Before she became back-to-back World Showdown of Esports (WSOE) Hearthstone champion and one of the Philippines' esports athletes in the 30th Southeast Asian Games, Jacinta "Jia" Dee was just like any other video game-loving kid.
She calls Nintendo her "childhood," having played the earliest versions of Pokemon on the GameBoy — from Red and Blue to Gold and Silver — with her brother, trading creatures with her brother to complete the Pokedex. The casual gamer-turned-professional commentator also recalls watching competitive Pokemon and Super Smash Bros. tournaments, but never imagined herself actually being part of it.
"I always thought, 'Wow, ang astig nun.' At the same time, it went without saying, 'Para sa mga super magaling lang 'to. Only a few can make it to the [pro] scene,'" Jia shares in an interview with SPIN Life during a recent Team Sibol conference. "It was when I started getting casting gigs na inisip ko na pwede pala 'ko dito. Pwede pala 'tong career."
Hearthstone wasn't even her first card game; she was into physical Yu-Gi-Oh! at the time ("pero walang kalaro, ha ha!") when a high school friend introduced the online competitive card game.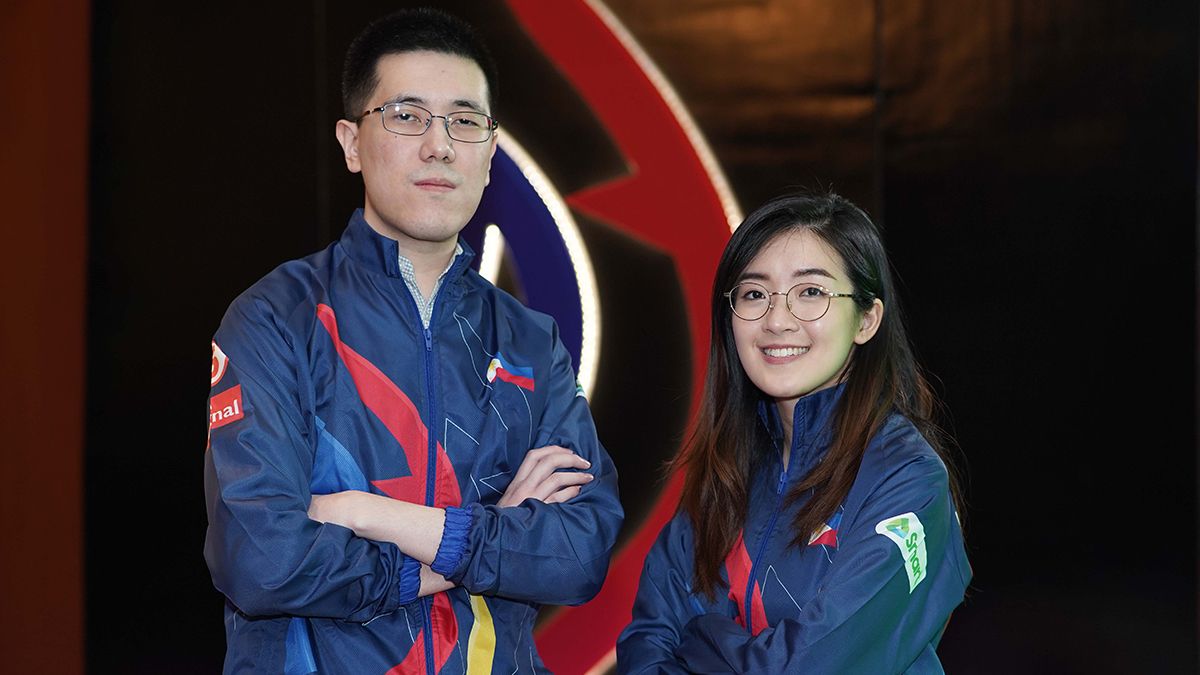 Her SEA Games teammate Dustin Mangulabnan, aka WaningMoon, was already playing the title from Blizzard Entertainment during the beta stage in 2013, but Jia didn't try it out until the next year, a couple of months after the full release. The availability of opponents online and ease of digital format got her hooked on Hearthstone.

She has already made a name for herself internationally as a caster for Blizzard events when she began joining local competitions in 2016. Two years later, she was invited to the all-women tournament WSOE 2: The Hearthstone Showdown, where commentators and streamers had the chance go up against pro players. "I ended up winning the whole thing."
Jia was crowned the event's first titleholder after coming back from a 2-1 series deficit versus fellow caster Cora "SongBird" Georgiou. Aside from the event's prized WSOE Champion's Medallion, she also took home the $15,000 main prize and an additional $2,000 in "Bout Bounties." As proof that her initial run was no fluke, she once again rallied in the finals and successfully defended her title against Thai-New Zealander streamer Pathra Cadness earlier this year.
Despite her consecutive victories, Jia still had to participate in the Sibol combine, which determined who will be included in the national esports team for the upcoming SEA Games. She and WaningMoon had to go through countless round-robin specialist tournaments before being named the country's official Hearthstone representatives.
She explains, "Bale dalawa 'yung reps natin, so kung sino man sa'min ang maka-gold, ed panalo Pilipinas. We're not really playing at the same time, but we train together."
Sibol practice is six to seven hours every Monday, Wednesday, and Friday, but Jia admits that they still play on their own during off days. The difference between the usual grind and structured training is that the coach requires them to study all the deck builds, instead of just the metagame, to improve their versatility in matchups and reduce the reliance on "comfort picks."
This is crucial especially in a game like Hearthstone, where there's always a right play.
"I think the concept of being a safe or risky player is a false dichotomy," she says. As in any card game, chance will always be a factor in a player's strategy. "Kung magaling ka, alam mo kung kelan dapat sumugal at hindi. In terms of style, eto 'yung kung saan ka lalagay 'pag hindi mo alam. And when I don't know, I generally would play safer, but ideally kung super sanay na 'ko, kailangan confident mag-gamble."
Scouting potential opponents, particularly from the 10 other countries in the SEA Games, also helps Jia prepare. The problem is, only a few from the region make it to official Blizzard tournaments — all the more so at the highest level of international competition, the Hearthstone Grandmasters, where 48 of the world's top players vie for a half-a-million dollar prize pool. Fortunately, she has enough film experience both as a caster and fan to be ready for any trump card that would come her way.
If there's one thing that Jia doesn't have to worry about, it's the prevailing issues of toxic behavior and gender discrimination in other esports. Most feuds are just for fun, while players can only talk trash using emojis or with friends.
She exclaims, "Actually, kapos kami (Hearthstone players) sa drama, ha ha!"
Being the lone Filipina esports representative in the biennial multi-sport event isn't a big deal for Jia. She has gotten used to the gender ratio in her three years as a commentator, up until she made her transition to the pros. After all, all of them are Hearthstone players at the end of the day.
"The only difference I would say is pag inaayusan ako ng hair and makeup, mas matagal, ha ha! Yun lang, ang daming media, ha ha! But when it comes to actual competition, siyempre walang pagkakaiba."
Support Jia and her fellow Sibol athletes in the esports events of the 30th SEA Games, which will happen from December 5 to 10 at the Filoil Flying V Center in San Juan.
Recommended Videos