AND when the dust settled on the battlefield, the Philippines once again reigned supreme.
It seemed to be a mirror image of the country's SEA Games victories a few months back. In the fast-paced arenas of Mobile Legends: Bang Bang and Dota 2 at the recently concluded Razer Invitational-SEA, pro Filipino gamers shook off the regional competition, besting their Vietnamese, Malaysian, and Indonesian counterparts in a series of explosive finales.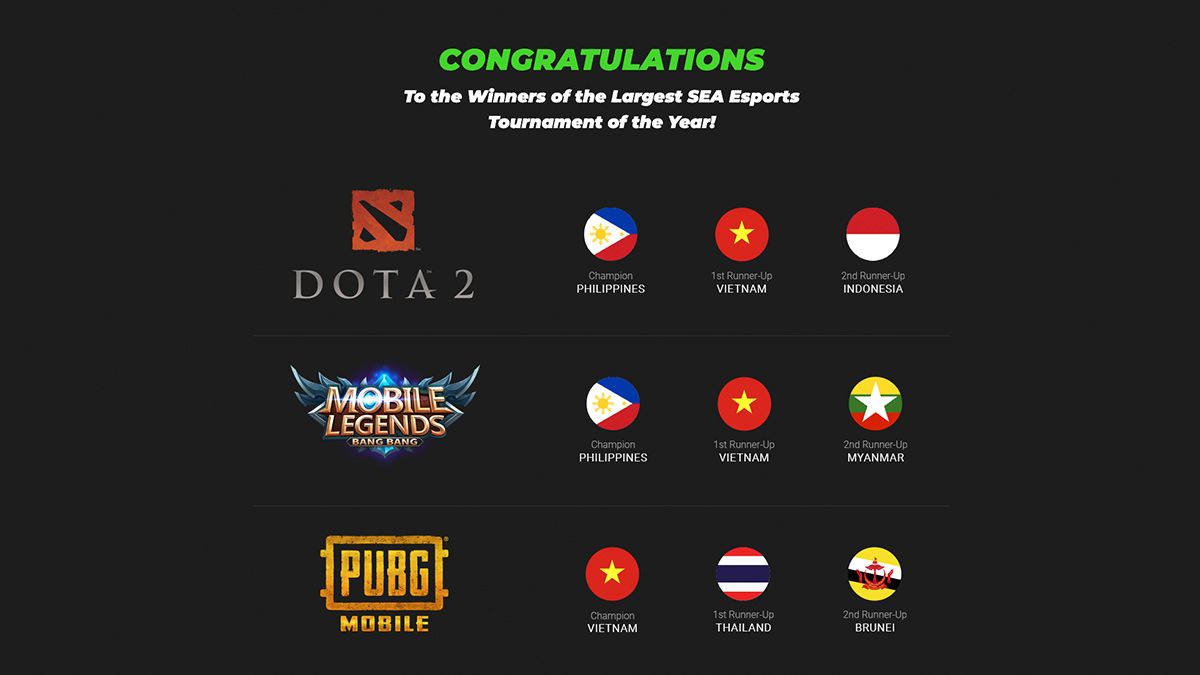 Some familiar names from the SEA Games dominated the lanes at the Invitational-SEA, like 15-year-old Mobile Legends boy genius Karl Gabriel 'KarlTzy' Nepomuceno.
KarlTzy's team had impressed Joebert Yu, who was the official representative for the Philippine Federation during the Invitationals.
Continue reading below ↓
Recommended Videos
"Bren Esports overcame one of their toughest local rival teams, Aura PH, during qualifiers." Yu told SPIN Life. He explained that Aura (the team formerly known as Sunsparks) had been heavily favored to go the distance at Mobile Legends.
"However, during the Razer Invitational-SEA, Bren Esports managed to beat Aura PH during the Philippine qualifier finals match, giving Bren a chance to showcase their skills at the regional finals, which led to them winning the main event itself," Yu continued.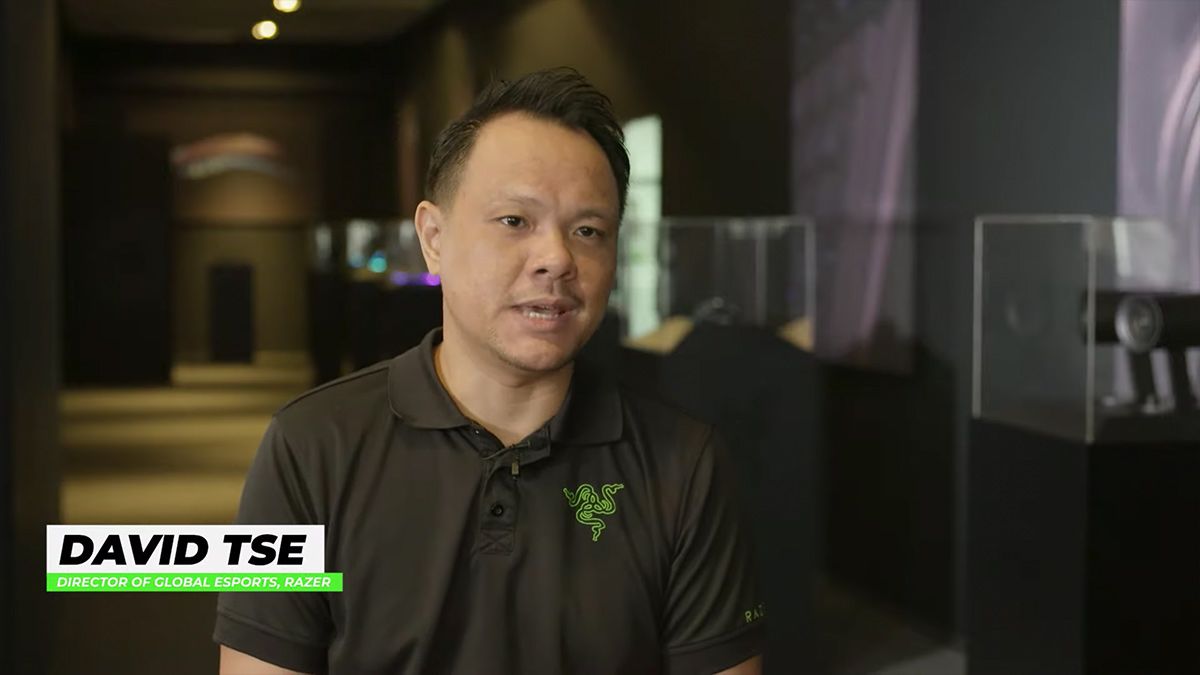 David Tse, who is Razer's global director of esports, took on a more meta view of the entire tournament, which had run for two weeks from late June to early July, with viewers tuning into over 612,000 hours of livestreamed tournament footage.
"It was very encouraging to see other countries, like Vietnam and Myanmar, finish stronger compared to their SEA Games results," he commented to SPIN Life in an email interview.
He continued: "It is evident that there has been much progress locally with all the countries since the SEA Games, with great efforts by the esports federations to continue their support and development for their national teams."
Now, Razer is looking to take the Southeast Asian tournament format to a global scale.
Yu has been a fixture in the Philippines' esports scene for almost two decades already, setting up Dota 1 tournaments in internet shops way back in 2004.
Of course, esports now is a world away from those heated LAN parties, with players yelling at each other over the monitors.
"Compared to the last decade, there's a very big difference today when it comes to making esports as a career or profession as more job opportunities are becoming available now," Yu reflected. "At the same time, more brands and companies have diverted their attention, resources, and time to the industry."
Among these is Razer, which had taken the lead last year in pushing for esports to be included into the Philippine SEA Games lineup.
The regional meet will always be recognized as one of the watershed milestones in the history of the sport. Even up to now it's still amazing to think about Dota 2 and Mobile Legends being mentioned in the same breath as basketball, as shot put, as swimming. (Those three Philippine golds definitely helped, too.)
But Razer is fighting hard to keep that from being a one-off anomaly. Other sports like sittuyin or paragliding showed up with great fanfare at previous SEA Games, and then were never seen again. It's a fate that the global hardware manufacturer would very much like to avoid for esports.
As Spin.ph previously reported, esports is one of the sports organizers are thinking of dropping for the 2021 games in Vietnam.
"Razer has taken the lead to ensure all the 10 participating esports federations from the Razer Invitational-SEA come together to jointly appeal, through their respective National Olympics Committees and SEA Games Federations, to consider esports to be part of SEA Games next year," Tse said.
While there's no lack of professional esports tournaments for ML or Dota or PUBG Mobile around the world, Razer positioned its Invitationals as something that continues the spirit of the SEA Games — where teams represent their countries, rather than just themselves or the professional organizations that honed them.

David Tse explained the key difference in perspective.
The usual esports tournaments are built for hardcore fans and professional players — and they are very, very successful at what they do. (Just check out the million-dollar purses at Dota 2's The International.)
But when these players compete at the country level, they must see themselves as "national athletes, who might not necessarily be professional players, training to represent their country at an international sporting event, bringing esports to a broad audience that is very different from the typical hardcore fan at global esports competitions," Tse explained.
Even the way the tournament results are worded in the Razer website is very telling. It is not Bren Esports that won the Mobile Legends cup, or Neon Esports that dominated the Dota 2 field — though these are both true statements of fact.
But in Razer's announcement of SEA-Invitational results, it is the Philippines that won. It is the Philippine flag displayed in the "champions" section of its website.
It's this national mindset that Razer baked into the DNA of its tournament.
"The real value of Razer Invitational–SEA lies in its ability to be a platform where athletes can gain more regional experiences and be ready for the next medal esports events," Tse said. "This is something we hope to do, if given the chance, with other regions around the world."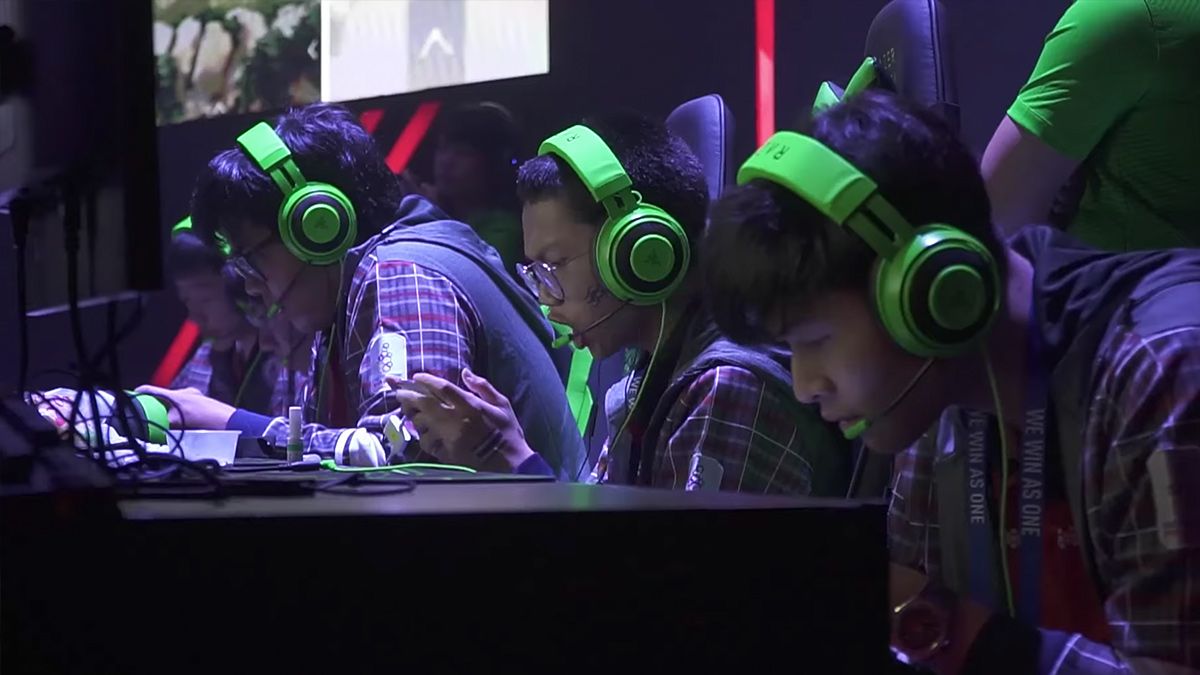 SPIN Life also asked Razer about its quest to get esports into the Olympics.
Tse gave a positive update on that front. "We are seeing the International Olympic Committee being more receptive to esports," he said. He narrated that Razer had recently hosted an IOC research team in Singapore early this year, who surveyed professional esports athletes about their training and their mental health.
"This was done as part of their evaluation in including esports into the Olympics Games. I believe this is a strong signal for esports' inclusion to be realized soon at the largest sporting stage," he said.
If and when that happens, could the Philippines and other countries around the region emerge as a strong contender? Joebert Yu hopes so — and also hopes that competitions between the countries in our corner of the world continue.
"The national federations (on all SEA countries) played a pivotal role in searching for the best esport athletes that will represent their country," the longtime esports vet said. "Apart from the Philippine teams, it was very much a pleasure to see players from all over the SEA region, especially from those countries which are not prominently represented in common pro-gaming circuits. It would be great to have something like this happen regularly."
Spin fans unite at the Spin Viber Community! Join the growing community now and complete the experience by subscribing to the Spin Chatbot.