HERE'S a good question to ponder in esports: Is there a Pinoy meta?
Let's get some terminology out of the way first.
"Meta," as it applies to esports, is a dominating play — whether that's using a particular character, an item, or a set of battlefield tactics. It's based on the interpretation of the latest patch by those who play at the highest level. Game developers wage a never-ending war of attrition against the current meta, nerfing current dominant strategies or creating opportunities for new ones, all in the eternal quest to keep a game fresh.
So technically speaking, there's no such thing as a Pinoy meta.
However, we are hijacking the term for a certain brand of play that's usually associated with a certain region. In China, for example, Dota players used to be notorious for a slow, methodical, objective-based playstyle known as the Chinese Turtle strategy. They don't have a wide hero pool, and instead, prioritize heroes who were tank-y or built for the late game, like Dragon Knight, Spectre, or Medusa. European and CIS players, on the other hand, have a faster style of play.
ADVERTISEMENT - CONTINUE READING BELOW ↓
Dota has been around in the Philippines for decades, and a certain local flavor of triple-lane tactics has emerged, hammered into shape over the years by a legion of pros and plays. This is a short walkthrough of Pinoy Dota — from its most dominant plays to the most popular Dota heroes. But to understand this brand of Pinoy Dota, we have to split the game's history into its two eras.
The Defense of the Ancients era, 2008-2012
Dota arrived into the world as a WarCraft III map mod called Defense of the Ancients. Fans crowded internet cafes, quickly learning (and exploiting) the game's tactical depth. In these iron ages of Dota, these Pinoy plays bubbled to the fore.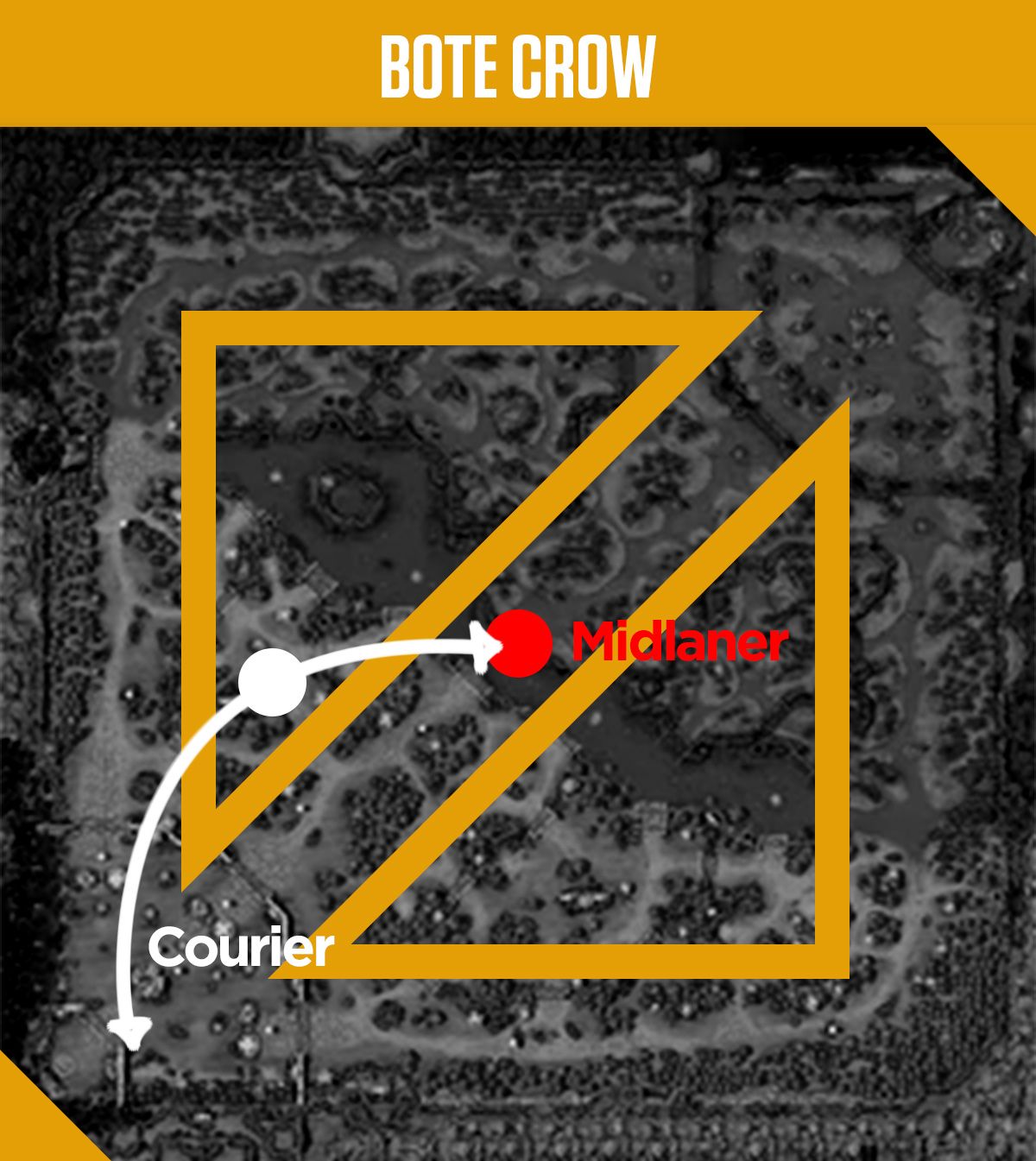 Bote Crow
A Bottle, or bote in Filipino, is a purchaseable item that can be used to refill a hero's health and mana. Bote Crow was a strategy that used this item to help a midlaner stay in the lane and farm for experience.
Here's how it works: The midlaner will give its Bottle to the courier. The courier returns to base to have the Bottle refilled, and then brings it back to the midlaner. With the Bottle providing three charges of mana and health over time, the midlaner can now zone out and survive its enemy for longer.
It's a simple, brilliant strategy that has long been nerfed in modern Dota. There have been assorted claims throughout the years that Filipinos invented this strategy, and was only adapted by foreign competitors after they witnessed Pinoys deploy it in tournaments.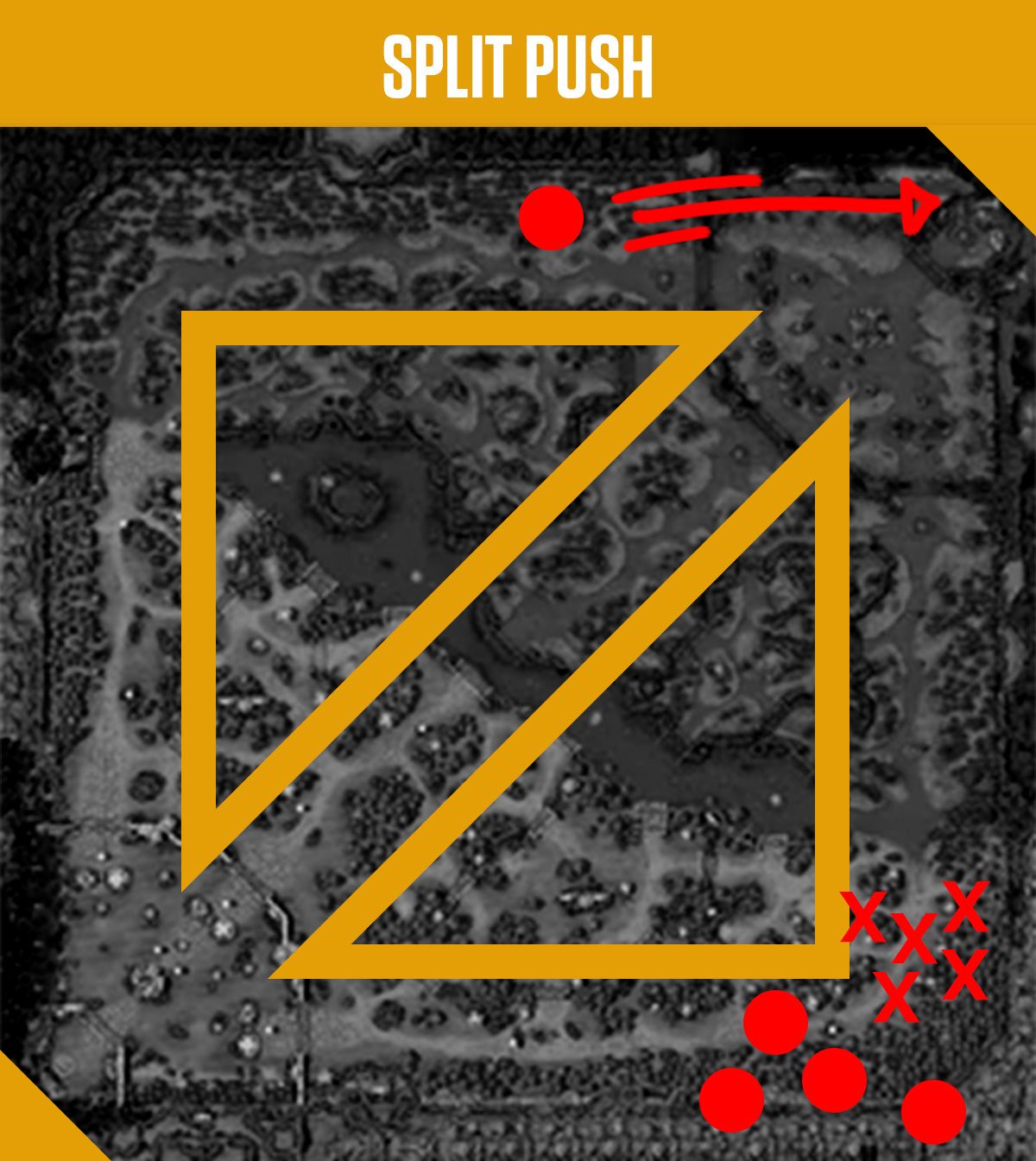 ADVERTISEMENT - CONTINUE READING BELOW ↓
Pugak
Our own term for split push, named after a WarCraft III-DotA pro player-turned-policeman Joseph "Pugak" Agojo Divinagracia. Before Europe-based Dota 2 team Alliance won The International 2013 with their signature "Rat Dota" — as the split push is often derogatorily called — the Philippines already had Pugak.
So what happens in a split push? It's a highly evasive strategy where your hero avoids team fights and instead attacks As the name suggests, it's a way of splitting an enemy's attention by using a mobile hero to drive up a side lane and harass towers. You avoid fights, get the enemy to chase your tail, buy breathing space for the rest of your team, and (crucially) piss people off.
Dota heroes Shadow Fiend, Mirana, Queen of Pain, Puck
These four Dota heroes have a relatively high skill cap and are primarily played as midlaners. They are always present in highlight reels due to their flashiness — a reflection of the Filipino's style of play. Check out this iconic Puck play from scene vet Santino, who now goes by the name Karl in Dota 2.
ADVERTISEMENT - CONTINUE READING BELOW ↓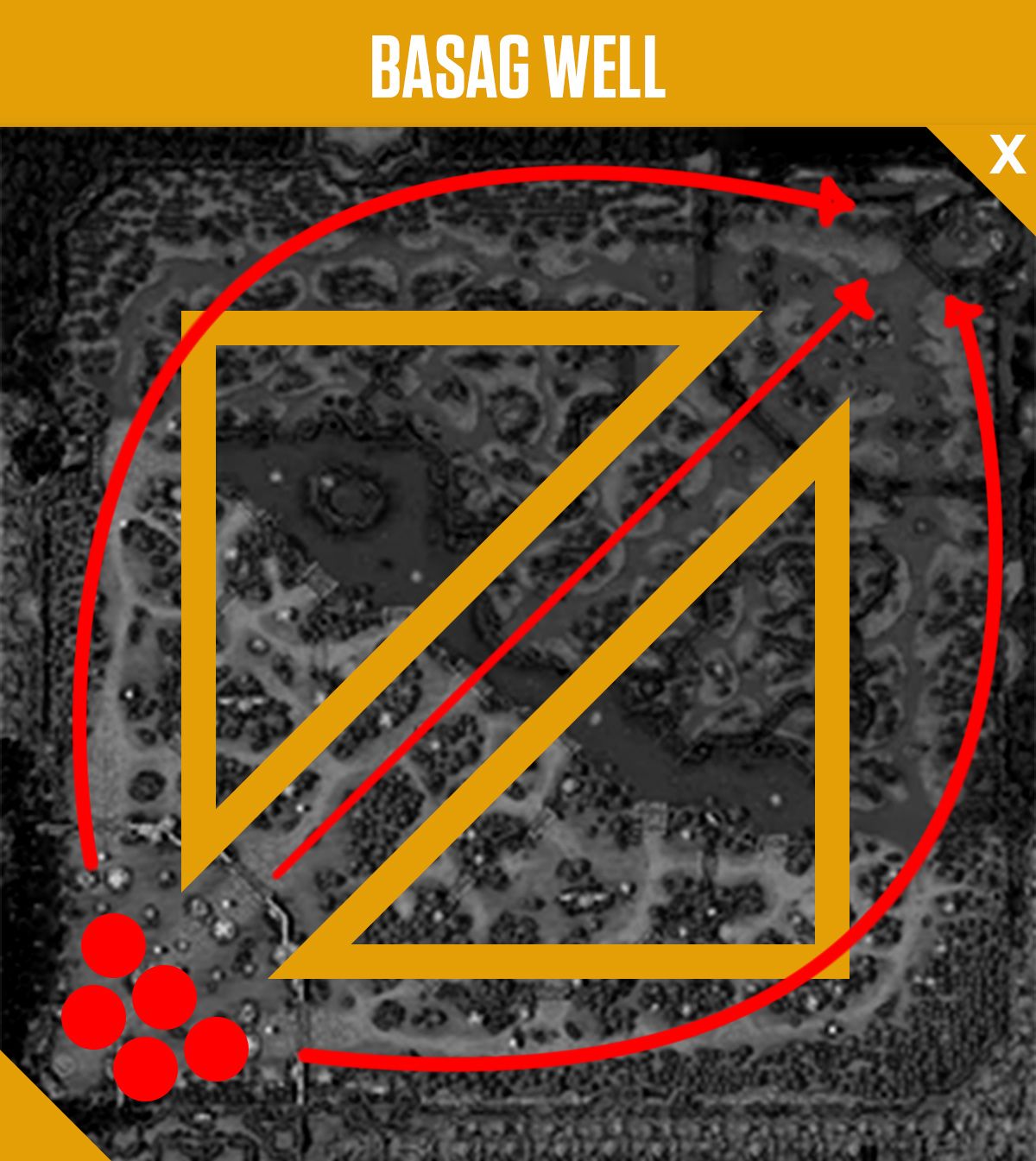 Basag Well
The ultimate form of disrespect. A game of Dota is won by destroying the enemy's throne, but this strategy aims to destroy the main source of regeneration for players. Basag Well can be accomplished easily with Crystal Maiden's Frostbite as it disables the Fountain/Well from dishing out its high attack speed and damage. Happy Feet, arguably the strongest Dota 1 team in the Philippines, did this in an official tournament match. This has no other purpose except to humiliate your opponents and establish your dominance.
ADVERTISEMENT - CONTINUE READING BELOW ↓
The Dota 2 era, 2011 to present
Dota 2 was first publicly unveiled at the first-ever The International in 2011, where Pinoy team Mineski-Dota was invited to participate. However, it didn't catch on immediately in the Philippines. Players stuck to classic Dota for some time before it finally fell away to time and attrition. Now, the Valve-developed game is one of the biggest titles in esports. The prize pool for the upcoming International is the biggest in the sport's history — already surpassing $30 million by the end of July. Here are the dominant strategies and Dota heroes that came to dominate Pinoy-style play.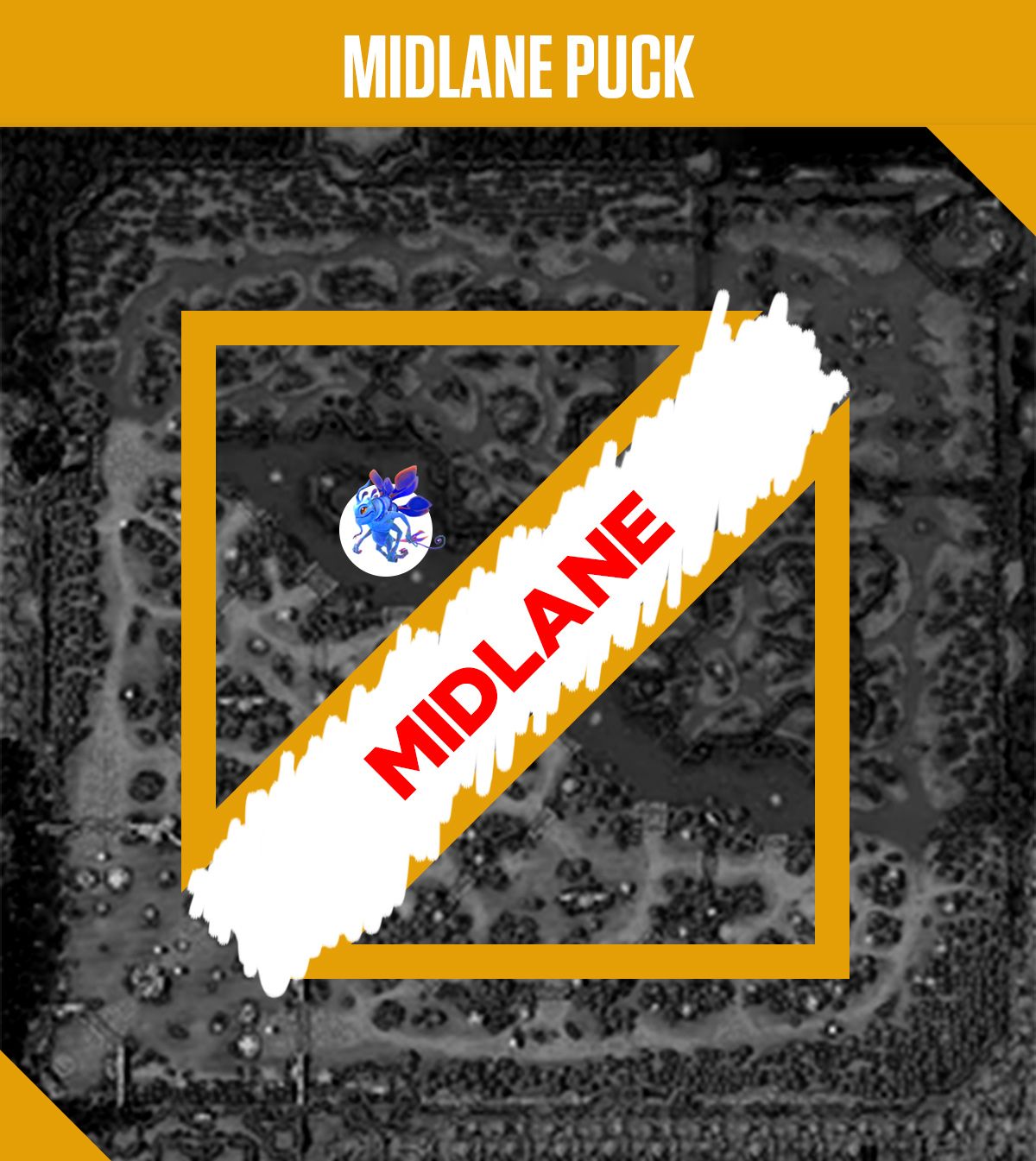 ADVERTISEMENT - CONTINUE READING BELOW ↓
Puck and Pinoy 'immaturity'
In 2016, the South American-born Anthony 'Scantzor' Hodgson became the head coach of Mineski-Dota. In an interview, he associated the Filipino style of Dota play with Puck, who as we mentioned was frequently slotted into the midlaner role and could pull off some very flashy plays.
In addition, Scantzor said, "I think Filipinos like to laugh and have fun and mess around and troll each other a lot. I think maybe partly because so many players started at such a young age there's a certain immaturity, but also playfulness, to Philippine Dota."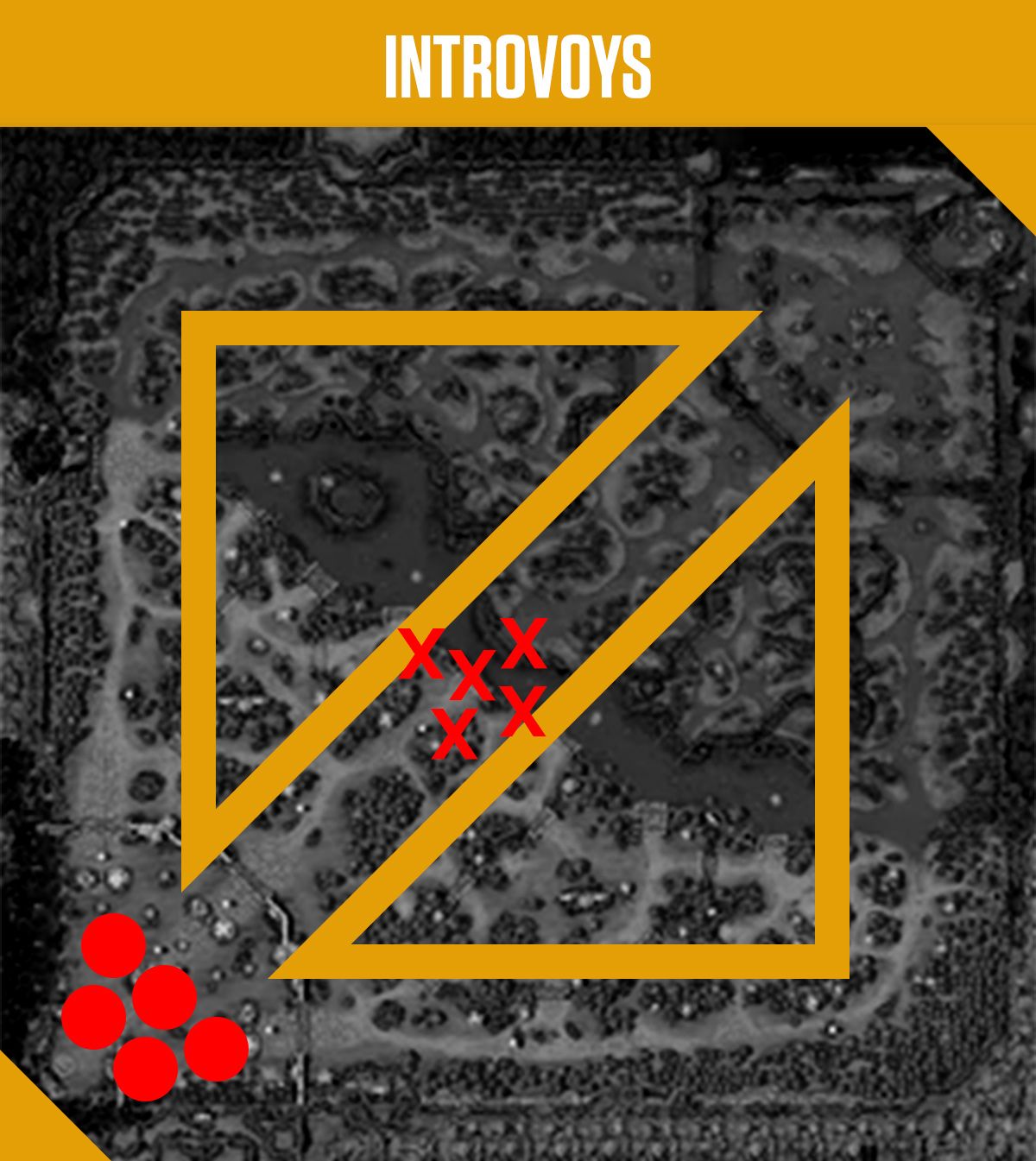 ADVERTISEMENT - CONTINUE READING BELOW ↓
Introvoys or snowball/aggressive play
This high-risk-high-reward strategy is centered around killing enemies…fast. The risk comes from the team composition as it mostly requires heroes that shine best in the earlier part of the game. If you weren't able to finish the game within a certain amount of time, your match is as good as over.
This has led to the "Introvoys" insult popping up in team chats and lobbies. Yes, it's a play on words — on both the classic Filipino boyband from the '90s, and also the words "intro boys" — that mocks teams that go hard in the introduction, but whose game gradually peters out as the match drags on. Filipino teams became known for starting a game strong by racking up the kills but still end up losing, because they can't seize the high ground or because they prioritized kills over objectives.
Take this match between Mineski-Dota's Southeast Asian roster against the all-Pinoy TNC Predator team in the first lower bracket round of The International 2018, where the latter blew a 20,000+ gold lead after failing to push the high ground. Mineski-Dota were down by 20 kills before winning the last two team fights that ultimately cost the FIlipino squad the game and their shot at the Aegis of Champions. A classic case of Introvoys.
ADVERTISEMENT - CONTINUE READING BELOW ↓
Huskar
This hero is the perfect example of the snowball strategy, and perhaps the best representation of Filipino Dota. Something about his abilities — this Sacred Warrior becomes stronger the more damage he takes — appeals to the Filipino psychology.
You'll often see Huskar as the centerpiece in Pinoy teams' biggest Dota 2 successes, starting in Mineski-Dota's surprising group stage run with the Huskar and Dazzle combo in the Frankfurt Major, and also in TNC's The International 6 victory, which many consider as the greatest upset in the history of competitive Dota 2.
DJ and Abed
When it comes to earnings, Djardel "DJ" Mampusti is objectively the best Filipino Dota 2 player. He gained international prominence when he joined Fnatic Dota in Malaysia, and shone a light on a different kind of Pinoy play: instead of the aggressive style we've seen so far, he goes into a soft support position that's dominated one highlight reel after the other.
ADVERTISEMENT - CONTINUE READING BELOW ↓
Of course, we also shouldn't discount Abed Azel 'Abed' Yusop's canny use of Meepo, a little-used hero that Abed wields like a scalpel.
Assessing Pinoy Dota
As our look back at more than 10 years of Dota highlights has shown, Philippine play has tended towards showmanship and flash. From the earliest days, our pros like to put on a show, sometimes to the detriment of ultimate victory, as seen in the pitfalls of the snowball strategy. Whether that shows "immaturity," as Scantzor said four years ago, or not is strictly a matter of opinion.
What can't be questioned is the undeniable lode of talent in Pinoy Dota. Abed and DJ are living proof of that, but that rich vein of skill goes all the way back to those WarCraft III mod days. Perhaps what is needed for Filipinos to advance to the next tier is guidance — the soft, tactical nudges to a more restrained play similar to the kind of playstyle that TNC Predator has been exhibiting over the course of their recent successes at the MDL Chengdu Major and the ESL One Thailand 2020.

ADVERTISEMENT - CONTINUE READING BELOW ↓
But say what you will about Pinoy Dota, it will never not be entertaining to watch.
Spin fans unite at the Spin Viber Community! Join the growing community now and complete the experience by subscribing to the Spin Chatbot.
Get more of the latest sports news & updates on SPIN.ph