TASKUS PH resident streamer Mangobellls lives for the challenge of breaking the stereotypes in the Esports industry, choosing to rise above the societal norms to pursue her passion.
"As women in the field of e-sports, what we should do is rise above," Mangobellls said during the U do U x Neutral Grounds Tekken Night recently. "I've seen women beat guys."
Females in the industry may not be as common as men, but she is all for building a community with like-minded people, enthusiastic about Esports.
"I'd like to think of my streams as a place where people can drop by, hangout, unwind, chill and make friends," she explained.
Playing and streaming multiple genres five days a week, Mangobellls sustains her needs by making the most out of the thriving industry, encouraging others to do the same.
"I actually make a living out of gaming. I never imagined this would be possible, but here I am," she said. "There is an unquestionable potential in the industry and it's opening a lot of opportunities for people."
The 25-year-old Mangobellls started gaming for fun at age three to the delight of her parents who are avid videogame fans themselves.
"I never had to suffer the stigma because my parents were the ones who got me into gaming. They have games lying around the house," she shared.
Continue reading below ↓
Recommended Videos
Growing up, she has learned to walk away from people who undermine her success.
"Some people say 'You're a girl, you're not a real gamer,' and I think it's funny that they still look at gender," Mangobellls said. "We're showing everyone that women are making waves in the industry, the hype is real, and the energy is palpable, and whenever you see the community that's built around it, you'd be okay."
Anchored by her love for gaming, Mangobellls is as unstoppable as the evolving range of Esports.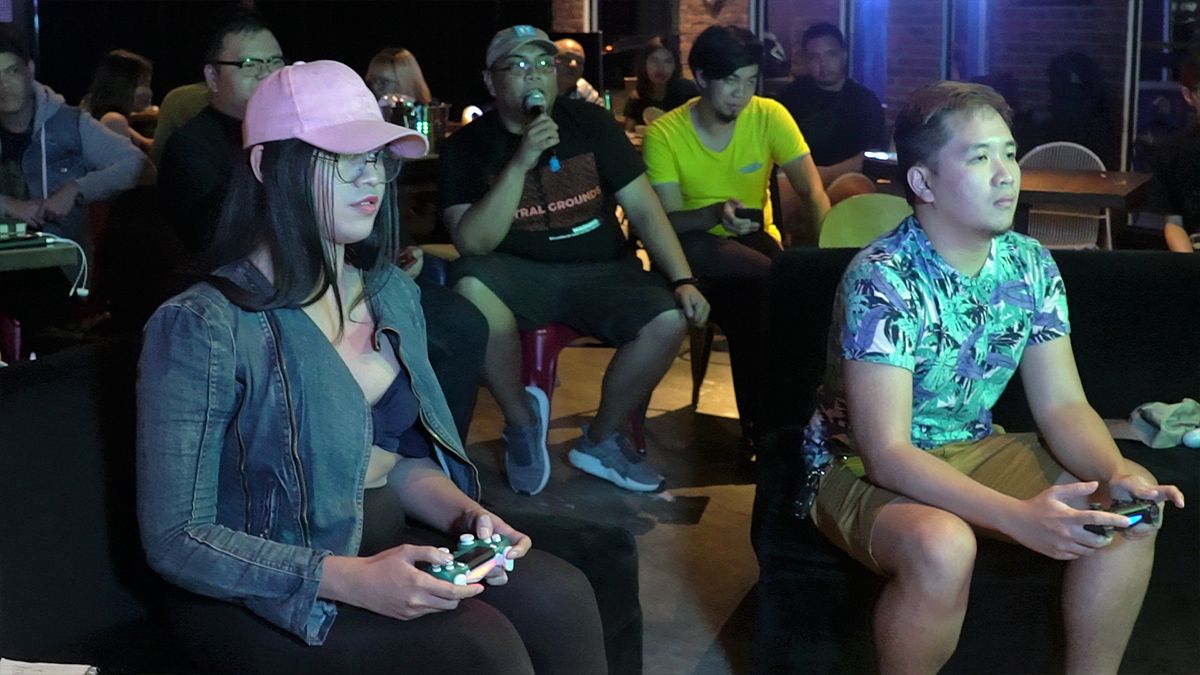 And to show her support, she attends local game nights which aim to bridge and unite small-time and major gamers around the country.
One of which was the recent Tekken 7 Game Night: Round 2 by U do U and Neutral Grounds held at the Game Over PH restaurant in Katipunan, Quezon City.
Contender LJ Lee, who also competed in Round 1, won over Kevin Tsai, during a best-of-three finals series.