Read the story? Tell us what you think!
How and where can I get this?
We can all agree that Solaire Resort & Casino knows a thing or two about providing a five-star experience to its guests. So it came as no surprise when Solaire launched something that's likely to elevate the entertainment and gaming world: Solaire Online Casino.   

With the gaming community clamoring for a secure digital platform that will allow them to enjoy casino games, Solaire rose to the occasion by creating a portal that brings its live gaming experience to players. Simply log in to the website on your device, and you'll be able to play your favorite casino games—be it baccarat, sic bo, roulette, or your choice of live slots (which feature jackpots of up to P99 million!)—in the privacy and safety of your home at any time and anywhere in the country. 

To log in to Solaire Online, Solaire Rewards members can type in their account number and PIN. For non-members who are at least 21, simply sign up online or visit the Solaire Rewards main counter if you happen to be on-site. 

Once you're logged in, cash in conveniently through Solaire's multiple payment channels integrated within the platform. Online bank transfers with our partner banks such as Union Bank support large top-up amounts with zero fees in real time! Alternatively, you can do an over-the-counter bank transfer or deposit at the casino counter!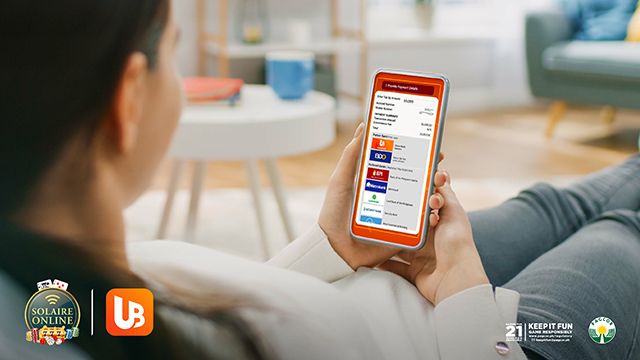 From there, you can enter the Solaire Online gaming lobby. Just input the one-time PIN you'll receive on your phone to enter. Once inside, choose from an array of table games, stadium table games, and slot games that are available to play in.

Apart from guaranteeing an enjoyable and hassle-free gaming experience, Solaire Online also ensures that you get to play without having to worry about security. With the existence of fake betting sites, it pays to play safely by playing only on officially PAGCOR-licensed and secure digital platforms like Solaire Online. 

Launched on April 2021, Solaire Online is the first integrated resort in Manila to launch its very own digital casino. Now, play your chances and log in! 

Visit SolaireOnlineCasino.com and sign up for an account to play.