FOR many brick-and-mortar businesses, this COVID-19 pandemic has brought on a paradoxical situation where retailers, once reliant on heavy foot traffic, suddenly needed to launch themselves headfirst into e-commerce innovation.
The same thing happened to DataBlitz — a well-loved destination for many gamers who would often troop to its many branches around the country every time a new PS4, Xbox One, or Nintendo Switch game drops.
But with the closure of malls (where most of their branches were located) because of the quarantine, the gaming retail powerhouse was left with no choice but to adapt to the times.
Ironically, video games are bigger than ever, with the lockdown forcing people to stay at home and keep themselves entertained. The demand for gaming supplies, games, and other related equipment and services skyrocketed. The problem was: How do you reach them?
Continue reading below ↓
Recommended Videos
To keep the business going, DataBlitz had to retool its physical retail with digital innovation.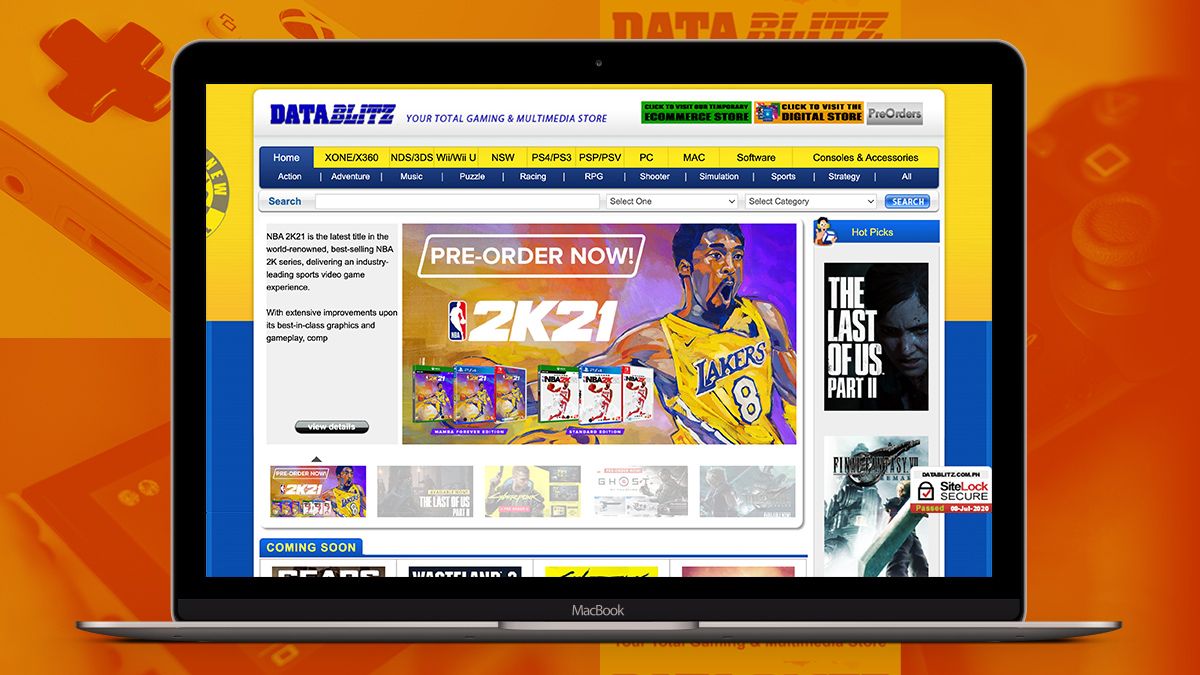 Reliable sources, who requested anonymity as they are not authorized to speak to the media, told SPIN Life that DataBlitz began exploring a digital storefront in early April. It catered only to subscribers at first.
A few weeks after, though, it upgraded to a full e-commerce store, which you can view at ecommerce.datablitz.com.ph, offering a variety of games, supplies, and services to its consumers. (A separate digital store, at digital.datablitz.com.ph, offers game keys, Google Play cards, Steam Wallet digital codes, and other online service top-ups.)
Initially, the games offering was very thin: Animal Crossing, Resident Evil 3 Remake, and the highly anticipated Final Fantasy VII Remake.
Now, the e-commerce store offers pages upon pages of games and peripherals for sale.
A source told SPIN Life: "The sequence of events are very sudden, so 'yung mga nag-in-store preorders [prior to the lockdown], we had to fulfill our preorders manually, through Google forms. Plenty of us consumers are inquiring about our assurance of them sending our orders during the lockdown."
From then, the multimedia giant also established a stronger social media presence, using its Facebook, Twitter, and Instagram accounts to reach out to netizens inquiring about games.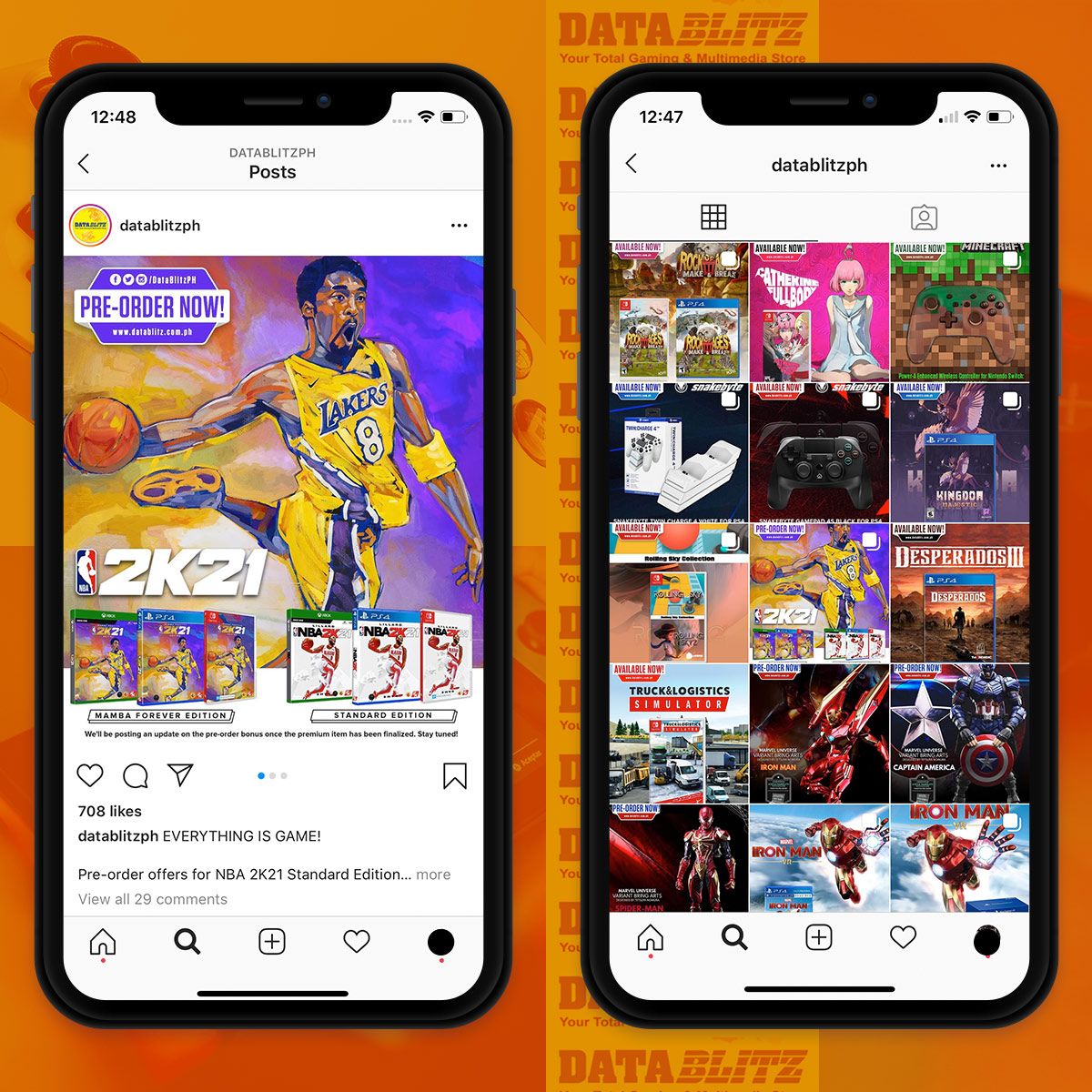 The difference in their Instagram feed pre- and post-COVID is almost night and day, with more curated content now regularly appearing on its feed.
It also tweaked its approach on Twitter, leaning to more modern interactions using memes, emojis, and puns to better appeal to the millennials and Gen Z-ers buying its games.
Peace of mind was also top of mind in the retailer's digital strategy, with a order status page that tracks your purchases in real time, as well as a seven-day replacement warranty for deliveries with factory defects.
"All products purchased from DataBlitz are entitled to a 7-day full replacement warranty for items that arrived with factory defects. You may bring said item(s) to any DataBlitz branch (upon lifting of the Community Quarantine) for this purpose," it wrote on the FAQs section in its website.
While the digital pivot was abrupt, it was also effective — as gamer-netizens can testify.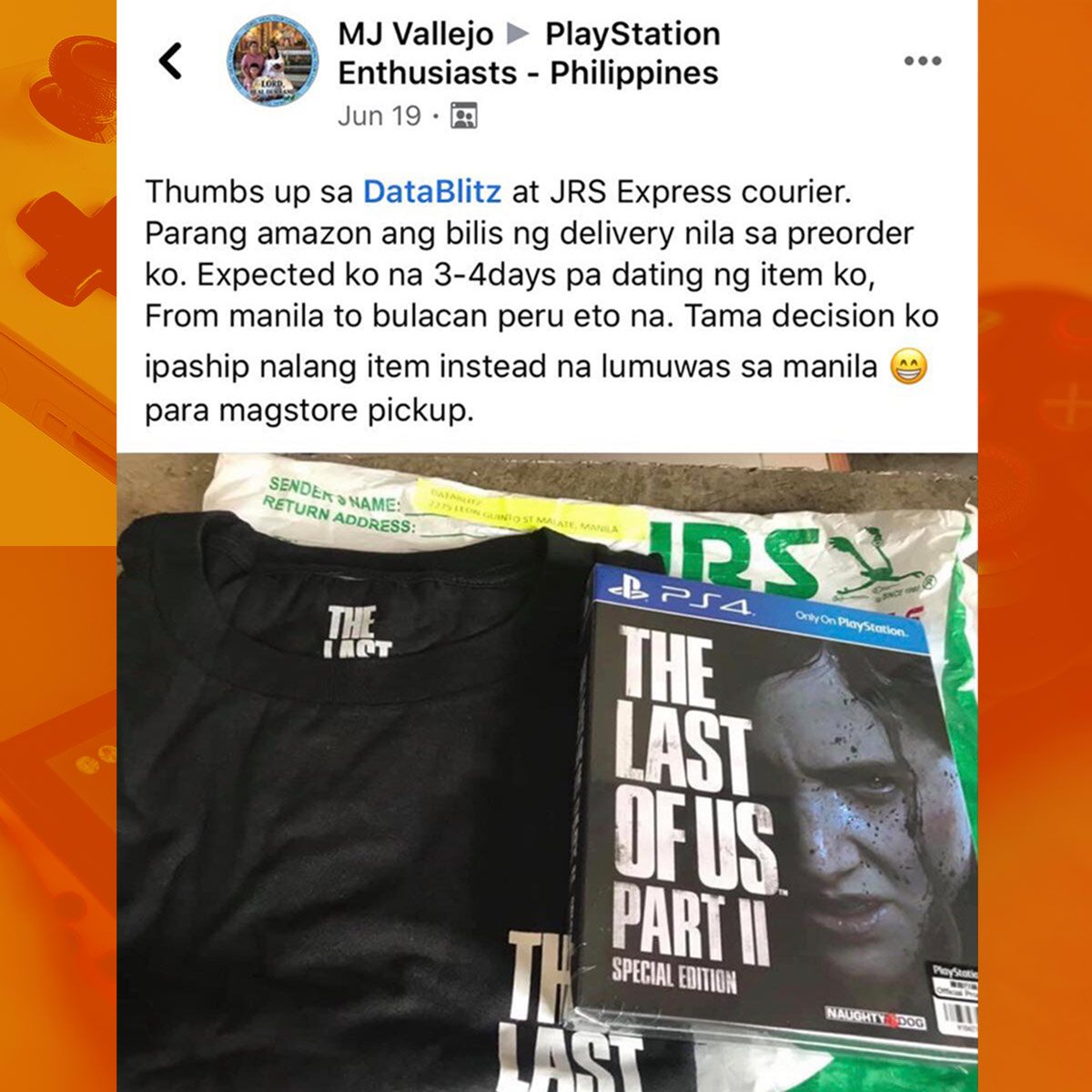 MJ Vallejo, a 34-year-old gamer and longtime DataBlitz customer, disclosed to SPIN Life about how impressed he was with the store's new online setup.
"It was a big help sa aming mga gamer. Dati kasi katabi lang ng workplace ko ang shop nila, so I usually pickup my preorders after office hours," Vallejo said. "But nang naging work from home setup na, a few clicks lang sa website nila and you're done. I was able to skip the long lines every first day of release ng game."
It's also a health issue for Vallejo, who added: "Also peace of mind na din dahil hindi mo na kailangan makihalubilo sa ibang tao sa mall, and dahil wala pa gaanong public transport."
Another person shared with SPIN Life about their experiences with game delivery. "Madali lang 'yung process. Nag-order ako Sunday night, dumating na ng Tuesday. Nagulat din ako kasi sa Cavite pa ako, akala ko aabutin ng weeks, tapos kotse pa ang nag-deliver."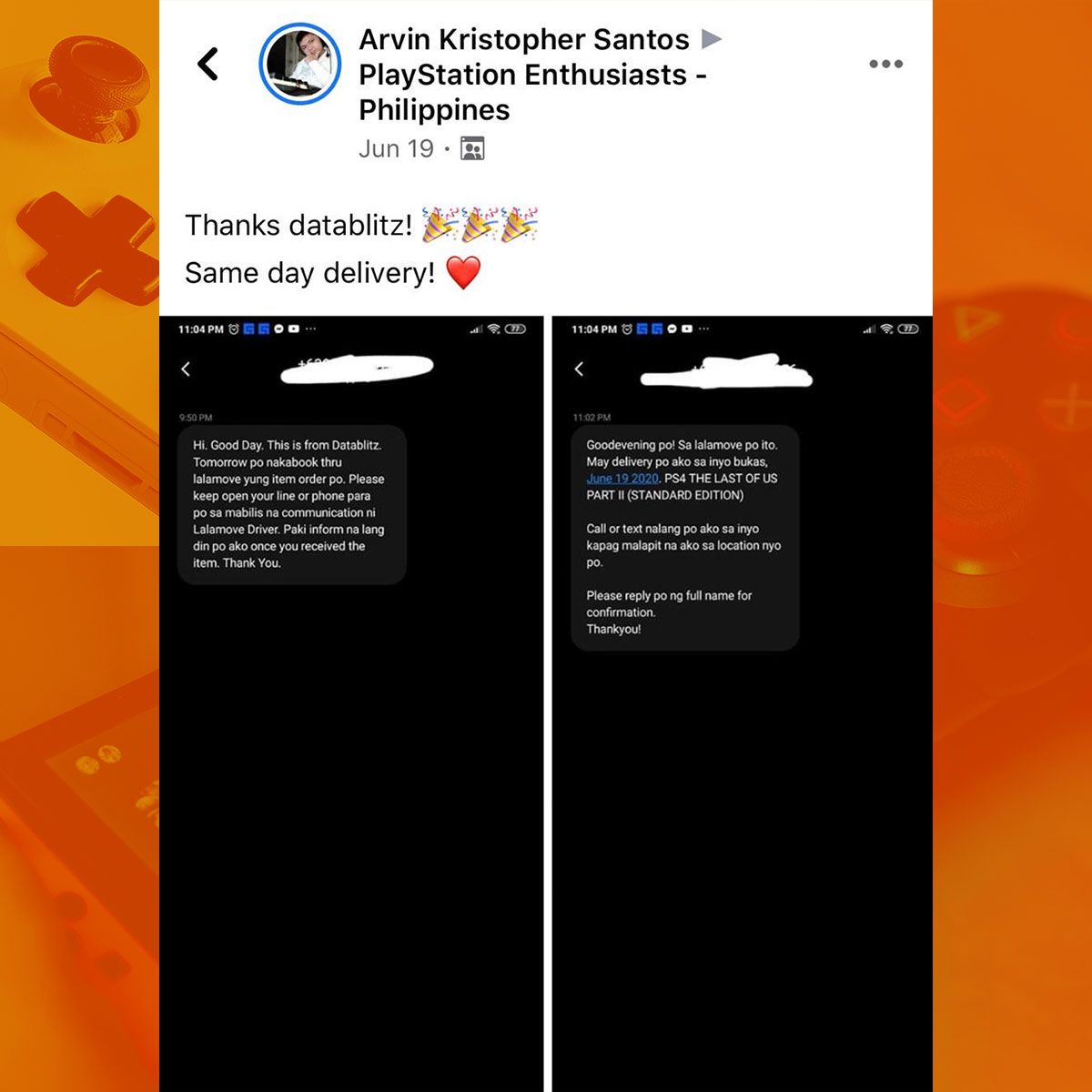 They also praised the user-friendly site, as well as the packaging of video games for delivery.
The store isn't just selling games, but digital items that come with the new cloud economy of subscriptions and downloadables. And even fans who checked these out gave the new digital DataBlitz their gamer thumbs' thumbs-up.
"I can only speak of the Nintendo online subscriptions I bought from their digital store. [Pero] mabilis naman. The usual add to cart stuff, then you usually get the confirmation and subscription code right away," Patricia Villarica shared.
Spin fans unite at the Spin Viber Community! Join the growing community now and complete the experience by subscribing to the Spin Chatbot.