BACK IN MAY, Eric "Eruption" Tai announced that his iconic 'Ting Ting' dance reached over 159 million views in just over one month, with other countries slowly picking up his signature dance move.
Will his video move go over a billion views? Well as the saying goes, there's no harm in dreaming big and if he manages to explode or better yet to 'erupt' to that level, who knows what new heights he would reach in his career.
But before the former national rugby player made leaps and bounds in the content creation scene, Eric had a rollercoaster ride in his journey centered on his passions in life, namely gaming and sports.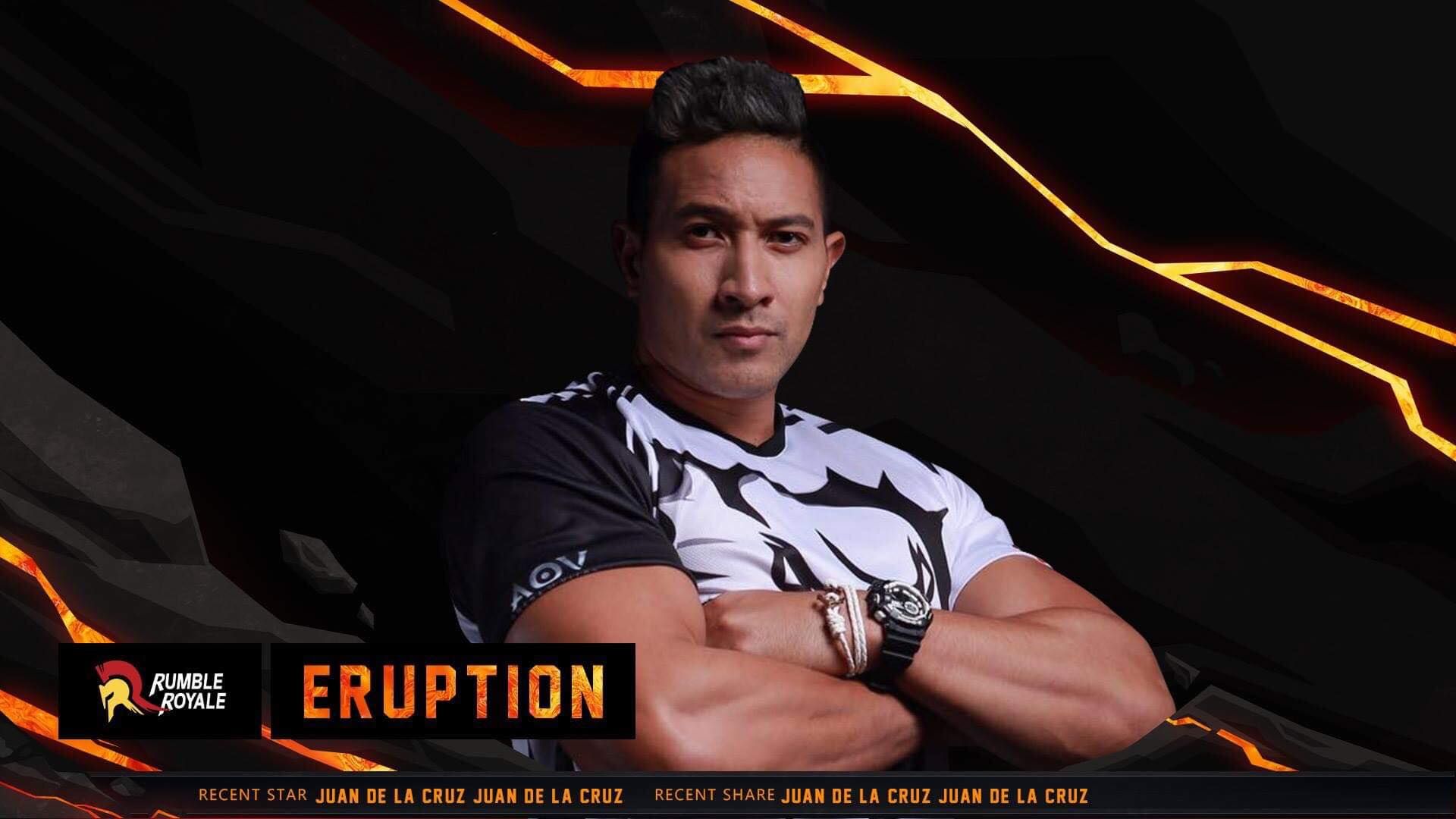 ADVERTISEMENT - CONTINUE READING BELOW ↓
Eric the gamer
Back when he was a child, Eric recalled how he discovered his passion for gaming, even going back to his first console.
"When I was like five, I remember I had an Atari...It was pretty expensive back then, It was like a hundred and fifty to two hundred dollars. Back in the 80s, malaki yung 100 bucks."
With Eric being obsessed with video games, his parents made sure that everything was controlled.
"Ever since then, my parents saw that I was really in love with games, but they made sure that they restricted me to a certain point where I'm able to do chores, because they are very strict when it comes to the simple things," reflected Eric.
He recounted: "Like wash the dishes before you play or do your homework, do your chores, and then you can play. So it came to a point where I played twice a week. If it's holidays, maybe almost every day."
His love for gaming went on with his life, to his teen years and even while studying in the university. He always aims to finish the games he played, showcasing his unwavering competitive spirit that translates well in the sports he partook.
"One important factor is the competitiveness that's never left me, even when I was a kid.
I always wanted to compete at high levels. So if I was in sprinting, I wanted to be the fastest in school. Once I did that, I wanted to be the fastest in the region. Once I did that, I wanted to be the fastest in the country," said Mr. Ting Ting.
"And that's the same type of mindset that I had in every sport that I played, even in esports. I wanted to be the best player, until I got older. I still want to be a good player."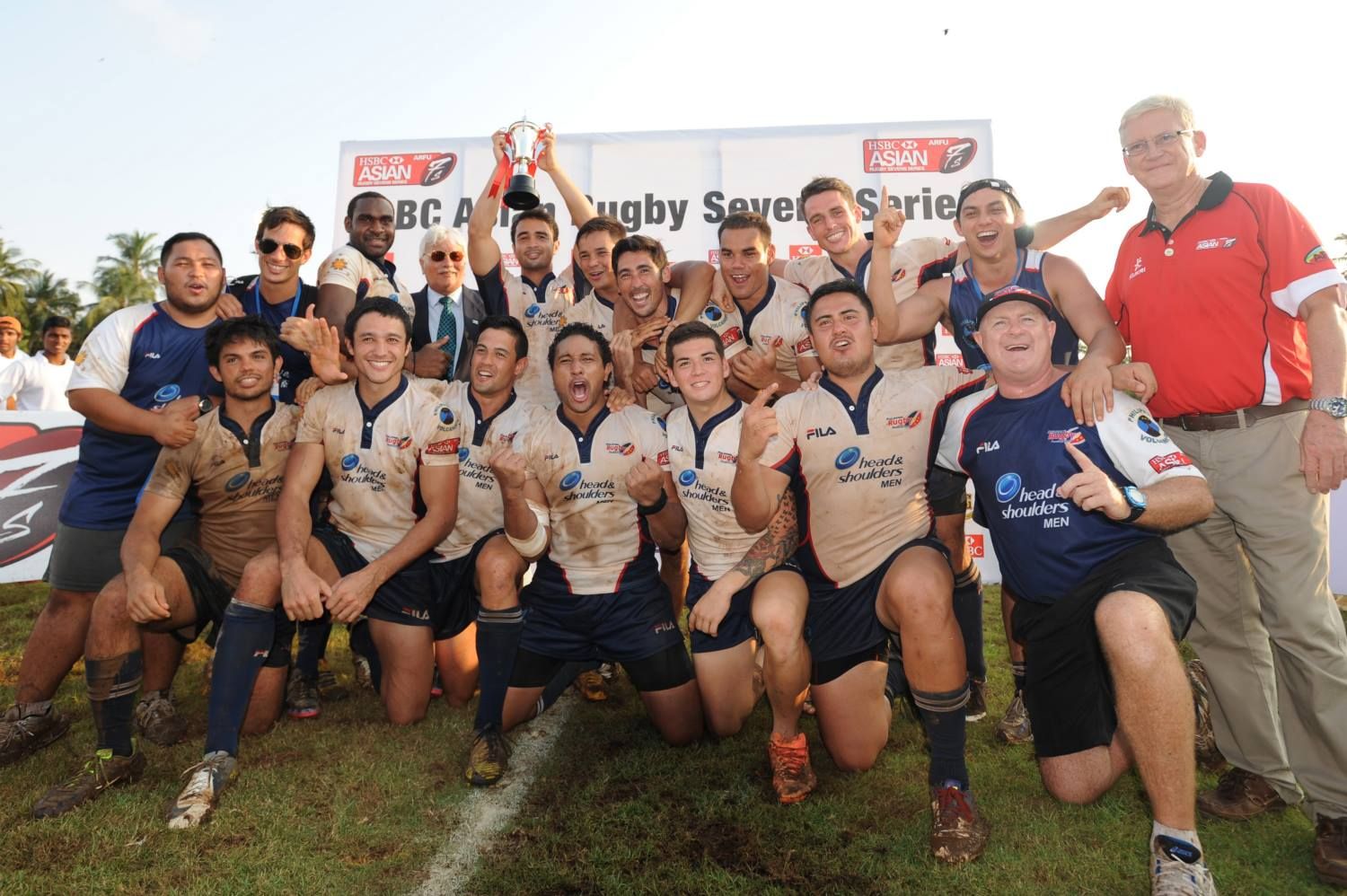 ADVERTISEMENT - CONTINUE READING BELOW ↓
The emerging volcano
While he did venture and tried numerous sports, Eric finally found the one that really propelled his career. Since he was born in New Zealand, a country known for their passion for rugby, he found his calling.
"So, I was born in New Zealand, and the number one sport in New Zealand is rugby.
So that's how I started, and then all the way to Australia, I started playing at high levels.
I played for one of the biggest, or one of the best clubs in Australia, until I came here to the Philippines in 2008."
Due to his involvement in rugby, he was contacted by Andrew Wolff, a rugby icon and TV personality in the Philippines. Eric recalled his conversation with Wolff.
"I actually didn't even know that there was a Philippine rugby team here in 2008 and then I met this guy named Andrew Wolff. He used to be a celebrity here, a big celebrity back then and then he was the one who came up to me and said, 'You're a big boy, where are you from?"
ADVERTISEMENT - CONTINUE READING BELOW ↓
"I said, 'I'm from New Zealand, Australia, you guys play rugby?"
"So he said, 'Well, we have a national team.' And I'm like, 'Wow! national team, Filipinos?"
It was then revealed that Eric would be playing in the starting lineup.

"So I went to the first training, and they said, 'Okay, you're going to take the starting spot.' So they knew that I had so much potential, especially coming from a very high tier club in Australia."
It was also due to his involvement with the National team that led to his Showbiz career and the creation of his nickname, while working with ABS-CBN's noon time special, Showtime.
"I went straight to the national team and got a starting spot and I'm forever grateful because we're called the Philippine Volcanoes and if you know my name, my name is Eruption. That's where I came from. I came from the Philippine Volcanoes, Eruption, via Showtime," explained Tai.

He further revealed: "That's the history, and I've got to thank Derek Bebet (Vidanes) for giving me that name because it was his idea, it wasn't mine."
ADVERTISEMENT - CONTINUE READING BELOW ↓
And while it may seem that Eruption was busy with playing rugby, he revealed that his love for gaming remained.

"After training, we finished around 8-9 p.m., I'll go to this place here in Makati. That's why I know this place (Shooting Gallery Studios) very well. Down the street from here, there used to be a very popular Internet Cafe called Station 168 and I was a VIP member."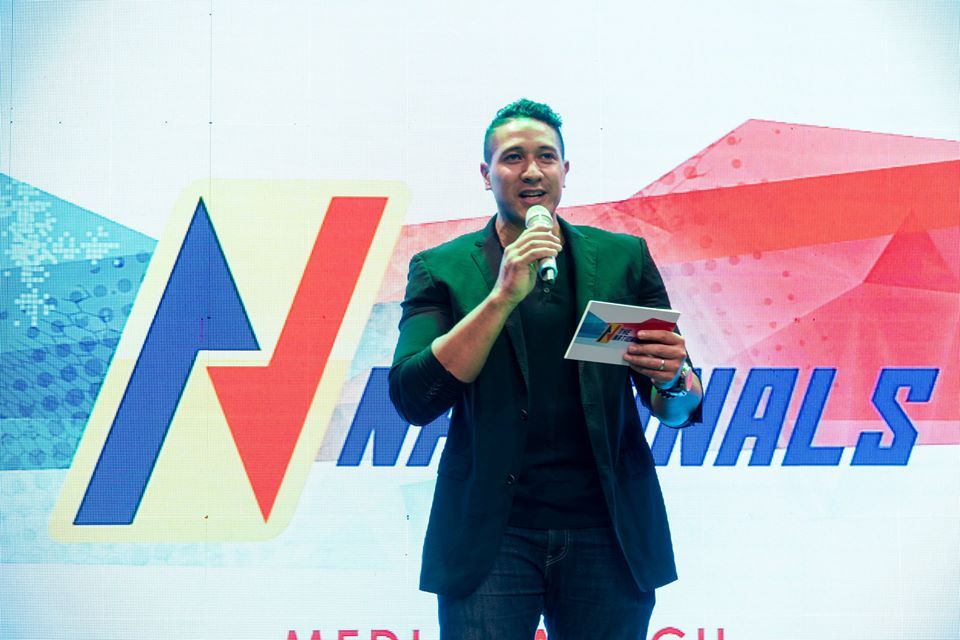 ADVERTISEMENT - CONTINUE READING BELOW ↓
Breaking the stigmas
It was in Station 168 where Eruption somewhat found his home. He mentioned that it wasn't just a haven where he played games but also a place where he can sleep but most importantly meet new people.
"That's probably why gaming is so fun. The friendship that you can make and my friends back then were doctors, engineers. They were family men and they were really rich.
But their passion for gaming was undeniable."
Back then Eruption hasn't yet established a family and given what he learned from his peers, perhaps he wasn't yet ready to be in a relationship.
"I was playing day in, day out. I would even sacrifice, even though I was single, I would sacrifice dates. I would sacrifice girl time," he narrated.
He further explained: "Like women would be like, 'Oh you want to come out and hang out with us? Or let's go to Batangas or something.' And I'll always say, 'Oh, I'm working from home,' but really because back then, people were ashamed especially me to say that I'm playing games."
ADVERTISEMENT - CONTINUE READING BELOW ↓
Back then gaming wasn't a cool thing since esports was still on the building blocks, while streaming and content creation was yet to boom. Due to the limited opportunities with gaming, the stigma for addiction was at its peak.
But nevertheless, Eric kept on playing.
"But then sometimes I'll just keep on playing games rather than hanging out with friends or anything like that, because I love it so much...I have no regrets even the girls that I missed out on. My Dota life was awesome."

ADVERTISEMENT - CONTINUE READING BELOW ↓
The struggles persist
It may seem like Eric was having the time of his life, but a closer look at his backstory would hint that it wasn't just about fun and games.
At one point he was sacked by his producers in ABS-CBN's Showtime due to the show's reformatting.
And a myriad of problems also persisted, which he revealed in a post dating back in March 16.
"I lived out of a suitcase for 5 years. I didn't own anything but a phone, some clothes and 2 pairs of shoes. I almost got evicted because I couldn't pay the electricity bill. I would sleep at an internet cafe coz I had no other place to stay and because of my addiction to Dota. I went to over a thousand auditions / vtrs for commercials, ramp, billboards and even promotizing," he reflected.
ADVERTISEMENT - CONTINUE READING BELOW ↓
But for Eruption to live up to his name and once again explode, he realized that he could never do things alone.
Eruption managed to slowly get gigs and one of the key reasons for his emergence stem from a friend by the name of Setsuna "Akosi Dogie" Ignacio.
"Gratitude goes to him (Dogie), because from day one he's always been supportive of what I was doing. Even though he knew that I was a celebrity, but he said I had a bright future in streaming, and even in esports, he saw my skills."
He dug deep: "I'm just proud of him and what he's done for the community, and esports in general. If it wasn't for Dogie, there's a lot of things that wouldn't be made possible today. So thanks to him."
But it wasn't just Dogie who gave him the motivation to push through, as credit also needs to be given to his wife, son, and most importantly to God.
ADVERTISEMENT - CONTINUE READING BELOW ↓
"Honestly, what gives me energy everyday is my son and my wife and definitely, in the midst of that, we put God in there."
"I had to really prove it in my first year in 2019 when I signed that contract, thankfully to my wife who said, you can do it. Pray and stream and fight, laban lang."
"And then eventually, I got approved and a year later I was working for Mobile Legends and months after that I was working for other big gaming entities. So, forever thankful for my kid, my son and my wife that really pushed me to get this far and the man upstairs.
So, very, very thankful for that."
And given what happened in his career, Eruption finally broke the barriers surrounding celebrities and gaming.
"Kasi bilang artista, we had this 'takot' na maba-bash kami na, 'Hoy! celebrity ka lang, mag-artista ka lang kasi game to e but people didn't know that I'm a hardcore gamer."
ADVERTISEMENT - CONTINUE READING BELOW ↓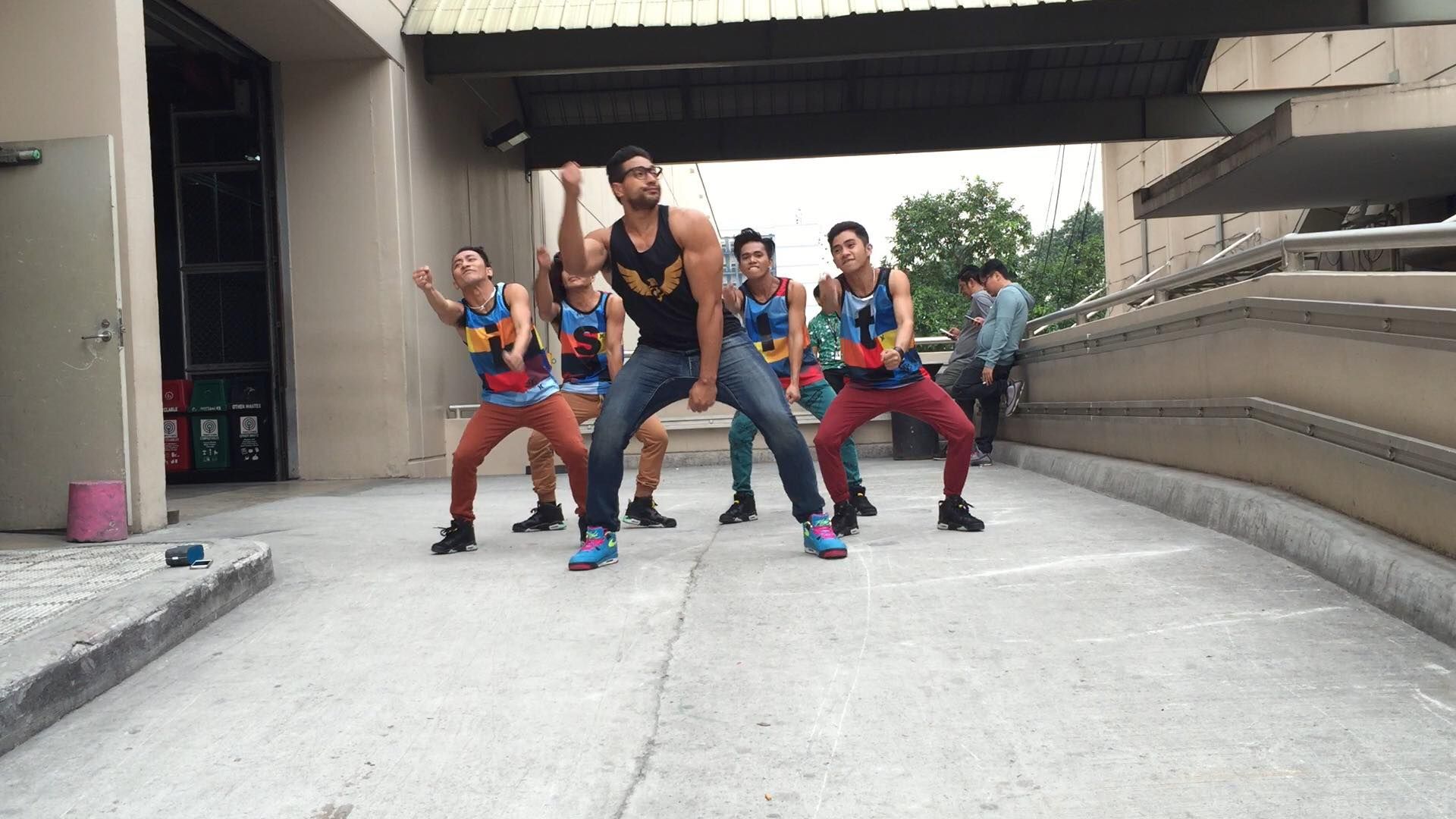 Reflecting on his journey
Now looking back at what transpired in his life, Eric realized that none of the highs would happen had he accepted the negative stigmas surrounding gaming.
Eventually, God's timing will prevail.
"God didn't tell me, hey, in the 80s, play these games because in 2020, you're going to be a streamer. Nah, you just really don't know and the same thing goes with dancing."
ADVERTISEMENT - CONTINUE READING BELOW ↓
"So the message to take home is: whatever skills you have, God will want you to use them in the future. You really don't know."
"So refine them, get better at them, especially if it's your passion. You're going to basically run a home run towards the end you just don't know when you'll be called upon or summoned for that particular responsibility," reflected Tai.
Get more of the latest sports news & updates on SPIN.ph