AFTER MONTHS of planning and calculations, the final rosters for Season 10 have finally been materialized.
Without a doubt, this has become one of the most memorable offseasons ever with the likes of Onic PH undergoing a crisis, while Blacklist International announced the much heralded return of the V33Wise tandem.
And let's not forget the international transfers that took place.
With every movement that occurred in the previous months, let's assess how each MPL-PH team's roster changes could impact the upcoming season.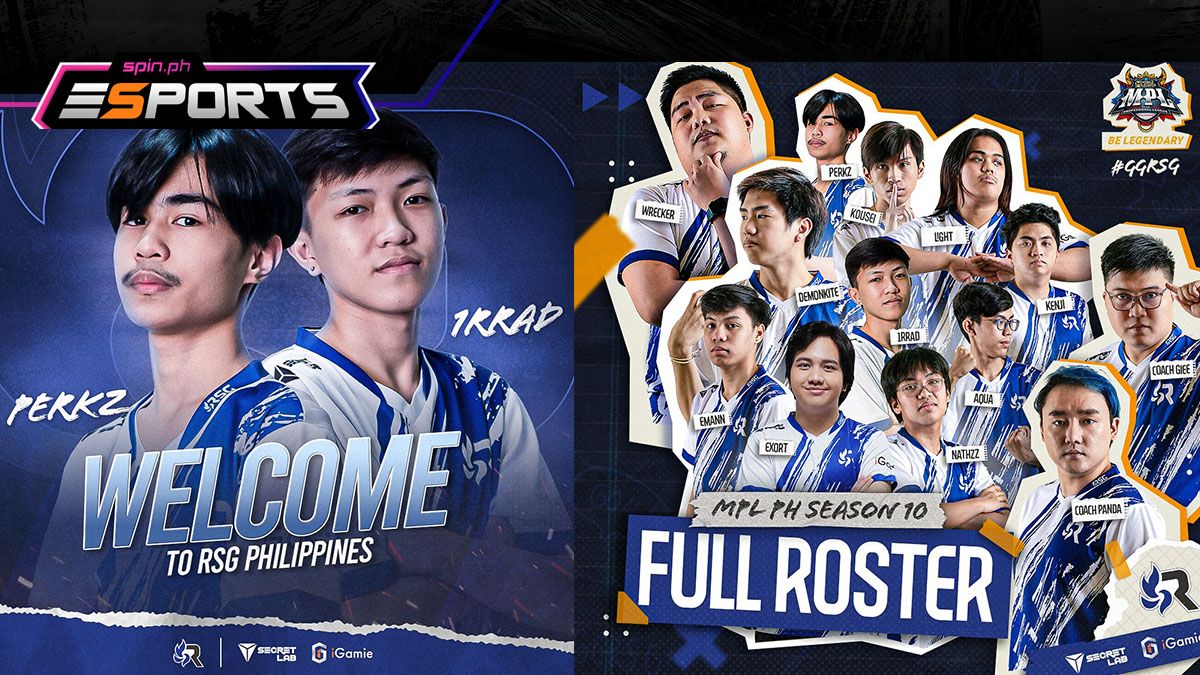 ADVERTISEMENT - CONTINUE READING BELOW ↓
Defending champs RSG PH goes all out on their main core
Additions: John "1rrad" Tuazon and John "Perkz" Sumawan
Departures: Joshwell Christian "Iy4knu" Manaog and Earvin John "Heath" Esperanza
RSG's decision to let go of veterans Iy4knu and Heath is a sign that the team has already opted to focus on the future.
Though Iy4knu is renowned as an explosive gold lane option, most notably on his mage heroes, EMANN proved that his mastery of the marksman pool is something that teams should be wary of.
And with Clarense "Kousei" Jay Camilo proving to be a solid backup option during EMANN's absence in Season 9, Iy4knu's relevance was already shakier than ever.
Then there's Heath who managed to be a reliable leader and a solid tandem with Jonard Cedrix "Demonkite" Caranto in Season 8, but the arrival of Dylan "Light" Catipon and his clutch mechanics brought the Raiders to a different level.
Plus, it didn't help that rookie 1rrad was chosen to serve as Light's backup option.
The Raiders will surely benefit from the youthful drive of their young core. However, only time will tell if the Raiders let go of their vets too soon, given Iy4knu's mastery of mage-centric gold laners and Heath's overall leadership.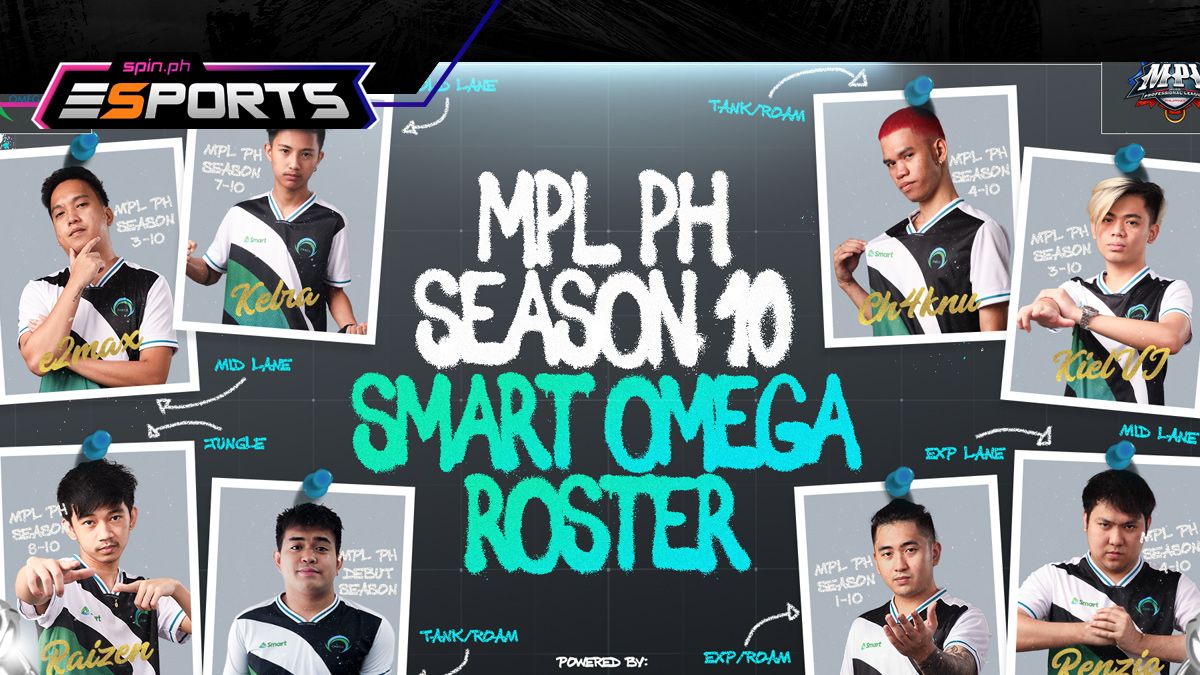 ADVERTISEMENT - CONTINUE READING BELOW ↓
Can Omega Esports thrive under even more pressure?
Addition: Mico "Mikko" Tabangay
Departures: Jhonville "Outplayed" Villar and Romiere "Allidap" Padilla
Notable Shifts: Cesar "Amethyst" Jefferson Santos as team analyst and Kiel VJ "Kielvj" Hernandez as midlane.
Barangay Omega fans experienced a massive scare in the offseason with Patrick James "E2MAX" Caidic rumored to take a leave in Season 10. Luckily for them, he will carry on for next season. The reason for his change of heart? The return of the V33Wise tandem. Looks like Omega's captain couldn't resist the urge of not playing against the iconic duo.
Now that E2MAX has opted to remain, there are still some questions that hover over their S10 lineup. Is Amethyst worthy of the "OhMyV33nus" comparison? Is Kielvj ready to make the leap as a midlaner? Is Mikko capable of living up to Omega Academy?
But most importantly, can Omega prove that they are more than just a pressure cooker team? Can they start strong out of the gate and maintain their form throughout the playoff stages?
ADVERTISEMENT - CONTINUE READING BELOW ↓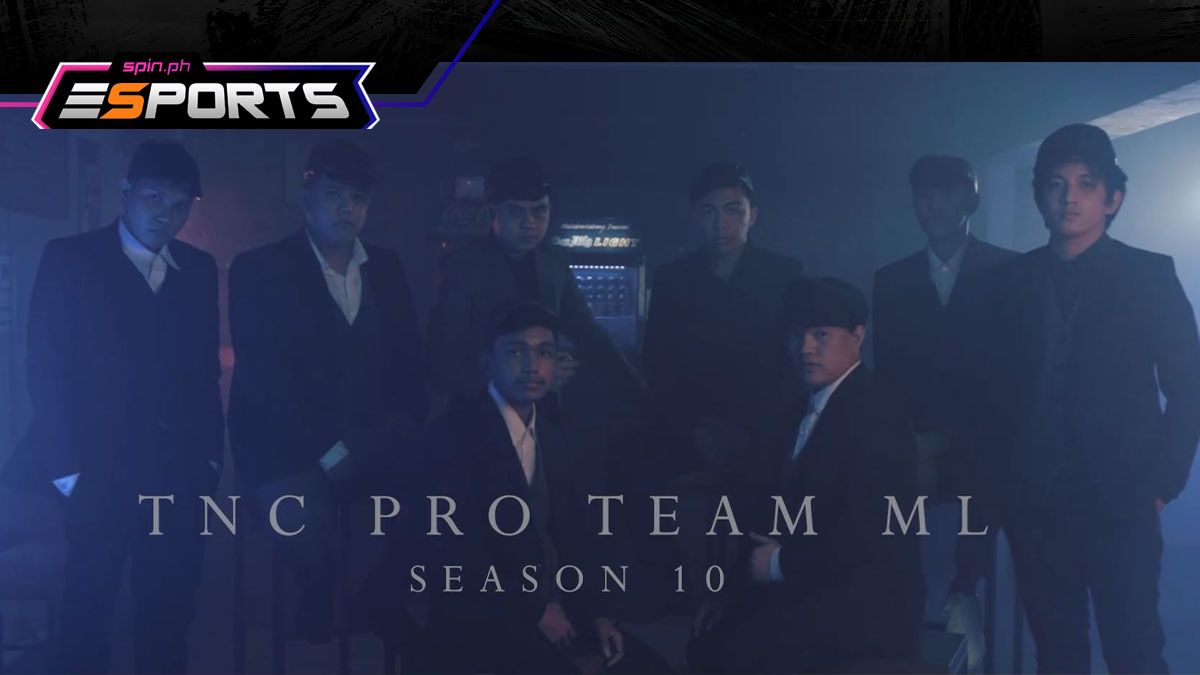 Is Coach 413 the difference maker for TNC Pro Team?
Addition: Coach 413
Departure: Coach Vrendon "V" Lin
Assessment: While the other MPL teams made changes in their player roster, TNC decided to remain with their original core.
The only notable shift took place in their coaching ranks with Coach 413 taking over Coach V's role. His arrival could bring a new flavor to the Phoenix, which could help them become an unpredictable force in Season 10. However, he is also inexperienced in the pro scene.
ADVERTISEMENT - CONTINUE READING BELOW ↓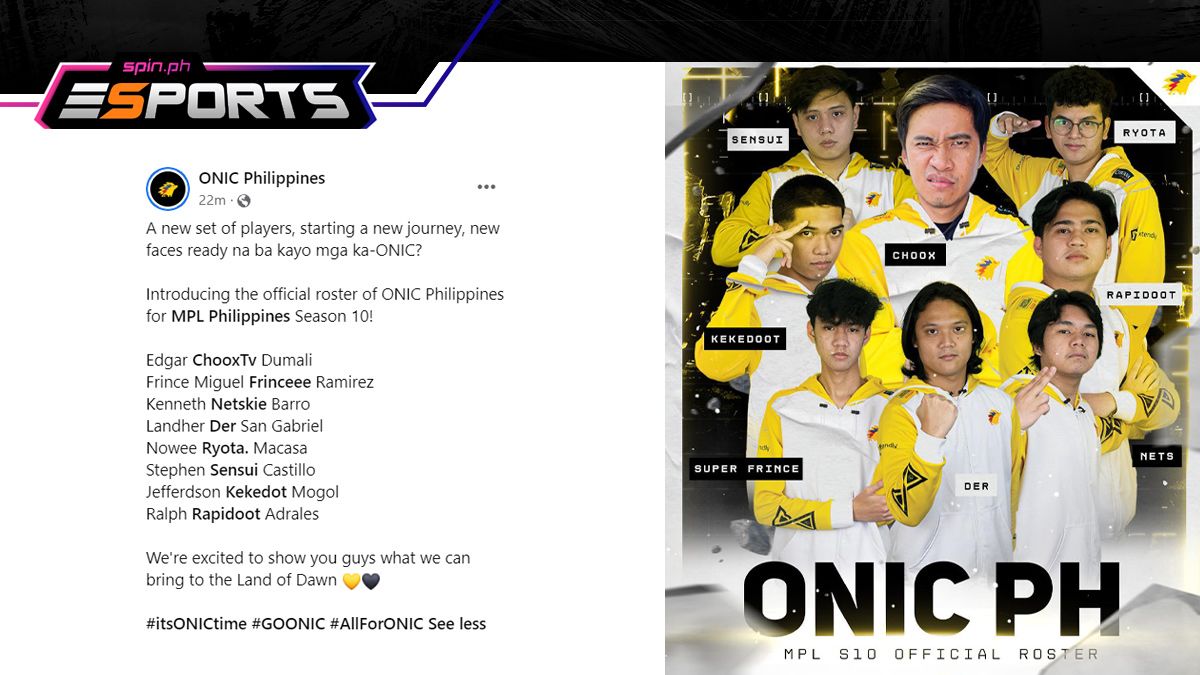 From Monster Anarchy to Onic PH
Additions: Monster Anarchy and ChooxTv
Departures: Onic PH's M3 roster (except Ryota)
Amateur players or teams reaching the professional stage could yield unexpected results, as Onic PH could attest. For the likes of Dream High Gaming turned Onic PH, a new title contender and game changer was born.
ADVERTISEMENT - CONTINUE READING BELOW ↓
For the likes of Work Auster Force turned TNC, teams could initially start strong only to fizzle out.
Then there are BluFire, ULVL, and BSB, who turned out…forgettable.
So how would the new look Monster Anarchy, now playing under the aegis of Onic PH, turn out?
They won't be alone, though. They'll also haveEdgar "ChooxTv" Dumali to serve as a psychological boost, similar to Elyson "Wrecker" Caranza with RSG Philippines.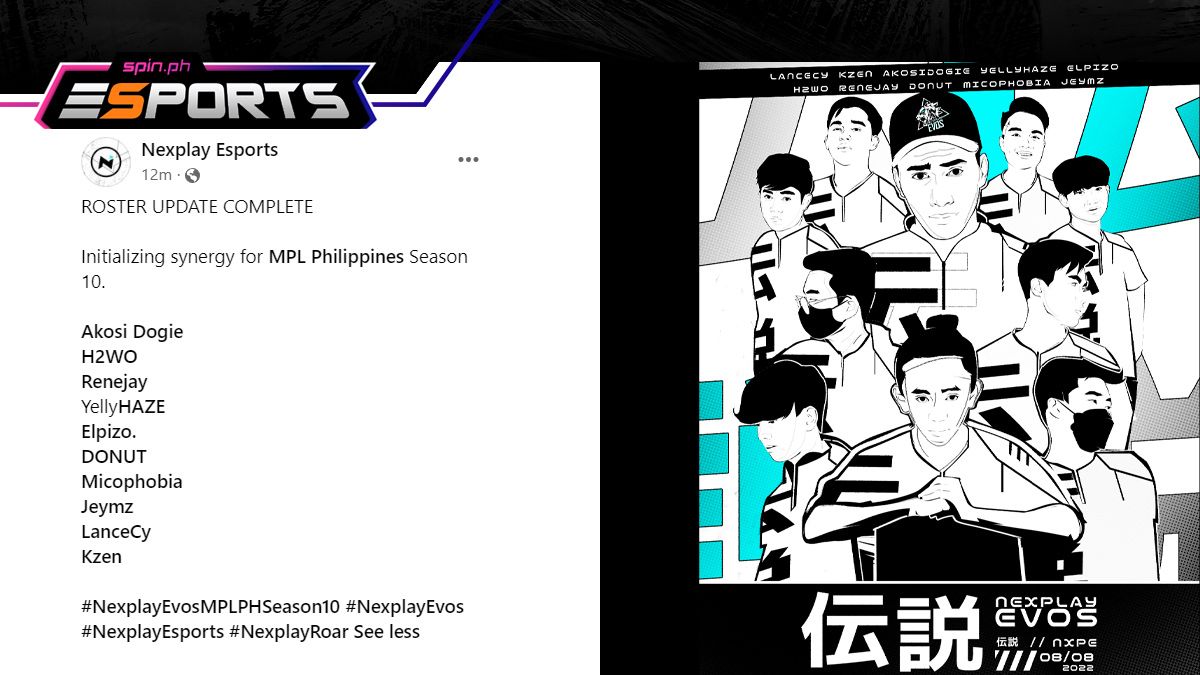 ADVERTISEMENT - CONTINUE READING BELOW ↓
A new process for Nexplay EVOS
Additions: Karl Mico "Micophobia" Quitlong, James "Jeymz" Gloria, Lance "LanceCy" Cunanan, Ken "Kzen" Pile, Coach Paolo "Pao" Villanueva
Departures: Jeff "S4gitnu" Subang, Michael "MP The King" Endino, Rainiel "URESHIII" Logronio, Jhonwin "Hesa" Vergara, Kenneth "CADENZA" Castro, Coach John Michael "Zico" Dizon
One of the biggest items in the Nexplay EVOS agenda is to develop their young core. Sure. the original big three of Tristan "Yawi" Cabrera, John Paul "H2wo" Salonga, and Renejay "RENEJAY" Barcarse ended up finding success, but in general, most of Nexplay's young prospects would end up struggling to find their A-game.
And the trend might continue in Season 10 with their rookies LanceCy and Kzen, as well as their young veterans like Mariusz "Donut" Villamero Tan, Micophobia, and Jeymz.
Given their history with player development, Coach Pao will definitely have a lot to factor in his head coaching venture.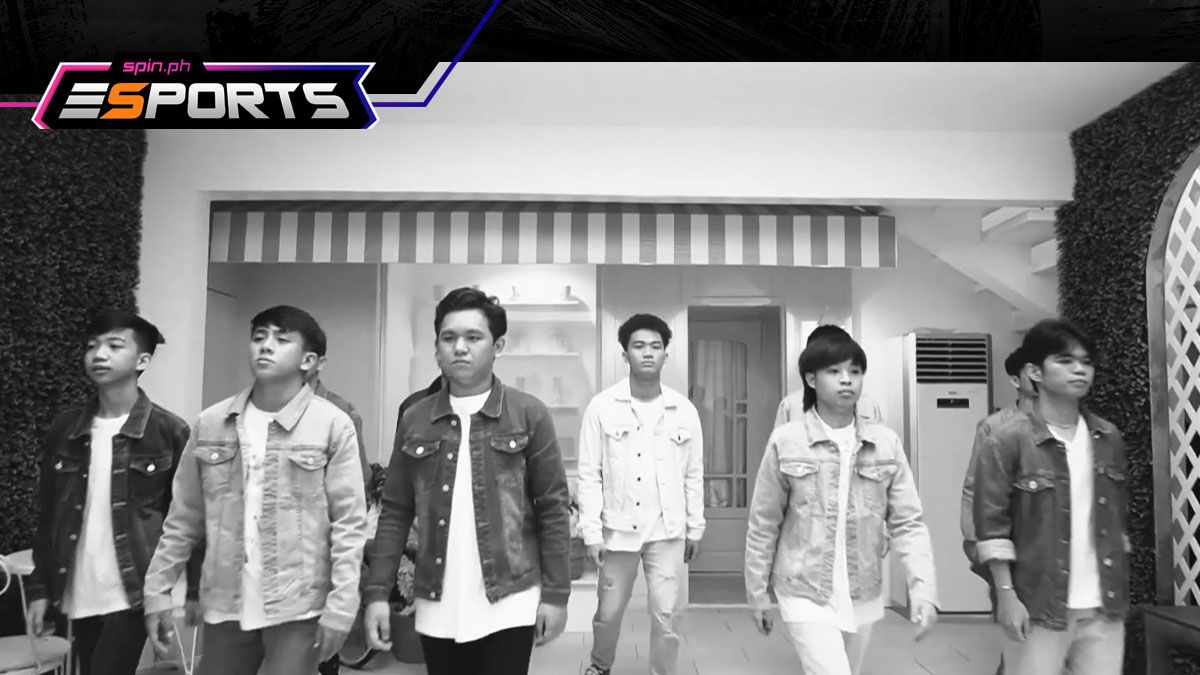 ADVERTISEMENT - CONTINUE READING BELOW ↓
The right formula for ECHO PH?
Additions: Jaypee "Jaypee" Dela Cruz, Sanford "Sanford" Vinuya, Justine "Zaida" Palma, Alston "Sanji" Pabico, Jhonville "Outplayed" Villa
Departures: Christian "Rafflesia" Fajura, Jaymark "Hadess" Lazaro, Aaron "Aaronqt" Lim, Rion "Rk3" Kudo, Ashley Marco "Killuash" Cruz, Coach Michael Angelo "Arcadia" Bocado
Lapses in terms of execution was one of the biggest issues that ECHO PH endured, especially against Omega Esports during the playoffs.
How will the Orcas solve this? A coaching change might help them address these missteps, and they certainly could use a breath of fresh air after suffering from a torrid losing streak dating all the way from the regular season.
Their decision to reshape their roster from an all-star cast (from main five all the way to their reserves) to a star-studded main five and a prospect-filled bench could also signal a new beginning for ECHO PH who are in desperate need of a rejuvenation after a disappointing Season 9 campaign.
ADVERTISEMENT - CONTINUE READING BELOW ↓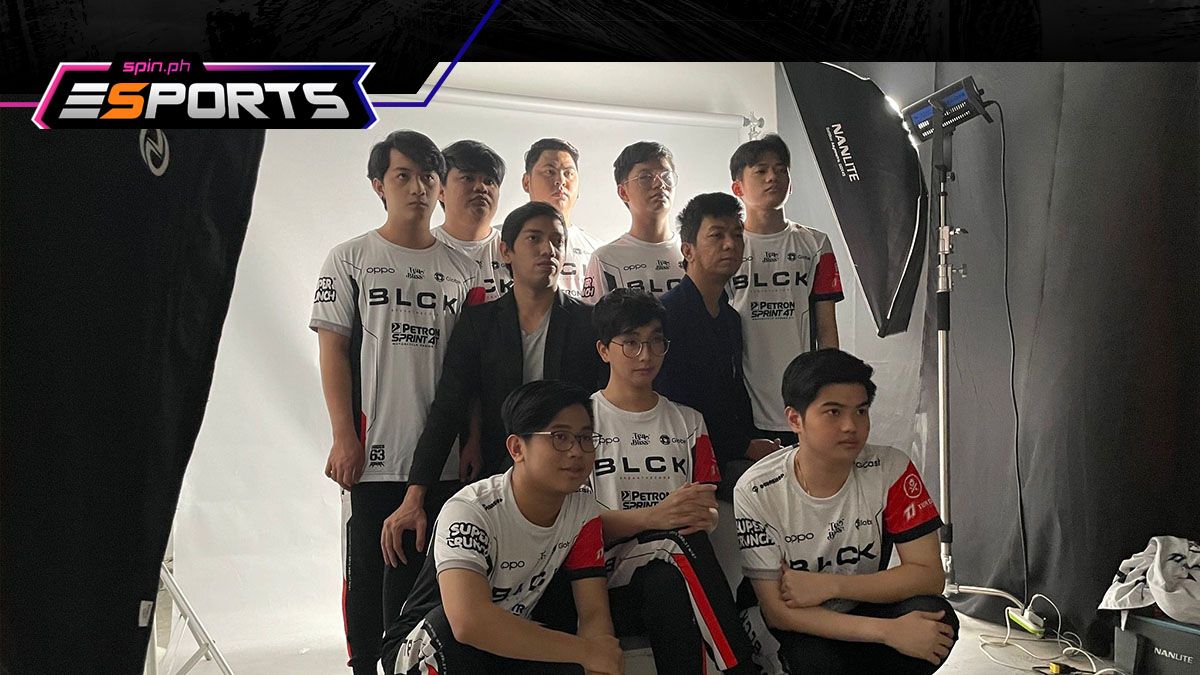 It's Blacklist International vs. fatigue
Additions: V33Wise
Departures: None
How many times does this need to be said: V33Wise is back!
While their return has brought a sense of jubilance to Blacklist agents, fans should be wary of the potential specter of mental fatigue.
If in Season 9, the likes of Salic "Hadji" Imam, together with the coaching staff, suffered from severe exhaustion as the team had to grind for both MPL-PH Season 9 and the 31st Southeast Asian Games, Season 10 will have the same challenges, as the Codebreakers need to juggle between the IESF and the MPL.
ADVERTISEMENT - CONTINUE READING BELOW ↓
How will both players and mentors juggle this delicate balancing act?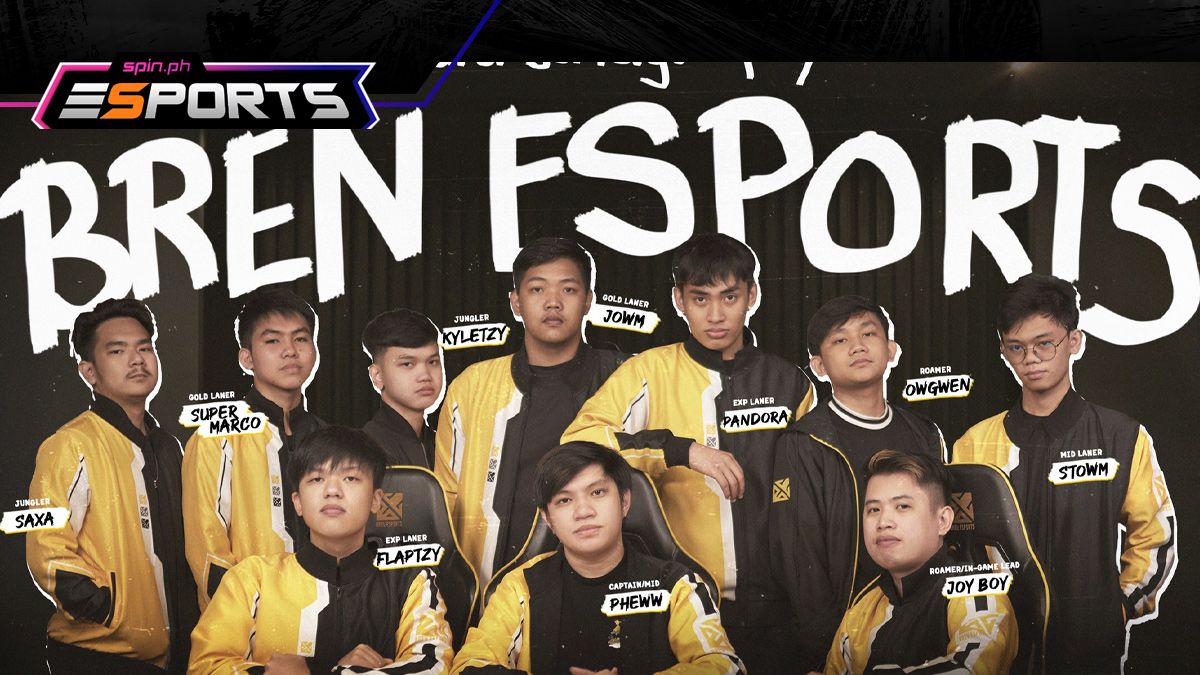 Bren Esports are aiming for the long run
Additions: Michael "KyleTzy" Sayson and Rowgien "Owgwen" Unigo

Departures: Mujahid "Lord Malikk" Malik and Allan "Lusty" Castromayor Jr.
Even with their last place finish in Season 9, Bren Esports opted to maintain their main core, minus Malikk and Lusty.
ADVERTISEMENT - CONTINUE READING BELOW ↓
While this could be a questionable decision, the performances from Vincent "JOY BOY" De Guzman, Jomari "Jowm" Pingol, and their incoming sophomore players signal hope that the team has potential to bring their game to the next level.
Sticking with their original lineup would mean that Coach Francis "Duckeyyy" Glindro is more geared to building on the long term, where the team could further hone their skills and chemistry.