FROM all the beautiful ladies inside the Smart Araneta Coliseum during the UAAP Cheerdance Competition, it was Ateneo alum Regine Oscuro who felt the fairest of all.
On Saturday afternoon, in the middle of thousands of fans cheering their hearts out, Oscuro's own heart almost burst as her boyfriend of five years, Alfonso Perez, knelt on one knee, popped out a ring and asked her to be his wife.
"(Ang haba ng hair ko) natatapakan ng lahat ng tao sa buong Araneta," said Oscuro with a laugh.
"Nagulat (ako) kasi hindi ko naman akalain na gagawin niya sa harap ng maraming tao. Akala ko in front of just family and friends if ever it will happen, nagulat lang ako pero sobrang happy," she added.
The couple, who celebrated their fifth year anniversary the day before the proposal, first met in a corporate event where they were asked to sing a few songs for the awardees.
The wedding is set in 2019 after Oscuro, who is in med school, takes her board exam.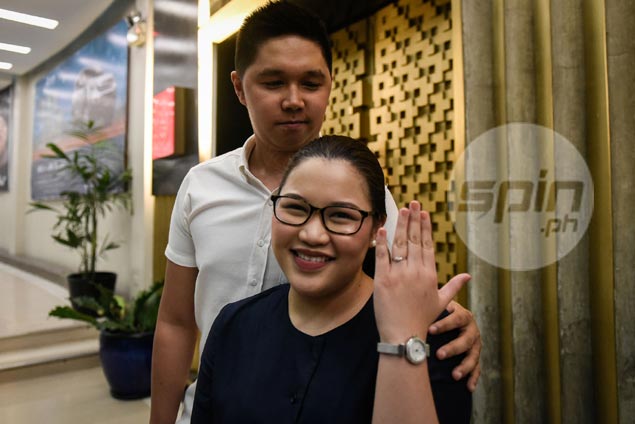 Perez was happy to hear 'Yes' from her girlfriend, and happier to pull off what he felt was an impossible mission as he only had one night to prepare for his proposal.
"Kasi 'yung event na ito, majority niya girls talaga eh kaya gusto kong ipa-feel sa kanya na (siya ang pinakamaganda), kaya nag-propose ako sa kanya sa harap ng madaming babae talaga," said Perez, who had the support of his older sister who carried the banner that read, 'Will You Marry Me?'