CHICAGO - Once upon a time in the distant past, the title as "heavyweight champion of the world" was bestowed with the same reverence as a head of state.
Respect. Adoration. And in some cases, fear.
The fascination was easy to comprehend. The last man standing in a brawl between giant humans is the ultimate expression of the savagery that has characterized boxing for generations.
Two guys, each carrying at least 200 pounds in weight, bludgeoning one another inside a 16 feet by 20 feet ring. The visual is dangerously exciting, more so in a canvas battle ground where the punches are as powerful as a mother's love yet mercy is unwelcome.
Ali. Frazier. Foreman. Norton.
They once lorded over the division, their popularity so vast first names are optional.
Some good ones have come and gone with the passing of time but nobody waved the torch with the same flair and ferociousness that a kid from Brooklyn, New York named Mike Tyson did in the 90s.
He was undefeated. Undisputed. The Baddest Man On The Planet.
Like most iconic fighters, Tyson unfortunately boxed beyond his best years. And when he finally retired in 2006, he was a spent bullet, a shell exhausted by his personal demons.
Continue reading below ↓
Recommended Videos
Sadly, Iron Mike didn't just leave the scene, he took with him the prestige and popularity of boxing's glamour weight class.
Many have since tried to recapture the splendor. Most of them failed, except for a few who had moderate success.
Lennox Lewis, a Brit with Jamaican roots, was the last great unified champion. But his style was so measured and methodical, so fantastically boring. And his personality was as dry as whiskey.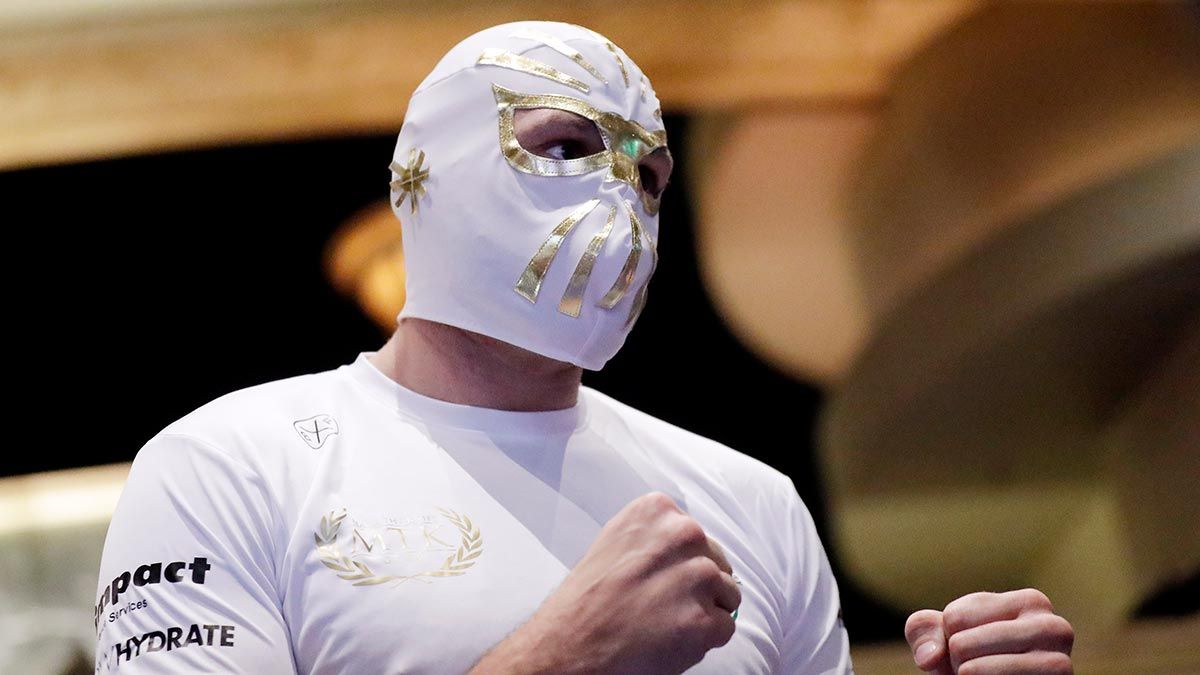 Evander Holyfield was an overachiever, a bloated cruiserweight. Riddick Bowe under-achieved, his highlights dimmed by a notorious lack of drive and discipline. Olympian Michael "Dynamite" Dokes showed tremendous promise, but he couldn't knock out a cocaine habit.
The Klitchko brothers - Vladimir and Vitaly - had their moments, but they fought mostly in Europe and didn't really care much about establishing a solid fan base in the U.S. The fact that they were as appealing as a plate of broccoli didn't move pay-per-view sales.
Thus, for the better part of over two decades, there has been this doughnut hole in boxing crying to be filled.
AND THEN TYSON FURY CAME ALONG. He might just be the one man who can rekindle the ebbing charm of the heavyweight division.
Tyson is not just a fighter, he is a character whose name a porn star would die for. He is larger than life, too, literally. He stands 6-feet and 9 inches tall, with 254 pounds of stud.
He is big, bald, bold. And beautiful in a beastly kind of way.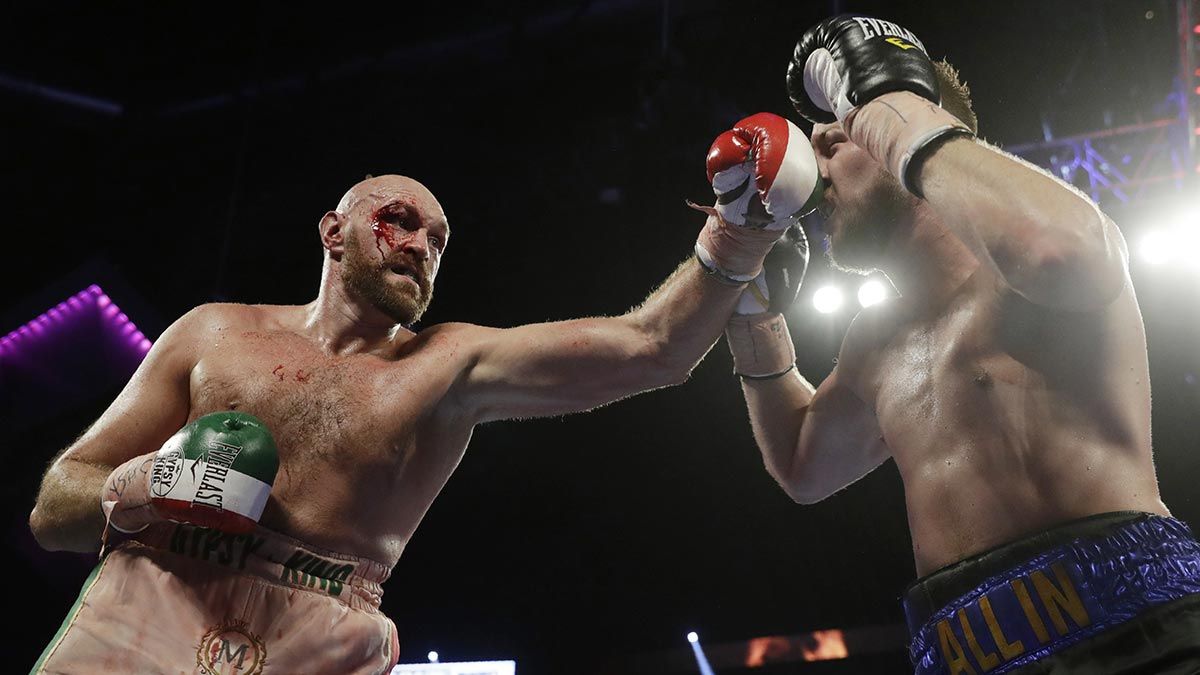 Unbeaten in 29 fights with 20 KOs, he defended his lineal heavyweight titles for the fifth time this past Saturday in Las Vegas, edging previously unbeaten Otto Wallin of Sweden (20-1, 13 KOs) by 12-round unanimous decision.
Fury earned $12.5 million for his efforts, a gutsy one where his right eye was badly damaged by two gaping cuts sustained in the third and sixth rounds. It was such a violent ordeal that after the bout, the light blue long-sleeved shirt of referee Tony Weeks was drenched with so much blood it looked like the apron of a serial killer who just dismembered a corpse.
As his corner watched in horror, blood gushing like angry waterfalls in between rounds, Fury offered a smile and told them, "This is what I live for," per BBC Sports.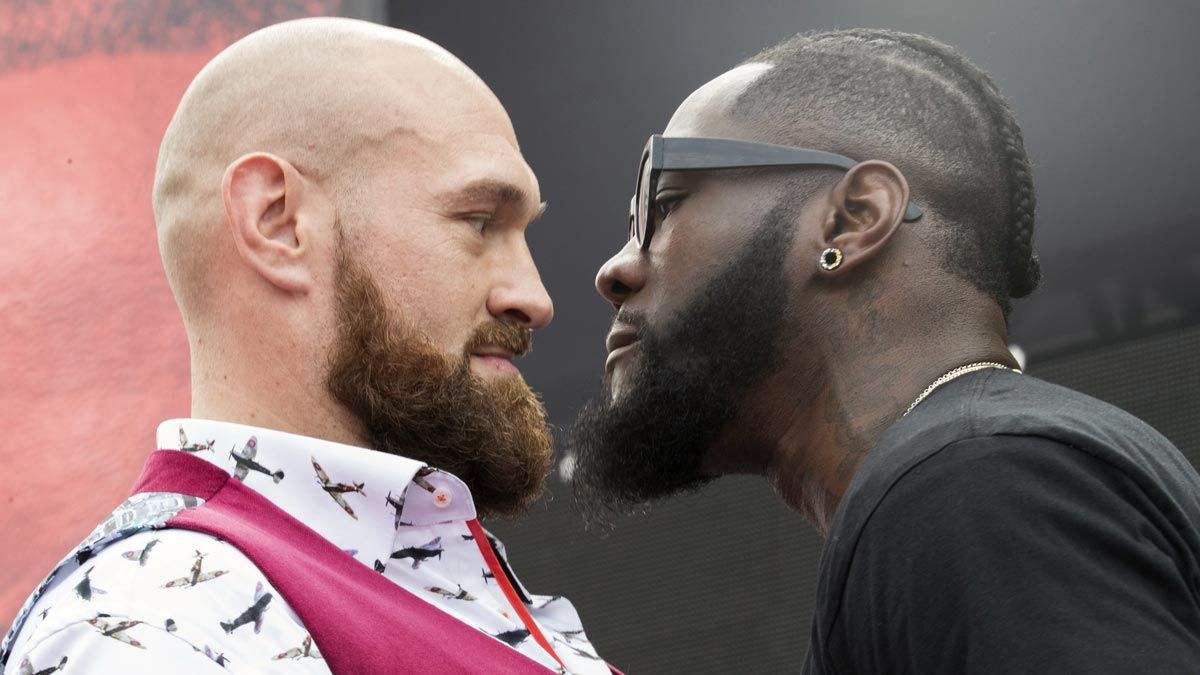 There is nothing balletic about Fury's game, it's all physical might. He doesn't just throw punches, he throws death notices. When his battering ram of a left jab touches another man, a sledgehammer right hand usually follows. And then, it's hello darkness, my friend.
Although the deep cuts robbed him of vision midway through the fight, Fury still managed to unleash a total of 651 punches, 317 more than Wallin threw. Tyson just kept plowing through, lending soul to the tradition of reckless bravery that he inherited from his heayweight forefathers.
MASS APPEAL. But his appetite for bloodshed isn't the only trait that makes him endearing. Tyson is chubby on the waistline, chummy all-around. And his previous life struggles make the 31-year old father of five an underdog we all love to embrace.
When he was on a bender a couple years ago, back when drugs pushed him into deep depression, Fury ballooned to over 400 pounds. He harbored suicidal thoughts and developed the kind of eating habits that keep cardiologists busy and rich.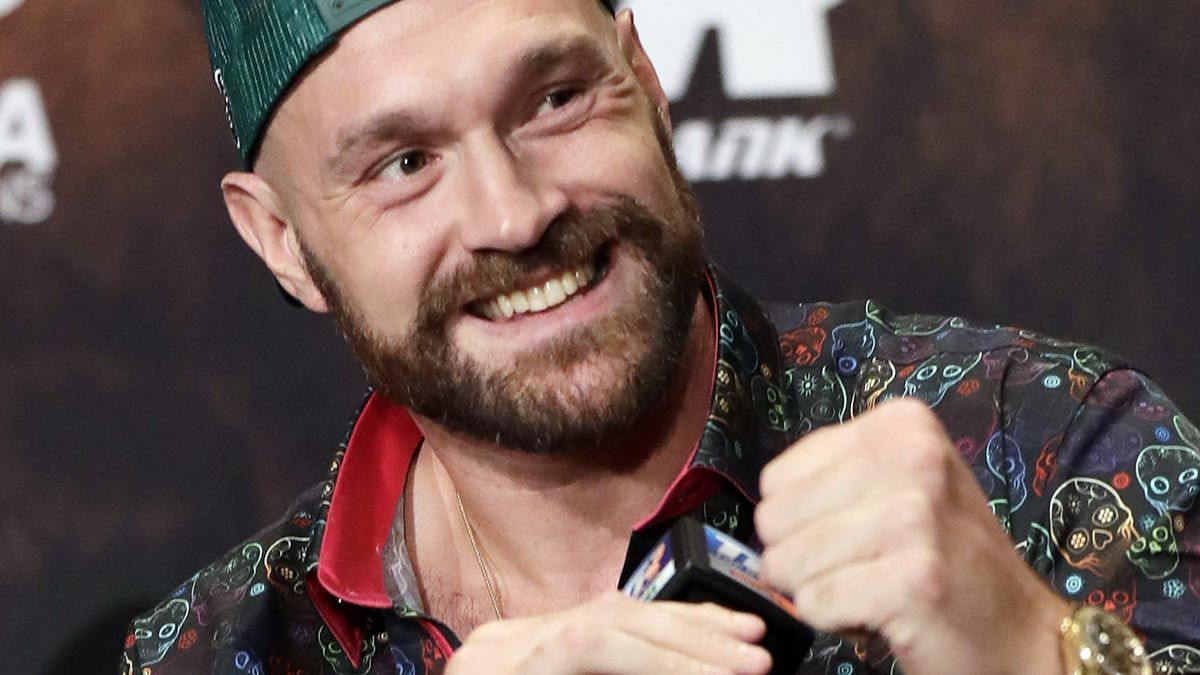 Born in Manchester, England, he's been through hell and back. What a story to tell.
Now, he is also a promoter's dream, a champ willing to do more than his share to sell a fight.
He served tacos at a restaurant on Tuesday, sang in front of reporters of Wednesday, and then climbed the T-Mobile arena ring on Saturday night wearing a poncho and a sombrero to honor the Mexican Independence celebration.
After a receiving 47 stitches at a local hospital, Fury gave himself a little treat.
"I got up, gone to the casino, won five grand, had a few beers and now I'm going to have a few more beers," he told BBC Sports.
All of us fight fans should have a toast, too. Boxing's heavyweight savior, The Gypsy King, has finally arrived.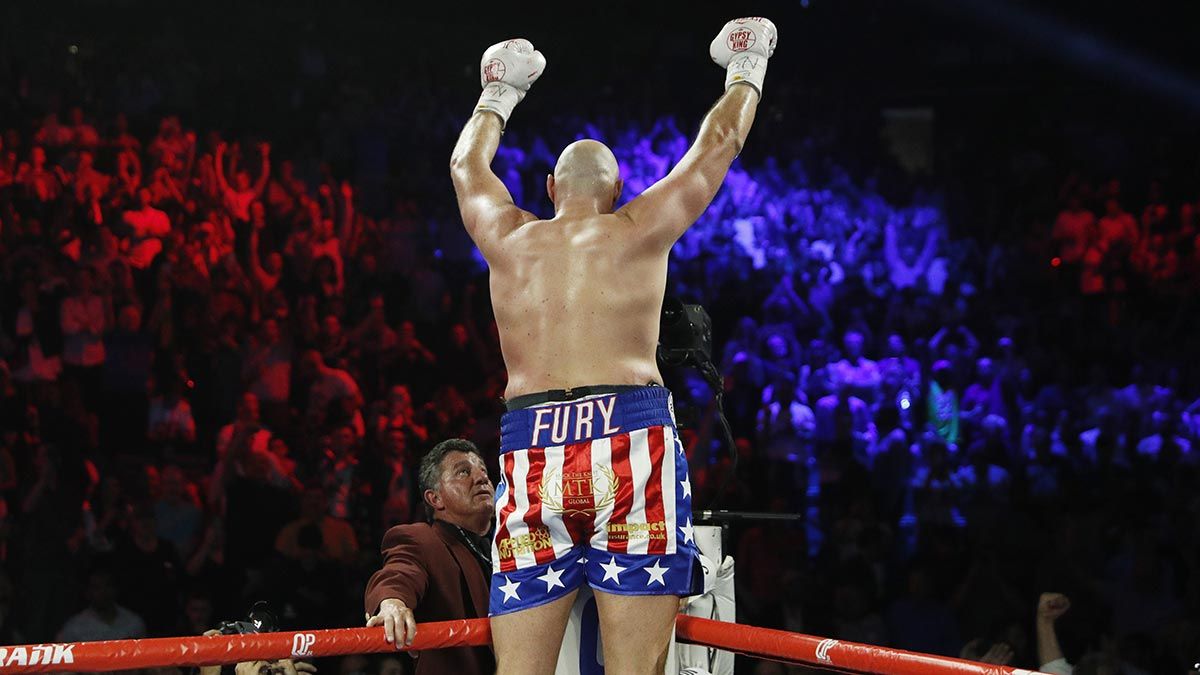 EXPERT OPINION. Much of the post-fight talk revolved around how Fury's cutman, Jorge Capetillo, did a marvelous job of managing the severe wounds that prevented a stoppage that would have given Otto Wallin a TKO victory.
So I asked Manny Pacquiao's cutman, Mike Rodriguez, how a crisis of blood overflow is normally handled in the 60 seconds in between rounds.
Mike says that Adrenaline, Thrombin and Avatine are the medicines allowed in Nevada to address cuts during bouts.
"Adrenaline is fast acting but it's also quick-exiting the body. The Thrombin is good to have for treating cuts and long fights. You also have to know how to effectively apply it and make sure that you dry the wound out as much as possible."
Mike also explained that the use of Vaseline cannot be excessive in nature because "any excess Vaseline can get transferred into the fighter's eye or onto the gloves and disrupt the other fighter as well."
A cutman showing the calm countenance that doesn't alarm a badly wounded fighter is just as important in the heat of combat.
Nothing to worry here. Mike, an LA homicide cop, has seen more gore than the average person. If Pacquiao, God forbid, ever gets nicked badly in his next bout, PacMan can rest well in the knowledge that the issue will be handled effectively well.