CHICAGO - It's only five in the morning but the rented three-storey property that sits on 501 Harkness Lane in Redondo Beach is slowly bursting to life.
A patchy fog hangs in the cold air outside. The sky above is still dark, the faint traces of a pinkish California sunrise have yet to appear. It's tempting to sleep some more.
But work beckons. And Alvin S. Go is on the clock.
The five other humans inside this $1.7 million home are all in deep slumber. So Alvin goes about his chores quietly, like a cat burglar gingerly tip-toeing the premises in search of a precious catch.
There is extra motivation to muffle the noise around the room on the second floor, the one on the corner right with the scenic view. The occupant inside won't rise until 6:30 a.m. And he happens to be Alvin's boss.
That man is Jerwin Ancajas.
ADVERTISEMENT - CONTINUE READING BELOW ↓
And this fortress, camouflaged by an elementary school across the street, was the base of what would have been the eighth defense of his IBF super flyweight title yesterday in neighboring Carson City.
"Disappointed, devastated," said Go of the feeling that engulfed him when the news of the bout's cancellation was relayed.
Ancajas and his manager, Joven Jimenez, were told that the U.S. visa of Mexican challenger Jonathan Javier Rodriguez of Mexico wasn't released until it was too late to get a California medical clearance.
Shrugging off the delay and rationalizing that Jerwin will eventually fight again, hopefully, sooner rather than later, is easy. But for Team Ancajas, there are tangible truths that hurt like a gut punch.
There's the three months worth of sweat poured in the Philippines during the early stage of camp. There's also the 17 days spent in Redondo Beach to fine tune the champ and acclimatize him to the weather.
Time is also a concern; it doesn't stop. Though still in his prime at age 27, the 5-foot-6, 115-pound Ancajas (31-1-2, 21 KOs) is just like any other fighter whose career exists on borrowed time. No one can un-tick the clock, any delay is time forever lost.
And then there's the money.
No fight means no payday, which was reportedly north of P8 million. It's a financial strain that trickles down to the team members, each of whom is salaried by Ancajas for their rendered services.
Look, Jerwin fights out of passion, you see it in his fists, in the fire raging in his eyes. But he also has a wife and three kids to support. A good punch goes a long way in the business of boxing, but money "makes the world go round."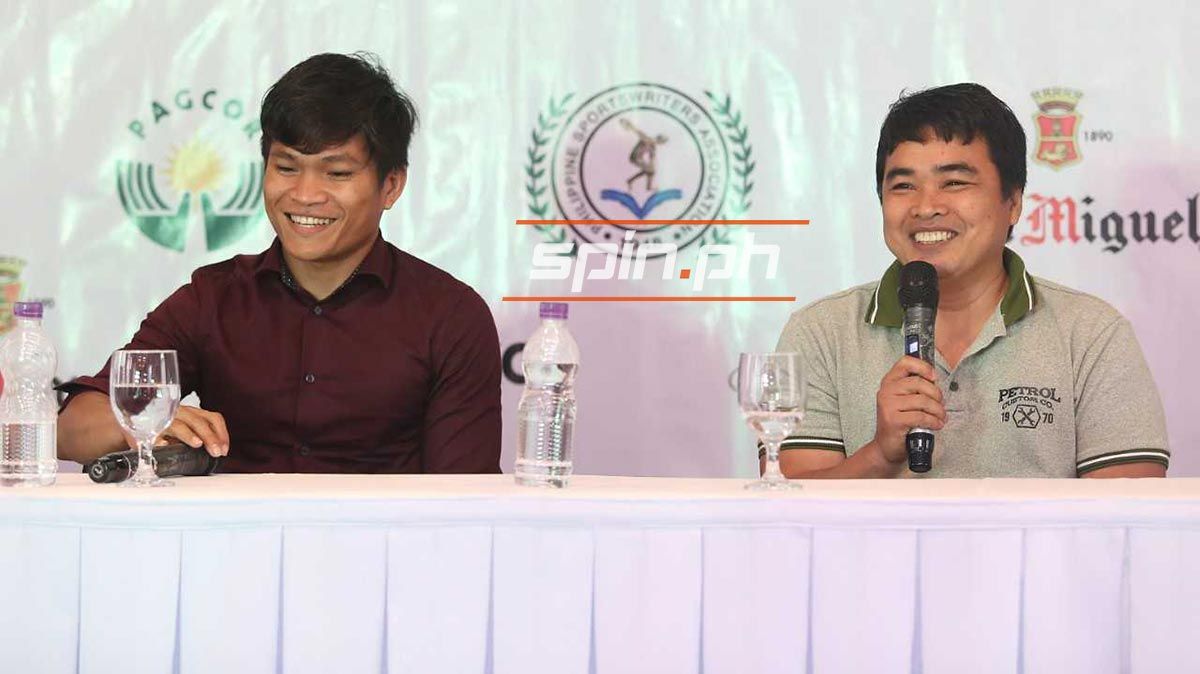 ADVERTISEMENT - CONTINUE READING BELOW ↓
GIBBONS SAVES THE DAY Thanks to international matchmaker Sean Gibbons, Jerwin and his team have nothing to worry about.
"MPP takes care of it's people,!!" Gibbons told SPIN.ph on Monday morning.
"The fight is rescheduled to December 7, I am advancing money and every one will get paid, no big deal."
Since taking over the helm as president of Manny Pacquiao Promotions, the legendary fighter's outfit has become a world-class organization bereft of financial shenanigans where fighters have complained about reduced purses, misappropriated allowances, missing fight tickets and other rumored felonies.
Under Gibbons, a straight shooter and well-connected, MPP fighters don't have to fret over stuff other than fighting. As it should be.
Gibbons didn't take over MPP. He rescued it.
MULTI-TASKING. Go began working with Team Ancajas in September 2016 when Jerwin captured the IBF super flyweight title by beating former Olympian McJoe Arroyo at the Jurado Hall in Fort Bonifacio, Taguig City.
ADVERTISEMENT - CONTINUE READING BELOW ↓
Go is the official photographer. But his job description can change rapidly depending on the team's needs.
Short order cook. Dishwasher. Ready assistant. Kind of like the Alvin of all trades.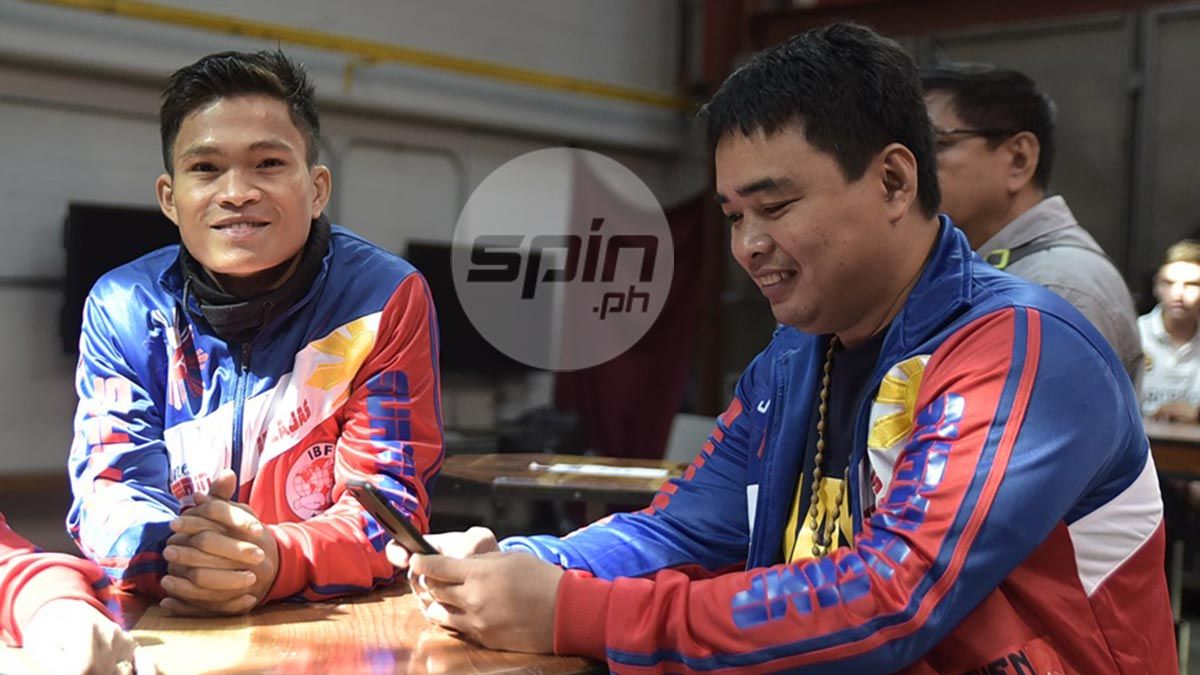 Labels don't bother him, though, a belief every one in the tight-knit group embraces.
"We've been together for a some time now, we just do whatever is needed," he said.
ADVERTISEMENT - CONTINUE READING BELOW ↓
Like his boss, Jerwin, Alvin is married with kids. Every time a camp begins, all Team Ancajas members leave their loved ones temporarily. The will be married to ritual, surrendering to the rigid routines of an elite, champion fighter.
But like the Samurai warrior of medieval Japan, the understanding is that suffering and sacrifice are a necessary "path to greatness."
Even after the fight was scrapped, Go was still waking up at 5 am, his body marching to the beat of a familiar clock. But there will be no more urgency to brew coffee, prepare food for the team members this early, or training sessions to take photos of.
And there will be no more laughter, those light moments they share in the living room at some nights when Jerwin and the gang watch the NBA, especially Kyrie Irving, Ancajas' favorite player.
As Alvin heads back home to the warm embrace of his family, he will miss the bonds he shared with trainer/manager Jimenez, assistant trainer Fernando Parcon, cutman Todd Makelim, nutritionist Jeaneath Aro, and of course, Jerwin.
ADVERTISEMENT - CONTINUE READING BELOW ↓
With the Southeast Asian Games (SEAG) looming and his calendar dotted with prior commitments, Alvin isn't sure if he will be in Mexico for the Ancajas fight.
"Hopefully, I can help Jerwin finish what we started and continue on with this journey," Go said. "He is a good man, a great champion"
Amen to that.