NINETY-THREE years after Pancho Villa and Clever Sencio fought for the world flyweight title at Wallace Field in Manila (now the Luneta Park), it will be the turn of Jerwin 'Pretty Boy' Ancajas and Jonas 'Zorro' Sultan to figure in only the second all-Filipino world title showdown when they collide for the International Boxing Federation (IBF) junior bantamweight (115 lbs.) championship on May 27 (Manila time) in Fresno, California.
Believe it or not, in terms of the protagonists' fighting styles, Ancajas-Sultan almost runs on parallel lines with Villa-Sencio. In The Terror of Terre Haute: Bud Taylor and the 1920s, a book that chronicled the life of former bantamweight champion Bud Taylor and mentioned the exploits of great Filipino boxers who campaigned in the US in the 1920s, author John Wright described Villa as "the clever one, mixing and moving, sometimes erect and other times crouched, baffling opponents with finesse."
The words used by Wright to describe Villa fit Ancajas' tactical approach in the ring. Ancajas, 29-1 with 20 knockouts, is a finesse fighter who methodically breaks down opponents. He prefers to keep the action in the center of the ring where he shatters his foe's defense with hard right jabs. Ancajas occasionally varies his right punch, converting it into a right hook to force his adversary to come within the radar of his howitzer left straight. Ancajas also works the body well, although he tends to have some balance issues when roughed up on the inside by pressure fighters.
ADVERTISEMENT - CONTINUE READING BELOW ↓
On the other hand, Wright's description of Sencio, that of being a "no-frills, mechanical fighter with little flair; moving forward and throwing punches relentlessly," aptly describes Sultan's style.
Sultan, 14-3 with 9 knockouts, is a pressure fighter who loves to work his way inside and flatten foes with a vicious right hand thrown in kamikaze fashion. Sultan's left jab is powerful but remains underdeveloped. Sultan's defense is also suspect and his habit of throwing clubbing, winging shots makes him vulnerable to Ancajas' counter straight shots. But Sultan always shows up in excellent condition and is more than willing to swallow a punch or two to dig in his right straight.
Sultan offers an awkward, plodding style that will really test the patience of Ancajas.
Like Villa in his fight against Sencio, Ancajas is coming into the fight with Sultan with a lot of extra-curricular baggage. Ancajas' popularity has skyrocketed in recent months and he has been forced to split his time between the gym and various television and radio appearances. Not a few are apprehensive at the thought of complacency setting in.
"Hindi maapektuhan ang focus at training ni Jerwin. Nakabantay po ako ng husto at hindi ko papayagan na mangyari yun," Joven Jimenez, Ancajas' trainer, told this writer. "Hindi namin kino-consider na favorite si Jerwin at lamang siya sa skills. Ang tingin namin kay Sultan ay bilang pinaka-magaling sa 115 lbs."
Ancajas' only setback came by way of a close decision loss to countryman Mark Anthony Geraldo in March 2012. Ancajas has since racked up 16 straight victories. He won the IBF title in 2016 and is booked to make his fifth defense against Sultan.
Sultan has lost three times, all by decision. He has not lost since dropping a decision to Japanese veteran Go Onaga in November 2015 and has won his last five fights, four by knockout. What makes the fight more intriguing is that Sultan has gained a reputation as an upset specialist, having bucked huge odds to defeat former world champions Sonny Boy Jaro and John Riel Casimero. "Ready na si Sultan. He is in perfect condition," assured trainer Edito Villamor.
ADVERTISEMENT - CONTINUE READING BELOW ↓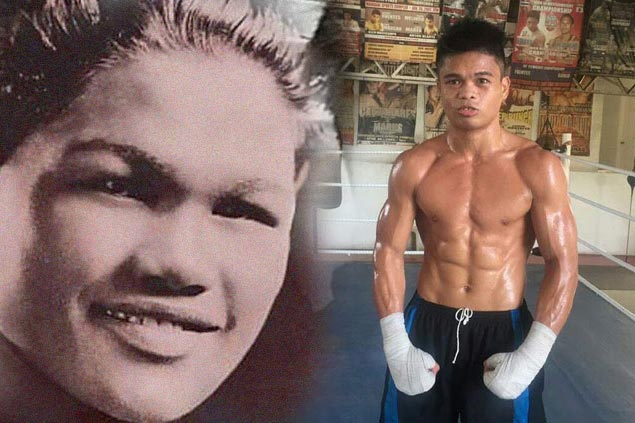 For the record, Villa used his more polished boxing repertoire to easily outbox Sencio in 15 rounds. Ancajas is the favorite to prevail on the premise that he offers more skills on the table. However, there is no underestimating Sultan and the one-punch power his right hand brings to the equation.
ADVERTISEMENT - CONTINUE READING BELOW ↓
To their credit, the camps of Ancajas and Sultan both feel honored to take part in the second all-Filipino world title fight in history.
"Lahat excited sa laban na ito – Filipino vs. Filipino. Kahit sino ang manalo, Filipino pa rin ang kampeon. Tayo ang pinakamagaling sa 115 lbs.," said Villamor.
"Maganda ito para sa lahat ng boxers," seconded Jimenez. "Makikita ng mundo na maraming magaling na Filipino boxers at tayo ang hari ng 115-pound division."
This may sound awkward, but may the best Filipino boxer win.