A 54-year-old Mike Tyson is booked to make his return to the ring in November opposite a 51-year-old Roy Jones Jr.
Oscar De La Hoya, 47, also announced that he is coming back to 'face anybody' in the middleweight division.
Oh, Floyd Mayweather, Jr., 43, is reportedly mulling an exhibition fight later this year with YouTuber Logan Paul. Paul, who cannot punch himself out of a paper box, is telling everybody that he can crush Mayweather with one punch.
Ladies and gentlemen, this is professional boxing in 2020.
The phrase 'there's a sucker born every minute' was supposedly coined back in the 1800s by American showman P.T. Barnum, who promoted celebrated hoaxes and introduced the three-ring circus to the world. Well, the world remains overpopulated because, to this day, a sucker is still born with each passing minute. The circus is long gone though, but it sure looks like pro boxing has taken its place.
Continue reading below ↓
Recommended Videos
In an ideal setting, boxing fans would be getting a showdown between incumbent heavyweight champions Tyson Fury and Anthony Joshua. Instead, match involving fossils Mike Tyson and Roy Jones is the one being offered on the table. In the welterweight division, Terence Crawford and Errol Spence Jr. should be the main event, but instead promoters are trying to sell a fight between former 147-pound king Mayweather Jr. and a YouTuber.
Right off the bat, you can see what's wrong with pro boxing and why many of its fans are moving to the world of mixed martial arts, particularly the Ultimate Fighting Championship (UFC). The fights the fans want in the UFC are made in a snap of a finger. The top fighters in the promotion have no qualms about facing each other even when they have barely recovered from injuries sustained in their previous outings.
In pro boxing, the top fighters love to challenge each other, but only on social media. They would trade insults on Twitter and Instagram but the moment they are asked to affix their signatures in a contract, they would cite a plethora of excuses, i.e., the guaranteed purse should be bigger for the 'star' fighter, the share in the pay-per-view money should not be a 50-50 split and the fight should only be held in the 'star' fighter's favorite venue.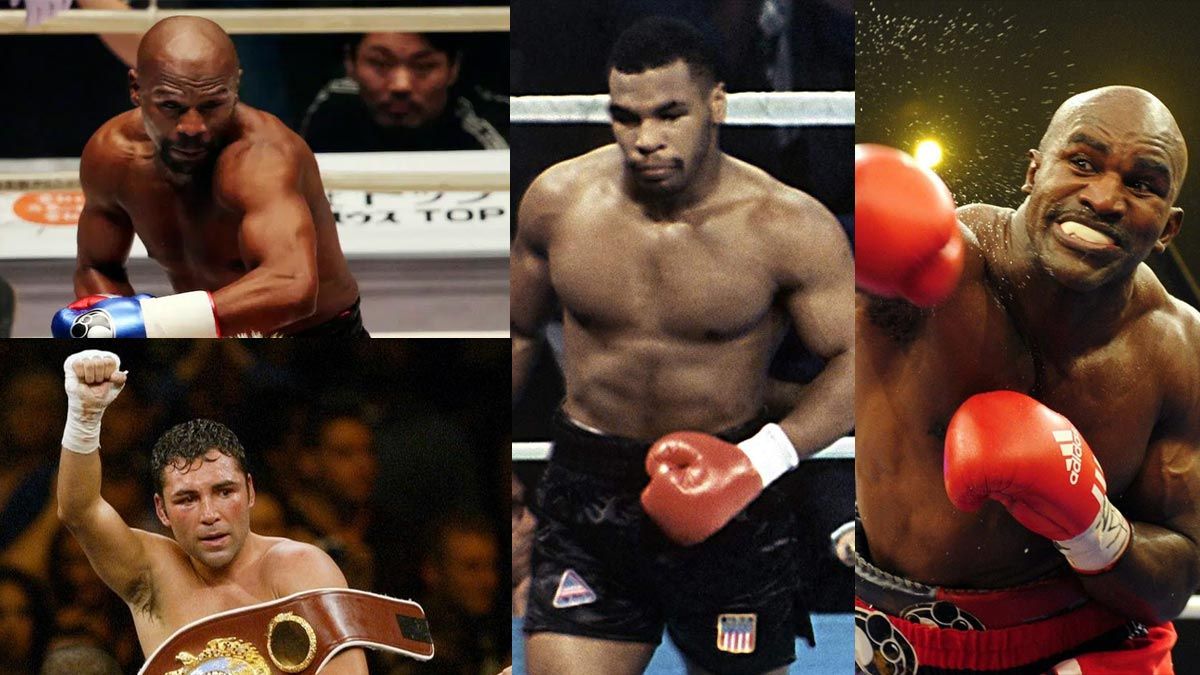 The lightweight unification fight between prime champions Teofimo Lopez and Vasiliy Lomachenko this October is a rarity. One has actually lost count of the number of dream fights in boxing that did not come into fruition because of all the politics involved. This includes promoters being too protective of their prized fighters and refusing to pit them against the best in their weight class. The boxers are also to blame because some are just plain scared to risk their belts against foes perceived as legitimate threats.
Surprisingly, despite all the disappointments, there is so much money to be made in the sport. The introduction of sports streaming services like DAZN and ESPN+ has opened a new, lucrative source of income for pro boxers. Sports streaming services need content and this explains why they are offering huge deals to boxers. Just two years ago, middleweight king Saul 'Canelo' Alvarez inked a five-year deal with DAZN worth an astronomical $365 million.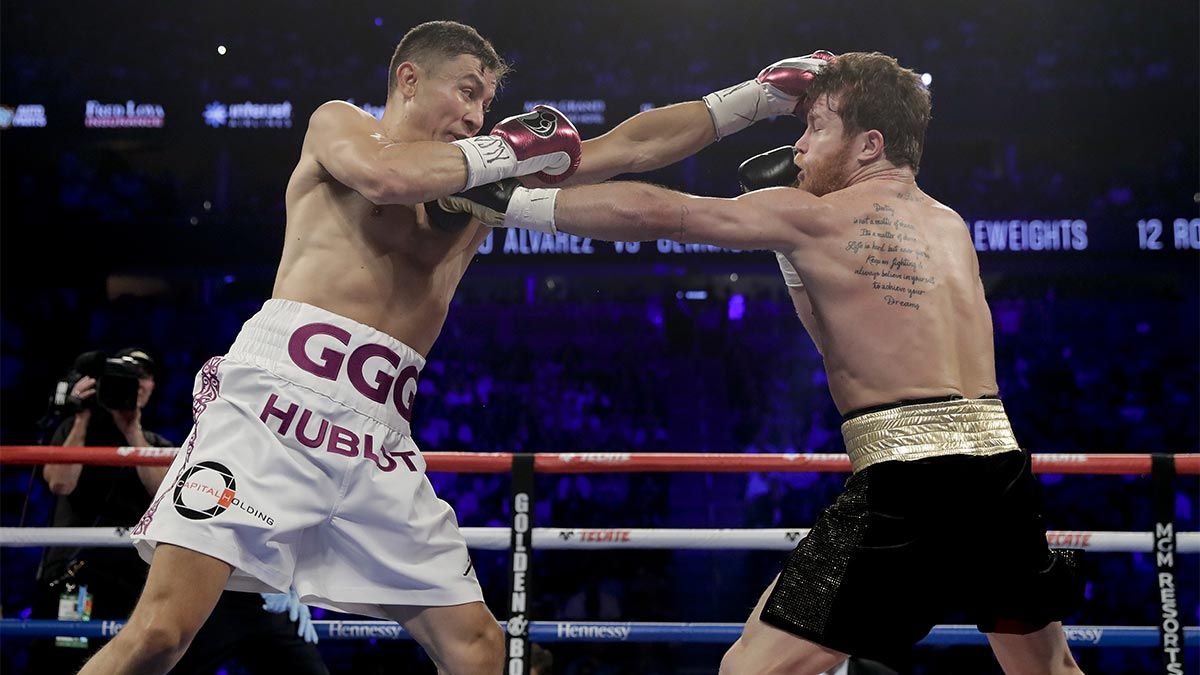 Alvarez recently sued DAZN alleging breach of contract. DAZN executives countered by claiming that while they are willing to shell out the big bucks, it should only be against 'prime' opponents. DAZN just exposed another flaw in the sport: The boxers today just want to take the money and run. To this day, fans are still waiting for the third fight between Alvarez and Gennady Golovkin. Nothing has happened and a third match is nowhere close to happening.
De La Hoya, who promotes Alvarez through his Golden Boy Promotions outfit, recently told reporters that he is coming back because he is sick and tired of seeing today's boxers being there "just for the money." De La Hoya arguably took a swipe at Alvarez.
With today's top champions being too selective and demanding, a lucrative opportunity has opened up for the sport's old-timers. These legends had long retired but the fans, seeing their highlight reels on YouTube, are clamoring for them. With the elite boxers continuing to dilly-dally, promoters saw an opportunity to 'resurrect' the legends and peddle them to the fans. This explains why former heavyweight king Tyson is returning to the ring after 15 years of inactivity. Tyson needed only a short, workout video to whet the fans' appetite.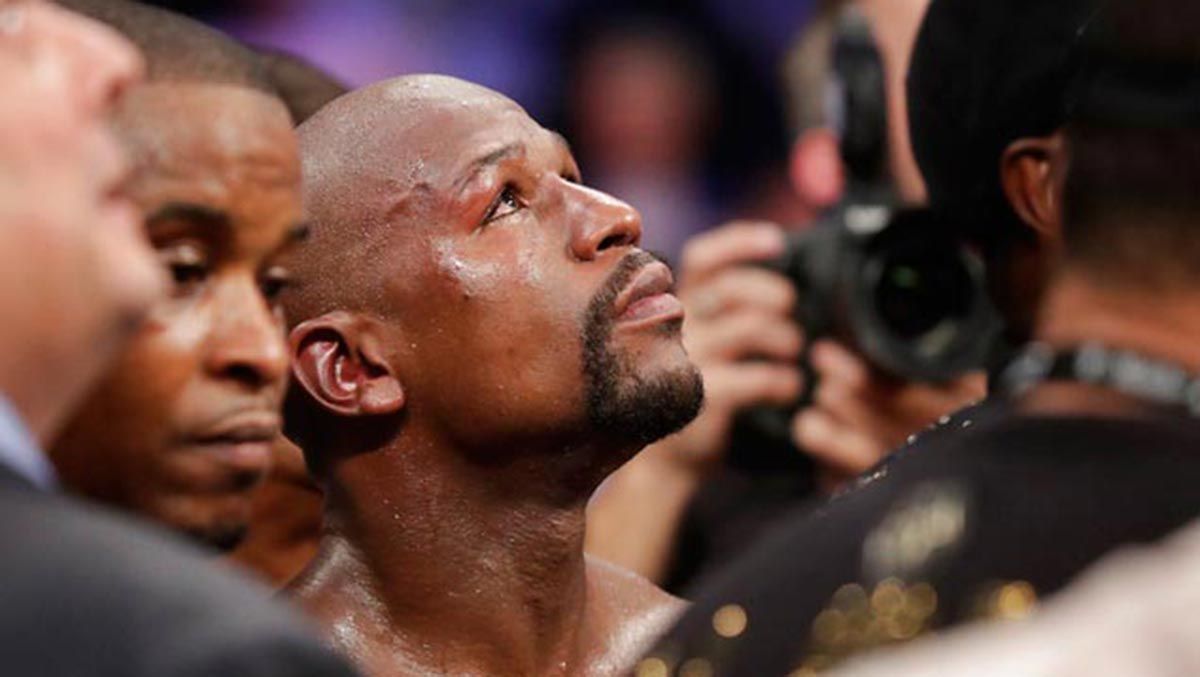 It was actually Mayweather Jr. who got the circus rolling. Remember the circus-like showdown that was the Mayweather-Conor McGregor fight in August 2015? The people behind the 'show' somehow convinced the fans that it was legitimate fight, notwithstanding McGregor's scant boxing background. In the fight proper, Mayweather Jr. just carried McGregor in the early rounds before stopping him in the 10th round.
Mayweather-McGregor was an insult to pro boxing, but it generated a lot of money. The fight generated 4.3 million pay-per-view subscriptions and a $55 million gate. Total revenue topped $550 million. Mayweather Jr. was guaranteed $100 million, but he came home with an estimated $275 million after his share in the revenues was included. McGregor, guaranteed $30 million, ended up with $85 million.
Mayweather Jr. then took his act to Japan in December 2018, when he pulverized kickboxing star Tenshin Nasukawa in an exhibition bout. The bout was described as a 'laughable event' and Mayweather Jr., who looked out of shape, stopped Nasukawa in just one round. Mayweather Jr. bragged before the fight that he was guaranteed $9 million for the three-round exhibition.
Mayweather Jr. is looking to pull off another trick this year amid rumors that there are negotiations for an exhibition fight with YouTube star Logan Paul. The 25-year-old Paul made his pro debut in December 2019, losing a split-decision to Olajide William Olatunji (known online as KSI).
Until the top fighters in the sport today get their acts together, Mayweather and his kind will make the most of the opportunity and take the money on the table. Heck, even McGregor is trying to lure Manny Pacquiao into a boxing match. Pacquiao has thus far not taken the bait, but with the money that can be made, the possibility of the 'fight' taking place cannot be discounted.
Pro boxing has become a circus alright and this does not bode well for the sport. We all know what happens when the novelty associated with circus acts wears off.