THEY went by different nicknames – 'Ahas,' 'The Dream,' 'Zorro,' and 'Prince,' to name a few – but once inside the boxing ring they flaunted the same characteristic: fearless.
For thirty-five years, ALA Boxing Promotions was virtually a factory of boxers. What made ALA Boxing special was that it developed boxers from the grassroots level. Established in 1985 by businessman and philanthropist Antonio Lopez Aldeguer (ALA), ALA Boxing started out as a formidable amateur boxing club made up of out-of-school youths and street urchins.
The early amateur boxing teams of ALA Boxing ruled Cebu. Some of ALA Boxing's topnotch amateur fighters went on to become professional boxers. There were boxers who stayed with ALA Boxing in their pursuit of a professional world title while there were others who opted to join other promotional outfits. Just the same, they all traced their roots to ALA Boxing.
The amateur boxing squads of ALA Boxing that competed in several inter-gym and national tournaments in the late 1980s were bannered by Davao del Sur puncher Edito Villamor and San Carlos City counterpuncher Geronimo 'Gerry' Peñalosa, both of whom went on to compete in the pros.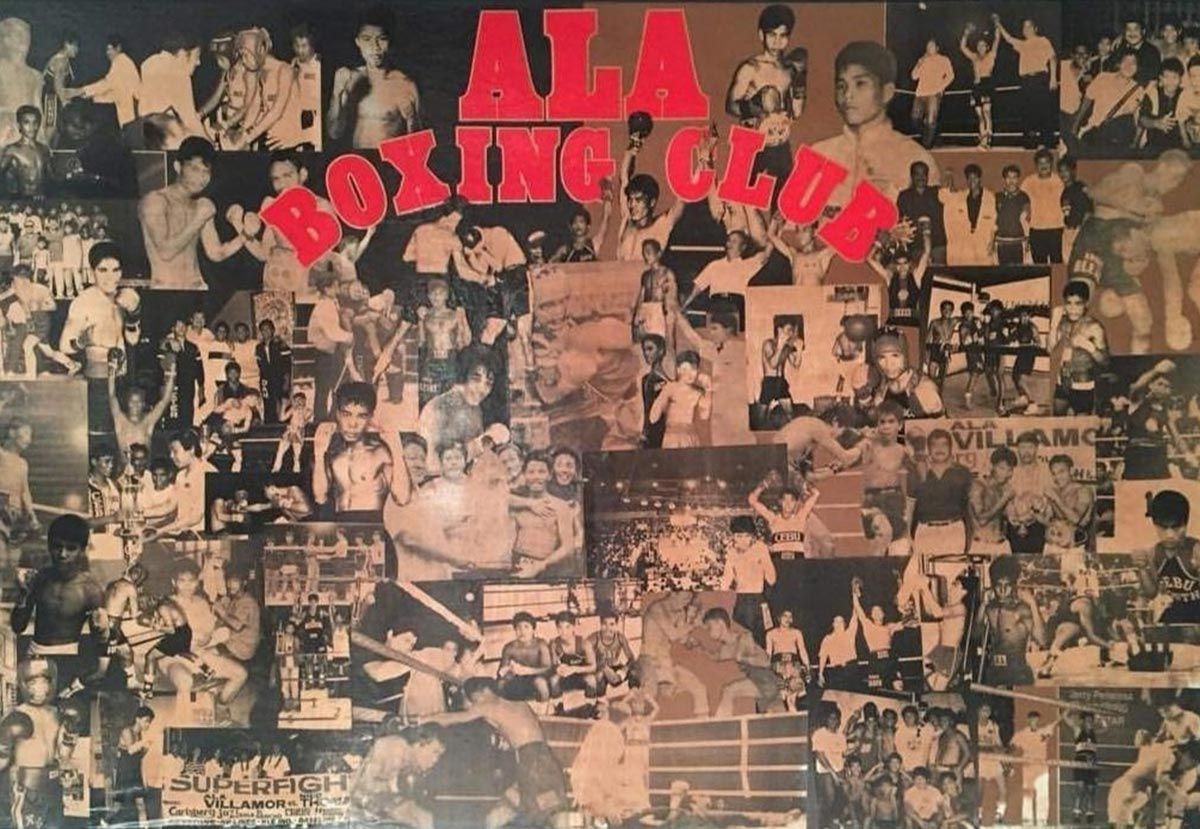 Continue reading below ↓
Recommended Videos
Peñalosa would end up as one of the all-time greats in Philippine boxing, winning titles in the junior bantamweight (115 lbs.) and bantamweight (118 lbs.) divisions before retiring in 2010. While Peñalosa was identified with manager and trainer Rex 'Wakee' Salud for the most part of his pro career, he got his start at ALA Boxing.
"Gerry is a product of the ALA amateur boxing program," Villamor told this writer. "Magkasama kami sa national team sa amateur. Pagkatapos nuong controversial na laban ni Gerry kay Charlie Balena sa National Youth Boxing Championship sa Quirino Grandstand nuong 1988, kaming lahat nag pro na lang. Kasama ko sina Gerry, Andy Tabanas, Rey Cosep, Ramy Dumpa, Joma Gamboa, Peter Cuizon, Dan Nietes, Noel Tuñacao, Ernie Alesna at iba pa."
Villamor and his batch barged into pro boxing in mid-1989, or shortly after the tumultuous outcome of the National Youth boxing championships. Then again, it was Mandaue native Brix Flores who went down in the record books as the first ALA boxer to turn pro. Flores, who honed his skills at the ALA Gym, turned pro at the start of the year or on January 14, 1989, scoring a third-round knockout of Carlos Cedeno.
Flores did not go that far in the pro level. He figured in just six fights, losing three, before retiring in September 1989 or barely eight months after he turned pro.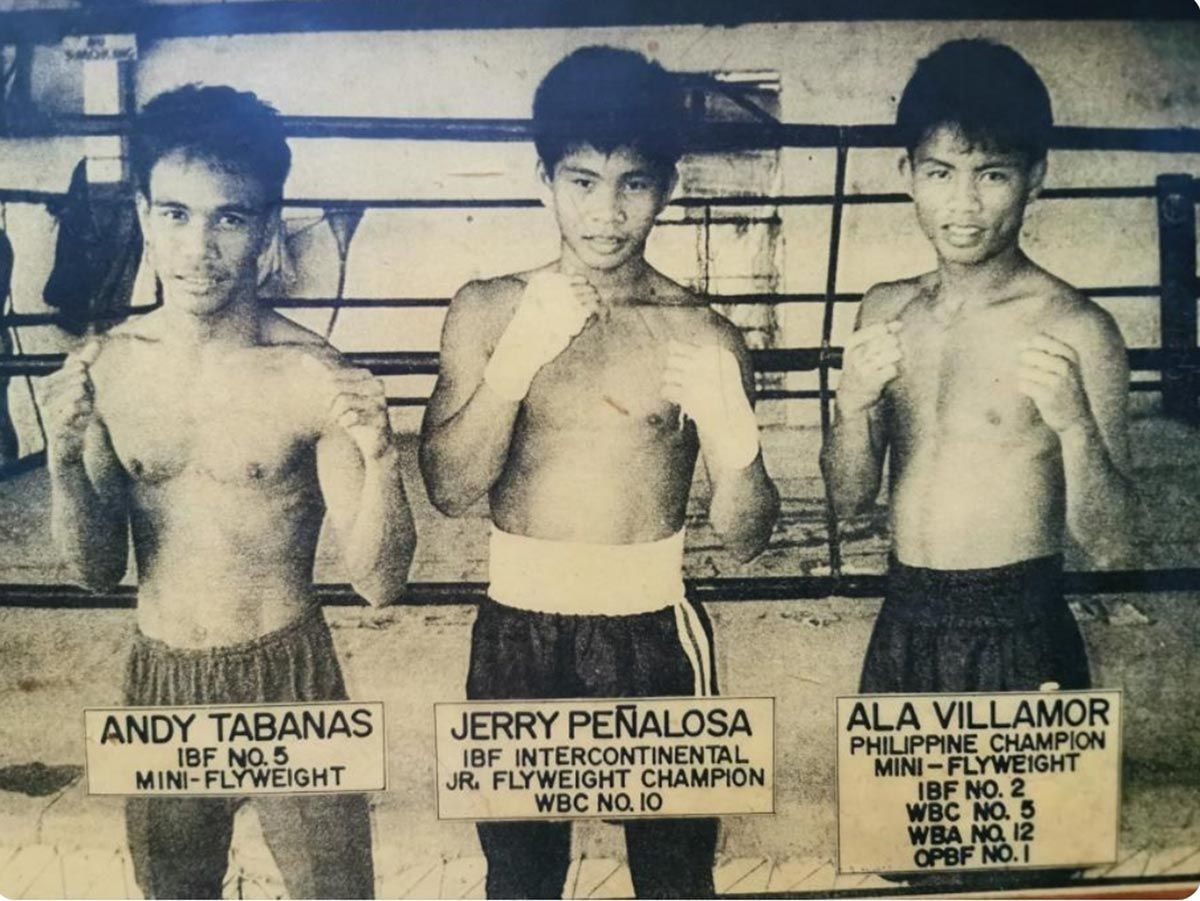 It was Villamor's batch that scaled greater heights. Villamor paraded explosive fists and his fights in Cebu attracted huge crowds. Villamor stayed with Aldeguer in the pros and was so identified with ALA Boxing that he actually sported the nickname 'ALA,' the only fighter to do so in the history of the company.
Villamor turned pro in June 1989 and went unbeaten in his first 24 fights (with 1 draw, 22 knockouts) before he was stopped in seven rounds by Thai Ratanopol Sor Vorapin in June 1993 in a battle for the IBF minimumweight (105 lbs.) crown. Chronic hand injuries hounded Villamor throughout his career and his swan song came in March 1996, when he was stopped in eight rounds by then WBC minimumweight champ Ricardo Lopez of Mexico. A year before, April 1995, Lopez also knocked out Andy Tabanas in 12 rounds.
Villamor became a trainer and matchmaker for ALA Promotions, staying with the company until it closed shop last week.
"From 1996 hanggang 1999 tuloy ang amateur program ng ALA," said Villamor. "At kahit nuong wala na sa pro si Sir ALA (Antonio Aldeguer stepped down in 2006, allowing his son Michael to take over as President and CEO of ALA Promotions), siya pa rin ang nag-promote kina Malcolm Tuñacao (WBC flyweight champion, 2000-2001), Randy Suico (multi-division Oriental champ) and Rev Santillan (former Oriental welterweight champ), kahit hindi na siya ang manager nila."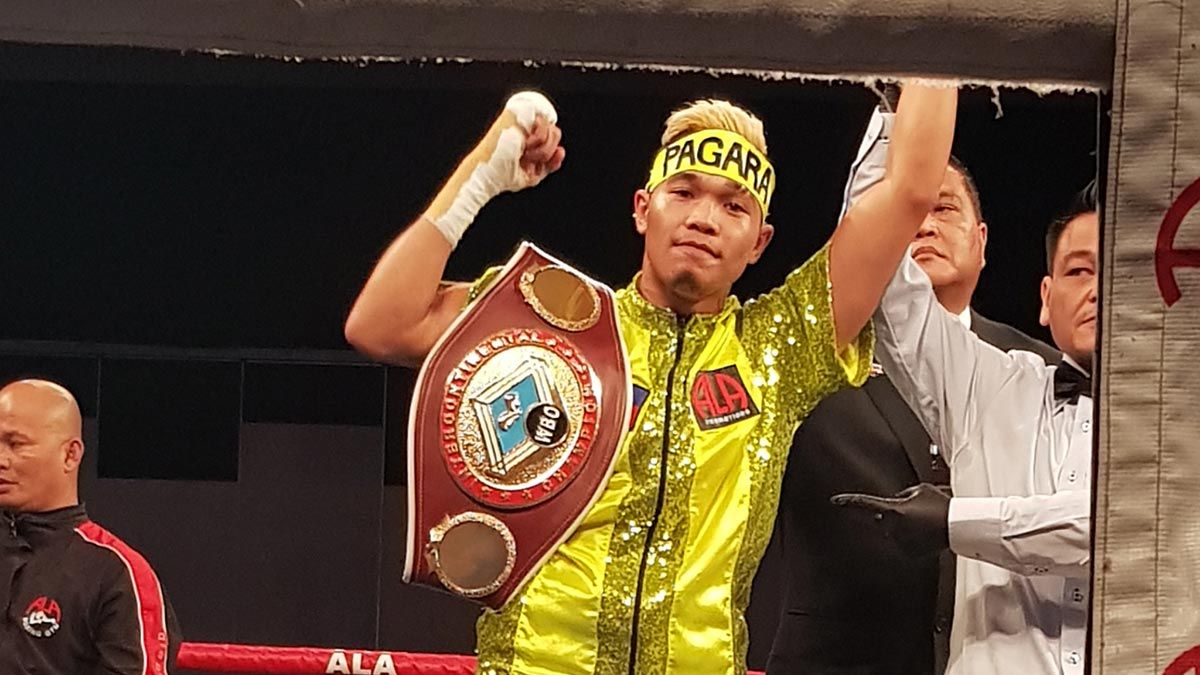 As pointed out by Villamor, there were several Filipino world champions who were handled by ALA Boxing before they ascended to the throne, world champs like Joma Gamboa and Vic Saludar. In February 2007, ALA Boxing came close to producing its first homegrown world champ, but Z 'The Dream' Gorres dropped a disputed split decision to Fernando Montiel in their battle for the WBO junior bantamweight crown. Gorres offered fast hands and feet and was still a good bet for a world crown until he was badly injured in his November 2009 bout with Luis Melendez. Gorres beat Melendez, but when he returned to his corner he couldn't move his legs. He fell over and ended up suffering a subdural hematoma, a form of brain hemorrhage, on the left side of his skull. Gorres was forced to retire from the sport.
In September 2007, Murcia, Negros Occidental native Donnie 'Ahas' Nietes, an ALA thoroughbred, finally gave the company its first-ever world title when he defeated Thai Pornsawan Porpramook for the WBO minimumweight championship.
The long wait proved to be worth it as Nietes ended up becoming a four-division champion, also winning titles in the junior flyweight (108 lbs.), flyweight (112 lbs.) and junior bantamweight ranks. Nietes also became the country's longest-reigning world champion, eclipsing the 1967 record set by Gabriel 'Flash' Elorde. Nietes started out as a utility worker in the ALA Gym. He earned the nickname 'Ahas' (Snake) from Antonio Aldeguer because as a janitor his chores included cleaning the snake pit with five big pythons. An uncle of Donnie, Dan Nietes, was a member of ALA Boxing's amateur team.
Milan 'El Metodico' Melindo joined Nietes in ALA's wall of champs when he pulverized in one round Japanese Akira Yaegashi in May 2017 for the IBF junior flyweight title. Melindo's reign was short-lived though, as he lost the title to Ryoichi Taguchi in December 2017. Despite his diminutive size, Melindo was an excellent ring tactician.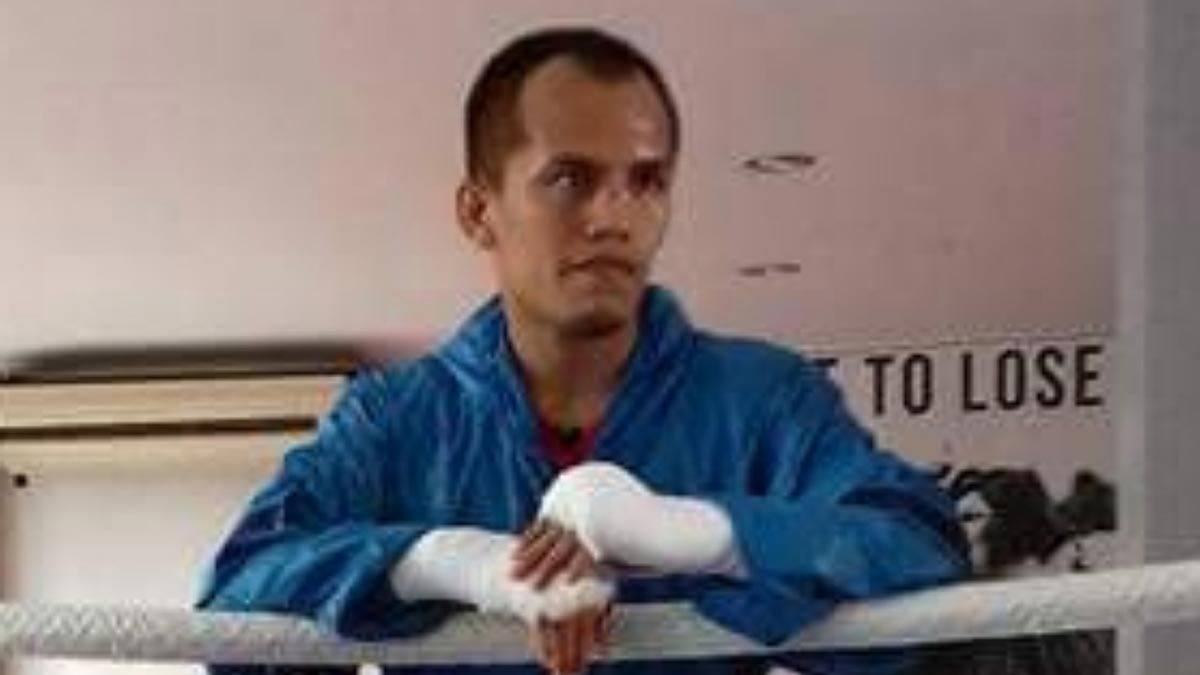 Unknown to many, ALA Boxing also promoted the fights of Japanese Katsunari Takayama starting in April 2010. Takayama became the first very foreign boxer to hook up with ALA Boxing. In March 2013, he gifted ALA with a world title when he defeated Mario Rodriguez for the IBF minimumweight crown.
ALA Boxing also invested heavily on Rey 'Boom Boom' Bautista, AJ 'Bazooka' Banal, Merlito Sabillo, Genesis 'Azukal' Servania and 'Magnifico' Mark Magsayo, expecting them to carry the company to the future. But for varying reasons, things did not work out as planned.
Power-puncher Bautista (36-3, 25 knockouts) was stopped in one round by Daniel Ponce de Leon in 2007 in a bid for the WBO junior featherweight crown. Banal (36-2, 23 knockouts) vied for the vacant WBO bantamweight title but was stopped in October 2012 by Thai Pungluang Sor Singyu. Sabillo (27-8, 13 knockouts) only briefly held the WBO minimumweight title in 2013 and was never the same fighter after he was stopped by Francisco Rodriguez. Servania (34-2, 16 knockouts) was ranked No. 2 in the junior featherweight class but left the company in 2017 to join the Kashimi Gym in Japan. Magsayo, ranked No. 1 by the WBO in the featherweight class, also left ALA Boxing because of contractual issues. Magsayo was supposed to be the next big star of ALA Boxing and his unexpected departure left a gaping hole in the roster.
By the time it decided to close shop, ALA Boxing still had a number of prospects in its roster, including junior bantamweight Jonas 'Zorro' Sultan (16-5, 10 knockouts), junior flyweight Melvin Jerusalem (15-2, 9 knockouts) and junior featherweights KJ Cataraja (11-0, 9 knockouts), 'Prince' Albert Pagara (32-1, 23 knockouts) and Jeo Santisima (19-3, 16 knockouts). Santisima goes down in the record books as the last ALA boxer to fight for a world title, getting stopped in 11 rounds by WBO junior featherweight champ Emanuel Navarrete last February 22.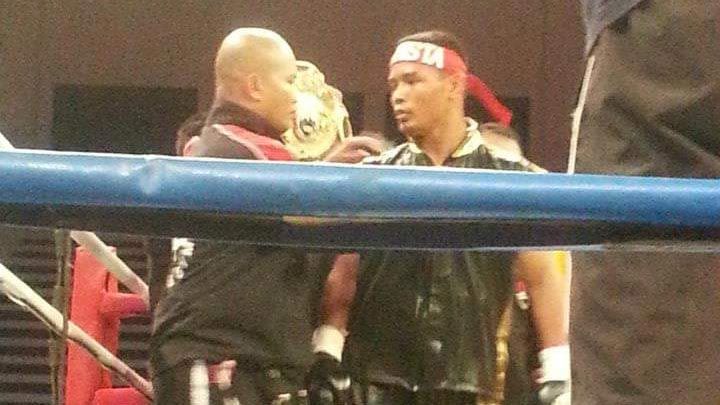 In its official statement, ALA Boxing declared that all its boxers are now free agents. While they are likely to join other promotional outfits, these boxers will always carry with them the ALA legacy.
"I can vouch for ALA," said Villamor. "Sobra, parang anak ang alaga ni Sir ALA sa amin at gusto talaga niya na maging successful ang lahat ng boxers, hindi lang sa boxing kung hindi in real life."