AFTER a two-year absence, Manny Pacquiao is back basking in the glitz and glamour of Las Vegas as the ring legend arrives in the Entertainment Capital of the World for his welterweight title defense against Adrian Broner.
Scores of boxing fans were at the lobby of the MGM Grand to welcome the 40-year-old Filipino during the traditional grand arrival ceremonies kicking off every big weekend championship fight in the major resort city.
With his signature 'Eye of the Tiger' theme blaring in the background, Pacquiao and his entourage walked through a packed entrance as photographers clicked away.
The reigning World Boxing Association (WBA) welterweight champion then proceeded to a makeshift stage to greet the afternoon crowd on Tuesday (Wednesday, Manila time).
Pacquiao admitted missing fighting in front of American boxing fans, noting this is the first time he's seeing action in Las Vegas since scoring a unanimous decision against Jessie Vargas in 2016 to win the World Boxing Organization (WBO) welterweight crown.
"I'm excited to be back in the U.S. to fight again. Everyone has been so good to me here, it's like second home," said Pacquiao to the cheers of the crowd.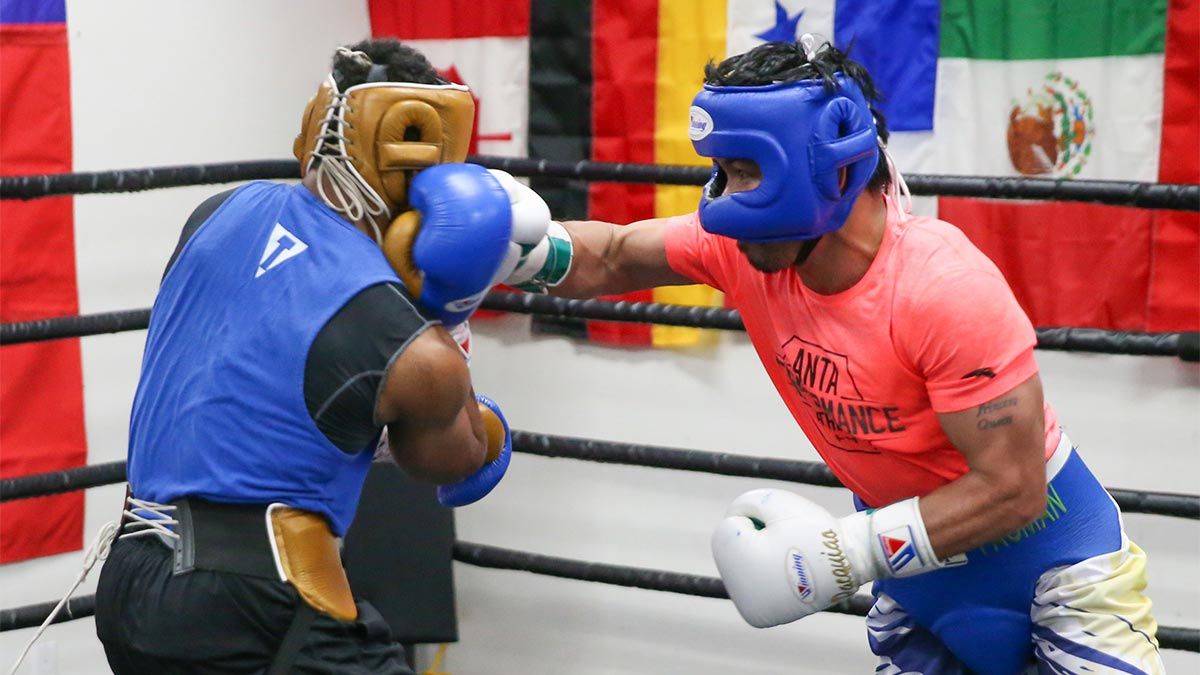 Continue reading below ↓
Recommended Videos
"It's been a while since I've fought here," he added. "Don't miss this, it's going to be once in a lifetime."
Broner, the 29-year-old challenger, was the first to arrive and mounted his role as the underdog in the 12-round fight set this Sunday (Manila time).
"I'm just excited. I'm the underdog and I know there are a lot of people that are here to see me lose," he said.
But losing is not an option for Broner.
"I'm so focused that I don't feel any of this hype surrounding the fight. This just starts another chapter in my book," he added. "I'm still writing my story and it's going to have a happy ending."