CHICAGO - At 6-foot-4 and 250 pounds, with stout arms that can bench press an SUV, Mike Rodriguez doesn't just enter a room. He owns it.
Although Filipino fighting fans might not recognize this oak of a man, they'd have to be legally blind not to notice him last July 20, 2019 at the MGM Grand Garden Arena.
Mike Rodriguez was the cut man for Manny Pacquiao when the fighting senator brutally removed the "0" from the previously unbeaten record of Keith Thurman.
And if that job was an audition, Rodriguez went quickly from understudy to cast regular.
Sources told me that Team Pacquiao, including PacMan himself, was highly pleased with Rodriguez's efforts and that his services will likely be required again somewhere down the road.
It's a fact of life. We get some perks and opportunities based on who we know, not necessarily what we know. But this much I can tell you: Rodriguez got the plum assignment of working Pacquiao's corner purely out of merit.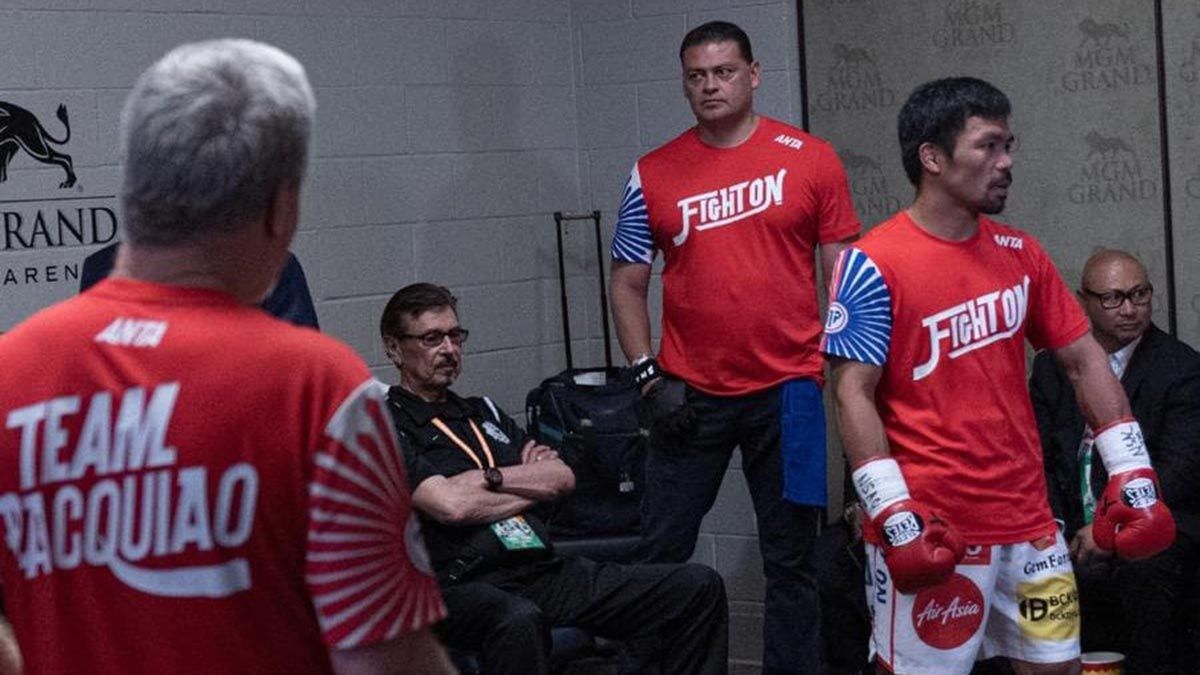 Mike, 53, isn't just a former boxer. He was darn good one, a Golden Glove champion in San Francisco who qualified for the 1988 western Olympic trials in the heavyweight division. He also served in the military and fought for the U.S. Air Force.
Mike then pursued and achieved a decorated career in law enforcement. He has been with Los Angeles country sheriff's for 31 years, including the last 15 as a homicide detective. Mike belongs in an elite unit composed of the best of the best who deals with murderers and the worst scum that litter L.A. county.
LEARNING FROM THE BEST. Despite the demands of his detective work, the job that truly butters his bread, Mike realized that while he couldn't train fighters full time, being a cutman works perfectly with his hectic schedule of solving murders and the endless slaughter of men.
Rodriguez was mentored by legendary cutmen - Joe Chavez, Jacob "Stitch" Duran and David Martinez, who worked with Pacquiao when Manny fought Adrien Broner last January.
With the wisdom - some shared, others acquired through 12 years of experience - Mike has since become an accomplished cutman in his own right.
He currently works with approximately 40 top fighters and 20 world champions including WBA, IBF and IBO junior middleweight champ Julian Williams, former WBA light heavyweight champ Marcus Browne, and IBO featherweight king Tugsco Nyambar of Mongolia.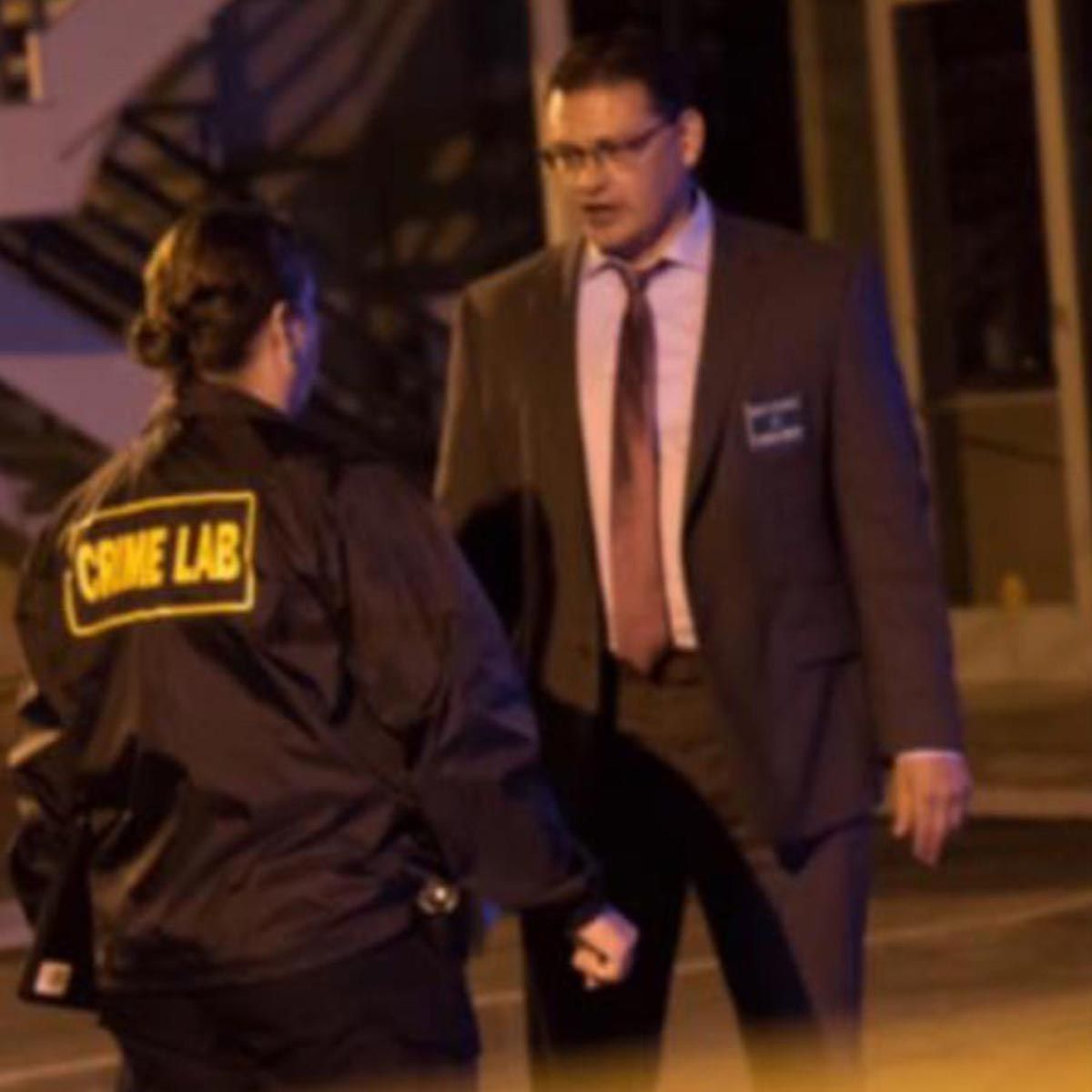 Rodriguez has also worked with two of Pacquiao's potential future foes - Shawn Porter and Errol Spence.
THE INTERVIEW. So, what's it like working with boxing's only eight-division king?
"The energy and enthusiasm surrounding Manny Pacquiao is on another level," Rodriguez told me on the phone. "I truly appreciate that Freddie Roach and Sean Gibbons trusted me to work with Manny."
According to CompuBox numbers, Pacquiao ate 192 of Thurman's power punches. It's the most punishment Manny has taken in 43 fights.
Was Manny in real danger?
"Getting hit during a high activity, high contact 12-round brawl is normal," Rodriguez said.
From a casual fan's optics, Pacquiao looked banged up, disheveled. But to Rodriguez, it seemed only like a harmless grade school lunch fight. And this is where his being a homicide cop is an edge, he doesn't panic. He keeps an even keel.
Rodriguez, after all, has investigated crime scenes where victims were shot by high-powered weapons, stabbed multiple times, or ran over by vehicles. He has seen all manner of death. Nothing fazes him.
"There was swelling beginning in the fourth round, especially under the right eye, but it wasn't concerning. I addressed it, made sure to put direct pressure on it and get Manny ready to go," he explained.
Pacquiao's corner can be a hectic place. And this is where Mike's length becomes an asset, not just a feature. With Roach and Buboy Fernandez busy giving instructions during the one-minute break in between rounds, Mike's long arms allowed him to do his thing without getting in the way.
Was Manny gassed during the back-nine of the title bout?
"Everyone would get tired in that kind of pace they fought. But Manny's speed was amazing. He was in tremendous shape and was consistent with the volume of punches he threw," Rodriguez observed.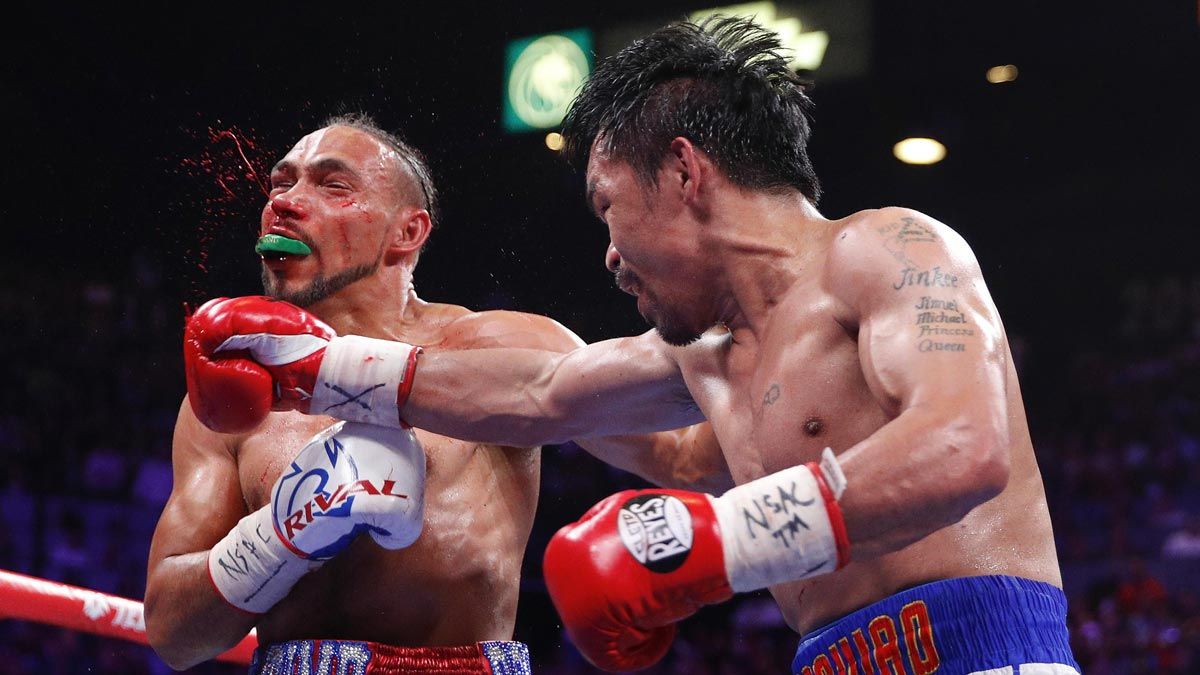 JUST REWARDS. By normal industry standards, a cutman usually earns 2 percent of the fighter's purse. However, when a fighter makes big money (Pacquiao's purse versus Thurman was $8 million), an agreement for a set fee is made.
"I was treated very well by Team Pacquiao. I was very happy dealing with them on a business level," Rodriguez said,
In about 18 months, Mike will officially retire from law enforcement. There wouldn't be idle time though because he'll be real busy in boxing and having the time of his life with his two boys.
"My son Alex does lots of photography and videos for fighters and my other son Andrew is also a top cut man working with many top undefeated contenders," added Rodriguez, who also has one daughter.
In the 17 years that I've known and covered Manny Pacquiao, I've seen some shady characters who used to handle his boxing affairs, the kind of bad people I wouldn't mind pulling the pin on if I had a grenade.
Mike Rodriguez is a rare exception.
He's a good guy. A master craftsman. A man of integrity.
A keeper.
Recommended Videos