EVEN as Manny Pacquiao absorbed one of his most disappointing losses at the gloved hands of Floyd Mayweather Jr, Pinoy netizens turned to humor to soften the agony of defeat.
Faster than one can say "48-0!", Filipinos vented their anger and frustrations online by creating, sharing and re-sharing memes that targeted the object of their ire - the undefeated Mayweather.
Memes and tweets that flooded social media sites in the wake of the loss poked fun at Mayweather and his decision to run away from Pacquiao and hug him at every opportunity during the 12-round fight.
'The Battle for Greatness' also drew its share of comic relief - Jimmy Kimmel as part of Pacquiao's entourage dressed a ala Justin Bieber, Pacquiao doing selfies as part of his ring entrance, the Pacman's trademark Pinoy smile during the faceoff with Mayweather before the match were among the memorable moments that injected humor in an event that was serious- around US$300 million serious.
ADVERTISEMENT - CONTINUE READING BELOW ↓
Other celebrities also weighed in. Jim Carrey tweeted "Big letdown in Vegas. Was that a boxing match or 'Dancing with the Stars?" while fellow Danny Glover posted "Mayweather has hugged Manny more times than my dad has hugged me my whole life."
Internet humor site 9GAG also had a soft spot for the Filipino fighter, posting "Mayweather wins the title. Pacquiao wins the hearts" to its 23 million followers on Facebook.
Here now is a collection of what's going around the internet and as you can see, it's 'open season' that included a snowman, a dinosaur and a much-maligned Canadian pop star.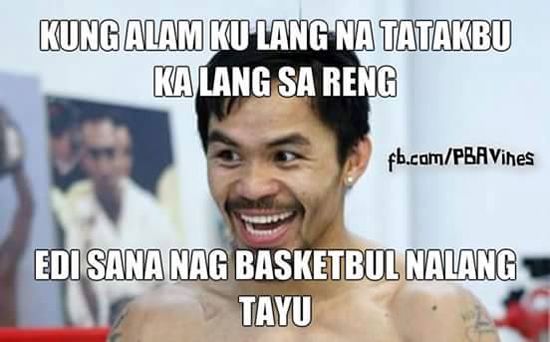 ADVERTISEMENT - CONTINUE READING BELOW ↓
ADVERTISEMENT - CONTINUE READING BELOW ↓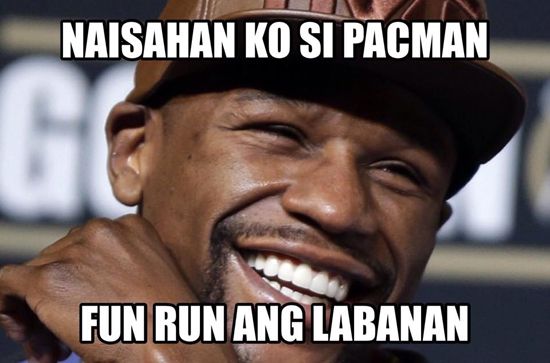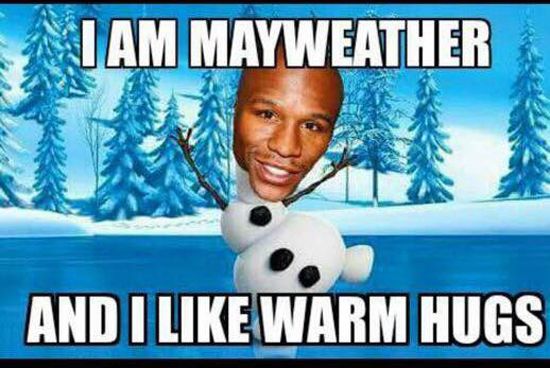 ADVERTISEMENT - CONTINUE READING BELOW ↓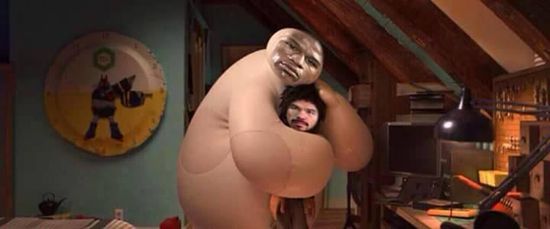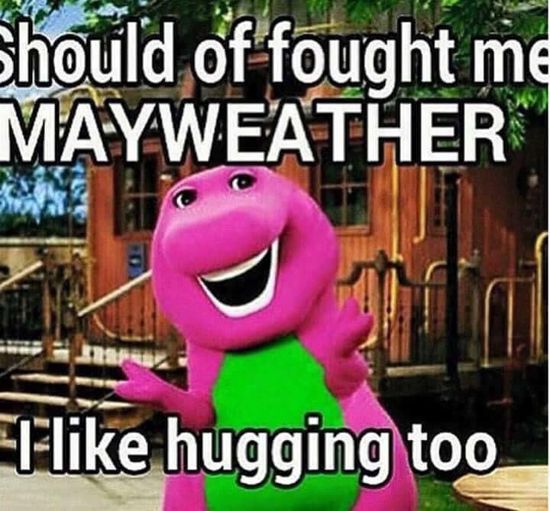 ADVERTISEMENT - CONTINUE READING BELOW ↓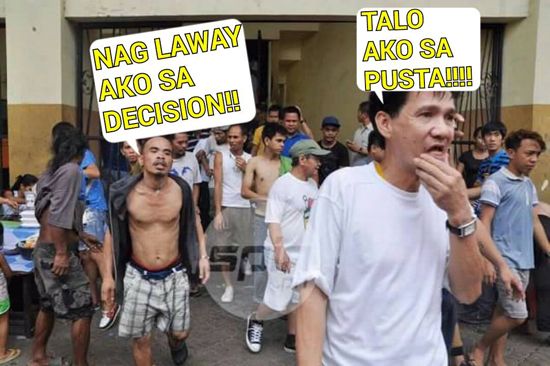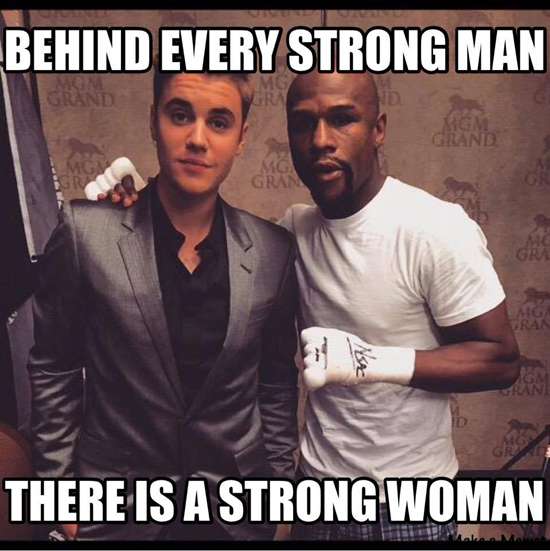 ADVERTISEMENT - CONTINUE READING BELOW ↓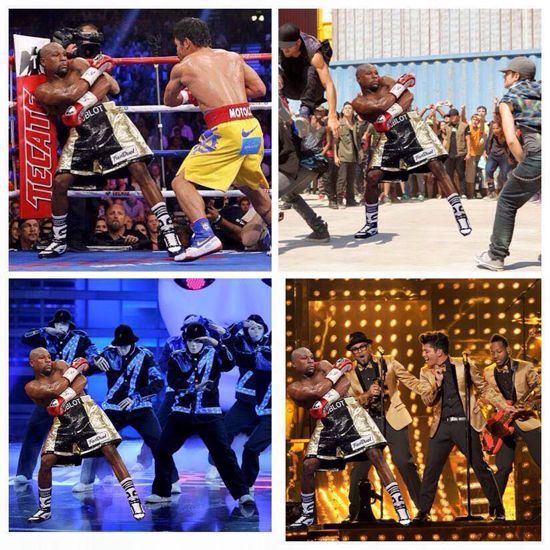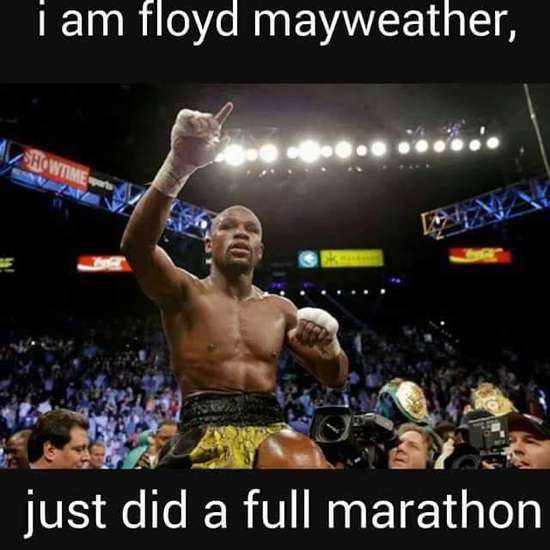 ADVERTISEMENT - CONTINUE READING BELOW ↓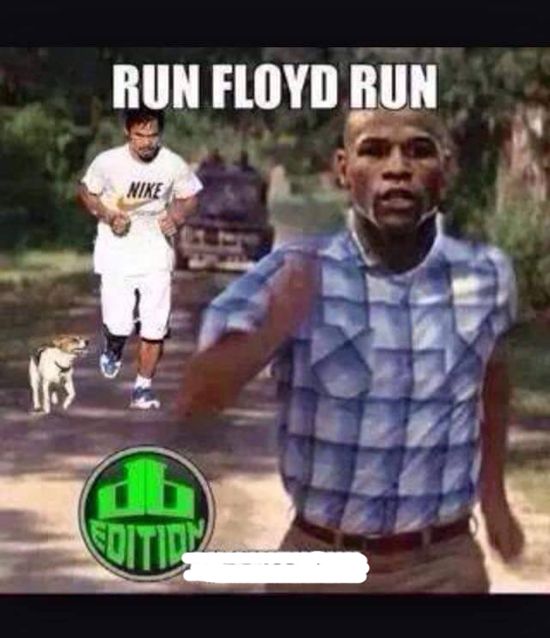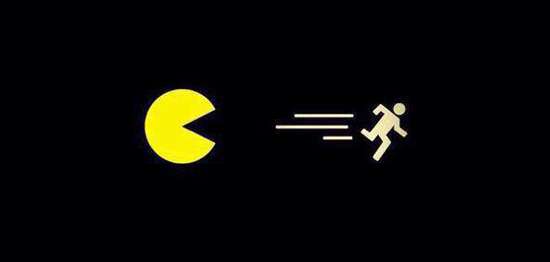 ADVERTISEMENT - CONTINUE READING BELOW ↓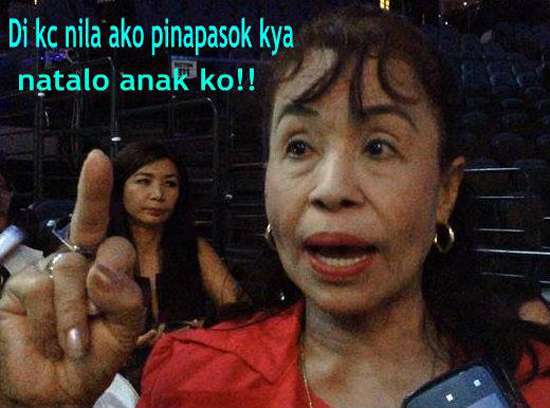 Also see:
Pacquiao bares shoulder injury he suffered in training flared up starting in third round
Floyd Mayweather stays unbeaten, beats Manny Pacquiao via unanimous decision
Mayweather Sr. says rematch not necessary 'because same thing will happen'
'Fight of the Century' proves a bust as elusive Mayweather refuses to engage
ADVERTISEMENT - CONTINUE READING BELOW ↓
Outpouring of support, symphathy for Pacquiao on social media after defeat
UFC big boss Dana White says Pacquiao win would've been good for boxing
Wondering how judges saw Pacquiao-Mayweather fight? Let's look at scorecards, punch stats
Move over, Cupid. Pacquiao fight can fill Manila motels better than Valentine's Day
Superstars descend on MGM Grand to witness superfight between Pacquiao and Mayweather
Mood festive yet tense as Filipinos gather to cheer for Pacquiao in 'Fight of Century'
A nation fed up with distressing news turns to Manny Pacquiao for morale lift
Floyd Sr urges son to retire while on top: 'Somebody is going to get you sooner or later'
Manny Pacquiao joins ranks of Batman, super heroes with release of Funko POP! toy line
Pacquiao wants farewell fight to be staged in Manila and shown for free around the world