JEFF Horn became the target of vitriol from fans of Manny Pacquiao still fuming over what they felt was a 'homedown decision' that enabled the heavy underdog to wrest the World Boxing Organization (WBO) welterweight title in Brisbane on Sunday.
Just moments after the Aussie was declared winner of the 'Battle of Brisbane' by contentious scores of 117-111, 115-113, 115-113 from the judges, Horn's official accounts on Facebook and Instagram were deluged by hate comments from enraged fans of the Filipino boxing hero.
Most of the comments, posted on fresh and old posts by Horn on his social media pages, were vicious and 'below the belt.'
There were also downright threats on the Aussie boxer.
A closer look at some of the commenters show a big percentage came from suspicious accounts.
Not even Horn's wife was spared from the attack as she came at the receiving end of virulent sexist remarks from commenters who dug into the former school teacher's old Instagram posts.
Here's a look at some of the comments, from the angry ....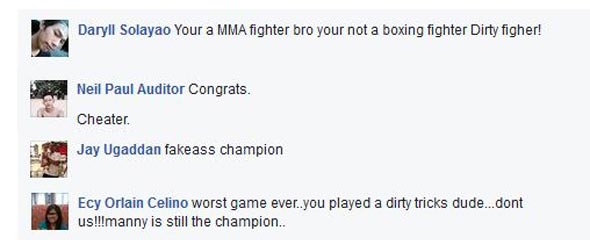 ... to the vicious: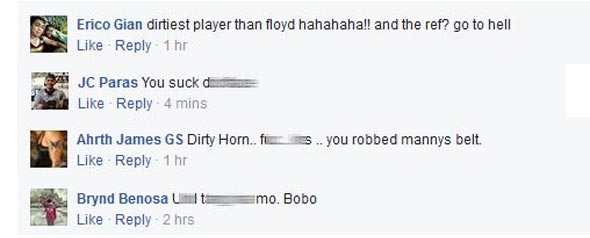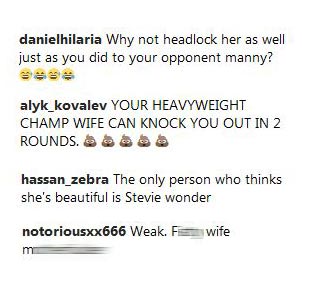 ... to the downright threats: