FILIPINO minimumweight Mark Anthony Barriga and British heavyweight Tyson Fury showed up on Sunday (Manila time) at the Staples Center in Los Angeles, California, looking to debunk the following perceptions in boxing: that a British heavyweight challenger cannot win the heavyweight title on American soil, and that a former Olympic fighter who overstayed in the amateur division is likely to struggle in the pro ranks.
Unfortunately, when the smoke of battles cleared, the perceptions remained unchanged.
Fury was forced to settle for a split draw against reigning World Boxing Council (WBC) heavyweight champ Deontay Wilder. Fury boxed well and forced the one-dimensional Wilder to miss repeatedly, but two knockdowns scored by Wilder salvaged him a controversial draw. In a draw, the status quo is retained and Wilder thus went home with the WBC crown.
Fury (27-0, 1 draw, 19 knockouts) followed in the footsteps of several British heavyweight title challengers who were denied a coronation on American soil. The jinx goes back to July 1902, when British Bob Fitzsimmons battled defending heavyweight champ Jim Jeffries in San Francisco and was brutally knocked out in eight rounds.
In 1937, Englishman Tommy Farr took on Joe Louis in New York and was whipped in 15 rounds. In 1955, Don Cockel traveled to San Francisco and was bamboozled by champion Rocky Marciano. In 1996, British muscleman Frank Bruno slugged it out with WBC champ Mike Tyson in Las Vegas and was tamed in three rounds.
Continue reading below ↓
Recommended Videos
Lennox Lewis was a rarity and enjoyed moderate success in US territory.
In November 1999, Lewis defeated Evander Holyfield in their rematch in Las Vegas to capture the undisputed heavyweight crown. It is worth noting though that in their first meeting in March 1999 in Las Vegas, Lewis also failed to win the unified belt when the fight with Holyfield ended in a controversial draw.
To his credit, not a few thought Fury did enough to beat Wilder. Fury feinted, moved and jabbed with fluidity to throw Wilder off his game. Fury kissed the canvas twice (he was nearly out in the 12th and final round), but appeared to have built a considerable lead to earn the judges' nod. Victory, however, was elusive as the judges ruled it a split draw.
"This (Wilder-Fury) judging takes me back to my first fight with Holyfield. Just goes to show how hard it is for a Brit to come to America and take someone's belt even though that's (a Fury win) what we clearly saw," said Lewis in a post on his Twitter account.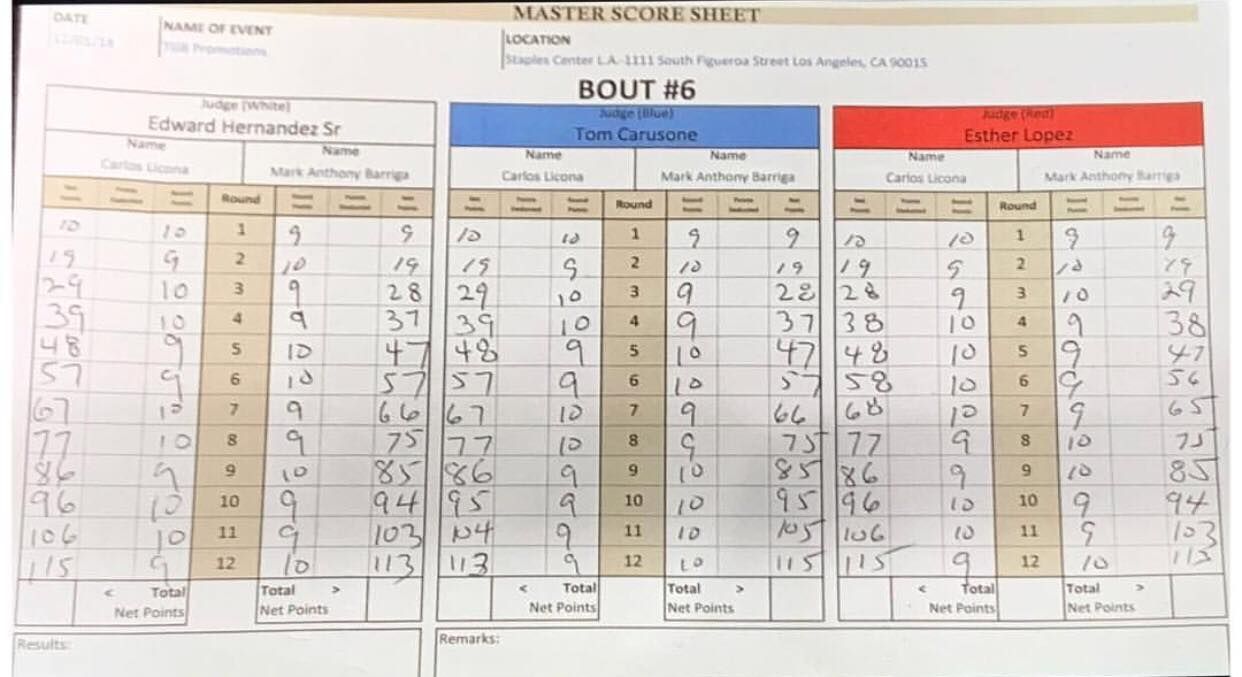 In the case of Barriga, the 2012 Olympian dropped a razor-close split decision to Mexican Carlos Licona for the vacant International Boxing Federation (IBF) minimumweight (105 lbs.). The fight could have gone either way, but Licona was able to finish strong to earn the judges' nod.
Barriga, 9-1, 1 knockout, was looking to break a jinx associated with former Olympic boxers, particularly those who carried the Philippine flag. The prevailing view is that ex-Olympians rarely succeed in the pro ranks because they are already shopworn by the time they ditch amateur boxing.
Case in point: Anthony Villanueva won a silver medal in the 1964 Tokyo Olympics and returned to the country a national hero. When his marketability started to wane, Villanueva turned pro in October 1965 with a decision win over Japanese Shigeo Nirasawa. Villanueva did not last long in the pro ranks, getting knocked out in only his fourth pro fight by countryman Jimmy Noel in September 1967. Villanueva made a comeback in October 1975 but he was flattened in one round by Australian Ross Eadie. Villanueva retired with a dismal pro record of 1-3, 1 no decision, 0 knockout.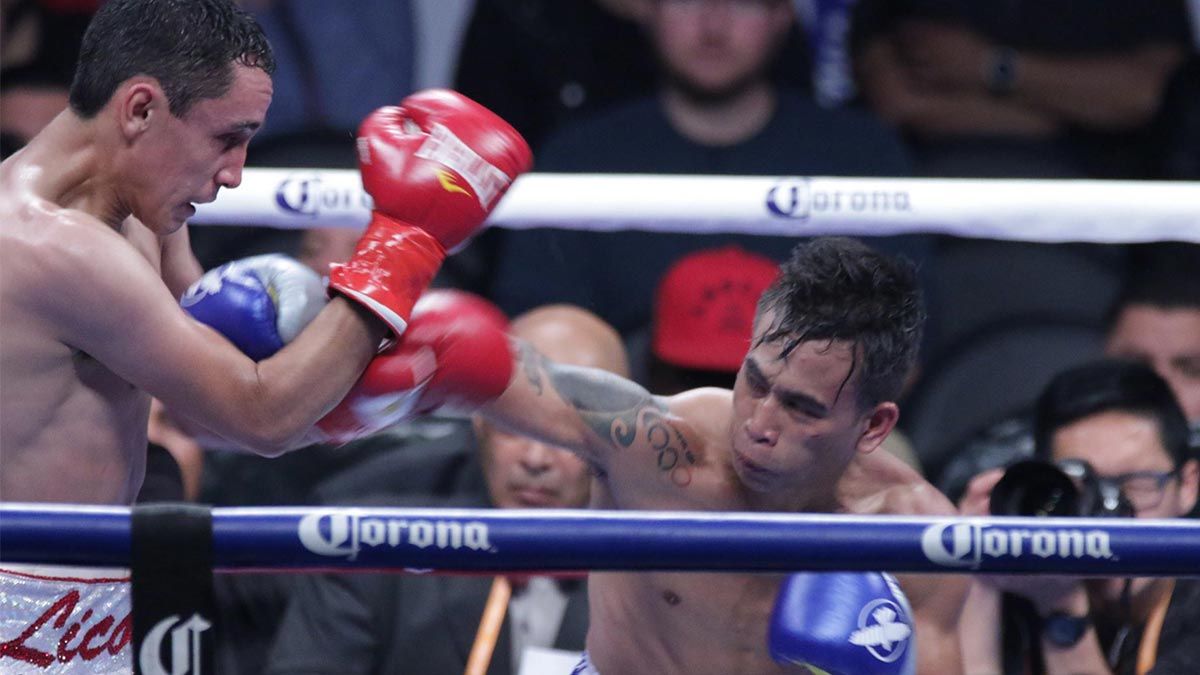 All is not lost for Fury and Barriga, though. Fury-Wilder II is in the cards, what with the fighters having inserted a rematch clause in their fight contract. It is however anybody's guess if Fury will agree to fight again in the US or haggle for a neutral venue.
Barriga, 25, actually performed well against Licona and only needs additional fine-tuning.
"Hindi pa din kami convinced sa condition nya (Barriga). Pag-aaralan po namin kung paano ito ma-improve," Barriga's trainer, Joven Jimenez, told this writer.
Make no mistake, Fury and Barriga will be back with the end in view of rewriting history.