BRISBANE, Australia - In the eyes of the judges, Manny Pacquiao may have lost to hometown hero Jeff Horn.
But statistics don't lie.
As per the official punch stats published by Top Rank, the dethroned World Boxing Organization (WBO) welterweight champion obviously had the numbers of his Australian opponent, winning and dominating just about every departments of the thrilling slugfest at the Suncorp Stadium here.
While Horn may have thrown more punches, the legendary Filipino boxer was more on target, landing 182 of 573 thrown for a 32 percent accuracy.
The new champion, 29, meanwhile only landed 15 percent of his punches, or 92 of 625 punches thrown.
[See Celebs, experts left stunned and in disbelief by judges' decision]
Pacquiao also had an effective power punches of 32 percent (123 of 380), while Horn could only do 17 percent (78 of 423).
Even in jabs landed, the boxing great from the Philippines had the edge, 59-19.
Here are the official punch stats: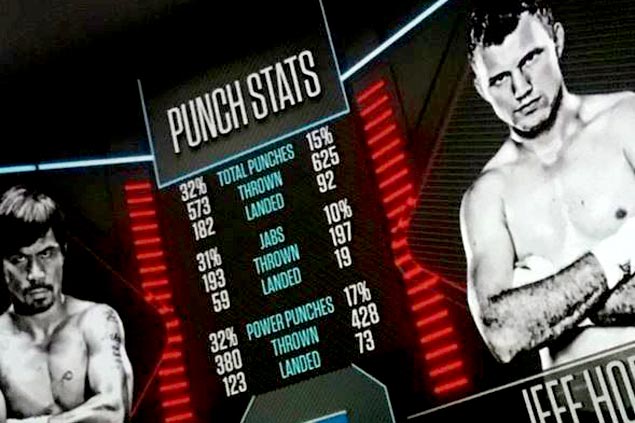 For the sake of comparision, here was how the judges scored the fight: