MANNY Pacquiao's current address, or at least until a day after the fight billed the richest in boxing history, is the opulent suite on the 60th floor of the Mandalay hotel in glitzy Las Vegas.
So while the Pacman and his entourage settle in their elegant surroundings, now is as good a time as any to look back at one place the Filipino sports hero once called home, back when he was starting to make a name for himself in the fight game in Manila.
Most people by now are familiar with Pacquiao's humble beginnings in Bukidnon and General Santos, but only a few know the story of how he struggled to climb up the ranks in the Big City armed only with a powerful left hand and an indomitable resolve to lift his family out of poverty.
One of the few people who got to know a wiry and blonde-haired Pacquiao during those lean years was Noli Mercado, who has been with Mandaluyong City Hall's general services department since 1982 and was already around when then mayor Ben Abalos began supporting struggling pugs like Pacquiao.
Now in his 60s, Mercado said he was handpicked to take care of the needs of a group of boxers who Abalos took under his wings. He told their stories while graciously taking Spin.ph for a tour of the city hall premises where Pacquiao and his fellow boxers used to train and sleep.
Continue reading below ↓
Recommended Videos
Mercado pointed to a row of small rooms beneath the Mandaluyong gym, measuring no more than six meters by three, which he said used to serve as the quarters of Pacquiao and his fellow boxers.
Ferdie Ramos, another oldtimer among the maintenance staff of the Mandaluyong gym, also had a vivid memory of the young Pacquiao.
"Malakas talaga si Pacquiao (sumuntok). Matapang saka determinado. Payat lang siya saka blondie pa nga ang buhok," recalled Ramos. "Kasama namin siya dati kumakain sa isang mesa, hanggang sa dumami na yung boxers dito sa Mandaluyong.
"Eh diyan pa nga siya natutulog sa barracks after ng training niya," he added, pointing to a series of rooms just outside the Mandaluyong gym, which now serves as holding room for the city hall's utility staff.
Take a look: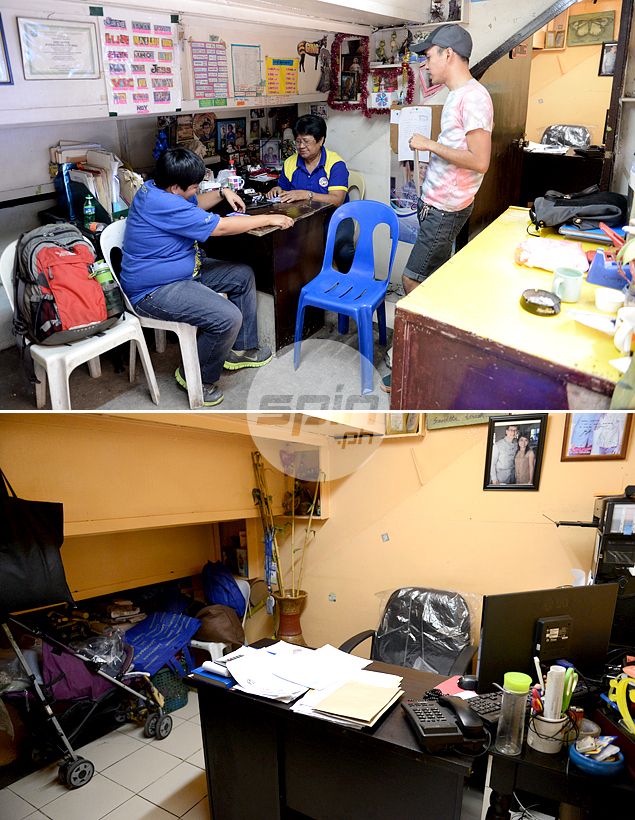 As small and humble those rooms were, Mercado said they were still an upgrade for Pacquiao who he said used to live in Malabon.
"Galing siyang (Pacquiao) Tugatog, Malabon (under the care of stable owner Polding Correa), saka nakatira siya malapit sa sementeryo," he said.
"Pero dun siya nag-ensayo at lumaban sa 'Blow by Blow' kay Rod Nazario at (Lito) Mondejar, tapos dito (Mandaluyong) siya nag-ensayo dati sa gym na iyan," added Mercado, pointing to a spot just outside the gym where a boxing ring used to stand.
Here it is: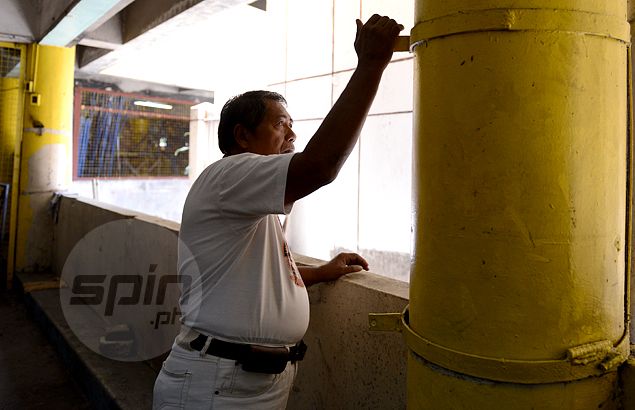 Although reed-thin and barely weighing a hundred pounds, Mercado said he never doubted Pacquiao's skills as a boxer or his perseverance, recalling how a young Pacquiao would wake up ahead of the others then rouse his fellow boxers from sleep for their early-morning jog.
"Bilib ako talaga sa batang 'yan, yung pagsisikap talaga niya saka di siya tulad sa ibang boxers na maghihintay sa trainer na gigisingin pa sila, eh siya nauuna na mag-train," recounted Mercado, pointing to a Tata Ambo, a one-eyed former boxer, as Pacquiao's trainer in Mandaluyong.
"Pero bilib ako sa kanya, may determinasyon talaga. Siya na may kusa gigising ng maaga, tapos gigisingin pa niya mga kasama niya," he said.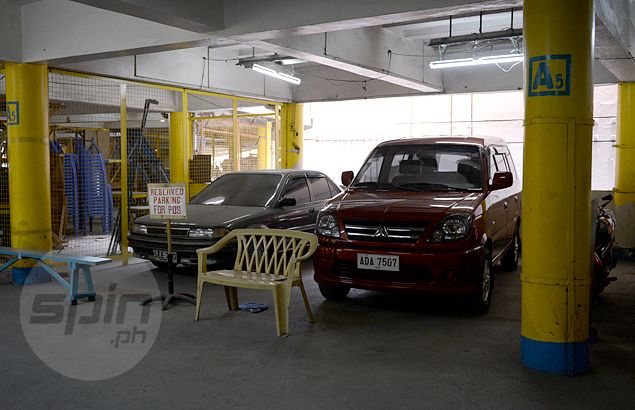 Mercado said Pacquiao would usually earn roughly P150 to P200 per fight during those Blow by Blow cards. He is set to earn in excess of US$100 million for his May 2 (May 3, Manila time) fight against Floyd Mayweather.
Above us was the old Mandaluyong gym, site of many of Pacquiao's early victories. But it also stood as mute witness to Pacquiao's first loss as a pro - a third-round knockout to Rustico Torrecampo.
Mercado was there during that fateful night of February 9, 1996, but the KO happened so fast he never got to see it.
"Parang may overconfidence siya (Pacquiao) kay Torrecampo, pero natsambahan lang siya nung mapatulog siya. Parang sa bodega inabot, tingin ko, bigla lang. Eh nagulat ako, kasi napalingon ako nun eh, tapos, pagtingin ko nakahiga na siya," he recounted.
But not even that shock loss could deter Pacquiao or change the course of his rise to stardom.
Mercado, who is still part of city hall's staff to this day, admired Pacquiao's phenomenal rise from a distance and saw him transform into the fighter that he is today.
Needless to say, he can't be any prouder.
"Ang suntok lang niya nung araw, laging kaliwa. Pero ngayon, pati kanan puwedeng pampatulog na din sa kumbinasyon niya. Jab niya kanan, tapos kaliwa at kapag inabot ka, di ka makakaulit," he said.