FOR Milan Melindo Jr., the gloved fairy tale started when he was six years old, when his father Milan Sr. gifted him with a pair of boxing gloves.
The younger Milan was already familiar with the sport at the time, having watched several VHS tapes of heavyweight boxers Mike Tyson and Evander Holyfield.
But it was upon holding the gloves his father gave him that Melindo seriously contemplated on pursing boxing on a full-time basis.
Melindo remembers putting on the gloves and testing it. The padding was quite thin and when Melindo jokingly threw a punch on his face, it actually hurt.
Melindo, however, decided to pursue boxing after his parents made a very irresistible offer: "Hindi na ako kailangang maghugas ng mga plato kung mag boxing ako," Melindo told this writer.
The youngest of 10 siblings, Melindo, by his own estimate, figured in around 600 fights as an amateur.
When he could not secure a college scholarship, Melindo decided to turn pro in September 2005 with a unanimous decision win over Meljun Grumo.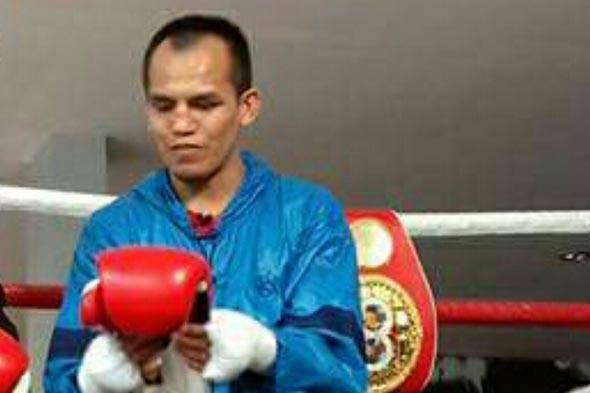 Continue reading below ↓
Recommended Videos
Melindo won his first 29 fights as a pro until he was decisively beaten by Mexican Juan Francisco Estrada in July 2013 for the world flyweight (112 lbs.) title.
Melindo received another title shot in May 2015, but dropped a technical decision to then International Boxing Federation (IBF) junior flyweight (108 lbs.) champion Javier Mendoza of Mexico.
Thereafter, things went topsy-turvy for Melindo. The doubts that started creeping in manifested by way of lackluster performances in his next two fights against Victor Olivo and Maximino Flores.
Against Flores in May 2016, Melindo barely escaped defeat with a seventh-round technical decision victory. At the end of the contest, Melindo was cut and panting.
"Hindi ko alam kasi kung mag stay ako sa flyweight o baba sa jr. flyweight," said Melindo of his fluctuating weight.
Melindo's career was drifting into oblivion when he decided to get his act together. To address the weight issues, he tapped the services of conditioning coach Pio Solon.
Anent his sagging confidence, Melindo renewed his faith in God. "Akala ko kasi nuon, mag-champion ako sa talent ko lang, lumaki ang ulo ko," confided Melindo. "Ngayon, I draw my strength from God."
Melindo has looked superbly good in his last two fights. In November 2016, he weighed in at a svelte 108 pounds and hammered Thai Fahlan Sakkreerin Jr. in 12 rounds for the interim IBF junior flyweight crown.
Last May, Melindo finally became a world champion when he knocked out in just one round Japanese Akira Yaegashi for the regular IBF junior flyweight championship.
It took a long time to happen, but the 5-foot-2 Melindo now walks tall as world boxing champion.
On Saturday, at the Waterfront Hotel and Casino in Cebu City, Melindo will make his first defense of the world title opposite South African slugger Hekkie "The Hexecutioner" Budler.
A former WBA minimumweight (105 lbs.) champion, Budler totes a record of 31-2 with 10 knockouts.
Budler has never lost in bouts overseas and owns a 5-0 record against Filipino boxers. Styles make fights and experts see an exciting contest against the counterpuncher Melindo and the pressure fighter Budler.
Make no mistake, Melindo is bent on keeping the world title. With his renewed love for the sport and faith to the Champ above, Milan expects nothing else than a dominant win.