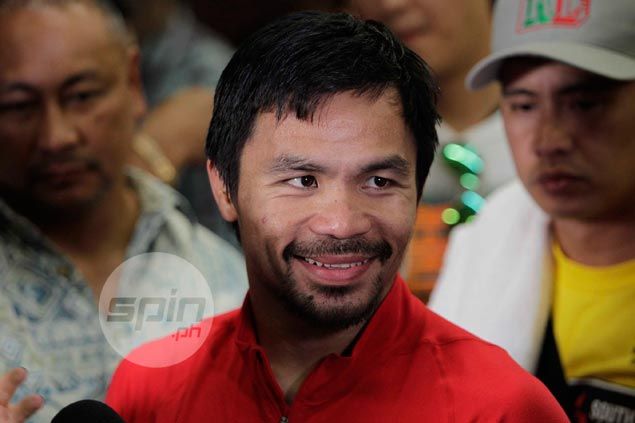 AN officer at a Palawan electric company has urged customers to turn off major appliances to help prevent outages that have recently plagued the province so people can watch the much-awaited fight between Filipino boxer Manny Pacquiao and Floyd Mayweather.
Palawan Electric Cooperative secretary Rante Ramos says shutting down refrigerators in 15,000 households alone will reduce the demand for electricity in the province enough the compensate for the expected power deficit of 2 megawatts when the fight is aired in the Philippines on Sunday.
He says air conditioners, washing machines and electric pots also consume a lot of electricity.
He says "if it is just for the Pacquiao fight, let us just leave electric fans and TVs on."
The electric cooperative, which only distributes electricity, said there has been an average of three-hour outages in Palawan because of a breakdown and maintenance shutdown of four power generators in the province.
Big power consumers such as malls, department stores and hotels have agreed to disconnect from the grid and use their own power generators from 9 a.m. to 1 p.m. on Sunday to also help reduce the load.
"This is not only for the fight," Ramos said. "We also want to teach citizens to show concern for fellow citizens, and of course to save electricity."
Ramos said he first made the suggestion in a personal Facebook post on Wednesday and it has received positive responses and has been shared by others in the island province southwest of Manila.
Sen. Ralph Recto had served notice to energy officials as early as February to do all they can to prevent any power outages when Pacquiao fights Mayweather for what could be boxing's richest event.
Recto warned they will be made "punching bags" by the people who will be deprived of watching the fight.