PHILIPPINE legend Manny Pacquiao came so close to donning the Philippine colors during the 2016 Rio De Janeiro Olympics in the advent of open boxing.
Officials of the Association of Boxing Alliances in the Philippines (ABAP) admitted having serious talks with Pacquiao about seeing action in the quadrennial meet - and going for the first-ever Olympic gold medal for this nation of 100 million Filipinos.
Unfortunately, public service came first for the boxing great.
ABAP secretary general Ed Picson recalled in the Philippine Sportswriters Association (PSA) Forum webcast on Tuesday how Pacquiao's work as a then newly-elected senator ran smack into the schedule of the Rio Games.
"Senator Pacquiao seriously considered it," said Picson, who was with ABAP president Ricky Vargas during the weekly session.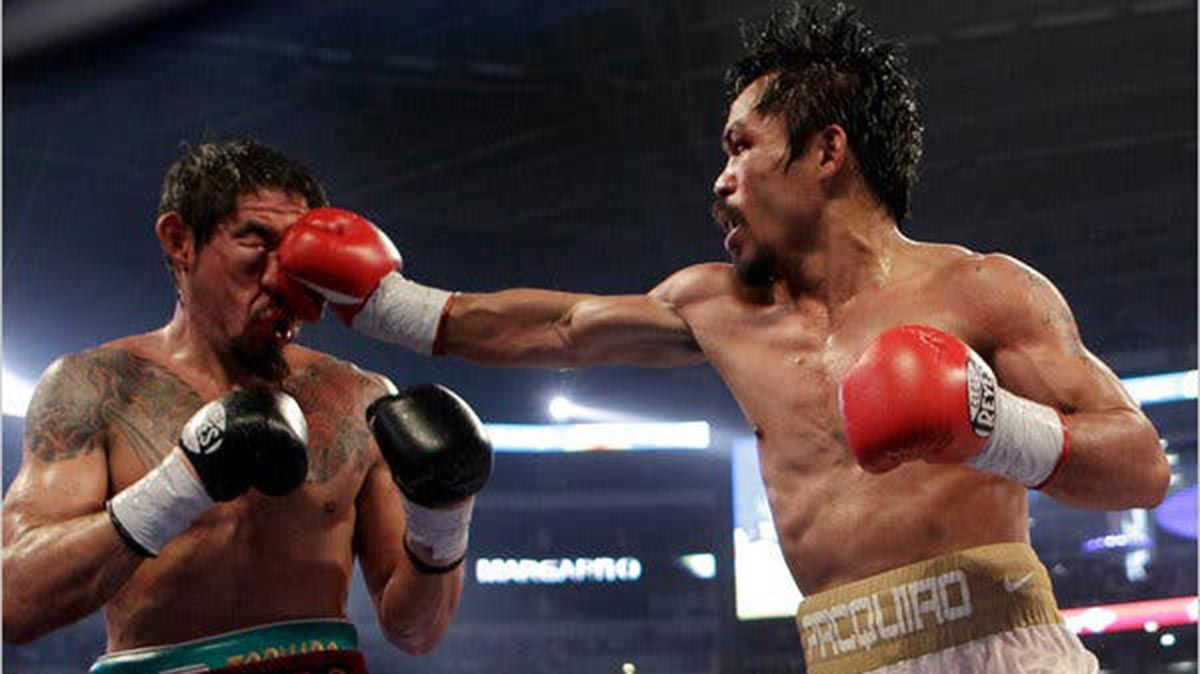 Continue reading below ↓
Recommended Videos
Former AIBA (International Boxing Federation) president Wu Ching-kuo was the one who broached the idea to Picson, who later made the formal offer to the eight-time world division champion.
What concerned Pacquiao, though, was his preparation and actual participation in the Olympics meant temporarily setting aside his duties as senator. Pacquiao at that time had come under criticism for his absences in Congress.
"Sinabi ni Senator Pacquiao sa akin, 'Ed kung mag-a-absent ako sa unang session (ng Senate), mayayari na naman ako,'" Picson said quoting Pacquiao. "Sabi niya, 'Unang-unang session ng Senado, a-absent ako.' So he had to beg off."
And just how serious Pacquiao was?
A year before the Rio Games, the boxing great travelled to Doha, Qatar and watched the Philippine team compete in the AIBA World Championships – an Olympic qualifier event - just to observe and see how amateur boxing is played.
Pacquiao stayed in Qatar for less than 15 hours and even met with Wu and other AIBA officials.
"He was really entertaining thoughts of fighting for the country in the Rio Olympics. Nataon lang na opening ng session sa senado so he couldn't go," added Picson. "(But) that's how serious he was."
If Pacquiao took the offer, ABAP had everything planned for the country's beloved hero.
By Picson's estimation, Pacquiao could've fought at 69 kg (welterweight), with Olympic and pro-bound Eumir Marcial serving as his likely sparring partner.
"Sinasabi ko nga puwede nang i-spar kay Eumir ito if ever gusto niya ngang lumaban," said the longtime ABAP official.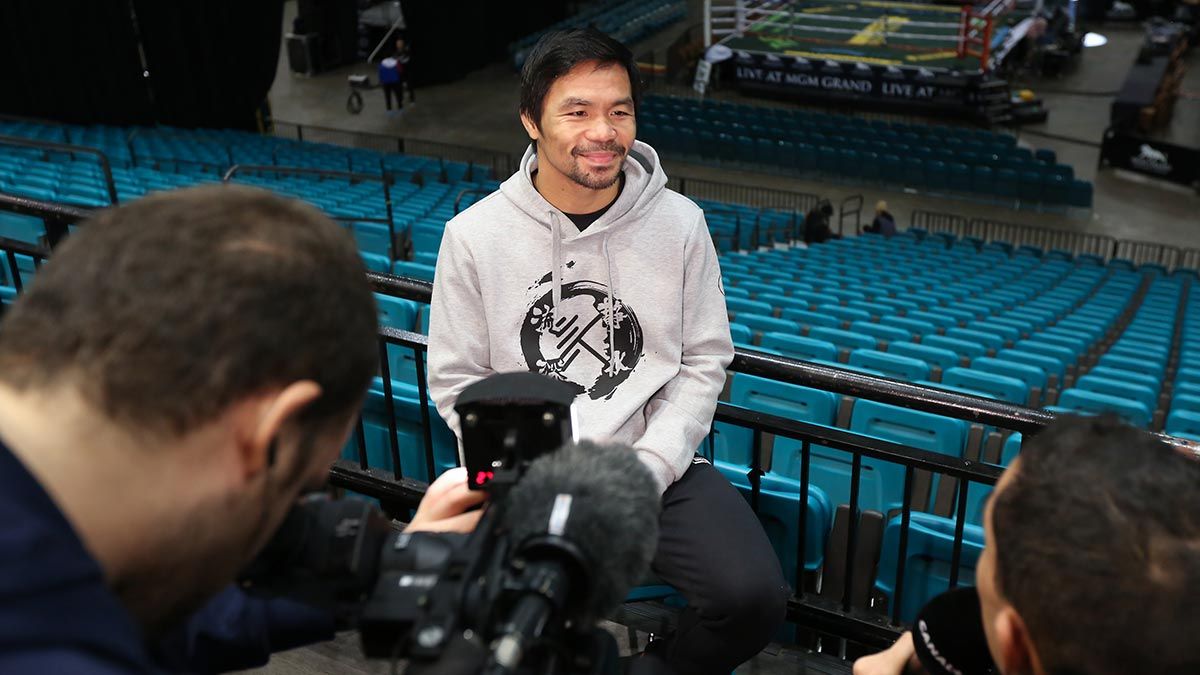 "In hindsight, sa tingin ko kung lalaban siya, malamang doon siya sa category ni Eumir (welterweight). I don't know if he would have wanted to be in the welterweight (Pacquiao's current weight division as a pro). But at that time, nandoon siya sa timbang na yun."
Rogen Ladon (light-flyweight) and Charly Suarez (flyweight) were the two boxers who represented the country in the Rio Games. Both failed to advance to the medal rounds.
Meanwhile, Daniyar Yeleussinov of Kazakhtsan won the gold at 69 kg. He is now fighting as a pro under promoter Eddie Hearn's Matchroom Sport.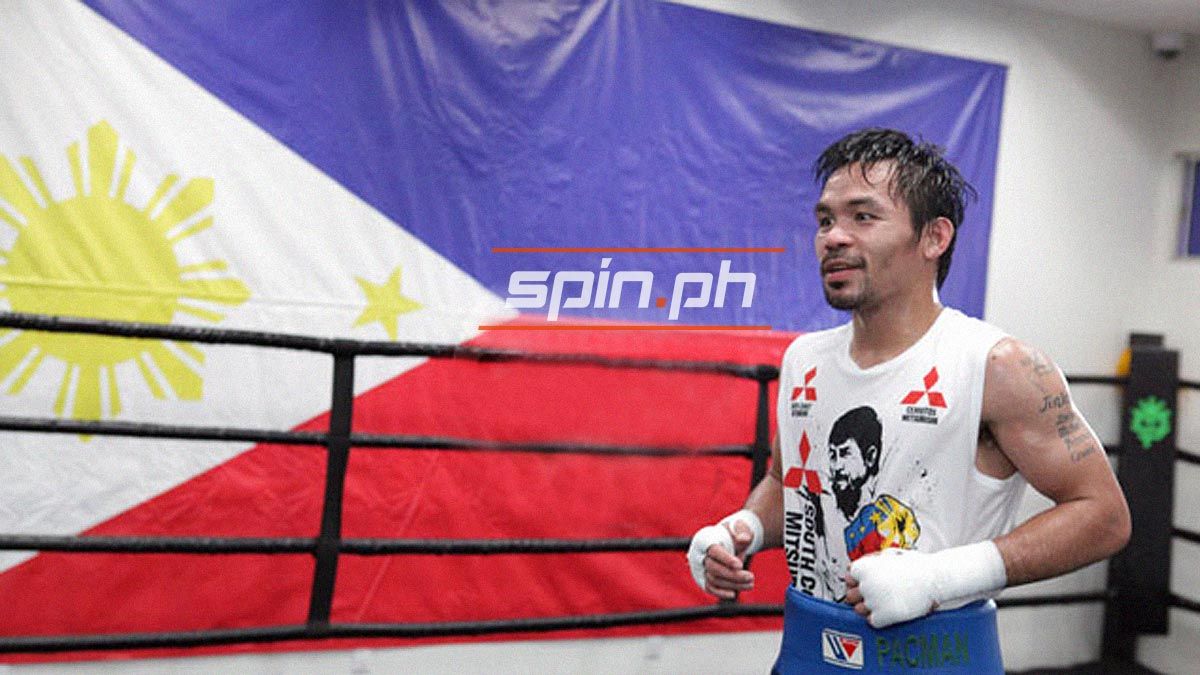 "Wala na yun. Water under the bridge na," said Picson.
Pacquiao though, made it to the Olympics once in 2008 in Beijing, not as an athlete but as official flag bearer of Team Philippines during the opening ceremony.