CHICAGO -- For what seemed like an eternity, "Magic" Mike Plania was wrapped in the bubble that the sport of boxing has created at the MGM Grand Hotel and Casino in Las Vegas.
With strict orders to follow the mandated norms of social distancing, the 23-year-old fighter was isolated from the rest of the world.
At room 12133, which typically costs $159 a night, Plania developed a close kinship with the TV remote control and his Android cellphone. Occasionally, his bouts with boredom were interrupted by security-escorted trips to the buffet.
At a ballroom 12 storeys below his assigned confinement, Plania fought bantamweight sensation Joshua Greer Jr in the main event of a Top Rank card that was broadcast live by ESPN last Tuesday night (Wednesday AM in the Philippines).
Greer (22-2, 12 KOs), a 26-year-old American from Chicago, came in with a 19-fight winning streak and was ranked No.1 by the WBO and No.2 by the IBF. The dance with Plania was supposed to be a showcase bout for the house fighter, the step stool on the leap for a world title shot.
But hope prevailed over hype and the intrepid Filipino used Greer instead as the trampoline to launch his own championship aspirations.
Continue reading below ↓
Recommended Videos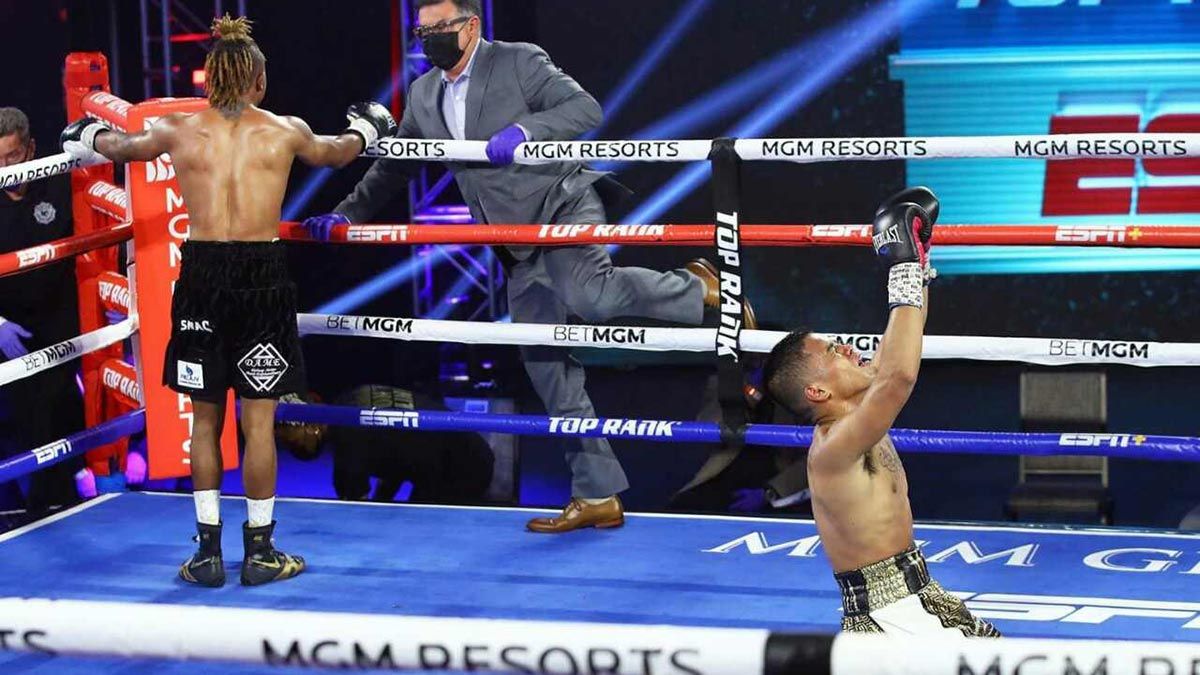 Unleashing all the energy and pent-up emotions that were boiling inside him for three nights at room 12133, Plania dismantled Greer by scoring a knockdown in rounds one and six on the way to a majority decision victory.
"Glory to God," Plania told SPIN.ph after getting past Greer in an ordeal that included a flight from Miami and the fright of contacting COVID-19. which has knocked sports around the world out cold for three months.
"Kusog si Greer, dili siya kakompyansaan" (Greer was strong and couldn't be taken lightly), said Plania, a plus 500 betting underdog when the bout was first announced. Those odds eventually went down to plus 275 at fight night, meaning a $100 bet on him wins $275.
A beautifully timed left hook stunned and fell Greer in the opening round. The shot, which was delivered like a blunt instrument, propelled Plania to a comfortable 10-8 lead on all scorecards.
But it was in the following round where the SanMan warrior knew he could win this assignment that he took on very short notice.
"Sa second round nabantayan nako nga kaya nako eya kusog," (In the second round I realized that I can take his punch), Plania added. And from the moment forward his confidence grew and his blows got heavier.
JC THE (SAN) MAN. As the mild upset was unfolding, Plania's manager, JC Manangquil can only watch from a television set 7,565 miles away in General Santos.
As he does with all his fighters, JC wanted to be in Mike's corner for the fight. But coronovirus travel restrictions wouldn't let him.
"It was hard that I couldn't give encouragement to my fighter but I was relaxed at the same time because I had someone from SanMan who represented me, Ramon Falgui," Manangquil told SPIN.ph.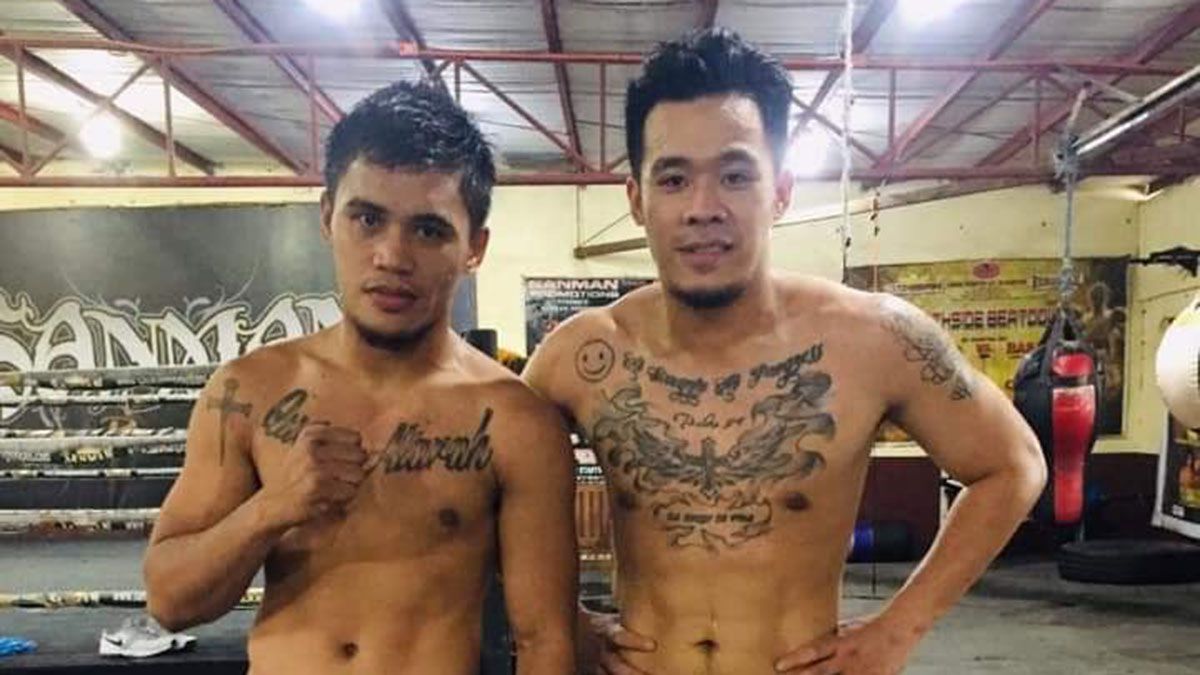 SanMan Promotions, an acronym for San Andres Manangquil, is an underrated outfit that has produced 12 regional champions and two WBA interim champions.
Only 27 years young, JC is single and ready to mingle. But there is no time for romance. He's too busy. His dealings with his 30 fighters is less of business relationships and more of friendships.
"They're family," he confessed.
JC once wanted to be a boxer himself and started training at age 10 when his brother John Ray brought in Bert Batiller, a former Manny Pacquiao foe, to help with teaching the fundamentals.
But JC's mother emphatically shut down that career path. So at 13, JC jumped to the other side of the business and became a manager. At 15 he had his maiden show.
SanMan's first foray in the United States came in November 2011 when Fernando Lumacad fought in the undercard of Pacquiao-Marquez III at the MGM Grand Garden Arena. Five years later, JC met trainer Moro Fernandez in New York and the two men agreed on sending SanMan fighters to train at the Moro Gym in Miami.
After 14 years of hard work and sacrifice SanMan Promotions is now on the top of its game, forging working ties with Bob Arum, Oscar Dela Hoya's Golden Boy Promotions, Sean Gibbons of MP Promotions as well as other promoters all over the world.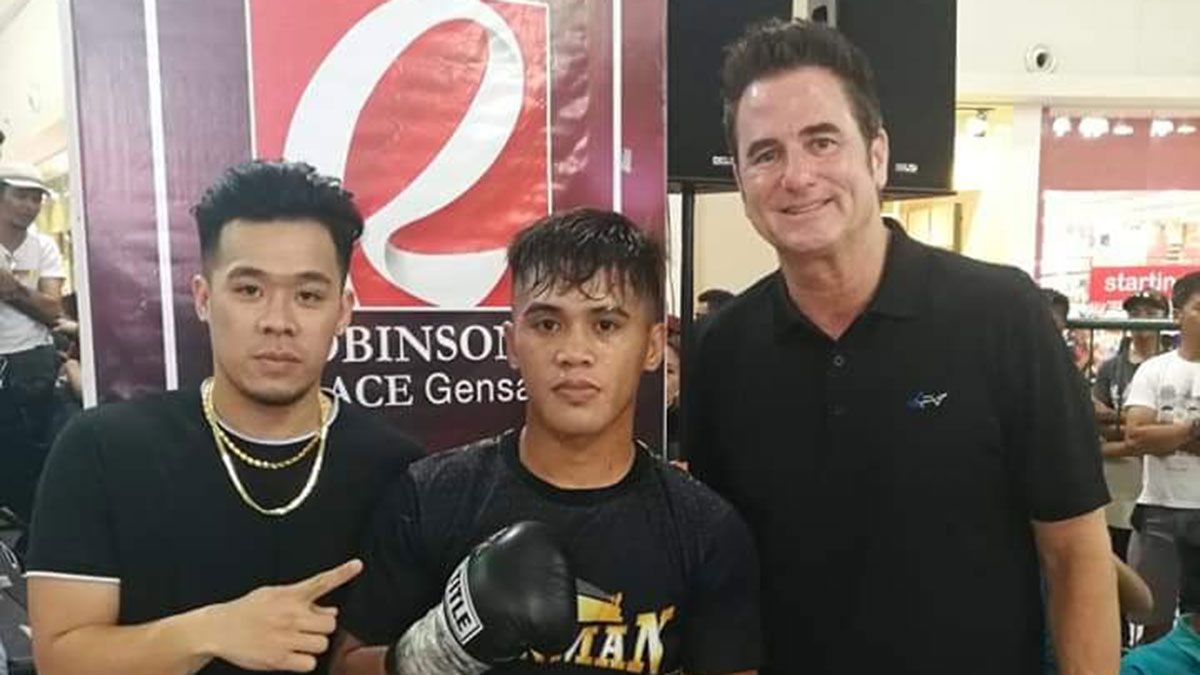 PINOY IDOL. Mike Plania was only 10 years young when he showed up at the SanMan gym on Nunez street, Purok Malakas in barangay San Isidro General Santos City.
Young Mike came in only with a stomach for punishment and a pair of fists that were as big as his dreams.
Coming from modest beginnings where his father Rolando drove tricycles to eke out a living while his mother stayed at home, Mike was determined to punch himself and his family of out poverty just like his idol and kababayan Pacquiao had done years before.
"He was special," recalls JC. "When he was just 14, 15 years old no one could beat him in the amateur ranks."
"I gave him the nickname 'Magic' because of his style, in-your-face aggressive but hard to hit. He does some magical stuff in sparring and actual fights. You saw that against Greer," revealed JC.
Aware of the points raised about Plania's speed and conditioning, JC stressed that Mike only had three weeks to prepare for his recent magic trick. Had he gotten the full nine-week regimen he was sure Greer would have been blown out of Nevada.
For his shining moment, Mike pocketed a cool $40,000.
And there will be more to come now that his stock has risen.
So what's next for Magic Mike?
The immediate goal is to go home and JC is doing exactly that, trying to procure a ticket as soon as he determines the requirements and protocols that are needed to be met in this pandemic times.
Having stayed in the U.S. since February this year, Mike is eager to see his parents, his older sister and younger brother Wendel, who is also a SanMan fighter.
But with a pocket full of money and a future as bright as the north star, Mike Plania can wait.