THE man who knows more about boxing that most anyone else has a lot more questions on his mind than answers on the eve of Manny Pacquiao's comeback fight against Bradon Rios.
Asked about his thoughts on Sunday's match, legendary boxing analyst Larry Merchant said he is just as curious on how a proud boxer once regarded as the best in the planet but is coming off a devastating knockout loss and almost a year's layoff would fare in the ring at just weeks short of his 35th birthday.
"He's 34 years old, he hasn't knocked down an opponent in four years … he hasn't won a fight in two years, he hasn't fought a fight in one year - so there are legitimate questions and curiosities about what level he is still at … how much of his best he still is?" Merchant said.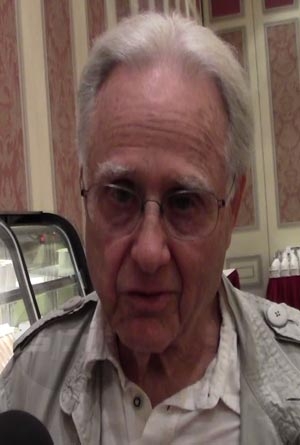 "Can this opponent (Rios) bring out the best in him or not?"
Or, perhaps more appropriately, does Rios have enough to beat the eight-division world champion, just in case Pacquiao shows up only a shade of the fighter he once was, Merchant asked.
"Another way to look at the fight … if Manny Pacquiao is only the fighter he once was, is Rios good enough to exploit that?" big-time boxing's regular post-fight interviewer said.
"To me that's the equation of the fight."
Merchant admits he is a big fan of the 'Pacman,' but at the same time agrees with most observations that the Filipino ring hero's activities outside the ring, most specifically his political career, has taken a lot out of him.
"I have no advice to Manny Pacquiao. That is his decision to enter the political arena, that's a tough arena, maybe tougher than a prize fight ring," said the respected boxing analyst.
"I never heard of a fighter having another full-time job… being a tough fighter, a full time job and more," he added. "Is (Pacquiao) trying to do both? Can anyone do two full-time jobs? If one of them is trying to be a tough fighter, I don't even know somebody who's done that."
Pacquiao was perhaps good enough to serve two masters at the peak of his powers, but at this stage of his career?
"He had a lot of opportunities and distractions. When he was at his peak… he had all kinds of things going on in his life, but he was able to focus on boxing," Merchant said.
"But I don't think he can keep doing that. That's a decision that only he can make!"
Merchant stressed that a Pacquiao at 95 percent of his best is still better than most fighters of his generation, but he has doubts on whether the Pinoy southpaw still has the will to be the best at this point.
The bigger battle for Pacquiao, Merchant said, will be fought within himself.
"Every career is unique. So we don't know!" he said. "Every fighter knows the importance of every fight … But you still have to fight within yourself."
See full video of Larry Merchant interview: