YOU only have to check out YouTube, in particular the first showdown with Nicaraguan legend Alexis Arguello on November 12, 1982, to have a good idea of how ferocious a slugger American junior welterweight Aaron 'The Hawk' Pryor was.
You are likely to be in awe of how Pryor survived Arguello's vicious counterpunches in the 11th round and rallied in the 14th stanza with a blitzkrieg of over 20 unanswered blows that almost sent Arguello out of the ring. The fight was stopped at 1:06 of the 14th round and Pryor was declared the winner via technical knockout.
Fourteen years later, The Ring magazine, the bible of boxing, ranked Pryor-Arguello I the eighth greatest title fight of all time. It remains the highest point of Pryor's career, an accomplishment he carried down to his grave when he passed away last October 10 at age 60 after a long battle with heart disease.
It is ironic that Pryor dealt with heart issues in the end because it was never an issue when he fought in the ring. Pryor was a relentless, non-stop punching machine, a reincarnation of the 1930s triple champion Henry Armstrong. When a young Manny Pacquiao was just starting to create a buzz in the international fight circle, not a few compared his ferocity to Pryor.
Continue reading below ↓
Recommended Videos
Pryor was born in Cincinnati, Ohio in 1955 and started boxing at age 13. Pryor was an astute follower of the boxing game; if he was not training in the gym, he was listening to boxing matches on the radio. As an amateur boxer, Pryor compiled an impressive record of 204 wins against only 16 losses and was an alternate on the star-studded 1976 US Olympic team.
With the owner of a pizza chain as his manager, Pryor turned pro in 1976 and immediately tore the opposition apart with his frenetic, punch-a-second style. In 1980, Pryor won the World Boxing Association (WBA) junior welterweight (140 lbs.) title with a fourth-round stoppage of Antonio Cervantes.
Pryor was undefeated in 31 fights (29 by knockout) and was making his sixth defense of the WBA title when he fought Arguello for the first time in 1982. Unknown to many, Pryor had originally agreed to fight Sugar Ray Leonard for the world welterweight title that year but the fight was called off when Leonard was diagnosed with a detached retina.
Arguello was far from being just another second choice; the Nicaraguan was a three-division champ looking to become boxing's first four-time world champ. Dubbed 'The Explosive Thin Man,' Arguello had a record of 76-4 (62 by knockout) and was a 12-5 betting favorite.
Pryor pounced on Arguello and prevailed in 14 rounds, but not without controversy. In between rounds, Pryor's trainer Panama Lewis was seen giving his fighter a water bottle allegedly mixed with stimulants. The fight was held at the Orange Bowl in Miami, Florida, but the Miami Boxing Commission failed to conduct a post-fight urine test.
To settle the controversy, Pryor met Arguello in a rematch in 1983 and he hammered the Nicaraguan in just 10 rounds. Arguello hardly put up a fight and sat on his butt as he was counted out by the referee.
The second win over Arguello catapulted Pryor to stardom, but it was also at this juncture when he started experimenting with cocaine. He became a heavy cocaine user and fought only six times in the next seven years. He was inactive for two years when he was knocked out in seven rounds by journeyman Bobby Joe Young in a non-title fight in 1987. The setback remains the only blot in Pryor's career as he retired in 1991 with a record of 39-1 with 35 knockouts.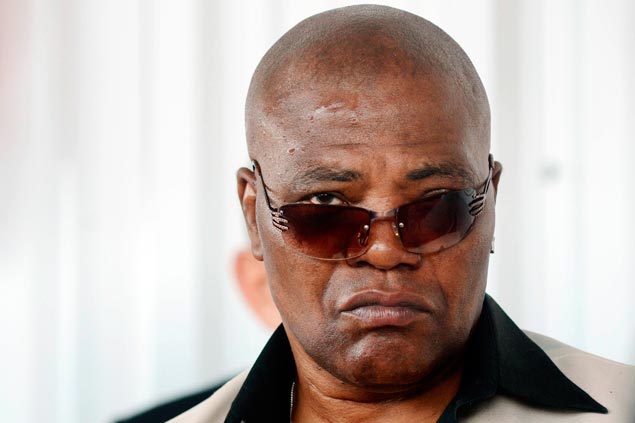 Pryor earned around $5 million between 1980 and 1985, when he reigned as junior welterweight champion, but he lost it all because of his addiction to drugs. Pryor did knock the demons in his later years and even became an ordained deacon at the New Friendship Baptist Church. Following his induction to the International Boxing Hall of Fame in 1996, Pryor started travelling the world to talk about the evils of drug use.
Pryor's addiction and managerial issues caused him to miss out on several lucrative fights. He was supposed to fight Roberto Duran in 1981 but issues with his manager prevented the fight from happening. Pryor announced his retirement in March 1984 after being stripped of the WBA title but returned just three months later to win the junior welterweight crown of the newly-created International Boxing Federation (IBF). Pryor's drug issues persisted and the IBF stripped him of the title in 1985 due to inactivity. Pryor was a mere shell of his old self when he was knocked out by Young.
For all the missed opportunities, Pryor got it all right when he first beat Arguello. Nobody will ever forget Pryor's greatest performance and for this alone the legend of 'The Hawk' continues to soar.