CAN Keith Thurman walk the talk?
From the moment their fight was announced, Manny Pacquiao has received regular doses of harsh words from WBA 'super' welterweight king Keith "One Time" Thurman. Thurman has likened Pacquiao's short arms to a "T-Rex" and further called the Pacman a "bunny rabbit" for the way the Filipino allegedly hops in the ring.
Pacquiao has taken most of the verbal blasts in stride. Pacquiao, however, appeared a bit irked when Thurman included the Bible in his tirades. Thurman, you see, has promised to "crucify" Pacquiao and end his legendary career.
Pacquiao has promised to sanitize and pulverize Thurman's mouth come fight time. For Thurman, the biggest challenge is whether he can back up his tough talk with real punches.
A native of Clearwater, Florida, Thurman is the oldest of four children. He is the product of a mixed marriage; his father Thurman Sr. is an African-American while his mother Debra Thorsen is of Hungarian and Polish descent.
Thurman Sr. wrestled in high school and college before settling for a job in a candy factory. The younger Thurman took an interest in martial arts when he chanced upon his old man studying karate. Father and son idolized Bruce Lee and Steven Seagal and, by age 7, Thurman Jr. had developed a passion for boxing.
Continue reading below ↓
Recommended Videos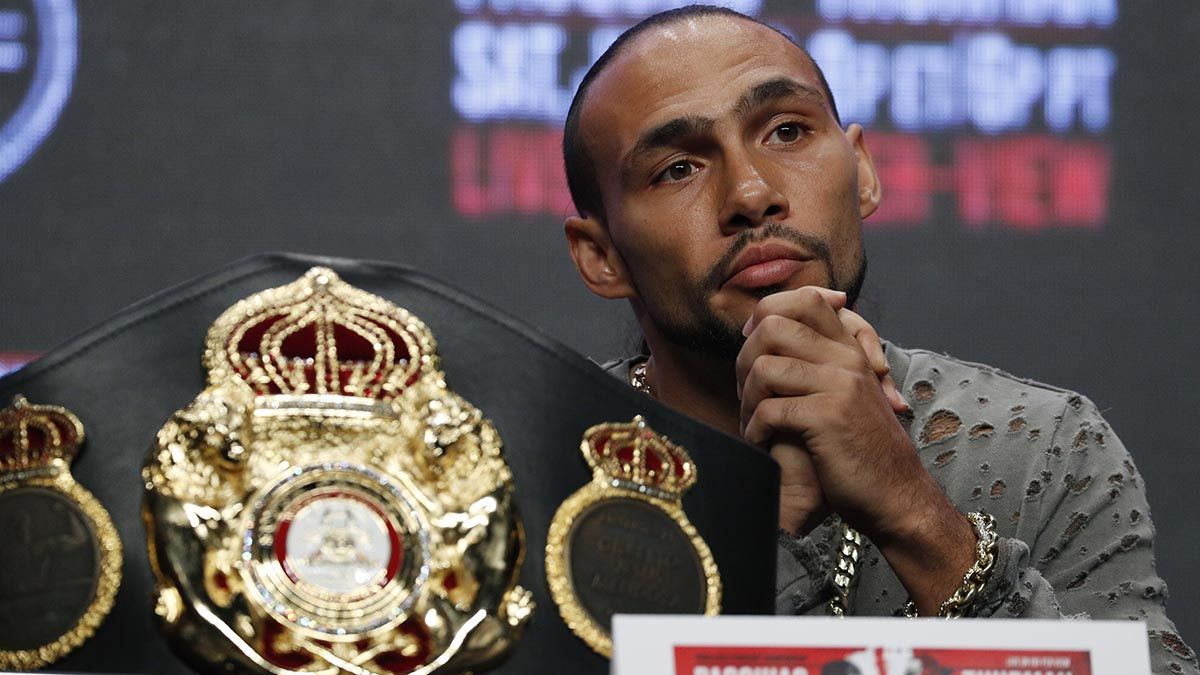 Thurman's first trainer was Ben Getty, the janitor in his elementary school. By the age of 16, Thurman dropped out of high school to fully concentrate on boxing. As an amateur, Thurman finished with 101 victories (76 by knockout) and captured six national championships.
Thurman turned pro in November 2007 and instantly merited attention for his innate punching power. Thurman was not much of a talker early in his career and opted to let his fists do the talking. He won 10 of his first 11 paid contests by knockout, earning the nickname "One Time" because, apparently, all he needed was one good shot to send foes to dreamland.
Thurman was initially crowned WBA "regular" welterweight champ in 2015 and two years later added the WBC version of the crown by beating Danny Garcia. Thurman seemed on his way to becoming a star when he suddenly dropped out of the boxing radar.
Thurman injured his elbow in the Garcia fight and underwent surgery. When he tried to return, he injured his hand and was forced to give up his WBC title. During his hiatus, Thurman was seen in Japan and then in Katmandu where he married a beautiful Nepalese named Priyana Thapa.
It was not until last January when Thurman returned to the ring. Though fed with a sacrificial lamb, a rusty Thurman was nearly stopped in the seventh round by Josesito Lopez. Thurman dodged defeat and settled for a decision win.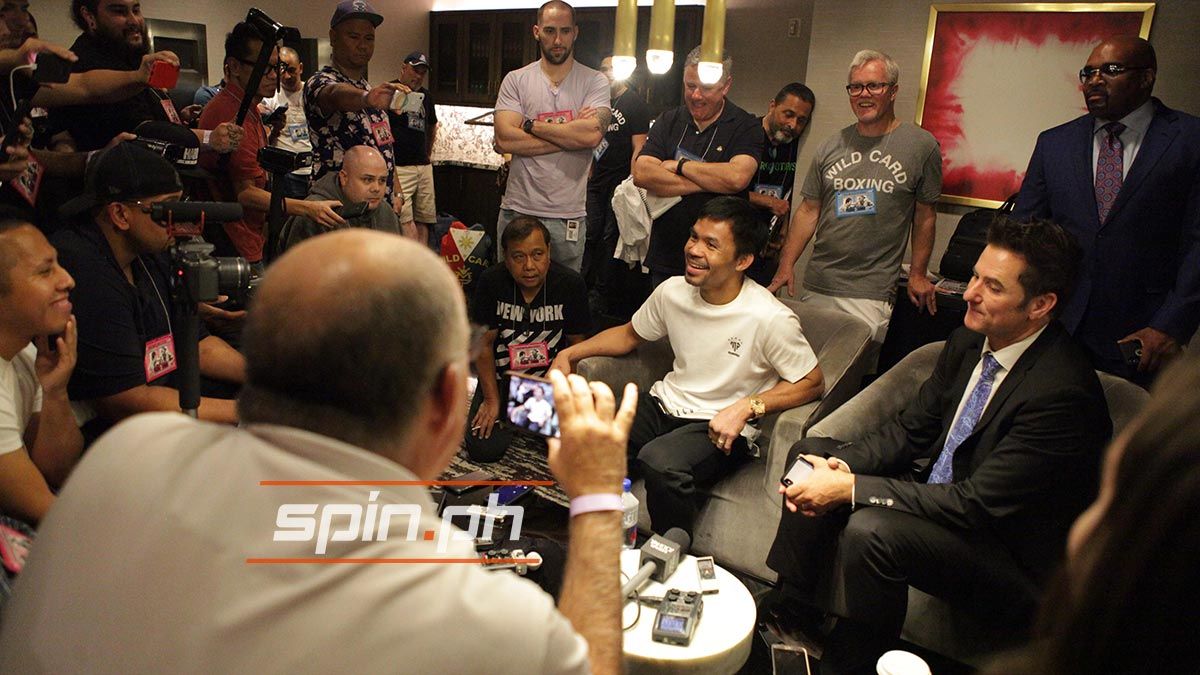 Not a few ring observers noted that Thurman has changed his approach in the ring. Thurman used to be a thrill-a-minute slugger, but he has since become more of a boxer. The popular opinion is that Thurman changed his style because of the injuries he had sustained. When Thurman busted his elbow, he could not even throw a jab.
Consequently, Thurman has become more selective with his punches and is now employing lateral movements in the ring. The change in approach arguably explains why Thurman has not scored a knockout since July 2015. Then again, the dip in the knockout percentage may also be attributed to the fact that Thurman has faced better opposition in Shawn Porter and Garcia.
Make no mistake though, Thurman (29-0, 22 knockouts) remains a legitimate threat. Thurman packs power on both fists: the right straight is a certified jaw breaker and the sneaky counter left hook cannot be ignored.
Thurman also has a tricky move of going to the ropes and trying to lure his foe there. When his back touches the ropes, Thurman tends to crouch/slip and throw a counter left hook.
Thurman, however, does not move his head well and has a tendency to throw wide punches, making him susceptible to Pacquiao's straight blows.
Thurman is expected to use his reach and height advantages to keep Pacquiao at arm's length. Thurman will look to keep the jab up and hope to counter Pacquiao's wild rushes with his right hand. Thurman has also promised to test Pacquiao's body with some debilitating shots.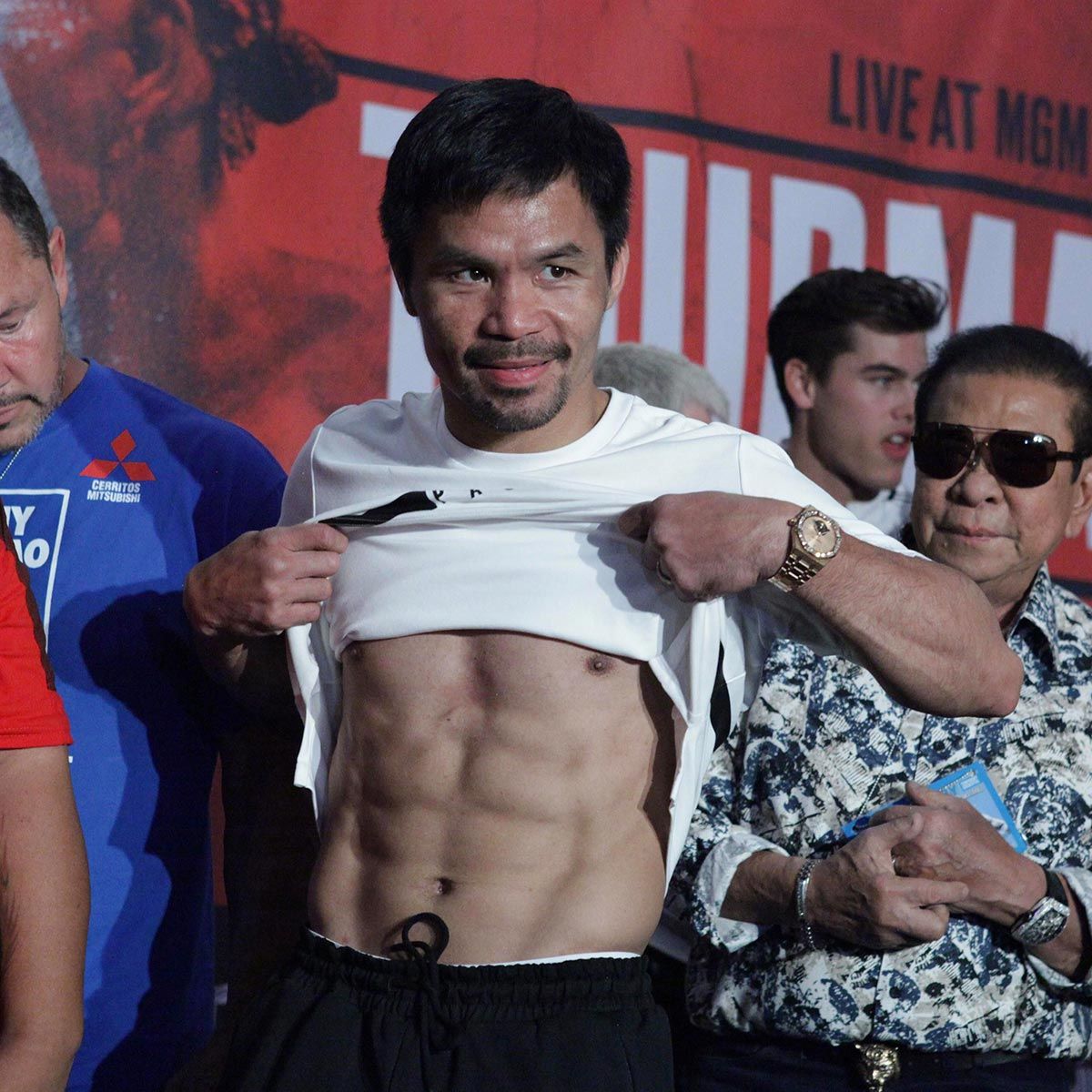 Pacquiao is looking to be the aggressor in the fight. Pacquiao's handspeed remains dizzying at 40 and it will be in full display because of Thurman's penchant to telegraph his punches. Pacquiao will look to take the fight into the trenches; take Thurman out one brick at a time before unloading the wrecking ball.
Thurman's condition will be tested. Thurman claims he tapped two conditioning coaches to get him ready for Pacquiao, but it remains to be seen if the American will be able to withstand the pressure coming from Pacquiao.
Pacquiao-Thurman has fireworks written all over it. Thurman will box while Pacquiao will try to force a phonebooth slugfest. Toe-to-toe, Pacquiao will be able to negate Thurman's size and capitalize on his handspeed. The moment Thurman plants his feet, fight fans will be treated to some fierce and volcanic exchanges.
Thurman has promised to walk the talk. Pacquiao, the Bible-preacher, has vowed to introduce Thurman to a whole new version of the sorrowful mystery.