KEITH Thurman kept pressing the attack on Manny Pacquiao outside the ring.
The unbeaten American was his usual brash-taking self on during the final presser for his world welterweight title fight against the Filipino boxing legend, reiterating he's going to put Pacquiao to sleep in their 12-round bout at the MGM Grand in Las Vegas this weekend.
"I've been saying it over and over again, don't be surprised if Manny Pacquiao goes night-night," said Thurman (29-0, 22 KOs) as he concluded his short time talking at the podium on Wednesday (Thursday, Manila time).
"He's about to get beat up. I get to punch a Senator in the face and he's going to feel it. If he's upset about it, he can do something about it Saturday night. It's called swing, swing, swing, baby."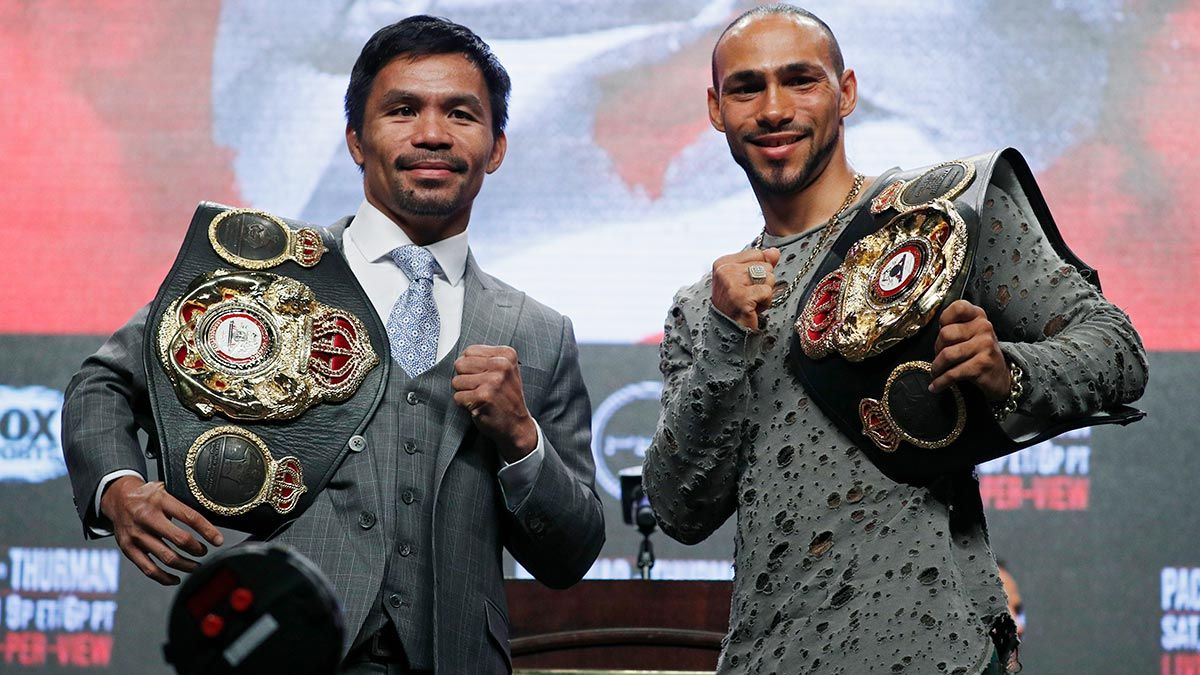 As always, Pacquiao has a ready smile for every Thurman antics. He's been in the sport long enough to get affected with every words uttered by his loud-mouth opponent, who was just starting in boxing by the time the Pacman was already a two-time world champion in 2007.
"I'm just always smiling no matter what Keith says," said the Filipino senator, who looked dapper in his gray suit in contrast to the torn shirt worn by Thurman.
"It's easy to say things, but it's not easy to do it in the ring," added the 40-year-old eight-time world division champion. "I've been in this sport longer than Keith Thurman, so my experience will be the difference."
Before the presser ended, the two warriors had the traditional staredown, and Thurman, 30, continued to talk trash.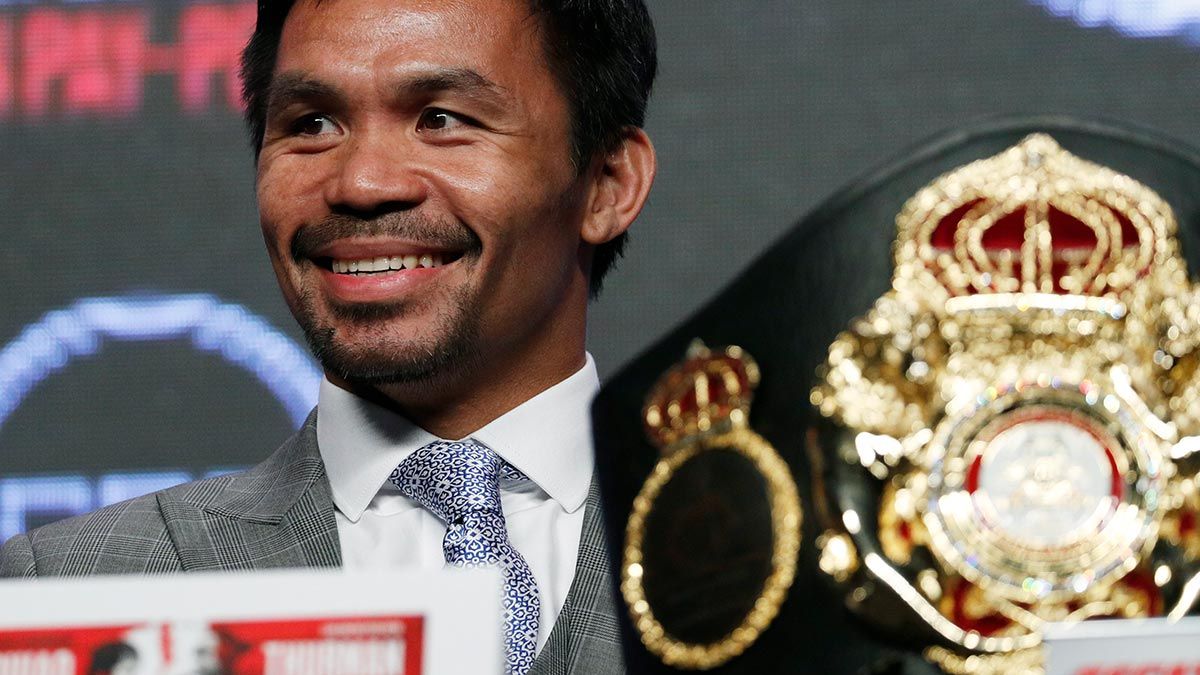 Again, Pacquiao (61-7, 39 KOs) had a ready smile for an answer.
"That's Thurman's style, to talk a lot," said Pacquiao. "Like I said, it gives me more motivation to focus, and it has helped me a lot leading up to this fight."
Recommended Videos