EIGHT-DIVISION world boxing champion Manny Pacquiao is supposed to fight on April 23, but to this day it remains to be seen where the fight will be held and who will show up in the opposite corner of the ring.
Last we checked, Bob Arum is still the promoter of Pacquiao, but the last few weeks have seen Michael Koncz, an adviser, seemingly taking over the functions of Arum. This has left many wondering if Arum is still in charge or if someone else has taken control of the Pacman's gravy train.
Initially, a deal appears to be in the works for Pacquiao to defend the World Boxing Organization (WBO) welterweight title against Australian Jeff Horn in Brisbane. But from out of the blue, Koncz made an announcement that Pacquiao is taking his fistic act to the United Arab Emirates (UAE) and that Brisbane was really just a backup plan.
Predictably, the camp of Horn raised a howl, to the extent of questioning the authority of Koncz to make the announcement. Horn's camp claimed that negotiations were on track with Arum until Koncz made the big disclaimer. Word is that Pacquiao balked at the $5 million paycheck for the Horn fight, notwithstanding the likelihood that the fight would be nothing more than a routine sparring session for him.
Continue reading below ↓
Recommended Videos
Koncz was quick to insist that he was duly authorized to make the announcement, and Pacquiao's accompanying 'See you in UAE' tweet made for an implied approval. But not a few (this writer included) thought that Koncz's announcement was hastily hatched. The announcement was clearly half-baked, with no details as to the exact venue and the choice of adversary. Pacquiao even reached out to boxing fans via his Twitter account to ask for their choice of his next opponent. The choices were limited to former world champion Amir Khan, welterweight king Kell Brook, junior welterweight champ Terence Crawford and Horn. Khan topped the random poll with Horn coming in at dead-last. Of course, boxing fans were just taken for a ride as no fight has ever been finalized via Twitter.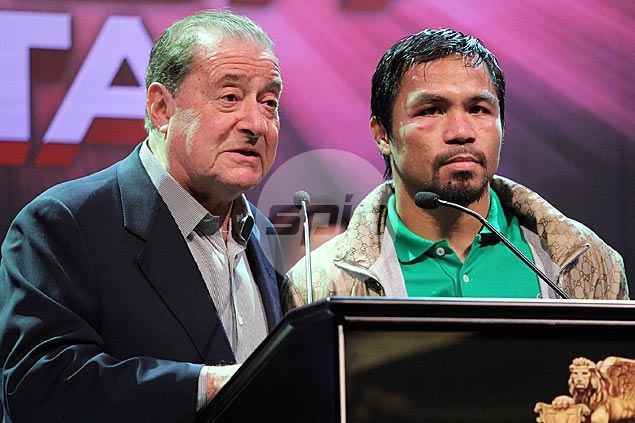 The choice of UAE as a venue for a Pacquiao fight is really risky. The last fighter of note to fight in the UAE was former super middleweight champ Chris Eubank, who picked up a non-title fight win over a nondescript foe in Dubai in 1997. The UAE has virtually no track record when it comes to holding marquee world title fights and the time difference (UAE is nine hours ahead of Washington, DC) may even be an issue considering that the fight will also be beamed in the United States and other countries. This early, one can already see technical snafus ruining the fight.
The way this writer assessed it, Koncz's announcement was nothing more than a ploy to convince Horn's handlers to dig deeper into their pockets and come up with a better offer. UAE was presented as a bargaining chip and nothing more.
True enough, the UAE plan appears to be melting as fast as ice cream left unattended in the desert. Koncz is now talking about Pacquiao fighting Khan sometime in May in London. If UAE was the priority and Brisbane was merely a backup, where does London come in? Clearly, Pacquiao's camp is in disarray, with no clear sign as to who is calling the shots. The announcements are coming by the piecemeal and with no guarantee; it's very unprofessional. Just recently, Koncz told Fox Sports that he is now zipping his mouth because "there are (still) a lot of undecided issues" relating to Pacquiao's next fight.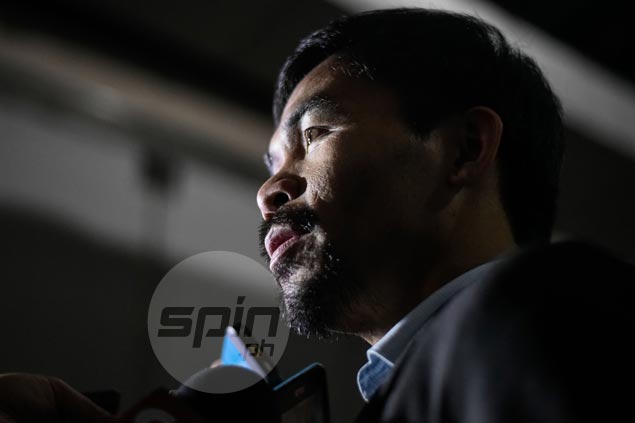 A few days ago, Arum finally emerged from his cocoon to dismiss as 'horse manure' the reported London fight with Khan. You do not need a crystal glass to see that there is a rift between Koncz and Arum, what with the two men showing as much compatibility as Tom and Jerry. Still, don't expect the Harvard-bred Arum to just crawl back to his cave.
For now, nothing is etched in stone as Pacquiao's camp is as organized as Lindsay Lohan's personal life. Too many cooks are spoiling the broth and the way things are shaping, the next big fight for Pacquiao may happen not in Brisbane or the UAE, but in his own backyard.