JOHNRIEL Casimero outfought and outpunched game Mexican challenger Cesar Ramirez to score a 10th-round knockout and retain his World Boxing Organization (WBO) interim bantamweight crown Saturday night.
Casimero had Ramirez down twice in the early rounds of the action-packed title bout before delivering the coup de grace with a vicious right hook that knocked the lights out of the Mexican, the killer punch set up by a left uppercut from the Filipino.
Official time: 2:23 mark of the 10th round.
Referee Ramon Pena didn't bother to count the moment the Mexican challenger fell flat on his back, with Casimero standing in front of him and his right hand raised in triumph to the the delight of the sizeable crowd at the San Andres Sports Civic Center that included boxing great Manny Pacquiao.
"Sabi ko sa kanya kaya mo yung suntok niya kaya pasukin niya ng pasukin. Tatamaan at tatamaan niya yan," said Casimero trainer Nonoy Neri following the big win.
The victory raised Casimero's record to 28-4, with 19 KOS, but more importantly, lined up him up as a mandatory challenger to regular WBO champion Zolanie Tete of South Africa.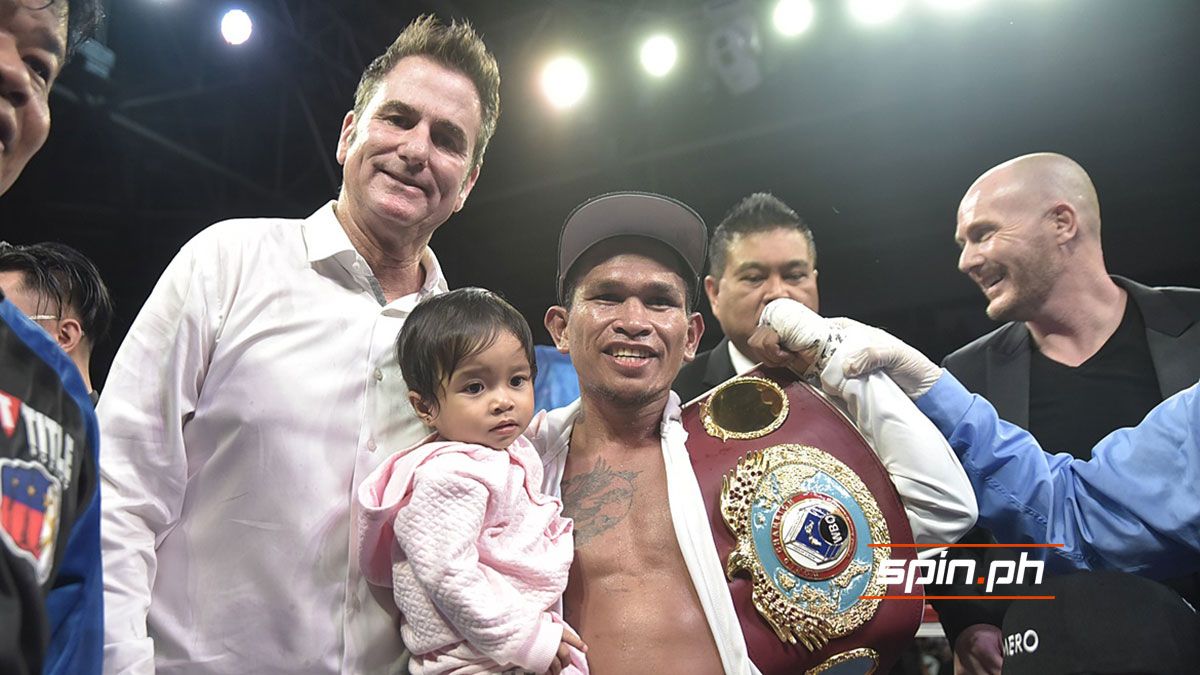 Continue reading below ↓
Recommended Videos
Ramirez fell to an 18-4 (11 KOs) record as he suffered a knockdown in the third and seventh rounds. He also went down in the fifth round in what appeared to be a slipt, but was given nonetheless a mandatory 10-count by the referee.
But the Mexican gave Casimero a tough fight especially in the fifth round onwards when the Filipino seemed to be fast fading after struggling to make the bantamweight limit just a day before.
The Filipino proved to be the better fighter though as he repeatedly punished Ramirez with heavy combinations before the Mexican became ripe for the picking in the final three rounds.
Earlier two former amateur standouts scored similar knockout victories to add color in the undercard fights presented by Manny Pacquiao Promotions headed by President Sean Gibbons.
World Youth bronze medalist Criztian Laurente demolished Christian Gabayeron in just 32 seconds of their lightweight bout to register his third straight knockout win.
Olympian Charlie Suarez for his part, stopped Virgil Puton also in the first round of a similar lightweight match for his third knockout win in as many fights.