CHICAGO -- As an epidemic lingers and the uncertainty of his sport persists WBO bantamweight champion John Riel Casimero is having random bouts with boredom and melancholy.
But the purpose and resolve of this 5-foot-4, 31-year old terminator from Ormoc City, Philippines (29-4, 20 KOs) remains the same.
More than ever before, he wants a piece of IBF and WBA bantam king Naoye Inoue (19-0, 16 KOs). If Casimero were captain Ahab, the unbeaten Japanese is his Moby Dick, his coveted white whale.
Unlike Hallooween, which falls only in October, Casimero's fetish for this "Monster" from Yokohama is not seasonal. It's been burning inside him since his December conquest of Zolani Tete and the yearning has only heightened during these pandemic months.
After making it out to Las Vegas from his previous base in Miami, Quadro Alas is currently holed up at one of the expensive homes along Horseshoe Cliff Lane, a short eight miles and 13 minutes away from the MGM Grand Hotel and Casino.
Quarantining, which includes tremendous restraints to a person's freedom, is not fun. But if you're living in a palace, it's like heaven on hell.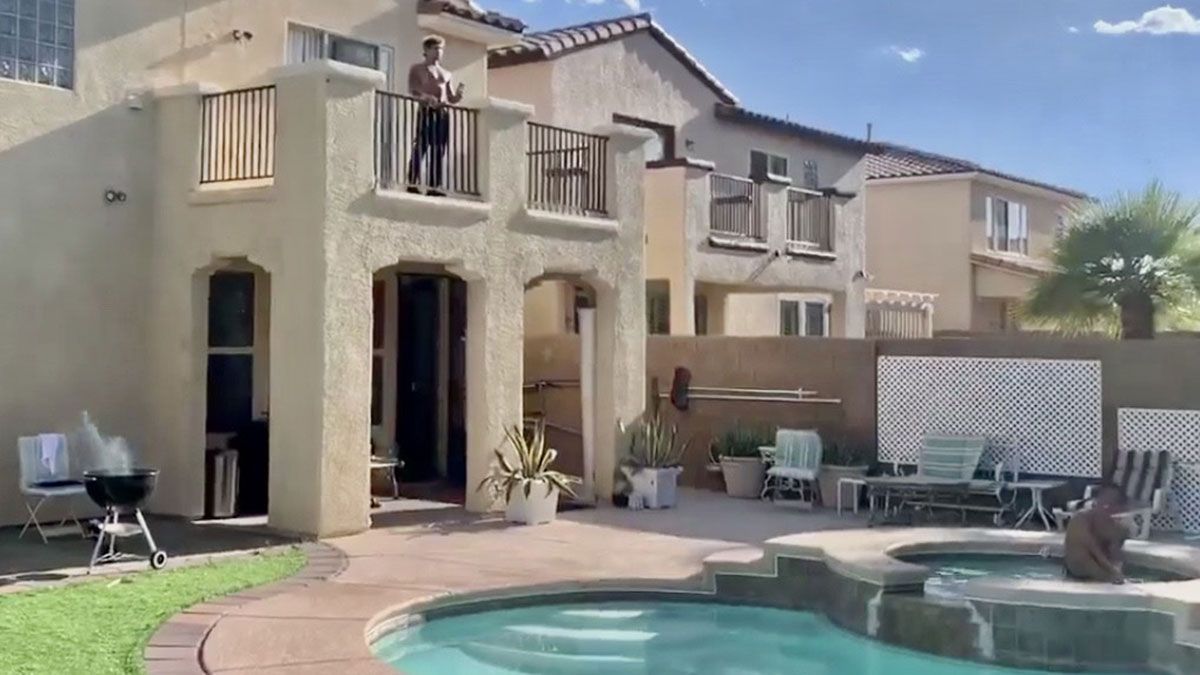 Continue reading below ↓
Recommended Videos
The entire Team Casimero is intact, headed by chief trainer Noynoy Neri and his diligent deputy trainer Lucas Sugar. Strength and conditioning coach Memo Heredia is also in the building and so is coach and trainer Jason Reponte, John Riel's brother.
The four bedrooms and three full bathrooms are more than enough to house them comfortably. There's a full kitchen covered with ceramic tile, a fireplace, laundry equipment in the upper level and a large pool outside where Neri often ventures to masterfully grill Pampano fish and other sea delights.
On a spacious living room with soft, carpeted floors, John Riel works the mitts. He also runs outside a quiet neighborhood where his fame doesn't follow him.
As of late, John Riel, while practicing social distancing and sternly adhering to safety protocols, had been going to a local gym to dance on the ring and hit the bejesus out of punching bags.
"He is sharp and focused," Sean Gibbons told Spin.ph in a telephone interview.
The president of Manny Pacquiao Promotions, Gibbons is also the commanding general of "Operation Inoue" and the mission to rule the bantamweight division with absolute power.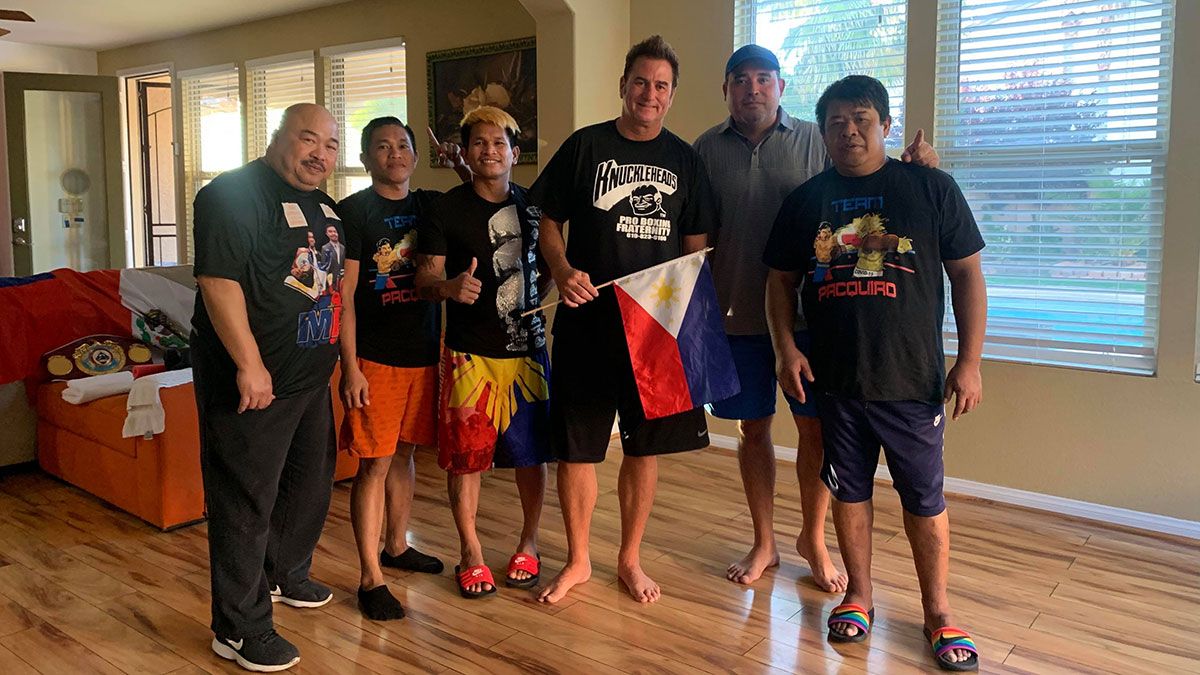 Recently, Top Rank's Bob Arum, who promotes Inoue, hinted that the Japanese might not necessarily fight Casimero once he arrives in Las Vegas from Japan.
Arum argues that Casimero-Inoue is a blockbuster that demands a live audience and gate receipts for revenue.
For now, though, having paying customers in arenas isn't allowed. Which is why Arum is, for a lack of a better term, hesitating.
"That's certainly a possibility," Gibbons concedes. "But all parties are still shooting for September or October."
The boxing bubble that ESPN and Top Rank has created at MGM Grand has been spectacular so far although four fights have been pushed due to COVID-19 infections.
Hopefully, the coming months will see a marked decrease in positive tests, enough for Nevada state health and regulatory officials to allow an audience of at least 2,500 to come see the fights live.
Casimero-Inoue needs to happen. It must happen for the satisfaction and happiness of boxing fans around the world.
As it slowly, finally, comes out of the shadows of a deadly pandemic, there is no better welcome party for the sport than a bantamweight blockbuster that everyone wants to see.
STATE OF THE MP NATION. Gibbons also gave SPIN.ph an update on Pacquiao and the other boxers fighting under the MP Promotions banner.
"In the next 90 days we hope to be moving forward with the Senator's next fight. We need him in the ring in 2020," said Gibbons who is more well-traveled than Marco Polo but has been home more in the last few months than he has been in the last 10 years.
Gibbons added that Marlon Tapales needs a good, impressive win in the Philippines to get back on track for a world title. Meanwhile, Mark "Magnifico" Magsayo is "week to week" waiting to come to the U.S. as soon as international travel restrictions are eased.
As always, Jerwin Ancajas, a consummate pro, is taking care of business ready to defend his title as soon as Top Rank provides the green light.
Even with the sports world at a virtual halt, Sean Gibbons still never sleeps.