GENERAL Santos City native 'Magic' Mike Plania was supposed to be just a 'warm-up' opponent for American Joshua 'Don't Blink' Greer Jr. Ranked No. 1 by the WBO in the bantamweight division, Greer was already on the precipice of a world title shot when the world went on lockdown mode in March due to the coronavirus. When Top Rank Promotions decided to resume boxing after three months, it chose Plania for Greer on the belief that the Filipino did not pose a serious threat to Greer's lofty ranking.
Greer was supposed to fight No. 2 contender Jason Moloney of Australia on April 25, in the undercard of the bantamweight unification showdown between WBA-IBF champ Naoya Inoue and WBO titlist Johnriel Casimero. The winner of the Greer-Moloney scuffle was expected to take on the winner of Inoue-Casimero, but the entire card fell through because of the coronavirus.
Instead of moving on with the fight with Moloney, Greer opted for a 'tune-up' when Top Rank announced the resumption of fights this month. Greer is a Top Rank talent since 2018 and you can say that the promotional outfit left no stone unturned in picking a 'safe' foe for its protégé. Plania was not only asked to take the fight on short notice, but the Filipino super bantamweight (122 lbs.) campaigner was also asked to shed weight for Greer. The combatants eventually agreed on a catchweight of 120 lbs.
Continue reading below ↓
Recommended Videos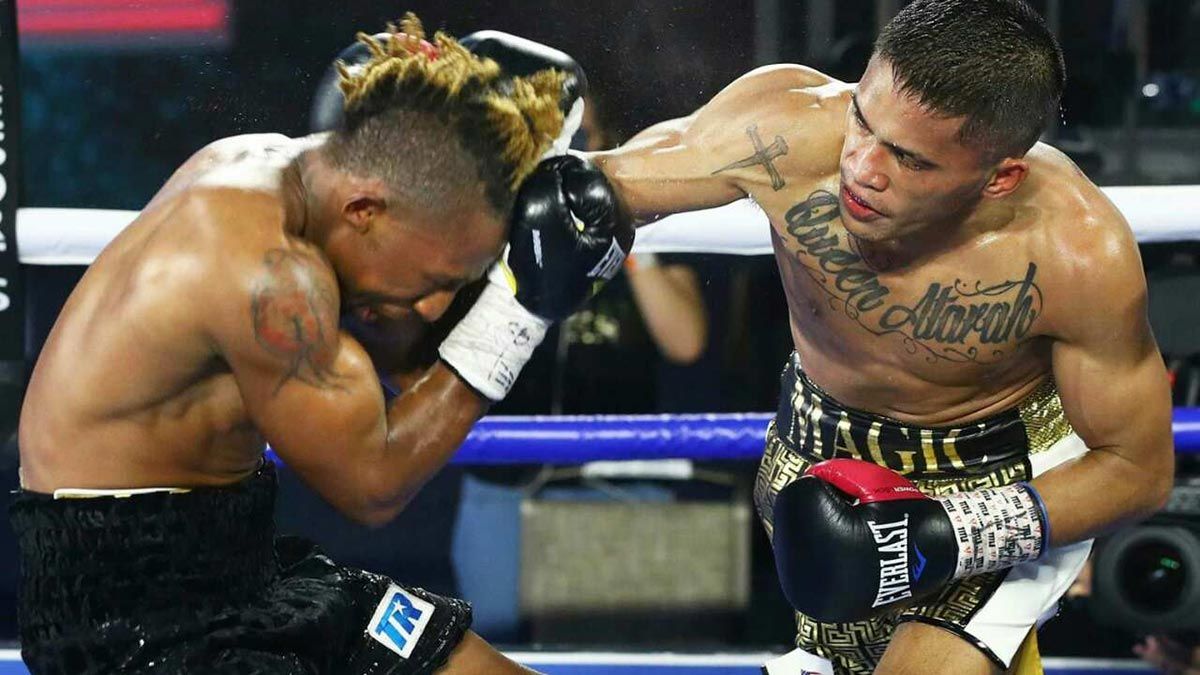 Greer was a picture of confidence going to the fight. He had ever reason to, having gone unbeaten in his last 19 fights. He is no stranger to fighting Filipino fighters since he previously knocked out in eight rounds Giovanni Escaner in February 2019. Going into the fight with Plania, Greer had knocked out seven of his last 10 opponents.
But while the smart money bet, nothing prepared Greer for Plania's 'magic.' While he was the one who had to trim down, Plania looked stronger and longer when he finally stood eyeball-to-eyeball with Greer at the center of the ring.
Plania was never in awe of Greer's reputation during the fight. Right in the opening round, Plania oozed with confidence. Greer's first mistake was opting to box from a distance instead of taking the fight to Plania. Greer was the smaller fighter, but instead of coming in low and forcing Plania to trade on the inside, Greer boxed from a distance which gave Plania sufficient space to plant his feet and measure him with his punches.
At the tail-end of the first round, Plania dropped his lead left hand and seemed poised to throw a snappy left jab. Greer was anticipating a jab, but Plania instead whipped up a left hook that was thrown from way outside. The punch landed smack on Greer's jaw and sent him crashing to the canvas.
Greer beat the count, but the first-round knockdown left his confidence in shambles. Greer, who used to average a sizzling sixty-six punches per round, became passive on offense. Greer continued to fight on the outside which placed him at a clear disadvantage because he was the shorter guy.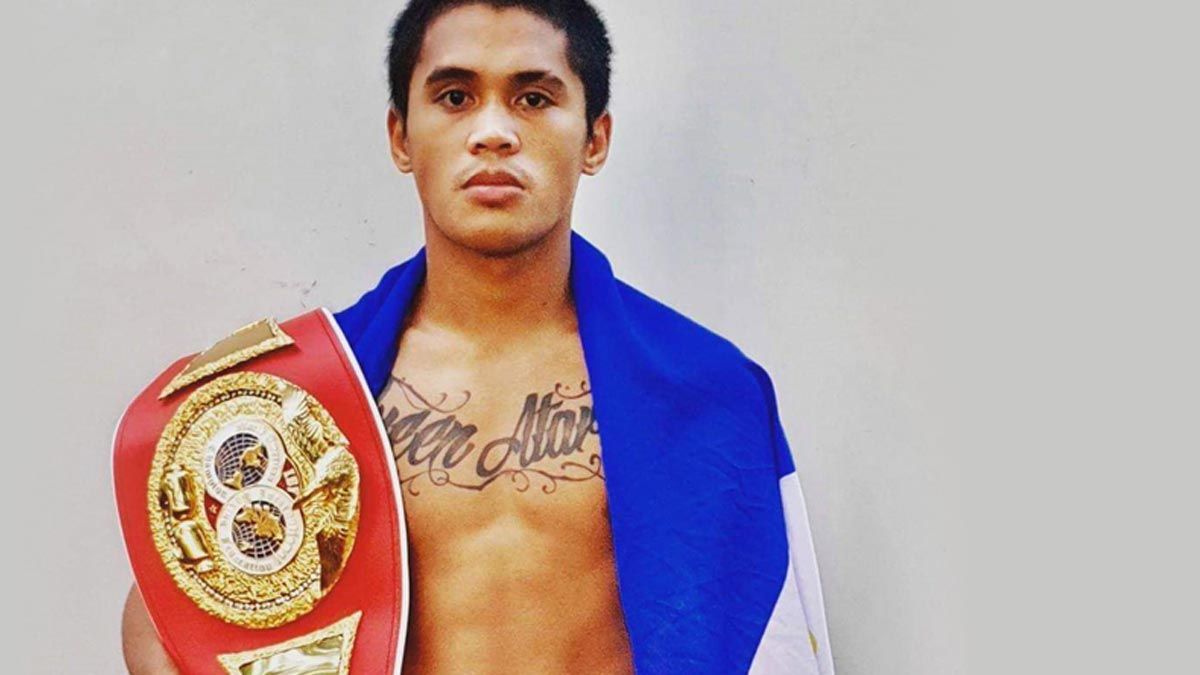 In the sixth stanza, Plania pulled off the same magic trick against Greer. Plania again dropped his left hand and Greer thought he was going to throw a jab again. Plania modified the left and whipped up another left hook that dropped Greer to the canvas again. Greer admitted after the fight that he never saw the two left hooks that dropped him. Talk about a real magic trick from Plania.
Greer did not open up on offense until the seventh round when he finally decided to take some chances on the inside and dig in some mean uppercuts. With Greer narrowing the distance, Plania struggled to find leverage for his punches. Plania looked tired in the last three rounds, but he wisely tied up Greer whenever the American got dangerously close.
When the rosin settled, Plania emerged the winner by majority decision. Two judges scored it for Plania, but the third judge, Dave Moretti, surprisingly scored it a draw at 94-94. The decision should have been unanimous as Greer was never in the fight except in the last three rounds.
"God is great!" a tear-eyed Plania said in the post-fight interview. "This (win) is going to change my life."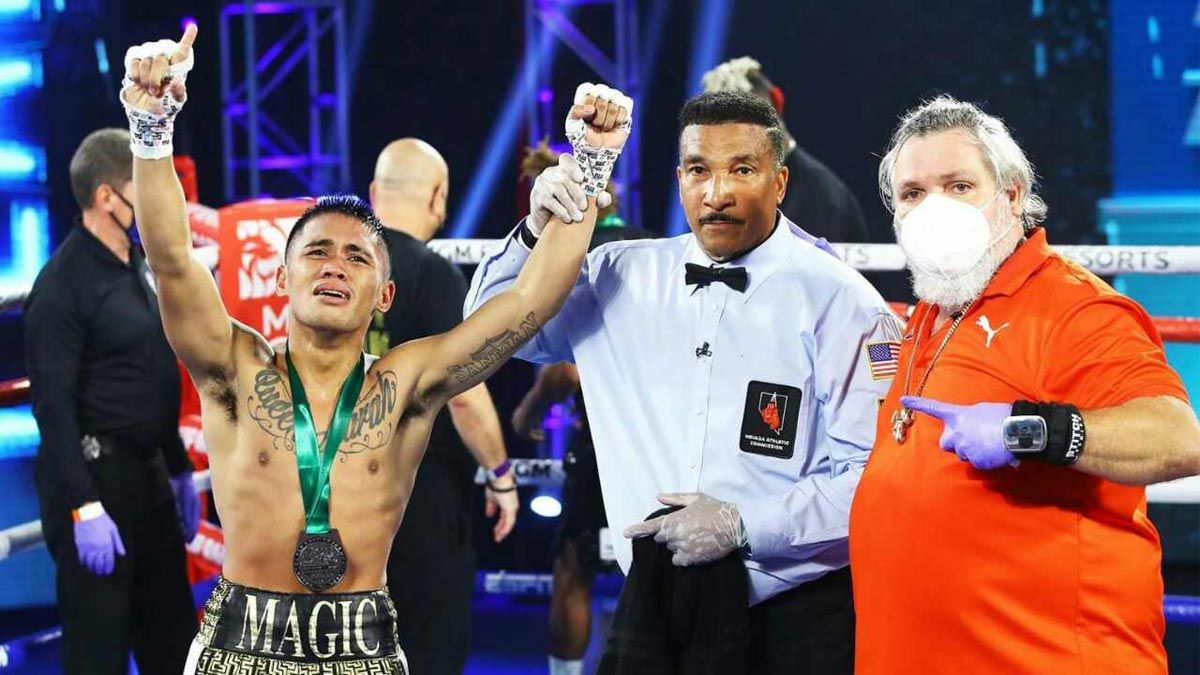 Greer admitted that he used the wrong tactic against Plania. "He (Plania) was the better, smarter fighter. I found out he couldn't fight inside too late."
With the victory, Plania improved his record to 24-1 with 12 knockouts. Plania won his ninth straight contest and finally hurdled a major test. Plania's first high-profile fight came in March 2018 against former WBA bantamweight champ Juan Carlos Payano, a fight Plania lost by decision despite scoring a third-round knockdown.
Going into the Greer fight, Plania was ranked No. 12 by the IBF in its super bantamweight (122 lbs.) division. The win over Greer is expected to give him a major boost in the rankings of all boxing organizations, but Plania will have to decide if he will stay at bantamweight or return to the super bantamweight class. He has a lot of pondering to do considering that both weight classes are loaded with fearsome champions. The bantamweight division has the likes of Inoue, Casimero, Guillermo Rigondeux and Nonito Donaire Jr. The super bantamweight class parades champions like WBO titlist Emanuel Navarrete and WBC champ Rey Vargas.
Plania can pursue a title shot or work on further sharpening his skills. In the Greer fight, Plania showed above-par hand speed and sudden, explosive bursts of power. But there are also some defensive loopholes that must be plugged. Plania's tendency to drop his left hand too low makes him susceptible to counter overhand rights. As Greer also pointed out, Plania tends to struggle when forced to fight on the inside. Plania is dangerous when he has enough room to plant his feet and measure his opponent. Some issues on conditioning will also have to be addressed as Plania almost ran out of fuel near the end. Then again, it is worth noting that Plania was coming off inactivity and had to lose weight for the Greer fight.
At 23, Plania has all the time to work on his fistic shortcomings. What matters most is that the kid is not afraid to take on anybody. The victory over Greer also showed that Plania can compete at the world-class level. One thing about 'Magic' Mike, he is not a one trick pony.