LOS ANGELES – Manny Pacquiao once served as his sparring partner and there was a time when Gerry Penalosa moved to include the then reed-thin flyweight in the undercard of his world title fight in Manila almost two decades ago.
And while he never doubted that Pacquiao would become a world champion someday, Penalosa admitted the success, stature and riches his good friend has reaped over the years were beyond his wildest imagination.
"Hindi ko expect na ganito. Alam ko mag-champion siya, pero di ko expect na magiging ganito kalaki," said the 43-year-old Penalosa as he waited for Pacquiao to wrap up his afternoon workout at the Wild Card gym.
"Pambihira na ito. Parang nanalo siya ng 100 times sa lotto."
A southpaw like Pacquiao, Penalosa tapped the Pacman to be his sparring partner as he prepared for the defense of his World Boxing Council (WBC) super-flyweight title against Mexican Joel Zarate Luna at the Cuneta Astrodome in 1998.
The then 18-year-old Pacquiao was also set to fight in the undercard against Raffy Montalban as he built up for his first-ever world title bid against Chatchai Sasakul of Thailand for the WBC flyweight championship.
"Lagi kaming mag-sparring niyan. Kaya dati pa lang alam ko na ang lakas at bilis niya," the now-retired two-time world champion from San Carlos City, Negros Occidental recalled.
Continue reading below ↓
Recommended Videos
Penalosa retained his title following a second round technical draw against his Mexican opponent in a match at the Astrodome witnessed by a large crowd that included then President Ramos.
Pacquiao was supposed to fight immediately, but never got to do as one too many people climbed the ring following the controversial ending to the Penalosa-Luna main event, forcing the ring to collapse.
"Ang dami kasing tao," said Penalosa chuckled, looking back at the event.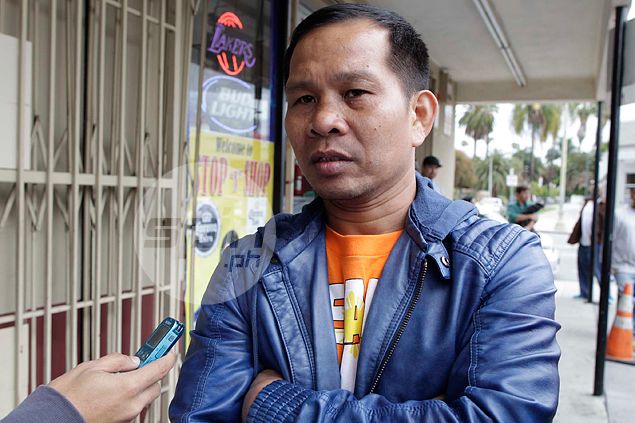 Eight months later, Pacquiao would win the first of his unprecedented eight world titles following an eighth-round knockout of Sasakul, something which Penalosa never once doubted.
"Masipag kasing mag-ensayo. Grabe 'yan. Kahit walang tulog sa gabi, mag-ensayo pa rin 'yan kinabukasan," he said.
In the same vain, Pacquiao's bosom buddy has no doubts whatsoever that he will beat Floyd Mayweather Jr. in their welterweight title unification fight on May 3 (Manila time) at the MGM Grand in Las Vegas.
"Grabe ang will to win, kaya tingin ko talaga mananalo," said Penalosa.
ALSO SEE:
Can Mayweather ever be part of his friends' list? Pacquiao responds
Jalnaiz, ex-boxers make themselves useful in ever-growing Pacquiao entourage
It'll be lights out for Mayweather once Pacquiao lands vaunted left, says Roach
Price tag of ads on Manny Pacquiao's trunks nothing short of staggering
Gilas coach Baldwin knowledgeable enough about boxing to be certain of Pacquiao win
Mayweather mouthguard costs $25,000 and trimmed with gold; Pacquiao's is free
Pacquiao had a classic retort after Mayweather called him 'reckless'
Basketball talk a welcome distraction for Pacman after hard day at gym
Wondering why Pacquiao never got a shot at Olympic gold medal?
Advertising spots for megafight to cost an arm and a leg. Find out how much
Two Filipino fighters came close to fighting Mayweather. Find out what happened
Mayweather camp better not do anything foolish: 'Boy Kapre' will climb ring with Pacquiao