MANNY Pacquiao has had the limelight for far too long.
Floyd Mayweather, Jr. wants it back.
The unbeaten American fighter went on a rant on social media directed at Pacquiao and his symphatizers, telling them to stop riding on his name and his brand.
In a long post on his Instagram account just days after Pacquiao's win over Keith Thurman, Mayweather lamented that the Filipino ring hero's 'legacy and career has been built off its association with my name.
"It's about time you all stop using my brand for clout chasing and clickbait and let that man's name hold weight of its own," he said.
Continue reading below ↓
Recommended Videos
As calls for a rematch with Pacquiao grew after the Filipino's impressive performance against the much-younger Thurman, Mayweather said claims that he's afraid of his rival already ring hollow after his 2015 victory.
"For years, all you heard was that "Floyd is afraid of Manny Pacquiao". But what's funny is, when we finally fought, I won so easily that everyone had to eat their words!" the brash-talking fighter said.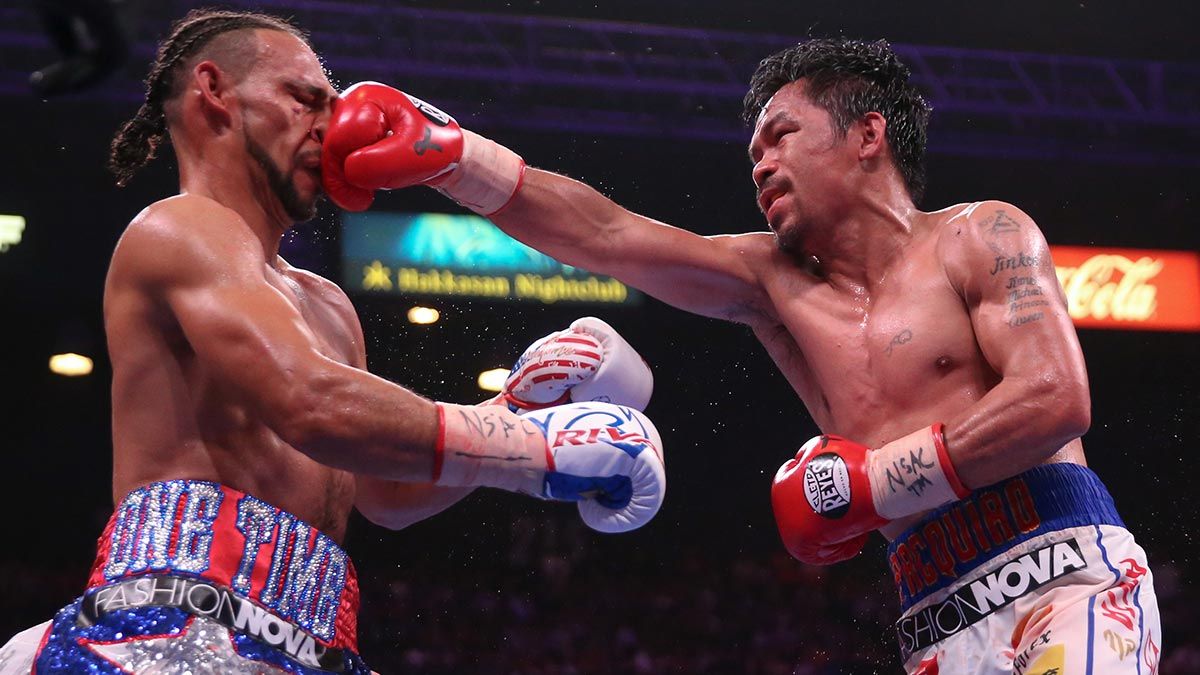 "All of the so called boxing experts, critics and jealous American "fan base" either went mute and ran for cover or made every excuse in the world as to why I should give Manny Pacquiao a rematch.
"My take on all this bullshit is that y'all are just upset that I broke Rocky Marciano's record and hate the fact that a Black, high school dropout outsmarted you all by beating all odds and retiring undefeated while maintaining all my faculties simply by making smart choices and even smarter investments.
"Ultimately, I will always have the last laugh!"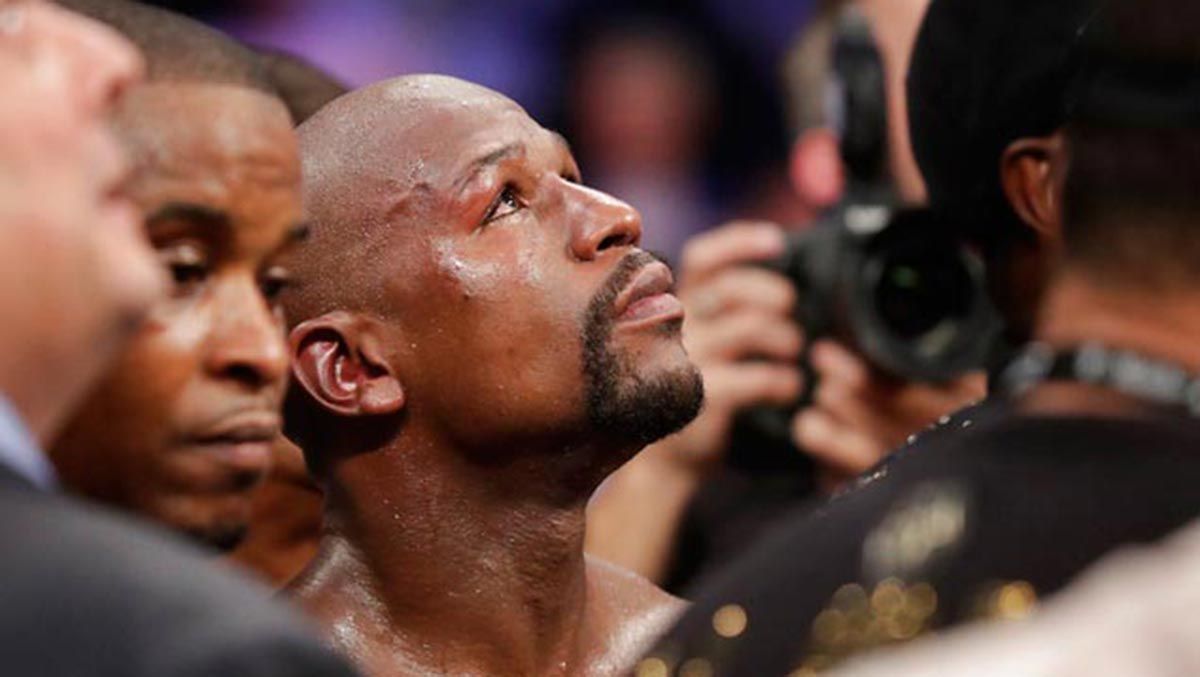 Normally, Pacquiao lets rants like this one from Mayweather slide. But the ring icon has been very outspoken in the lead-up to his fight against Thurman and quickly took a jab at his longtime rival upon seeing the post.
"You come to my fight and then use my name in a post but I'm the one that is trying to stay relevant?" Pacquiao fired back on Twitter.
So will all these posturing lead to a rematch?
Well, your guess is as good as ours.