SHORTLY after defeating American Adrien Broner to retain his World Boxing Association (WBA) 'regular' welterweight championship, Manny Pacquiao challenged Floyd Mayweather Jr. to a rematch of their May 2015 megabuck encounter.
While Mayweather merely parried the verbal jab, many are convinced the undefeated American will eventually consent to a return bout with Pacquiao.
From where this writer sits, it may only be a matter of time before the highly-awaited announcement is made. Here are five reasons why Mayweather-Pacquiao II is as certain as money in the bank:
Pacquiao is now part of Al Haymon's stable
Last October, after finally breaking free from Top Rank Promotions head honcho Bob Arum, Pacquiao inked a multi-fight deal with Al Haymon's Premier Boxing Champions (PBC) stable.
Haymon works behind the shadows, but he is well-known in boxing circles as Mayweather's adviser. Haymon has under his PBC wings welterweight champs Errol Spence Jr., Shawn Porter and Keith Thurman, but it can readily be discerned that Pacquiao burned bridges with Arum and joined PBC for only one fighter: Mayweather.
With Pacquiao and Mayweather both under his wings, it will be easier for Haymon to put the rematch together.
Mayweather's retirement not etched in stone
Leonard Ellerbe, the chief executive officer of Mayweather Promotions, is telling everybody that Mayweather is happily retired.
Continue reading below ↓
Recommended Videos
Ellerbe claims that Mayweather is content with spending the millions of dollars he had earned in the sport.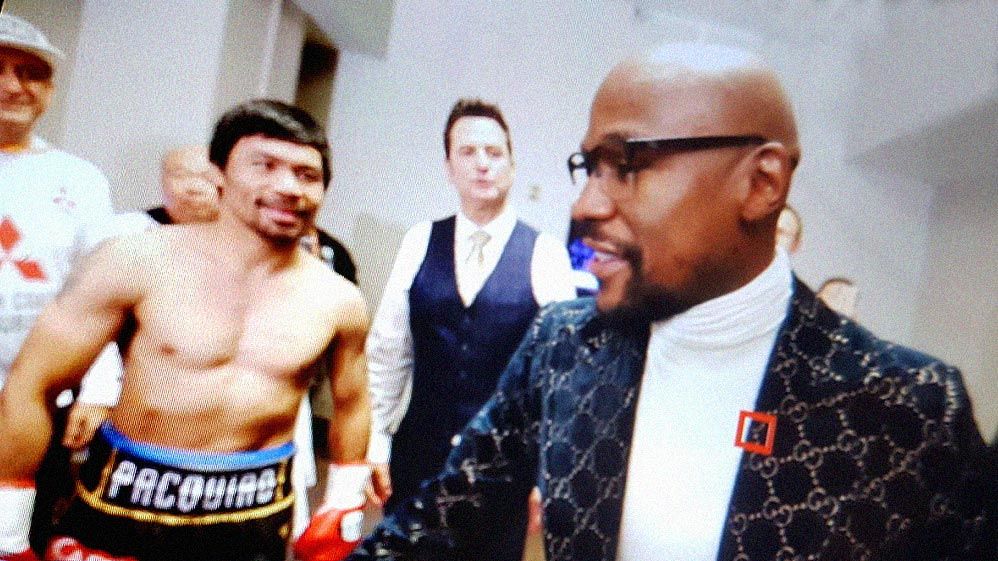 However, a closer look at Mayweather's "retirement history" shows that the boxer is not the shy, retiring type. On several occasions, Mayweather emerged from his retirement cocoon to lace on the gloves again.
Mayweather first hung up the gloves in 2007 after negotiations for a rematch with Oscar De La Hoya bogged down. He returned in 2009 with a victory over Juan Manuel Marquez and retired again in September 2015 after beating Andre Berto.
Mayweather's second retirement lasted until August 2017, when he returned to the ring to take on mixed martial arts star Conor McGregor. Mayweather handily defeated the inexperienced (boxing-wise) McGregor.
Last December, Mayweather returned to the ring, albeit in an exhibition bout opposite mixed martial arts star Tenshin Nasukawa. Mayweather bludgeoned Nasukawa in just one round. Considering that the fight with Nasukawa is only an exhibition contest, Mayweather, technically speaking, remains retired since the McGregor fight.
Mayweather has to like his chances against Pacquiao
Pacquiao dominated Broner, a fighter who was looked upon as a Mayweather clone in terms of fighting style. Then again, Pacquiao failed to knock out Broner.
Had Pacquiao brutally knocked out Broner, Mayweather would have had second thoughts about facing Pacquiao again.
Mayweather arguably felt relieved that Broner went the distance with Pacquiao. Mayweather is likely telling himself that if a mere copycat version of his (Broner) went the full route with Pacquiao, he (Mayweather) stands a better chance considering that he is the real deal.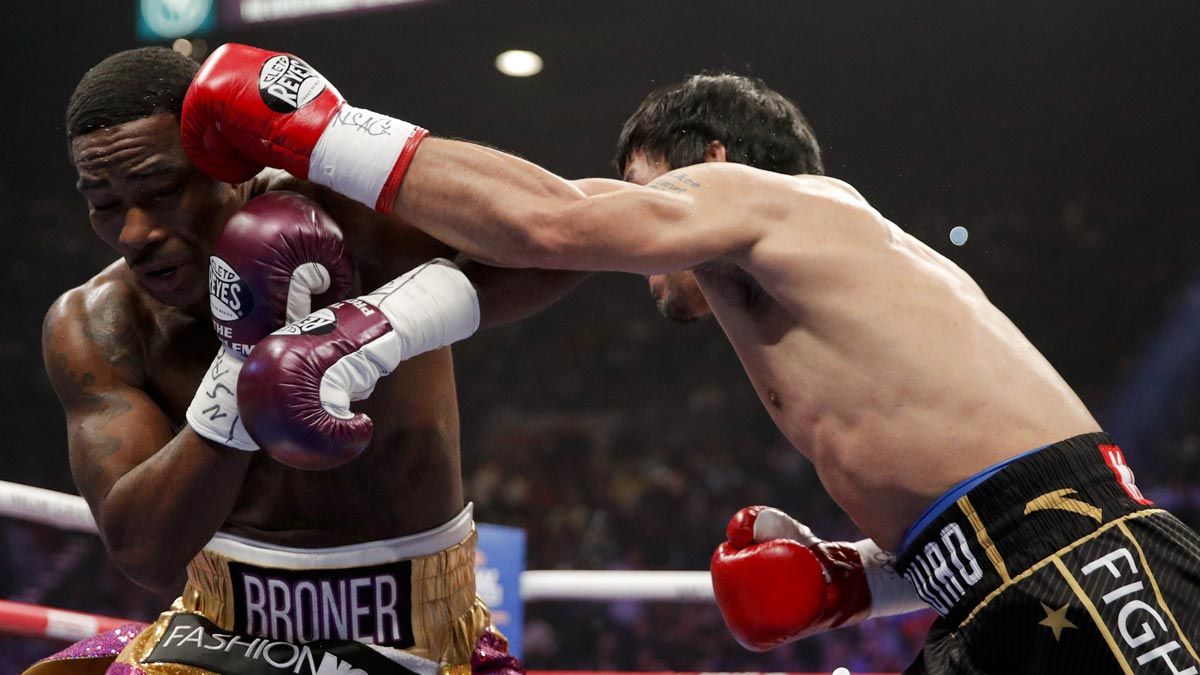 Mayweather was the one who "announced" the rematch
Last September, when he bumped shoulders with Pacquiao in Japan, Mayweather announced that he was ready to face the Filipino in a rematch. Not a few thought Mayweather was bluffing, but he even posted a video on his Instagram account announcing the return bout. "I'm coming back to fight Manny Pacquiao this year (2018); another 9-figure payday on the way," he said.
As it turned out, Mayweather backtracked and claimed he wanted a tune-up match first. The tune-up came in the form of an exhibition match against Nasukawa.
Mayweather was the one who triggered talks of a rematch and Pacquiao merely responded to the challenge. If Mayweather backs out, not a few will accuse him of turning chicken-livered at the last minute.
Mayweather-Pacquiao II will still make money
The first meeting between Pacquiao and Mayweather in May 2015 shattered just about every box-office record in pro boxing.
The fight generated a record 4.6 million pay-per-view subscriptions and almost $600 million in gross revenue. Both Pacquiao and Mayweather took home record purses in the history of professional sports.
Admittedly, the result of the fight left a bad taste in the mouth. Pacquiao fought with a bum shoulder and Mayweather cruised to a 12-round decision victory. Then again, even if the rematch realizes only half the revenue of the first bout, we are still talking a lot of moolah.
Many still expect the rematch to draw a lot of money, what with Pacquiao's fight with Broner turning out to be a financial success. Projected to attract around 300,000 pay-per-view subscriptions, the fight exceeded expectations and drew 400,000 buys.
The Broner fight was Pacquiao's first appearance in the United States in two years and it showed that the Pacman still commands a following. Many are eager to see how a healthy Pacquiao will fare against Mayweather the second time around. This alone should entice Al Haymon to make Pacquiao-Mayweather II.