IN the absence of any semblance of a fight in what was supposed to be the 'Fight of the Century,' we would rather remember the Manny Pacquiao-Floyd Mayweather non-fight by some other things that did not involve fighting.
Don't get us wrong. We have no issue with Mayweather running, weaving, clinching, backpedalling, and throwing the occasional punch in a cat-and-mouse chase through 12 rounds and 36 minutes that - had it not been for the hype surrounding the fight and the enormity of the occasion - would have lulled an insomniac to sleep.
Mayweather has always taken pride in being a tactical fighter who rarely got hit and has never been beaten. He acted exactly the way everybody expected him to, and proved too elusive for an opponent who, it was revealed later, fought like Vegas' one-armed bandits and not the 'Pacman' from the third round on.
But then again, a 'Fight of the Century' should involve a lot of fighting by both sides - or at the very least a mutual desire to hurt each other. That was exactly what we missed.
Heck, when UFC boss Dana White told Spin.ph after the fight that a Pacquiao victory would've been good for boxing, what he really meant was that Mayweather's ho-hum win had given longtime fans of the fight game another compelling reason to make the switch to MMA.
Continue reading below ↓
Recommended Videos
So in the absence of anything memorable that happened in the ring, we might as well remember this event from things that happened off it.
1) Thank you, Jimmy
Late-night TV host Jimmy Kimmel provided, hands down, the biggest entertainment of the night when he joined Pacquiao's entourage in the ring entrance dressed in an outfit similar to what Mayweather pal Justin Bieber wore inside the ring during a previous fight.
Too bad Kimmel didn't sing Pacquiao's new single recorded precisely for the fight; otherwise, the credits should've rolled right there.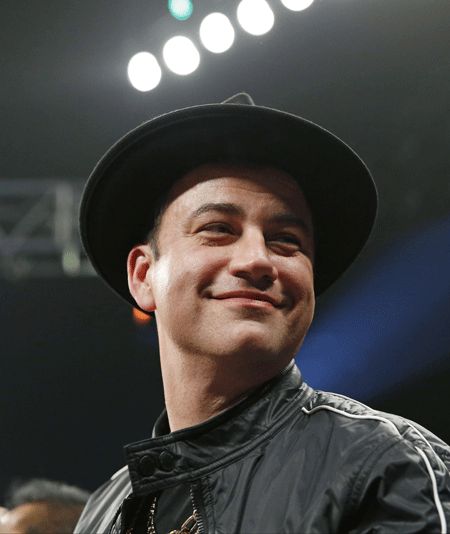 2) Celebrities galore
If you're a sports nut, this is the closest you can come to know how it feels to be at the Oscars. Stars were out in Vegas for the fight, among them Robert de Niro, Denzel Washington, Paris Hilton, Mark Wahlberg, Clair Danes and Michael J. Fox. And oh, Jay Z and wife Beyonce were there, too.
Some of the biggest stars from the sports world were also part of the 16,000-plus crowd at the MGM Grand, namely 'His Airness' Michael Jordan, Magic Johnson, Charles Barkley, Reggie Miller, Russell Westbrook, Evander Holyfield, Sugar Shane Mosley and many more.
Wonder who among them slept through the last half of the fight.
Our best bet is Paris. We reckon that's what the oversized shades were for.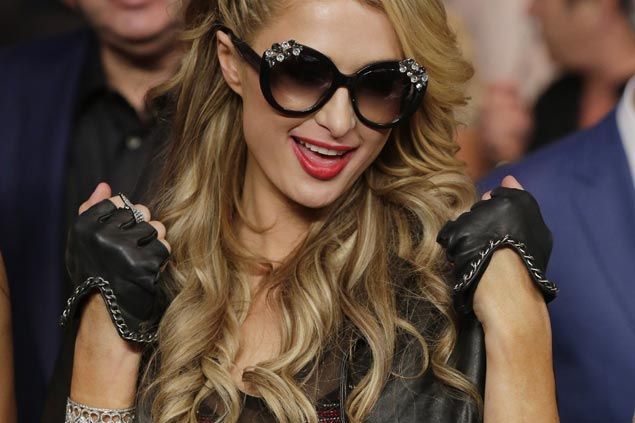 3) 'Mad Max'
American broadcaster Max Kellerman found himself deluged by hate tweets from fans half a world away for his handling of the post-fight interview of Pacquiao, which The Guardian described as 'patronizing.'
The color commentator felt so much heat he had to make an explanation later in the form of a tweet:

4) Mommy D
Wait, the colorful Pac-mom didn't get as much airtime as she used to in previous Pacquiao fights. Thankfully for us, the fight has built too much hype on its own it didn't need Mommy Dionisia's help to promote it. Not much stories about voodoo, or her boyfriend, or her ballroom dancing, or her 'Wrecking Ball' number. That's good, right?
She did get into the act during Saturday's weigh-in, though.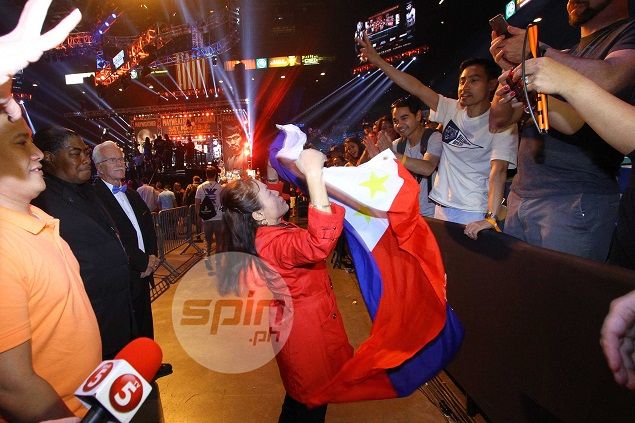 5) Zzzzzzzzz
Lastly, when his managers and even his sparring partner Zab Judah vowed that Mayweather will put the 'Pacman' to sleep, we didn't think they meant this: Pacquiao looked bored to death after the single dullest fight he has ever been involved in in a legendary career that he and Freddie Roach looked ready to hit the sack during the post-game press conference.
Take a look: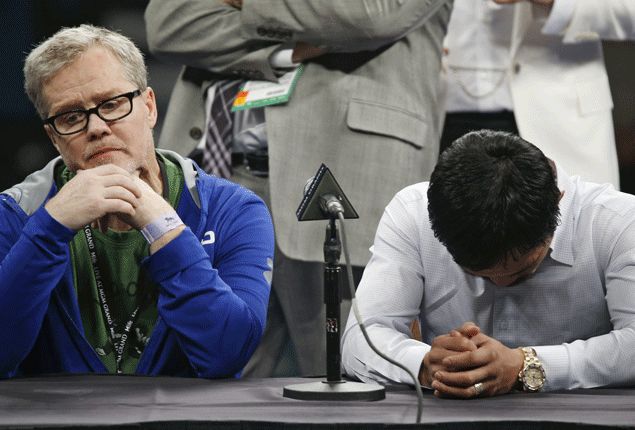 And one piece of advice: Don't bother buying a copy of the 'Non-Fight of the Century' video, even for the sake of posterity, except if you have trouble sleeping at night and would rather not pop a pill.
Guaranteed, it will work better than a bad book.