WHILE he had money to burn, Carl 'The Jackal' Frampton did not buy the idea that Nonito 'The Filipino Flash' Donaire Jr. had seen better days going into their recent 12-round showdown for the World Boxing Organization (WBO) interim featherweight (126 lbs.) championship.
Indeed, the way Frampton fought – throwing punches in spurts and immediately backing away to avoid counter shots – showed that he was wary of Donaire's money shots. Frampton felt Donaire's power in the 5th, 7th and 11th rounds and wisely stayed out of harm's way by fighting like a Tour de France participant in the trenches.
Frampton won the fight on a busier work rate and ring generalship. Roughly 60 percent of Frampton's punches were jabs as he repeatedly zeroed in on Donaire's left eye which began to swell as early as the second round.
Donaire just did not have the legs to cut the ring and trap Frampton. Gone, too, were the sizzling combinations Donaire used to concoct like a master chef to set up his lethal and palatable left hook.
ADVERTISEMENT - CONTINUE READING BELOW ↓
Donaire's jab, a potent weapon, was seldom thrown as the Filipino seemingly preferred to land the big punch outright. Predictably, there were no howls of protest when the judges' uniform scores of 117-111 (all in favor of Frampton) were announced.
Frampton improved his record to 25-1 with 14 knockouts and booked a possible August date with regular WBO featherweight king Oscar Valdez of Mexico. Originally a non-title affair, the Frampton-Donaire fight became a battle for the interim WBO belt after Valdez sustained injuries in his last fight against Scott Quigg and was in no condition to make an immediate defense. If Valdez decides to vacate the crown and move up in weight, Frampton may end up being promoted from interim to regular world champion.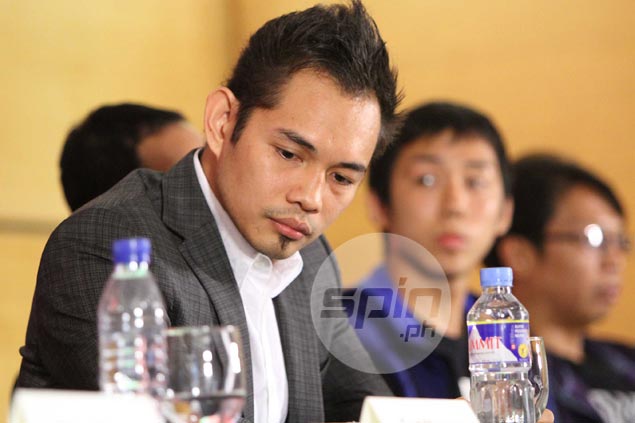 ADVERTISEMENT - CONTINUE READING BELOW ↓
While Frampton's boxing career received a fresh extension, the 35-year-old Donaire now faces pestering 'retirement' talks. The window of opportunity was already starting to close before he fought Frampton; it may have just slammed shut following the defeat.
Donaire, though, is still hopeful of salvaging whatever is left and drawing up one final plan for an honorable exit. If there is one good thing that can be squeezed out from the Frampton fight, it's the fact that Donaire remained vertical throughout the fight. Donaire showed that he can still hang in there.
The first step in the short-term 'restructuring' plan has to do with leaving the featherweight division for good. Donaire was never really a natural featherweight. He was at his most lethal in the vicinity of 118 (bantamweight) and 122 pounds (junior featherweight). As he grew older, it became difficult for Donaire to trim down and moving up to the featherweight ranks was really motivated by convenience.
ADVERTISEMENT - CONTINUE READING BELOW ↓
Donaire figures to move down to the junior featherweight division and work his way towards another title shot. Donaire is popular in Japan and a showdown with International Boxing Federation champion junior feather king Ryosuke Iwasa (25-2, 16 knockouts) intrigues the imagination.
Time is of the essence and Donaire cannot afford to take another long vacation. Between the loss to Jesse Magdaleno in November 2016 and the win over Ruben Hernandez in September 2017, Donaire sat out nearly 10 months. Donaire might as well call it a day if he takes another extended leave from the sport.
Make no mistake, Donaire's legacy in Philippine professional boxing is already etched in stone; he being the proud owner of four regular world titles (flyweight, bantamweight, junior featherweight and featherweight) and the recipient of the prestigious 2012 Fighter of the Year award from the Boxing Writers Association of America.
It is all about writing the final act for Donaire, arguably the toughest considering that only a handful of great fighters were able to leave the sport on their own terms and volition.
ADVERTISEMENT - CONTINUE READING BELOW ↓