CHICAGO - Each time Manny Pacquiao stands in front of a mirror, he doesn't see a stranger glaring back at him.
Except for some character lines that have traced his life's journey from rags to riches, the sitting Filipino senator looks the same: square faced, well-chiseled, and impeccably conditioned.
Some people cheat death. Thank God, Manny Pacquiao didn't have to do that.
But the Pinoy PacMan is doing something more uncommon. He isn't just cheating age, he is taunting it.
This Sunday, when he is four months and four days shy of turning 41, he will enter into violent combat for the 70th time in a professional career that began a lifetime ago last January 22, 1995.
The MGM Grand Garden Arena marquee will scream in neon lights that Manny Pacquiao will fight Keith Thurman for the WBA super world welterweight title. In a deeper reality, though, this is a battle between a legend and the tireless, ever-ticking clock.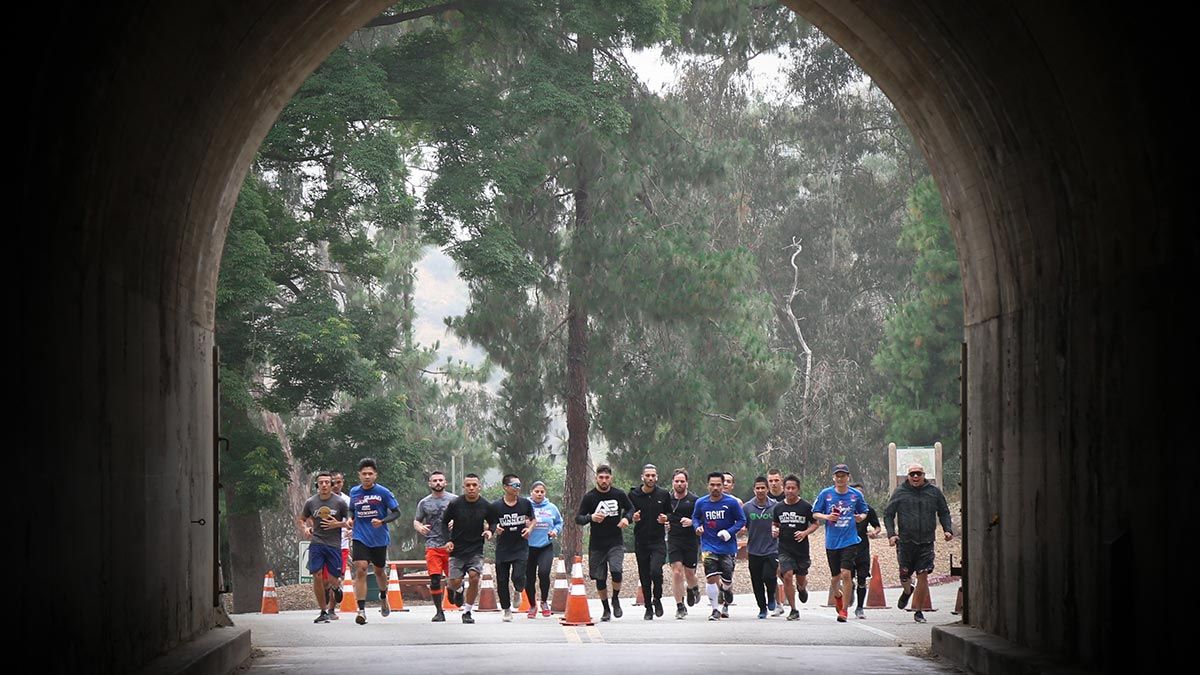 Continue reading below ↓
Recommended Videos
A plus 140 favorite, which means you'd have to bet $140 on Manny to win $100, the betting odds suggest that Pacquiao will prevail over Thurman. But will the sport's only eight-division champ also beat both Father Time and Mother Nature?
"A boxer who fights after age 30 is helping nature along on its downhill course. A boxer who fights after age 35 is pushing on the gas pedal, accelerating toward an early demise and making his trip there uncomfortable. The quality of his life after 40 will not only be speedily downhill but will carry the physical mark of his mistakes, the mark of his profession."
Those words were penned by Ferdie Pacheco - Muhammad Ali's cornerman and personal physician for 15 years - in the November 29, 1981 edition of the New York Times.
So why does a man of Pacquiao's immeasurable wealth, fame and power continue to flirt with disaster?
Because he loves the sport so much he can't quit just yet. It's the same passion that draws a poet to create wisdom through words, the same joy that has kept Tony Bennett on the performing stage at age 92.
I know. A poet will never be stabbed by a pen, and nor will Bennett be whacked in the head with a microphone. But don't worry about Manny getting seriously hurt out there in the ring apron.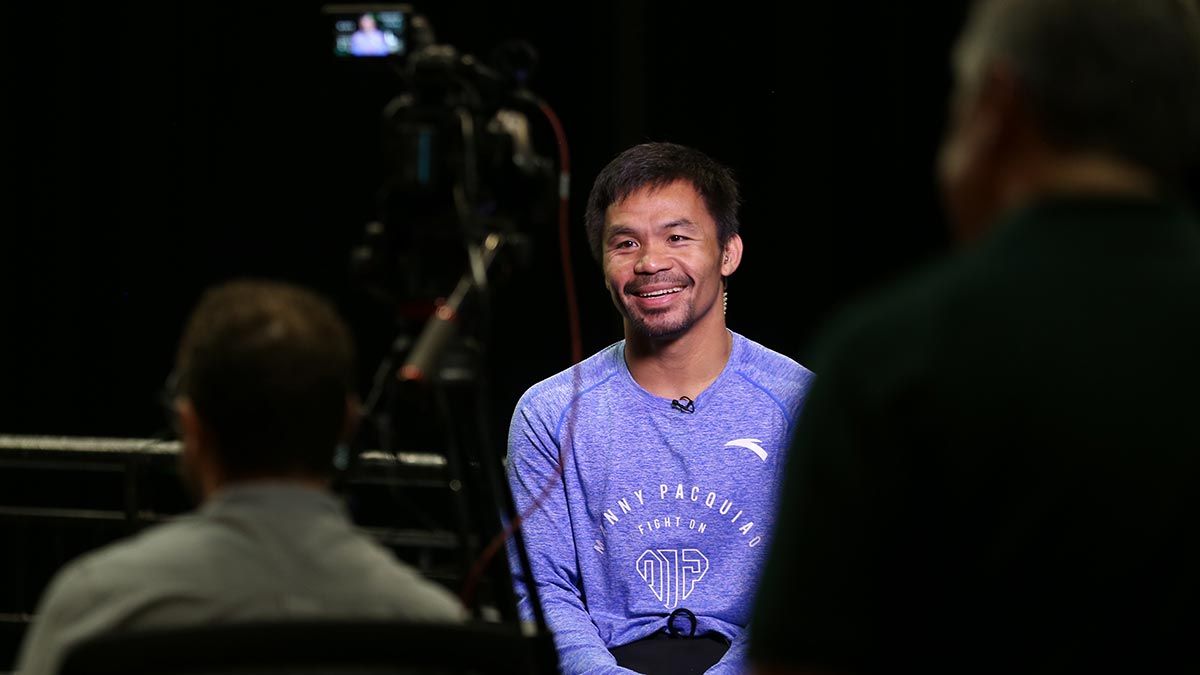 He still has the springy legs and the sharp reflexes to elude peril. Not to mention the deadly wattage that continues to thunder through both of his blistering hands.
Back in his heyday, Pacquiao would so gladly and willingly exchange brutal blows that carried the weight of bowling balls. He would bleed like a broken faucet during epic wars against rivals such as Erik Morales and Juan Manuel Marquez.
Not anymore.
He is more careful now, cognizant of the facts that boxing is a young man's game and that tactically outpointing an opponent, though not as applause-inducing as a bloody knockout, is just as satisfying.
Let this be clear, however, that Pacquiao can still instill the fear of God and knock any foe out when the circumstances present themselves. He just doesn't prioritize those abbreviated conquests anymore.
Look, beating Thurman isn't going to be as easy as boiling eggs. The brash American is 10 years younger, two inches taller, and enjoys a two-inch reach advantage. He also has a 29-0 record with 22 KOs.
But I still take Pacquiao via decision.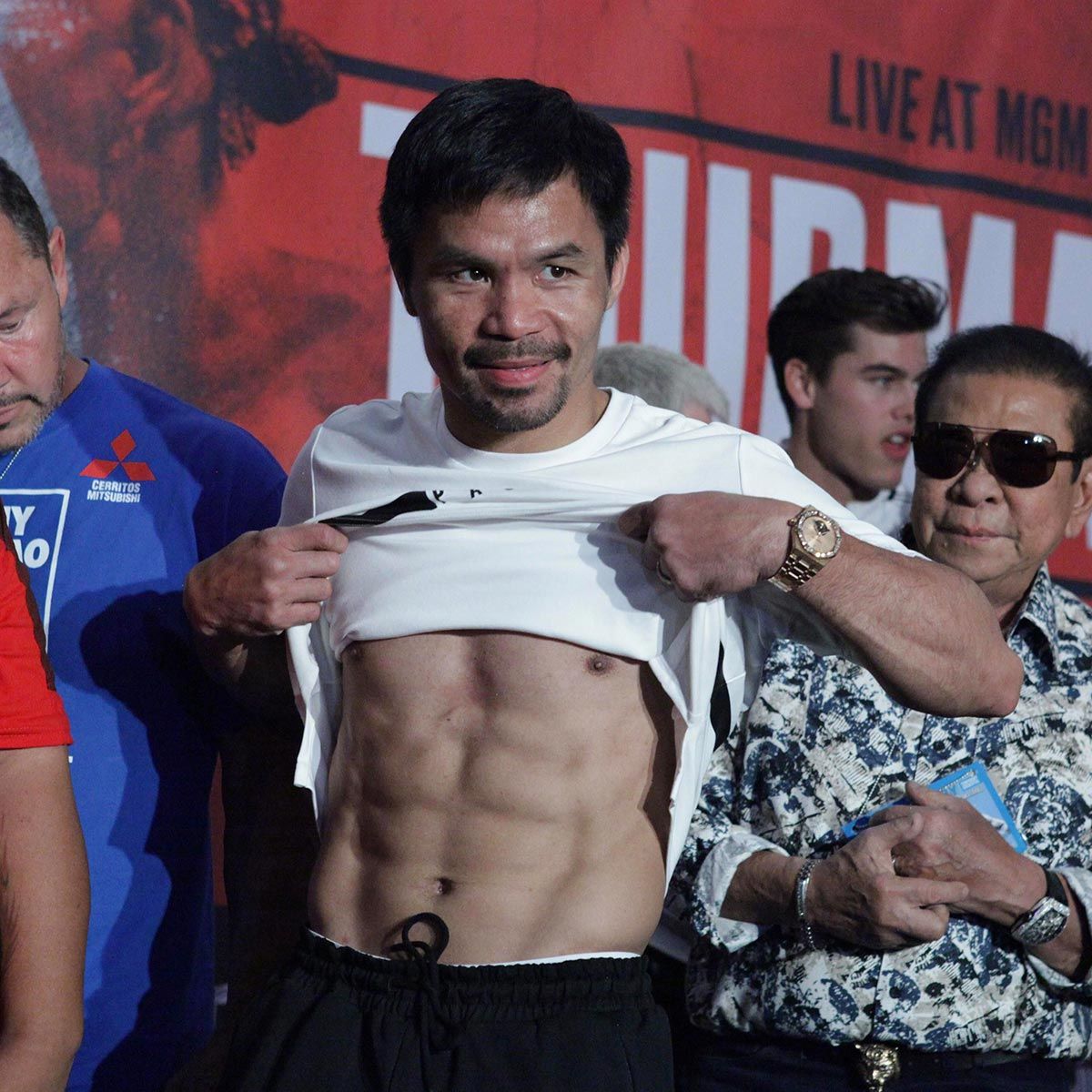 "The Senator is extraordinarily focused for this fight," Aquiles Zonio, Pacquiao's media relations officer, told me. "Two weeks before heading to Vegas, a 9 p.m. curfew has been religiously observed while autograph signings and other impertinent visits have been curtailed."
True, the age difference is hard to overlook. But while Thurman may be younger, his inactivity can arguably be more detrimental than Pacquiao's wear and tear.
Because of a mixture of perceived disinterest, a marriage, and an elbow injury, Thurman has just fought five times since March 2015. That's one fight every nine months, the same period of time needed to incubate a baby.
Manny, meanwhile, will be brawling for the third time in 366 days come Sunday.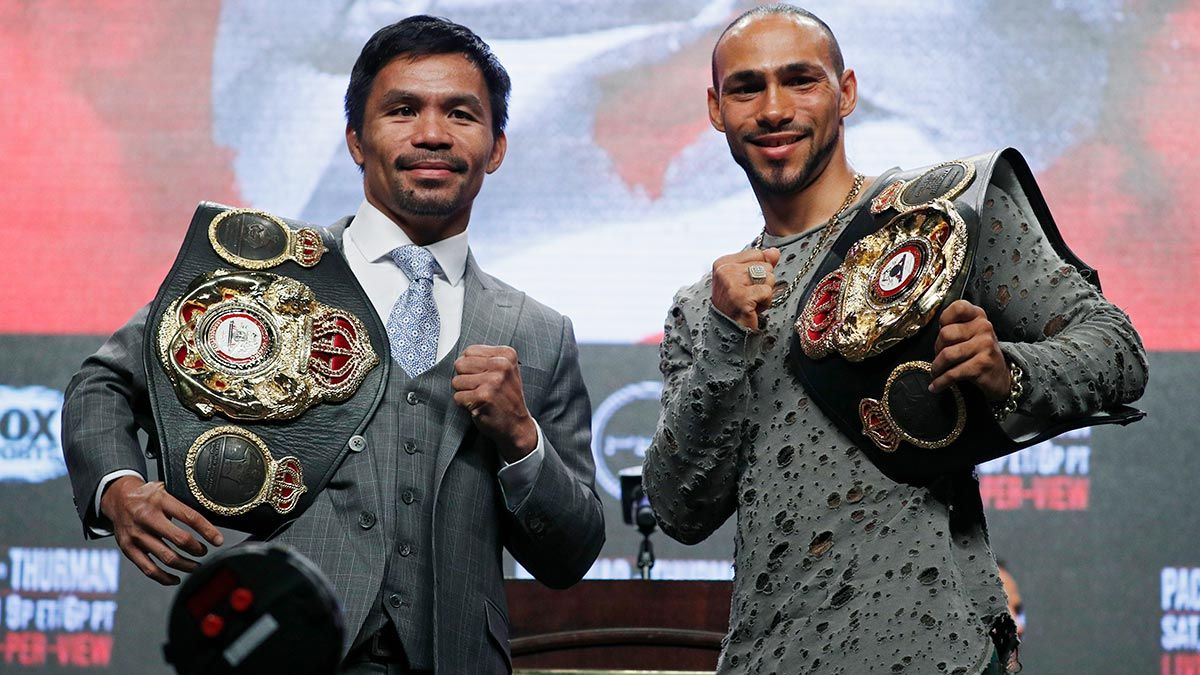 Muscle memory, experience, and the familiarity in these big moments under the bright pay-per-view lights will carry Manny to another victory.
Sure, boxing success at age 40 isn't sustainable moving forward.
But for now, I just don't see Thurman's sheer power alone as a sufficient instrument to put a lid on Pacquiao's stubborn defiance against time.