ERROL Spence's trainer Derrick James believes his ward would have beaten Manny Pacquiao in convincing fashion had their fight pushed through.
Pacquiao was originally slated to battle Spence in Las Vegas, but the latter was forced to pull out due after a mandatory pre-fight medical revealed detached retina in his left eye that later required surgery.
Spence was replaced by World Boxing Association (WBA) welterweight champion Yordenis Ugas, who impressed as a last-minute replacement and soundedly defeated Pacquiao via unanimous decision on Sunday.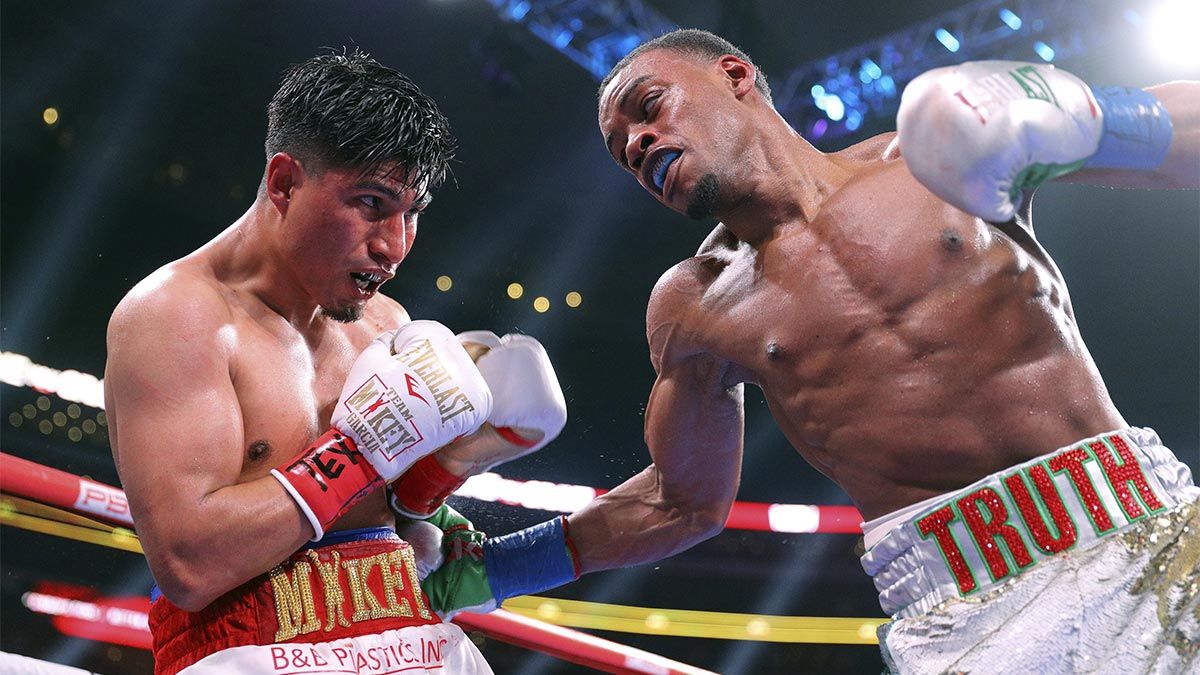 For James, there was no doubt the reigning World Boxing Council (WBC) and International Boxing Federation (IBF) champion would've won the fight by stoppage and hurt Pacquiao in doing so.
"He would've stopped him," said James in an interview with Little Giant Boxing. "I think he would've broken his ribs. He would've been just too physical, too strong."
James, a former fighter who was named Trainer of the Year by different organizations over the past few years, lauded the effort of Ugas against Pacquiao, a fact that he said he tolf the Cuban fighter after the fight.
ADVERTISEMENT - CONTINUE READING BELOW ↓
"Ugas does well with southpaw fighters especially with a guy who is a lot smaller. Pacquiao's advantage is normally his speed. But timing beats speed. No matter how fast you are, he has better timing and uses his range and distance. Ugas has an amazing strategy.
"I told him that it's unfortunate we are not fighting tonight but I said it is set up for you to win," said James.
'Ugas never let Pacquiao be great'
James said Spence would have used his physical advantage including his three-and-a-half reach height advantage over Pacquiao.
"It would have been more like, when you have a guy like Pacquiao, you have to push him and bully him and bulldog him. You have to let him know that you are a bigger guy," James said.
Ugas used that same strategy, said the former boxer.
"He was breaking Pacquiao's rhythm. You can't let a guy that great be great because if you sit back and watch, the reason why he beat those guys, they were watching Pacquiao fight to them. They were watching him. Ugas, he never let Pacquiao be great. He stayed on top of him," James said.