IF you are one of those who love to 'connect the dots,' the recent developments involving Mexican boxing superstar Saul 'Canelo' Alvarez and former boxing champ-turned promoter Oscar De La Hoya make for an intriguing test case.
To establish the paper trail, you have to go back to October 17, 2018 when Alvarez, represented by De La Hoya's Golden Boy Promotions (GBP), inked a five-year, 11-fight deal with sports streaming service DAZN worth a whopping $365 million. Under the mega deal, Alvarez was to fight twice a year, on the Mexican weekend holidays in May and September, and be paid a minimum of $35 million for each contest (with the exception of the first fight in December 2018 where he was paid $15 million for knocking out Rocky Fielding).
Alvarez (53-1, 2 draws, 36 knockouts) has fought three times under the contract and everything was going well until the coronavirus (COVID-19) broke out and halted all sporting activities early this year. Professional boxing cards resumed in the United States in June but before empty arenas as large gatherings remain prohibited.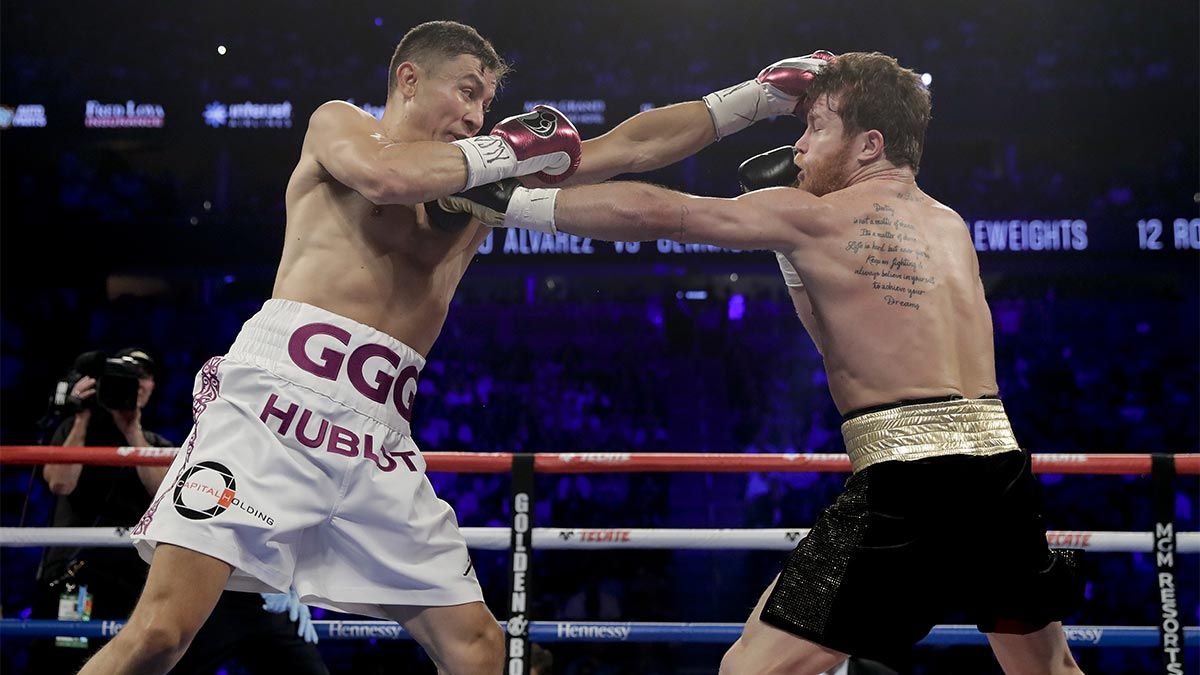 Continue reading below ↓
Recommended Videos
In July, Alvarez started mapping out plans for his fourth fight under the deal. Pursuant to the contract, Alvarez was eyeing a September return that would coincide with the celebration of the Mexican independence.
Here's where the breadcrumbs become interesting: While Alvarez was negotiating for his next fight, De La Hoya announced that he was returning to boxing. Inactive since getting battered by Manny Pacquiao in December 2008, the 47-year-old De La Hoya claimed he was returning to the sport because he does not like the current state of boxing and that today's pro boxers are "just in it for the money." Ouch, De La Hoya sure sounded like he was referring to someone, right?
Now here's the clincher: On September 8, Alvarez filed a lawsuit against De La Hoya and DAZN, citing breach of contract and seeking damages in the amount of $280 million, supposedly the remaining balance in the contract.
Alvarez accused DAZN of twisting the provisions in the contract. DAZN, he claimed, suddenly wants to lower Alvarez's $35 million guarantee if the opponent involved is not a 'premium' one. It would appear that DAZN, feeling the economic pinch brought about by the coronavirus, is trying to wiggle out of its hefty obligation. Alvarez contended that when he signed the contract, it was strictly for 11-fights spread over five years, with no mention that the opponent has to be a 'premium' one.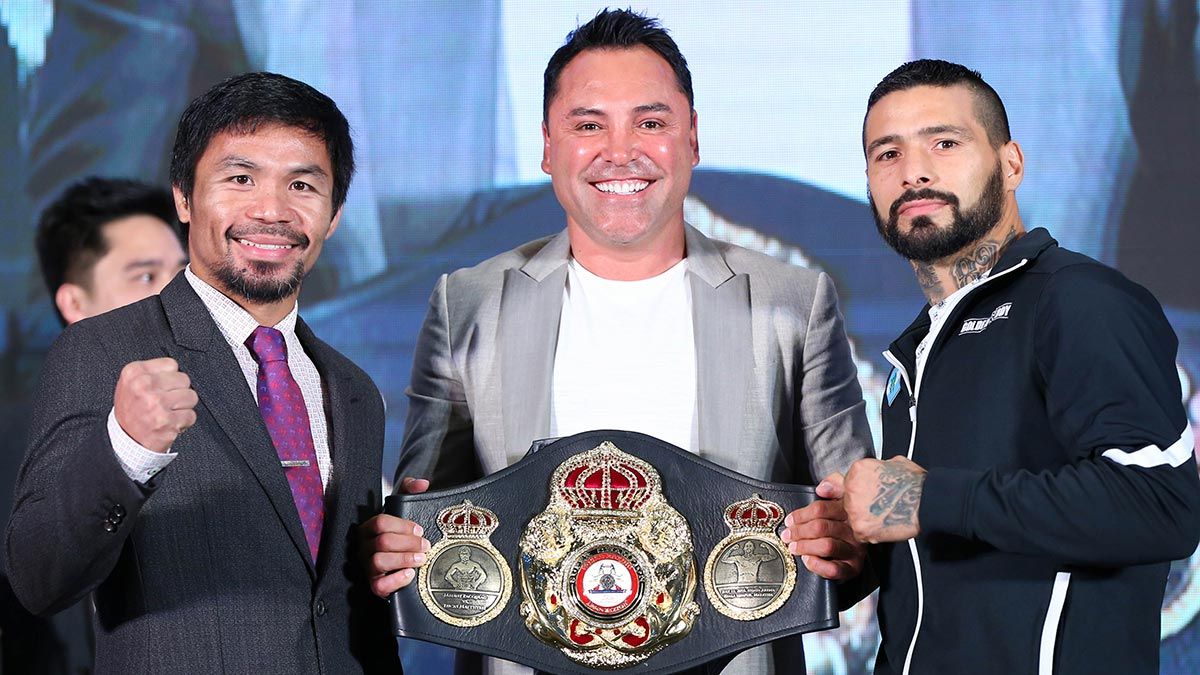 It is not even clear what makes a 'premium' opponent. For the people running DAZN, even unbeaten current WBA super middleweight champion Callum Smith (27-0, 19 knockouts) does not qualify as a 'premium' opponent for Alvarez.
For DAZN, a premium opponent is somebody like Gennady Golovkin. Alvarez's last fight with Golovkin (September 2018), which he won via a razor-close decision, sold at least 1.1 million pay-per-views or the equivalent of $94 million. The ticket sales also generated revenue in the vicinity of $23 million.
Clearly, from DAZN's standpoint, a 'premium' opponent is one who brings a lot of money to the table.
Here is where 'Golden Boy' De La Hoya comes in: Though inactive for 12 years, there is no doubting De La Hoya's marketability. De La Hoya's fights had generated approximately $700 million in pay-per-view income. De La Hoya's 2007 fight with Floyd Mayweather Jr. drew a then record 2.4 million pay-per-view subscriptions or the equivalent of roughly $136 million.
Now let's connect the dots: Alvarez wants to fight again but DAZN does not want to pay him that much unless a 'premium' opponent is involved. De La Hoya suddenly announces his comeback and takes a swipe at Alvarez, err today's pro boxers, for being in it just for the money.
Anyone for Alvarez vs. De La Hoya? De La Hoya has been trumpeting that he only wants to fight the best fighters upon his return. Of course, everybody knows that De La Hoya will be decimated in record time if he fights Alvarez, but it is really all about the money the pair will bring to the table. For all of De La Hoya's rants that boxers today are focused only on the money, his comeback will also be about the dough.
Last we heard, the lawsuit filed by Alvarez has been provisionally dismissed, subject to Alvarez's camp correcting the mistakes in his complaint within this month.
In the interim, the head honchos at DAZN and De La Hoya are pointing an accusing finger at each other. De La Hoya is claiming that DAZN is trying to get out of the contract while DAZN is blaming the impasse to De La Hoya's failure to present a palatable plan for Alvarez's next fight, raising anew the 'premium' foe angle.
Which leads us back to Alvarez vs. De La Hoya. From a money standpoint, it is a veritable cash cow.