CHICAGO - When it comes to the violent world of boxing, where a man's fate can forever be altered by the fury of one devastating punch, there really is no such thing as an easy fight.
That would be an oxymoron, a crime against language.
But when Jerwin Ancajas climbs the ring to defend his IBF super flyweight title for the eighth time on Sunday (Manila time) at the Auditorio GNP Seguras in Puebla, Mexico. the encounter should be anything but difficult for the hard-hitting southpaw.
Betting sites have all tapped Ancajas as the heavy favorite to beat Miguel Gonzales, one site even pegged him at 20-1, and that's not just because he's a "Pretty Boy."
Ancajas actually has all the physical advantages.
He is two-and-a-half inches taller at 5-foot-6 and his 66 1/2-inch reach is two inches longer than the Chilean's. Jerwin is also three years younger at 27 and his 31-1-2 record packed with 21 KOs, proves that he is the bigger puncher over Gonzales (31-2, 8 KOs).
ADVERTISEMENT - CONTINUE READING BELOW ↓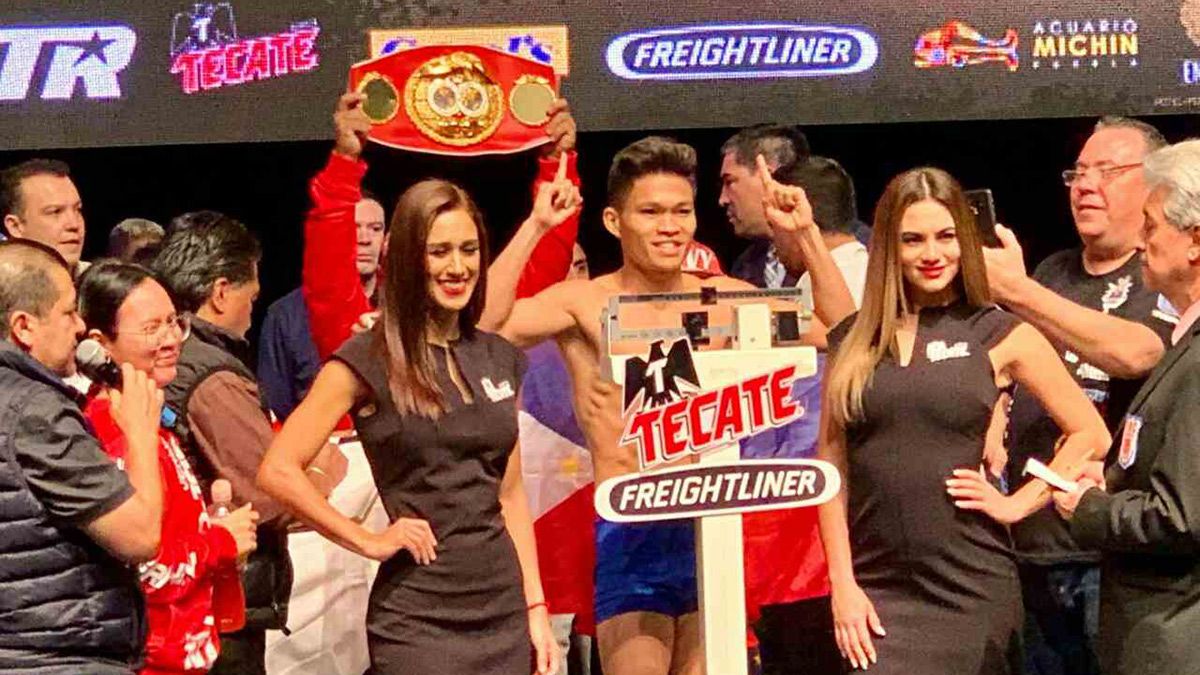 This will be the first time Jerwin will box in Mexico but the road trip shouldn't be a concern. As shown by his prior conquests in Macao, China, Brisbane, Australia and Belfast, Ireland, Ancajas' skills are both well-traveled and travels well.
But rust and burnout, two disparate words that don't go well together when speaking of a fighter's conditioning, can be a hiccup. But only in a way that would determine the length of the bout, not the outcome.
Ancajas hasn't fought since he dismissed Ryuichi Funai in six rounds last May 4 in Stockton, California. Following the cancellation of his November 2 date against Jonathan Rodriguez, Jerwin has been hitting the road, the gym, the mitts for the longest time.
"He's been working out for five months, so the possibility of a burnout can be a concern," said journalist Manolo Chino Trinidad, a close friend of both Ancajas and his trainer, Joven Jimenez.
Trinidad, who sharpened his media spurs as a PBA sideline reporter way back when, insists he is only an observer. But that would be like calling Miss Universe Catriona Gray a mere beauty pageant winner.
As it turned out Chino was more involved than he would let on and he was kind enough to share some important behind-the-scenes look at Team Ancajas, Mexico version.
Knowing that the rust of a long lay-off needs to be polished off in the opening rounds, the plan is to "proceed with caution," Chino says. So we can expect Anjacas to paw at his opponent with stiff jabs early, get his legs bouncing back to familiar form, before unleashing the power we have all come to admire.
ADVERTISEMENT - CONTINUE READING BELOW ↓
Jimenez and Trinidad said they've scouted the Chilean and that his slate of only eight knockouts is deceiving because he "punches well." But I am also told that Gonzales is slower than the second coming of Christ, which leaves him dangerously vulnerable against the quick-striking Filipino.
A wide smile creased across his face when Jerwin sent me a video message two days ago, "See you soon, sir Homer. " the champ beamed.
There were plenty of reasons for Jerwin to be happy that day. He had an amazing camp as usual, he weighed just 117 pounds and was excited that he is finally fighting again after what seemed like an interminable wait, and his weight was never an issue during the furlough.
Bigger. Taller. Stronger. Younger.
In title defense number eight, I think Jerwin Ancajas will look great in eight rounds or less.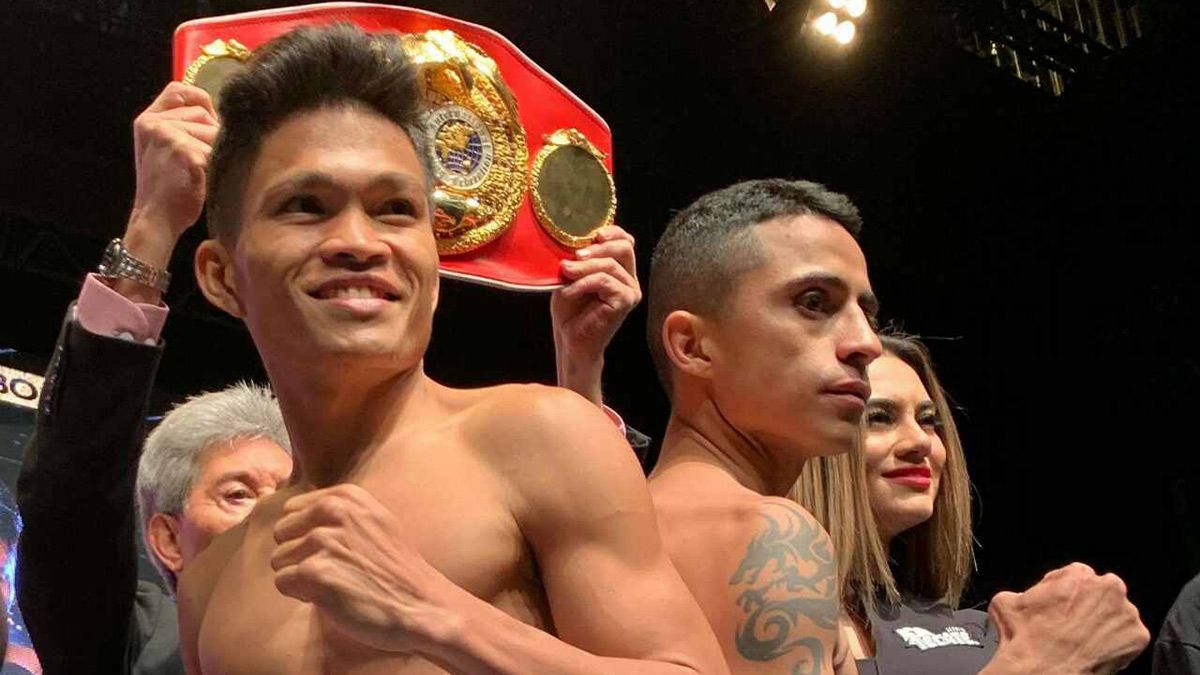 ADVERTISEMENT - CONTINUE READING BELOW ↓
EXTRA ROUNDS. Team Ancajas, which consists of Chino, Joven Jimenez, Fernando Parcon, Javier Jimenez, Dondon Uagas, Joebert Alvarez and nutrinionist Jaeneth Aro, are all billeted at the Missioon Express in Puebla.
The hotel staff was kind enough to cook adobo for the team.
During the public workout on Thursday, several men, women and children sought for photographs/selfies with Jerwin. Apparently, those boxing-loving Mexicans appreciate the excellence Ancajas has brought to the sport.
Ancajas tipped the scales at Saturday's weigh-in at a sharp 114.4 pounds.
As news swirled that WBO, WBA and IBF heavyweight champion Andy Ruiz weighed 15 1/2 pounds heavier in his upcoming rematch against Anthony Joshua, Jerwin's easy, breezy trip to the scales speaks volumes about his commitment and discipline.