CHICAGO - When Nonito Donaire climbed the ring at Saitama Super Arena in Japan on Thursday, he carried with him 277 rounds worth of baggage and damage as a pro fighter for 18 years.
His opponent, Naoya Inoue, had a relatively sparse 95 rounds to his name and he had only been a pro since 2012, the same year Donaire dominated the sport as Fighter of the Year.
I didn't just pick Inoue to win in four rounds, I feared for the well-being of Donaire, a genuinely nice kid whom I first met in 2007 when we were both billeted at the Best Western Inn in Sacramento, California where we attended the Philippines versus Mexico World Cup of Boxing featuring Rey "BoomBoom" Bautista and Daniel Ponce De Leon.
The fight business is a young man's game and the fact that a 36-year old Donaire was facing a murderous 27-year old puncher in his prime didn't look promising. The odds makers shared that sentiment, installing the Filipino Flash a plus 400 underdog against the minus 600 favored Inoue.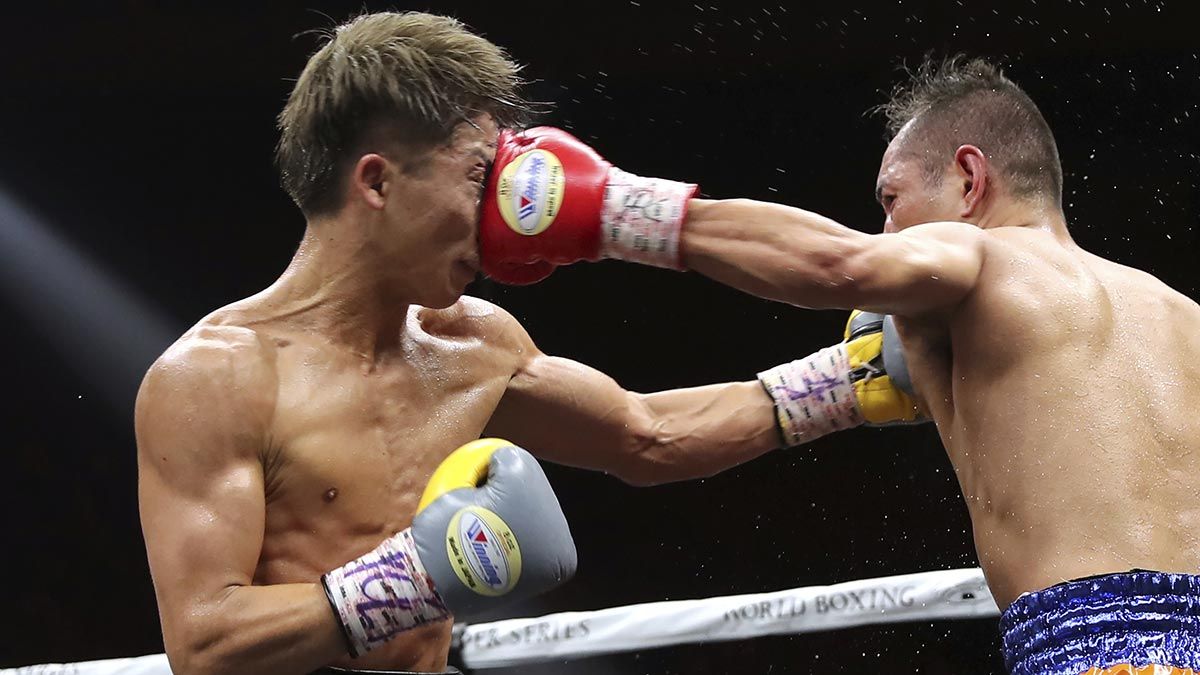 Continue reading below ↓
Recommended Videos
If there was a dent in the Naoya's armor, I figured it would be in stamina and endurance. He finished his last two opponents in just three rounds combined. He hadn't gone more than 10 rounds since September 2016 and he fights only a scant 5.2 rounds per bout.
At his best, Donaire is a hypnotic splendor of power and textbook fundamentals. I surmised that if he could somehow drag this one out and lead Inoue into the unfamiliar, uncomfortable waters of the late rounds, the pride of San Leandro by way of Talibon. Bohol might just have a chance.
But when the brutal brawl did spill into rounds 10, 11 and 12, those so-called "championship rounds" where only the strong survive, Donaire's experience was overwhelmed by Inoue's youth.
According to CompuBox numbers, Inoue landed more punches (82-34), jabs (33-42) and power blows in those precious last nine minutes. It was the surge the Japanese needed to escape with a unanimous decision victory and stay unbeaten.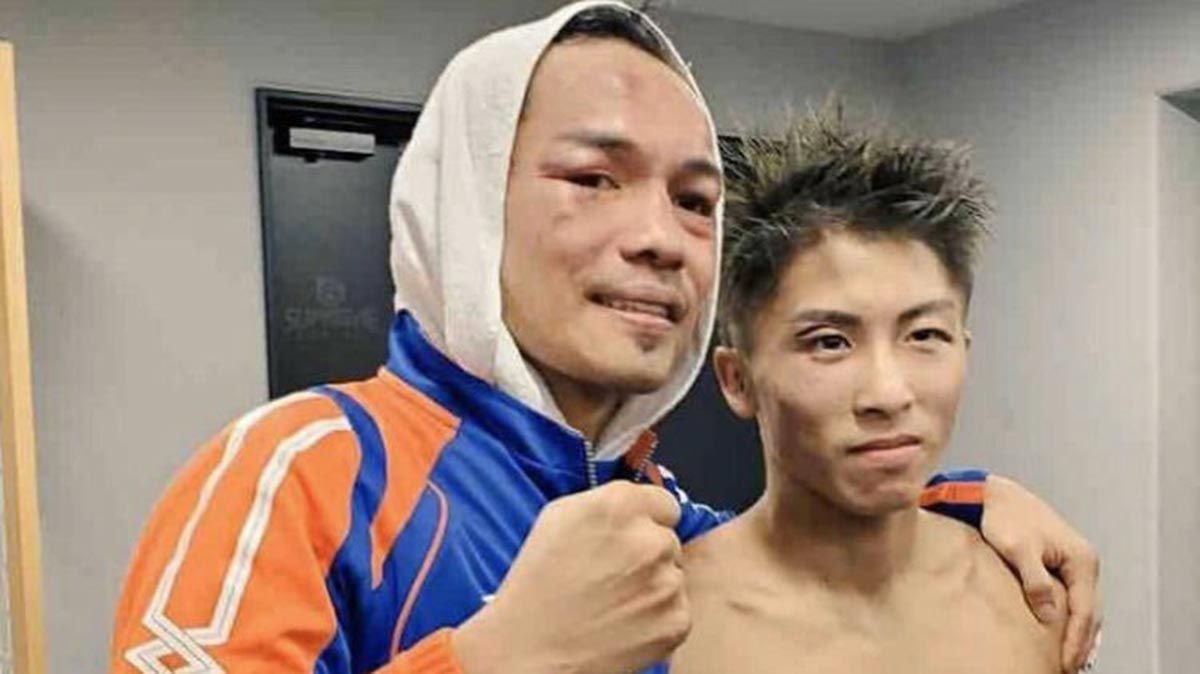 Overall, the stats also reflected that Inoue was the busier pug who threw and landed more punches (227-141) and power shots (116-99). And despite giving up two inches in height and an inch in reach. Naoya out-jabbed Nonito, 111-42, a most telling revelation.
THE 12-ROUND MASTERPIECE was not, however, a loss for Donaire. It was an affirmation of his deserved place in the International Boxing Hall of Fame.
He might not have won the Muhammad Ali Trophy, but Nonito admiringly embodied the grit, courage and resilience of the man the trophy was named after.
Donaire didn't just go to Japan for a handsome payday and extend a career that many believed was traveling fast on the south side of its prime. He went there to prove that he still has a lot of punches left in him.
He also showed that the power cartridge was far from empty.
When his signature left hook, the same weapon that had claimed many of his 26 knockout victims, found a home above Inoue's right eye in the second round, it immediately resulted in a cut that gave the Japanese "double vision" the rest of the way.
Bloodied in the nose in the third round, Inoue also got tagged by a vicious overhand right in round 9, a punch thrown with so much force it nearly untied his shoe laces. Rocked, Inoue grabbed Donaire the way a drowning man clings to a raft.
"Donaire was very, very tough for me," Inuoe confessed to an interpreter after claiming the bantamweight title of the Word Boxing Super Series.
To both fighters' credit, though, they each weathered the kind of violent storm where lesser mortals would have succumbed.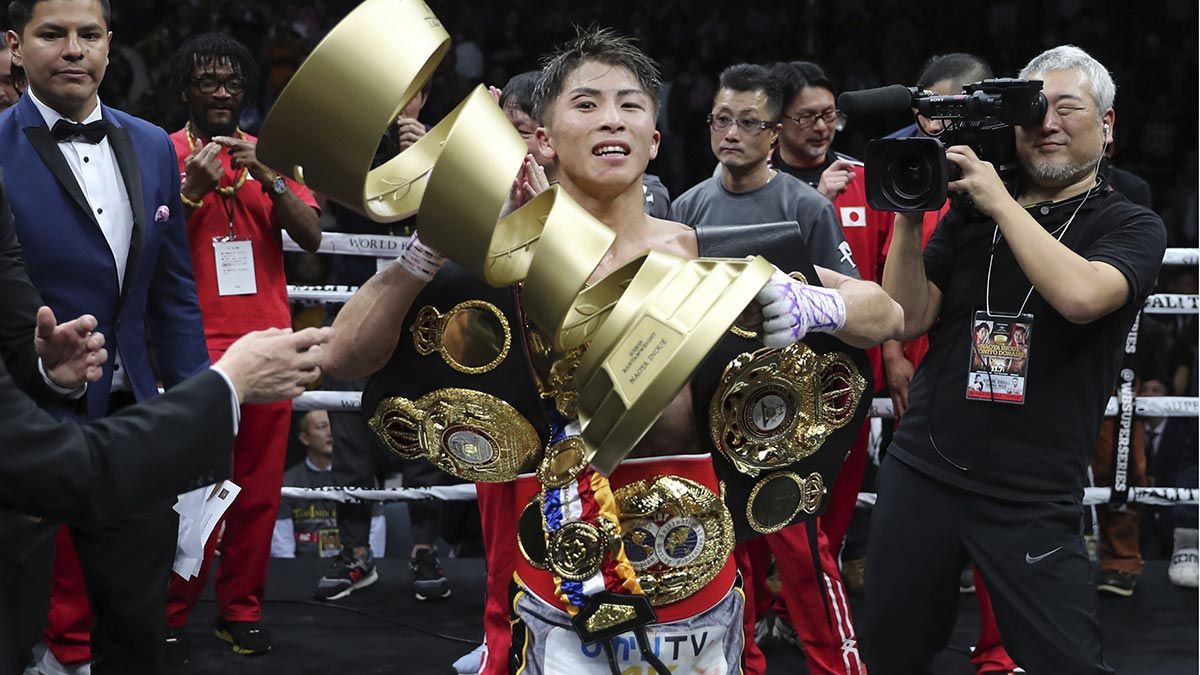 REAL DEAL. Because he has only fought once in the US, which is boxing's largest market, Inoue is not yet a household name. He is like a stout German beer that you'd have to go to Munich to fully appreciate.
Thanks to the Donaire conquest, Inuoe's name now rings like a bell and Top Rank is bringing him to America.
This man is for real, the smallest big bully in boxing. His future bright as the Rising Sun.
Nicknamed the Monster, he isn't just a Halloween prank. He has no mask or machete, he only uses a pair of leather-gloved fists as instruments of pain. And it's sending shivers in the 118-pound ranks.
And he wasn't just fighting Uber drivers on the way to the top. Prior to outlasting Donaire, Inoue's last five foes had a combined record of 126-8-3. All five, three of whom were champions. had never been knocked out before, until they met the fate of Inoue's fists of fury.
His chin was not suspect but it was doubted. Lighting quick and crafty, he had never been hit clean and hard. That chin turned out to be unbreakable as a Katana, eating several of Donaire's best shots.
So don't be fooled. Behind that cheerful smile lurks a Monster who had separated 16 foes from their consciousness.
It was sad to see Nonito lose. But it was privilege to have seen what is shaping up to be the 2019 Fight of the Year.