CHICAGO - Boxing is a dirty, sleazy business. It doesn't necessarily practice the honesty required in golf, nor does it possess the refined elegance that embodies tennis.
Unlike the many checkered characters that have sullied the sport through the years - cheating fighters, corrupt judges, and shady promoters - Manny Pacquiao had always represented himself and his craft in a gentlemanly manner befitting the accolade as People's Champion.
When the rest of the world cried injustice following his controversial losses to Timothy Bradley (June 12, 2012) and Jeff Horn (July 2, 2017), Pacquiao embraced his fate and declared that he unequivocally respected the decision, even though it was obvious that the erring judges scored the questioned fights with jaundiced eyes.
Despite the vicious nature of boxing, where the primary goal is to render the other combatant unconscious, there is an implied covenant on sportsmanship.
Pacquiao is one of the few who honor that unwritten code. That's why he never talks trash or looks down on an opponent by making predictions.
Bang. Bang. Bang.
That's how loud Pacquiao's punches ripple.
Hush. Hush. Hush.
That's how quiet Manny gets when talking about an opponent.
Until Keith Thurman came along.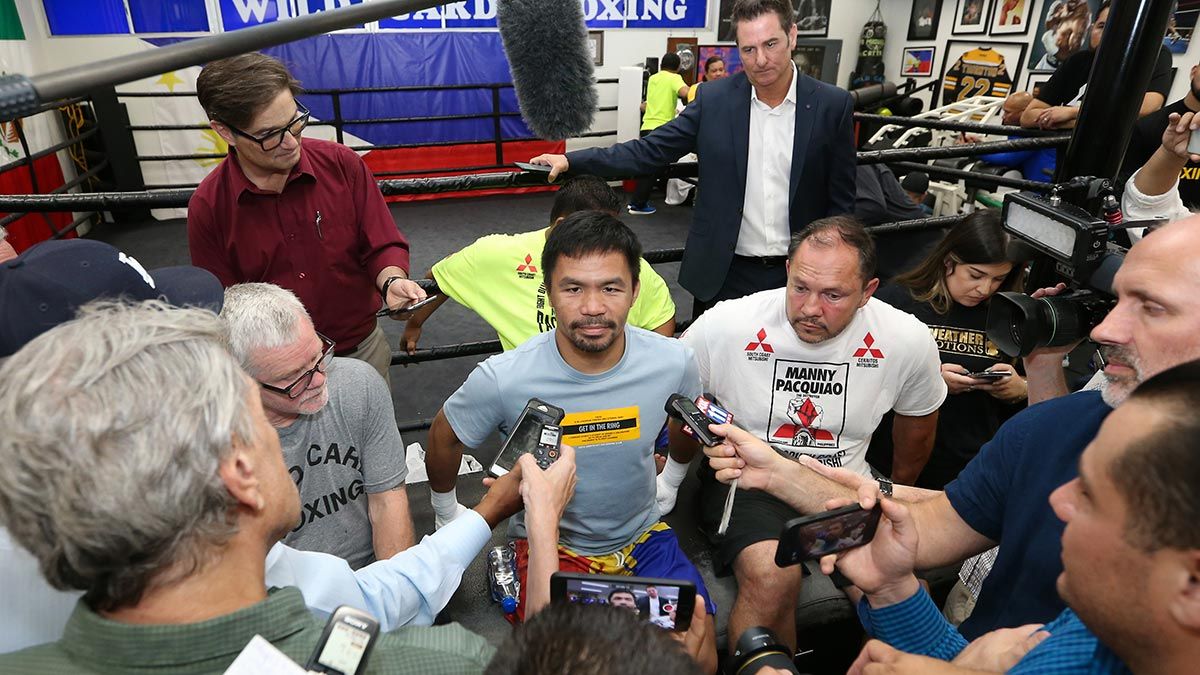 Continue reading below ↓
Recommended Videos
Since his fight against the brash American was officially announced at a kick-off press tour in New York last May 22, Pacquiao has suddenly become uncharacteristically loquacious. His lips so loose, it can sink an armada.
"He was offended by Thurman's behavior," Manny's media relations officer Aquiles Zonio, who is presently in Los Angeles with the fighting senator, told me in a phone interview.
Trash talk doesn't easily rattle Manny. He is, after all, uncommonly thick-skinned because he also conducts business in politics, a world where the menu includes deceit for breakfast, betrayal for lunch, and back-stabbing for dinner.
But Thurman's verbal vile was too much. It alluded to "crucifixion" and "retirement," striking a sensitive nerve on a man of Pacquiao's strong faith.
That is why Pacquiao returned fire with a rant that included diminishing Thurman as having "shades" of Ricky Hatton - who got viciously knocked out by PacMan in two rounds in May 2, 2009 - and saying that his upcoming July 20 bout at the MGM Grand in Las Vegas "will not go 12 rounds."
I love the Manny of old, the one who routinely turned the other cheek. But I also love the "new" Pacquiao, the one who has chosen to answer a slight with a bite. I want him to observe decorum at the Senate, but this is boxing, where the filth swims with the mud.
Pacquiao and Thurman are not going to a cheeky, friendly Kiwanis Club meeting. They will brawl for supremacy in the welterweight division. Extra spice is optional, but rage is required.
But who knows, all these headline-grabbing blah-blah-blah can be staged theater designed to sell pay-per-view.
I think not.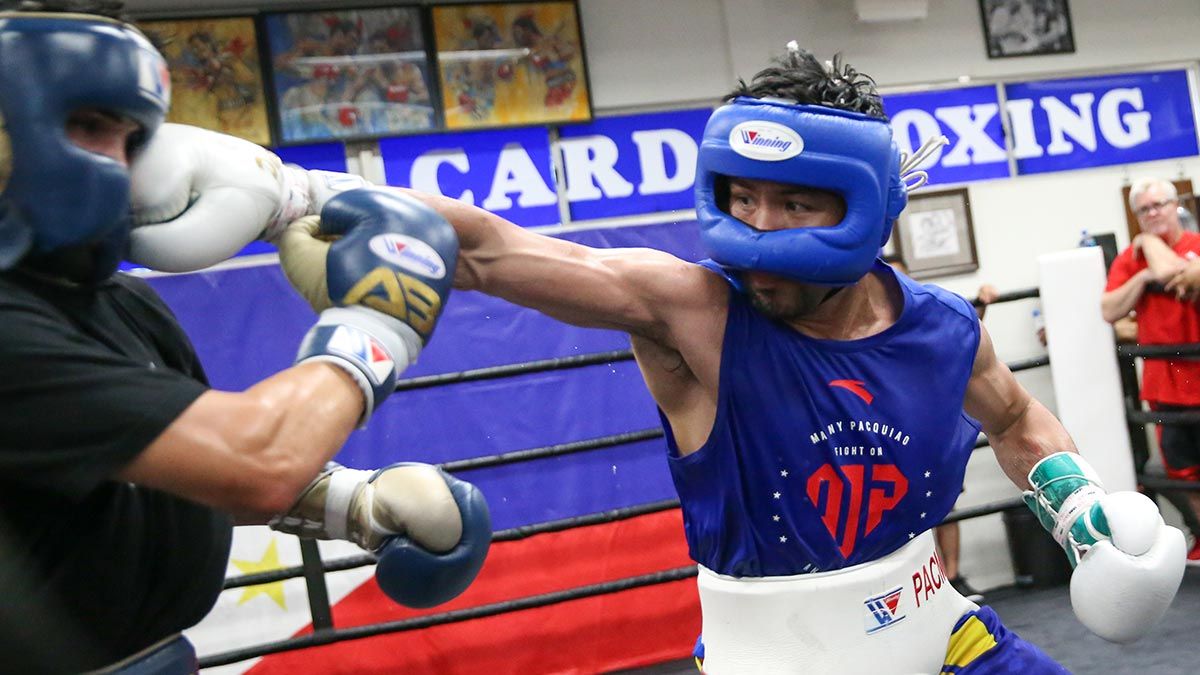 And I'm excited because a collision of two fighters who genuinely hate each other usually results in a gory bloodletting that will enthrall a fan base who share a common fetish for violence.
I said boxing was sleazy. I said it was dirty.
I never said it was boring.