MIC test. Bladder check. And definitely no cheeseburgers and french fries on the broadcast table.
Providing color commentary for ALA Boxing Promotions' 'Pinoy Pride' boxing series for almost a decade, I basically observed those three basic rules. Pinoy Pride, created by ALA Boxing in 2010 with ABS-CBN Sports as its broadcast partner, provided local boxers and fight fans with a playground of their own. Whether staged in Cebu or in far-flung Dubai, 'Pinoy Pride' always attracted a mammoth crowd of Filipinos hungry for boxing action.
Pinoy Pride stemmed from the huge stable of fighters of boxing patriarch Antonio Lopez Aldeguer (ALA). The seeds of ALA Promotions were planted over three decades ago, when Aldeguer started teaching street kids the rudiments of the sport. ALA Promotions whipped up formidable amateur boxing teams and the migration of the gloved urchins to the pro ranks followed.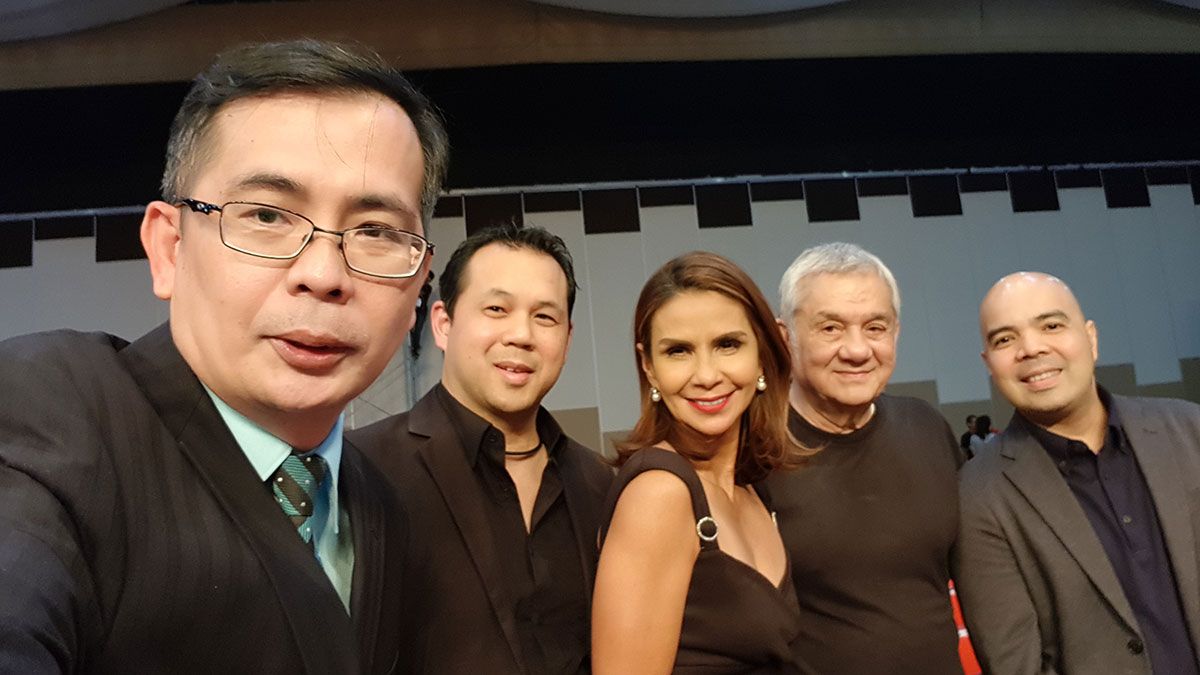 Continue reading below ↓
Recommended Videos
As Aldeguer's pro stable grew, the fighters needed a playground of their own. This spawned 'Pinoy Pride,' the boxing series that gave the youngsters the stage to hone their skills.
Pinoy Pride usually featured eight to 10 fights, with ABS-CBN Sports choosing at least three to show on national television. Since I had no idea which fights will be picked, I had to provide commentary for all the bouts, thus the extensive 'mic tests.' The audio had to be in good, running condition from the preliminary fights to the main event. A reliable audio equipment gave me the luxury to 'relax' my voice and save it for the main event.
Oh, I had to make sure my bladder was up to the task, too. I was usually designated to do the blow-by-blow commentary so I cannot just pause and take a break while the boxers are mixing it up in the ring. Also, with a packed venue, you would need the Waze application to squeeze past the crowd and find the comfort room.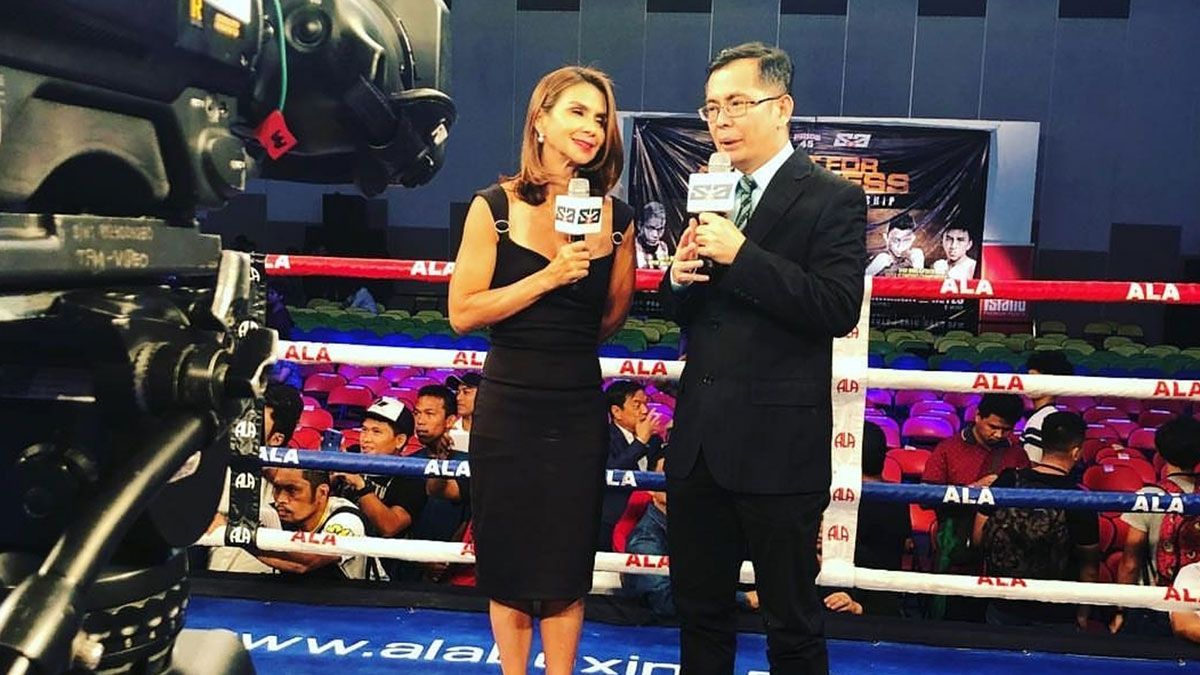 The fights, though, made all the preparation worth it. You want thrill-a-minute action and awesome display of power-punching? Rey 'Boom Boom' Bautista and 'Magnifico' Mark Magsayo provided that.
Bohol native Bautista turned pro in 2003 and went unbeaten in his first 23 fights, 17 by knockout, before he was stopped in one round by Mexican slugger Daniel Ponce De Leon in a battle for the WBO junior featherweight (122 lbs.) crown in August 2007.
Bautista continued to push leather and was the first star of Pinoy Pride. He won seven straight fights between 2010 and 2012 before dropping a decision to Jose Luis Ramirez in 'Pinoy Pride 13' in April 2013. Bautista retired from boxing after barely defeating by technical decision Juan Jose Alvarez in 'Pinoy Pride 27' in Dubai on September 5, 2014.
Tacloban native Magsayo, currently ranked No. 4 by the IBF in the featherweight (126 lbs.) division, basically grew up in Pinoy Pride. Magsayo turned pro in 2013, on the third year of Pinoy Pride, and mushroomed into an exciting puncher while fighting in the undercards. In July 2015, in 'Pinoy Pride 31,' Magsayo captured his first regional belt, the IBF Youth Featherweight crown, with a devastating fifth-round knockout of a game Rafael Reyes. Magsayo's final appearance for ALA Boxing came in 'Pinoy Pride 43' in November 2017, when he outgunned Japanese Shota Hayashi.
Bautista and Magsayo provided the blistering action, but for Pinoy Pride fans who preferred methodical and scientific boxers, Milan Melindo and Donnie 'Ahas' Nietes filled their yearnings.
A former janitor at the ALA Gym, Nietes became ALA Boxing's first world champion when he decisioned Thai Pornsawan Porpramook in July 2007 for the WBO minimumweight (105 pounds) title. Nietes went on to win his second world title, the WBO junior flyweight (108 lbs.) title in 'Pinoy Pride 9,' outlasting Mexican Ramon Hirales in 12 rounds in October 2011. Down the road, Nietes picked up two more world titles, the IBF flyweight (112 lbs.) and WBO junior bantamweight (115 lbs.) crowns, becoming the country's longest-reigning world champion.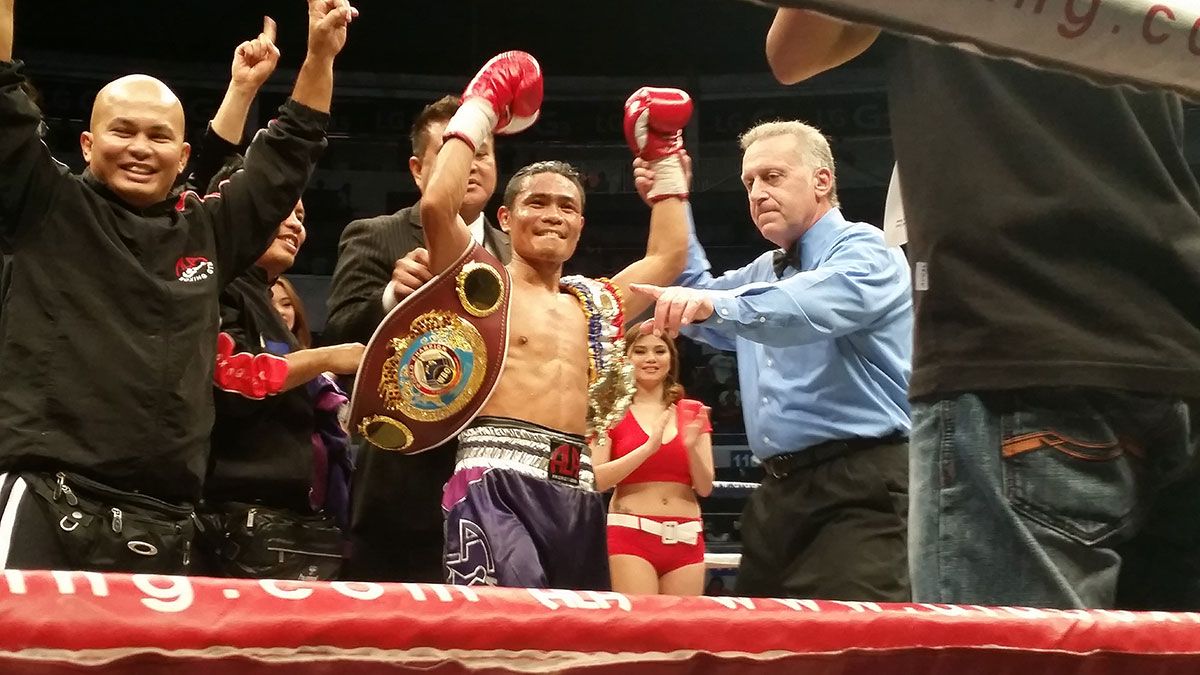 Melindo, a diminutive counterpuncher, followed in Nietes' footsteps and won the IBF junior flyweight crown in May 2017 with a surprise first-round knockout of Akira Yaegashi. Melindo, another Pinoy Pride staple, made good on his third attempt at a world title after initially losing to Mexican champions Juan Estrada (2013) and Javier Mendoza (2015).
The final edition of Pinoy Pride turned out to be 'Pinoy Pride 46' in August 2019, when 'Prince' Albert Pagara headlined a card in Ormoc City. Pagara went unbeaten in his first 26 fights and was ranked No. 2 by the WBO in the junior featherweight class when he was stopped by Mexican Cesar Juarez in July 2016. In Pinoy Pride's curtain call, Pagara stopped in just one round Thai Ratchanon Sawansoda.
Pinoy Pride lasted for almost a decade and produced some memorable fights and fighters. If you wanted a barroom-brawl in the undercard, the fights of 'Road Warrior' Rocky Fuentes were a must- watch. Counterpunching clinics, on the other hand, were provided by Genesis Servania and Arthur Villanueva.
Nietes is the obvious choice as the best fighter to come from ALA Boxing. He epitomized the ALA fighter: humble, determined and fearless.
Nietes also provided the two best fights in Pinoy Pride. In March 2013, in 'Pinoy Pride 18,' Nietes bucked two nasty cuts to retain his WBO junior flyweight crown with an exciting draw against Mexican Moises Fuentes. In a rematch in May 2014, in 'Pinoy Pride 25,' Nietes settled the score with an emphatic ninth-round knockout.
Oh, the first Nietes-Fuentes fight actually gave birth to this writer's policy of avoiding cheeseburgers and french fries while covering the fights. I was looking to sneak in a quick bite when a bloodied Nietes got pinned along the ropes, just in front of the broadcast table. As referee Jack Reiss separated the fighters, I saw blood splattered on the burger and fries. I looked at my partner Ronnie Nathanielsz and we clearly had the same thing in mind: "The burgers and fries are downright delicious, but I don't remember putting ketchup on them."
___
Spin fans unite at the Spin Viber Community! Join the growing community now and complete the experience by subscribing to the Spin Chatbot.