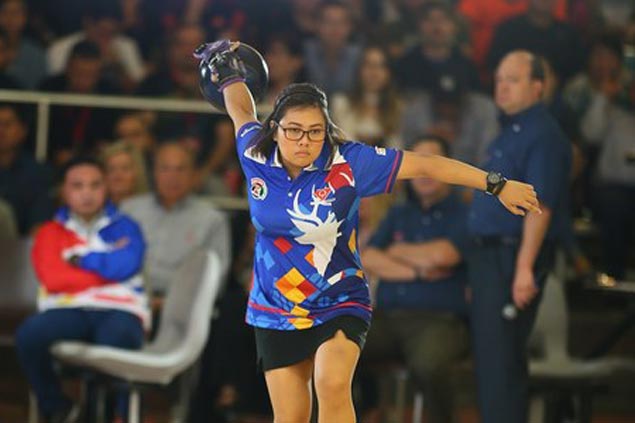 KRIZZIAH Lyn Tabora claimed the women's crown in the 53rd QubicaAMF Bowling World Cup on Sunday in Hermosillo, Mexico.
Tabora beat Siti Safiyah Amirah Abdul Rahman of Malaysia, 236-191, in the final to become the fifth Filipino bowler to win the tournament. She joins Paeng Nepomuceno, Lita de la Rosa, Bong Coo and CJ Suarez in the list of Filipinos who have won the World Cup.
Nepomuceno is also on the Guinness Book of World Records for winning the Most World Cups in three different decades.
Suarez was the last Filipino to win the World Cup in 2003.
"It has been a good year for me. Our ladies team won bronze in the SEA Games and then we got silver in the Asian Indoor Games. But this is far and away the best," said Tabora in an interview with the tournament's official website.
The 26-year-old Tabora edged Rocio Restrepo of Colombia, 249-222, to reach the final round against Siti, who beat Jenny Wagner of Sweden, 227-197.
Tabora finished eighth in the qualification after registering 3,849 pinfalls in 24 games.
She rose to third place out of the eight bowlers to advance into the next round after totaling 5,098 pinfalls after 32 games.
The Filipina bowler advanced to the knockout semifinals after finishing third among the final eight bowlers with 6,897 pinfalls after 40 games.