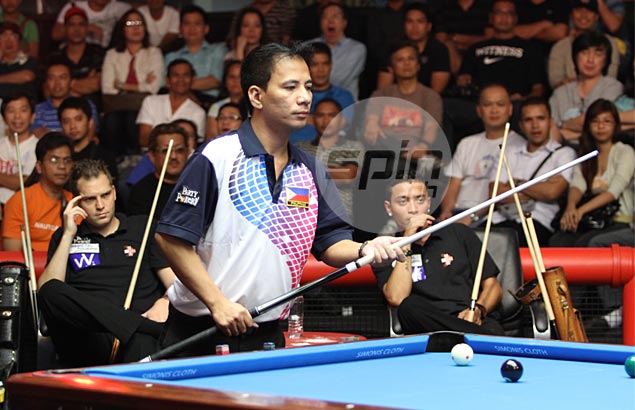 THE Philippines failed in its bid to rule the World Pool Team Championship on Saturday as it bowed to host China 2 in the final, 4-2, at the Tongzhou Luhe High School in Beijing, China.
The Filipino pool artists could not mount a comeback after falling behind, 3-0, despite looking at tying the match going into the sixth and final contest.
Carlo Biado and Rubilen Amit failed to force a shootout as they bowed to Liu Haitao and Liu Shasha, 7-5, in the 10-ball doubles.
China 2 run away with the top prize worth $80,000.
The Chinese started off with a 3-0 lead as Liu Haitao beat Dennis Orcollo, 6-4, in the 8-ball singles, followed by Dang Ching Hu and Wang Can's win over Lee Vann Corteza and Biado, 6-2, in the 8-ball doubles, and Dang's triumph over Corteza, 8-5, in the 9-ball singles.
The Philippines was able to trim the lead to a match when Rubilen Amit won over Fu Xiaofang, 8-4, in the 9-ball singles, and Orcollo beating Wang, 7-5, in the 10- ball singles.
The Philippine team settled for the runner up purse worth $40,000.