These days, the closest Efren 'Bata' Reyes comes to his best form is only on YouTube or Facebook, where the legend of 'The Magician,' for some reason, has taken on a new life.
Old, faded video highlights that continue to make the rounds of social media not only keep Efren 'Bata' Reyes connected with his loyal fans: they also introduce him to a whole new audience, inspiring a cult following among mostly millennials in search of the true Filipino hero.
Most of these viral videos are labelled 'The Best Of of Bata Reyes' or 'Best Trick Shots...' What these fans, both old and new, do not know is that they never saw the pool great at his very best. Only a lucky few had that pleasure.
By his own reckoning, Reyes was at his absolute best from the seventies through the eighties, when a faceless pool hustler known only as 'Bata' was starting to be talked about in whispers in neighborhood pool halls as someone who could give then No. 1 Jose 'Amang' Parica a run for his money.
How good was Reyes at that time?
"Pakita mo ang uno, benta na," Reyes says. That claim, coming from a pool shark, doesn't sound impressive enough, until you realize that the popular game at that time was 15-ball rotation and not the 9-ball or 10-ball varieties which he only mastered when he started hustling in the US while using the alias Cesar Morales.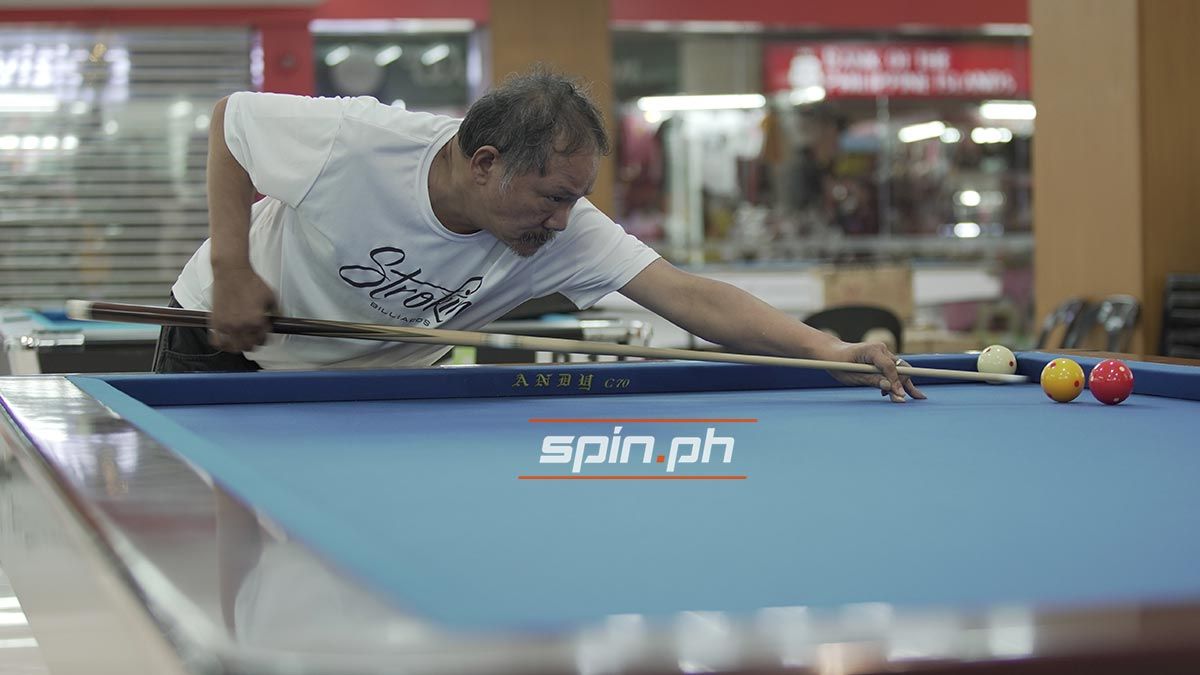 It wasn't until much later that 'Bata' Reyes was finally introduced to the pool mainstream when he beat Nick Varner to win his first US Open Nine-Ball title in 1994. His fame soon hit new heights after he beat American legend Earl Strickland in an epic Color of Money Race-to-120, winner-take-all duel in Hong Kong in 1996 [more on that later].
Three years later he became a household name back home when he ruled the World Nine-Ball Championship in Cardiff, Wales, the highlight of a career that amassed two World Cup titles with pal Django Bustamante, four World Eight-Ball championships, two World Pool League titles and two more US Open Nine-Ball crowns, among many others.
Not bad for someone who, by his own admission, was by then past his prime.
Only a few know that Reyes had the chance to be part of 'Color of Money,' the 1986 film directed by Martin Scorcese and starring Tom Cruise and Paul Newman, who won an Academy Award for Best Actor - the only one of his career - for his role as the aging pool hustler Edward 'Fast Eddie' Felson.
Reyes said he was offered $1,800 to be the movie's technical adviser, but he turned it down because the producers barred him from playing in tournaments during filming. "Eh isang tournament lang, kikitain ko na 'yon, o higit pa," he says. The role went to US legend Mike Sigel, who also did the difficult shots in the movie.
Reyes missed the chance to be part of an Oscar-winning film, but a pool showdown in 1996 ironically inspired by that movie turned out to be his defining moment.
That 'Color of Money' duel with Earl 'The Pearl' Strickland was as good a show as pool could offer, a bare-knuckles mano a mano between the two best players of their generation who are poles apart in terms of personality - American Strickland, brash and temperamental, was the antithesis to the cool and ever-smiling Reyes.
"Mainitin ang ulo 'non, lalo na kapag natatalo," Reyes recalls laughing.
The winner-take-all showdown in Hong Kong was spread over three days, first to 120 racks wins a then unheard-of pot of US$100,000. Strickland, he with the sure hands, raced ahead and never eased up on the pedal, opening a 17-rack lead to head to the final day just 16 racks short of victory.
"Tanda ko pa yon, November 6, 1996, lumamang si Strickland ng malaki, ang score 104-87," Reyes says. "Pati nga ang mga sponsors ko, alam talo na. Di na nga nanood noong last day. Nagulat sila, pagbalik ko sa kwarto namin sa hotel, ako panalo."
The final score: 120-117. The legend grew even more.