UNABLE to land a spot in one of the PBA teams and afraid to stagnate in the D-League, Paul Zamar packed his bags and headed to Thailand - not for a holiday but to play in its fledgling basketball league.
"I am really hoping that after my stint here in Thailand, makapasok na talaga ako ng PBA," said Zamar, a former University of the East standout. "I don't want to be stuck in the D-League forever. At least, give me a chance to prove my worth in the pros."
He's not alone.
More and more Filipino players have headed to Thailand to showcase their skills and at the same time make a livelihood through the Thailand Basketball Super League, whose ballclubs have been aggressively recruiting players for a PBA-style import-laced conference that allows teams to field two world imports and two heritage imports each.
Aside from Zamar, other Filipino players who are currently in Thailand playing in the TBSL are AJ Mandani, Jeff Viernes, Jerick Canada, Leo Avenido, Rudy Lingganay, Patrick Cabahug, John Foronda, and Avery Scharer.
Even former Gilas Pilipinas naturalized player Marcus Douthit is playing for Hanoi, one of the foreign teams in the TBSL cast.
Basketball in Thailand has made big leaps since the inception of the Asean Basketball League (ABL), leading to respectable performances in the Southeast Asian Games and the Seaba Championship.
Continue reading below ↓
Recommended Videos
It was enough reason for Mono29, a giant network in Thailand, to invest in basketball. Mono29 has two teams in the league in Mono Vampire and Mono Thewphaingarn where Zamar is one of the stars.
"Nag-decide ako maglaro dito because I wanted to get out of my comfort zone," said Zamar, a fourth-round pick of Ginebra in the 2012 PBA Rookie Draft. "While waiting for my shot in the PBA, I want to improve more in the international level."
So far, Zamar is getting a lot of exposure playing for Mono Thewphaingarn.
"(I want) to get more experience in the point guard spot and also play against bigger American imports. I am happy with my team now. They have given me the responsibility to run the show. It's quite a big responsibility for me but I will accept it and I won't back down from it," said Zamar.
Zamar's Mono Thewphaingarn is just one of the 10 teams that are seeing action in the TBSL. Also in the cast is a Filipino squad called Kabayan Pilipinas, which is coached by Raha Mortel.
Mortel, who has spent 27 years in Thailand coaching basketball, said the Thailand Basketball League approached him to form a team composed of Filipino players for the TBSL.
"I took this opportunity to accept the offer because it is an honor to represent the Philippines and promote Filipino talent in this prestigious league," said Mortel, who has Avenido and Lingganay in his team. "This is like the PBA here in Thailand."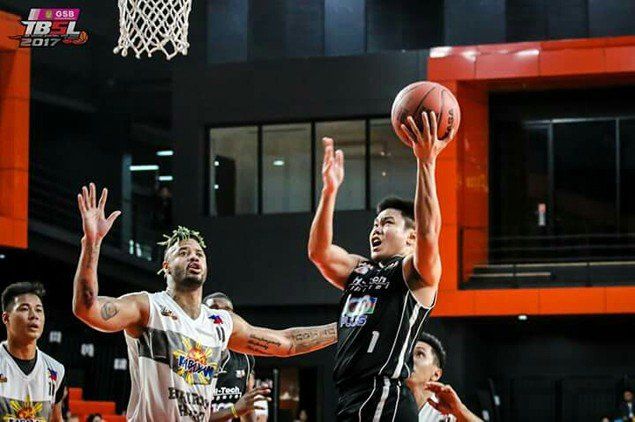 With imports in the field, the Thailand league is definitely no picnic.
That is according to Taylor Statham, a standout of Madgoat where one of his teammates is former Mahindra guard Mandani, who he described as the best point guard in the league among the Filipinos.
"It is really a competitive league with two world imports and two Asean imports on the floor at once," said Statham, a product of California State San Bernardino. "I really like our coach and the team."
Statham said he is impressed with how the league has been marketed on television and online through the efforts of Mono, adding he won't be surprised if the Thai league gives the ABL and even the PBA a competition in the future.
"I think in a few years with the way they are marketing, promoting the games online, having teams from other countries fly in to play and bringing in big name players, they will be up there with the ABL and maybe the PBA," said Statham.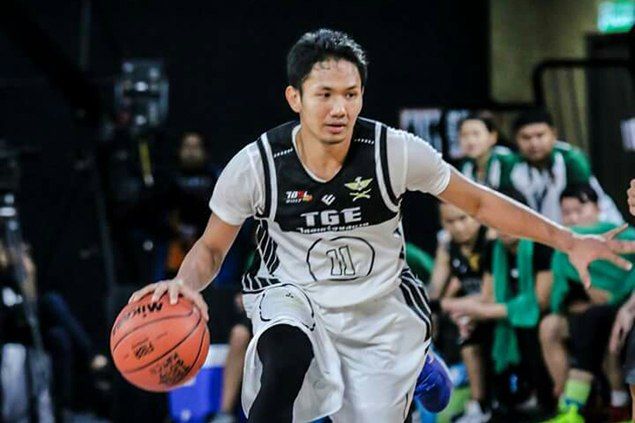 Mortel said the TBSL has opened new opportunities for Filipino players and coaches who have been displaced by the surplus of talent in the Philippines' top leagues.
"It is a perfect opportunity to bring in Filipino players since the Philippines is really known to have great players. At the same time, they will be given a chance to show that they can play at a professional level," said Mortel.
Statham agreed.
"Definitely, a bunch of ex-PBA guys are trying to prove themselves," he said. "And they have an opportunity to do so."