WILL the MPBL bubble push through?
That is the burning question surrounding the regional league right now as it bids to finish a Lakan Season that was shelved due to the COVID-19 pandemic.
Photos have been circulating online about meetings between MPBL officials and organizers responsible for the staging of the bubble in Subic.
Also released on social media is the tentative schedule of the MPBL playoffs stating that the four remaining teams will practice from March 1 to 4 before the North and South Division finals resume on March 5.
The San Juan Knights and the Makati Super Crunch in the North, and the Davao Occidental Tigers and the Basilan Steel in the South will figure in a rubber match for spots in the championship series once the bubble commences.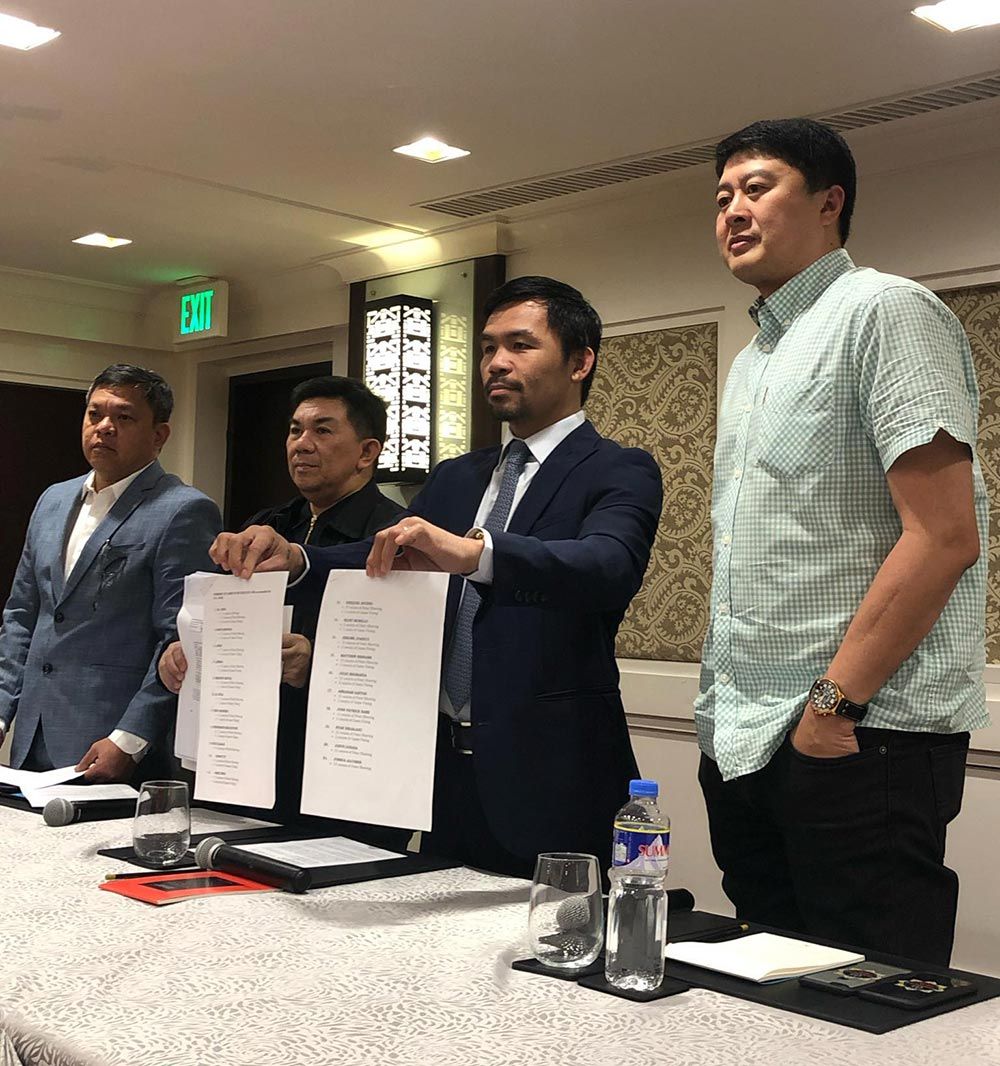 Continue reading below ↓
Recommended Videos
The best-of-five championship series will begin on March 7, according to the schedule, and it will end on March 15 if the finals goes to a decider.
But there is just one hitch.
The MPBL is pushing for a Subic bubble even though the league has maintained its amateur status, resisting the urge to turn pro which would've made its return easier during the COVID-19 pandemic.
The Joint Administrative Order between the Games and Amusements Board, Philippine Sports Commission, and the Department of Health clearly set that only professional leagues will be allowed to resume during the health crisis.
GAB chairman Baham Mitra said it will be entirely up to the Inter-Agency Task Force on whether it will give the go-signal to the MPBL bubble since the regional league, being amateur in nature, is not under the sports licensing agency's jurisdiction.
Mitra added the GAB and other concerned agencies will follow the decision of the IATF in relation to the MPBL bubble.
"We are just following IATF guidelines. If they change it, then other leagues should also be allowed to play. Policy came from IATF to allow pro leagues only, it's not from GAB," said Mitra.
A decision is expected this month as to whether the MPBL bubble will be allowed by the government or not.
Top-seeds in their respective division, the Knights and the Tigers are looking for another clash for the MPBL crown.
In the last championship series, the Knights won in dramatic fashion after beating the Tigers, 87-86, at the Rizal Colleges Gym in Davao City to claim the Datu Cup.
Makati and Basilan, however, look to pull off an upset in the division finals.